The Best Cities to Live in Quebec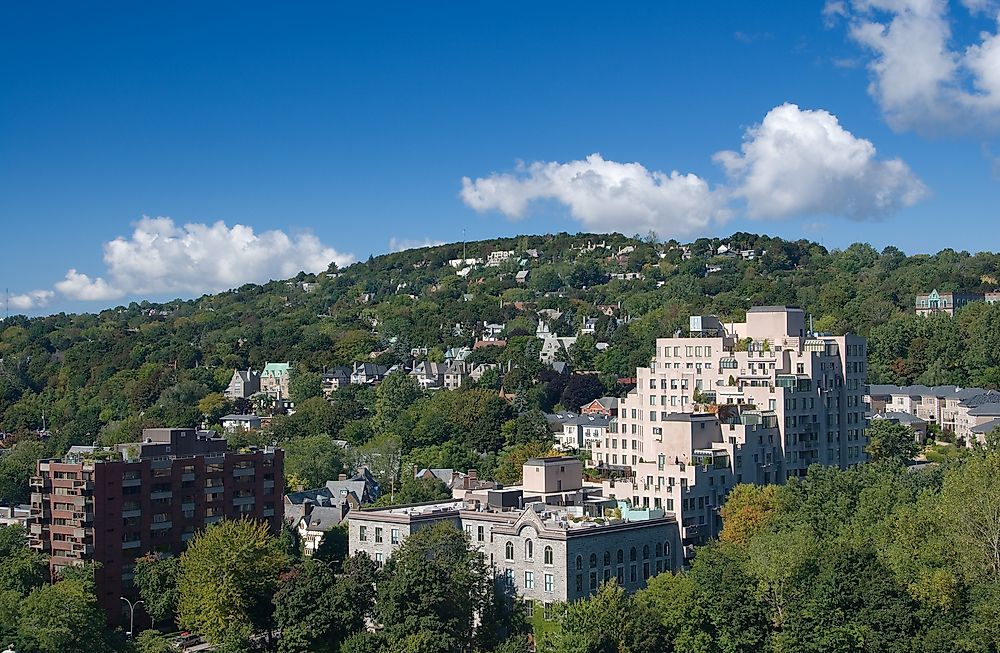 Quebec is the largest province in Canada by land area and the second largest by population. The province is known for its breathtaking geography that is characterized by mountains, valleys, forests, and maritime views. The towns and villages that are scattered throughout the landscape contain the province's rich history and gives insight into its past and present architecture. Quebec a vibrant multicultural province often referred to as "la belle province". With a population of 8.2 million people, here are some of the best cities to live in Quebec as determined by MoneySense.
10. Chambly
Chambly is located in southern Quebec along the Chambly Basin. It is an agricultural market center for cash-crops, dairy, and fruits. The city has several historic sites including Fort Chambly National Historic Park and a collection of 18th and 19th-century buildings. Chambly is one of the wealthiest cities in Quebec. An average household income is approximately $94,000 while the unemployment rate is below 5%. Residents enjoy low property tax rate of only 2%. There are over ten hospitals that serve a population of approximately 30,000 people. The diverse manufacturing sector is a major source of employment for both local and immigrants. The development of Chambly Canal has also made it a preferred tourist destination.
9. Saint-Augustin-de-Desmaures
From the air, you might dismiss Saint-Augustin-de-Desmaures as a simple bedroom community because of its proximity to the busy Quebec City. However, this small community is one of the best places to live not only in Quebec but also in Canada. The city's business park has access to the port and rail line. It has about 150 businesses which employ about 20,000 people. The city's median household income of $117,000 is among the highest in the country while the unemployment rate is below 2%. Apart from the economy and income, residents also have easy access to health care. Its proximity to Quebec City ensures that residents can have easy access to more facilities like schools and recreational facilities
8. Mont-Saint-Hilaire
The city of Mont-Saint-Hilaire is a small town down a hill located in the region of Monteregia in southern Quebec. It is named after Mont-Saint-Hilaire, an isolated hill measuring 1,358 feet high. The city has a population of approximately 19,000 people. The residents of the town are some of the wealthiest people in province, boasting of an average household income of over $115,000. The average unemployment rate is only 4.9% while the unemployment rate is only 4.9%. Residents of Mont-Saint-Hilaire also have access to great healthcare with approximately 2.3 doctors per 1,000 people.
7. Saint-Constant
Saint-Constant is situated on the south shores of Montreal in southwestern Quebec. It has a population of approximately 29,000 people. In 2017, the city was declared the fourth-best place to start a family through a study conducted MoneySense. Saint-Constant City focuses on providing the best services to its residents through local government, thanks to the transparent administration and advanced technology. The city offers a dynamic urban living due to the suburban train station and easy access to public transport. People living in Saint-Constant can also enjoy nature in the parks and along the riverbed. Other basic amenities in the city include seven schools and several early childhood centers, ice rinks, and places for doing business.
6. Boucherville
Boucherville is a suburb of Montreal located on the South Shores of Saint Lawrence River. It was established as a parish in 1667 by Pierre Boucher of whom the city is named after. The city has a population of over 40,000 people and about 16,500 dwellings. Boucherville is a relatively busy town with several activities going on. The industrial park which covers an area of approximately 7 square kilometers hosts 575 businesses which have provided employment to over 23,000 people. The average household income is about $125,000. Residents of Boucherville also enjoy low property rate at only 3% and have access to better health services, making it one of the best places to live in Quebec.
5. Lévis
Lévis City is located in eastern Canada on the shores of the Saint Lawrence River, just opposite Quebec City. The Old Quebec is linked with the Old Lévis by a ferry while the Western Lévis is connected to Quebec City by Pierre Laporte and Quebec bridges. Lévis is one of the best places to retire in Quebec because of its close proximity to the province's capital. The city also has great access to health care services with a higher doctor to residents' ratio. The low crime index of 40.26 makes it one of the safest places in Canada. For recreation, one can enjoy golfing, biking, or visiting the museum.
4. Mont-Royal
Mont-Royal, also known as Mount Royal, is an on-island suburban town situated on the northwestern side of Mount Royal. The town is completely surrounded by Montreal and has a population of over 20,000 people. Mont-Royal boasts of an exceptional quality of life with people from every background flocking the garden city. The city is strategically placed at the center of the island of Montreal where one can enjoy the succession of the delightful green space and the magnificent architecture. The residents enjoy low property tax of 3% while the average household income is $191,671, further boosting the quality of life. Residents also enjoy recreational, cultural, and sporting activities.
3. Saint-Lambert
Saint-Lambert is located on south shores of Saint Lawrence River. It has a population of approximately 22,000 residents as per the 2016 census. The city is divided into two sections; the Peville neighborhood and the original city. Most of the city's economic activities take place along the Victoria Avenue, particularly on the area between CN tracks and Riverside Drive where there are over 40 businesses. Saint-Lambert is mostly a residential city with the daily life reflecting a tradition of adhering to a balanced lifestyle. Most people prefer to live in the city because of its charm, security, and the rich community life.
2. Westmount
Westmount is a charming little city located at the center of the Island of Montreal. It has a population of over 20,000 residents. Its population is considered one of the wealthiest in the country. The city of Westmount is not only defined by the distinctive architecture but also by nature which consists of unspoiled woodland. Although the city has a higher unemployment rate of 7.5%, the average household income is one of the highest in Quebec at $240,205. Housing is also relatively cheap with residents paying a monthly rent of about $1,500 for a two-bedroom apartment.
1. Saint-Bruno-de-Montarville
Saint-Bruno-de-Montarville is located at the foot of Mont Saint-Bruno, in southwestern Quebec. As of 2018, it had a population of slightly over 27,000 residents. The city is well known for Mont Saint-Bruno which it was named after and a location for a national park and ski facility. Saint-Bruno-de-Montarville offers an exceptional lifestyle to its citizens. It has a major mall with over 200 stores that provide shopping convenience. Economically, the city boasts of an average household income of $118,951 and an unemployment rate of below 4.9%. Saint-Bruno-de-Montarville is also a safe city to live in with a crime rate of only 3,700 per 100,000 people.