World Facts
Animals That Start With C
The camel, cat, and clownfish are all animals that start with the letter "C."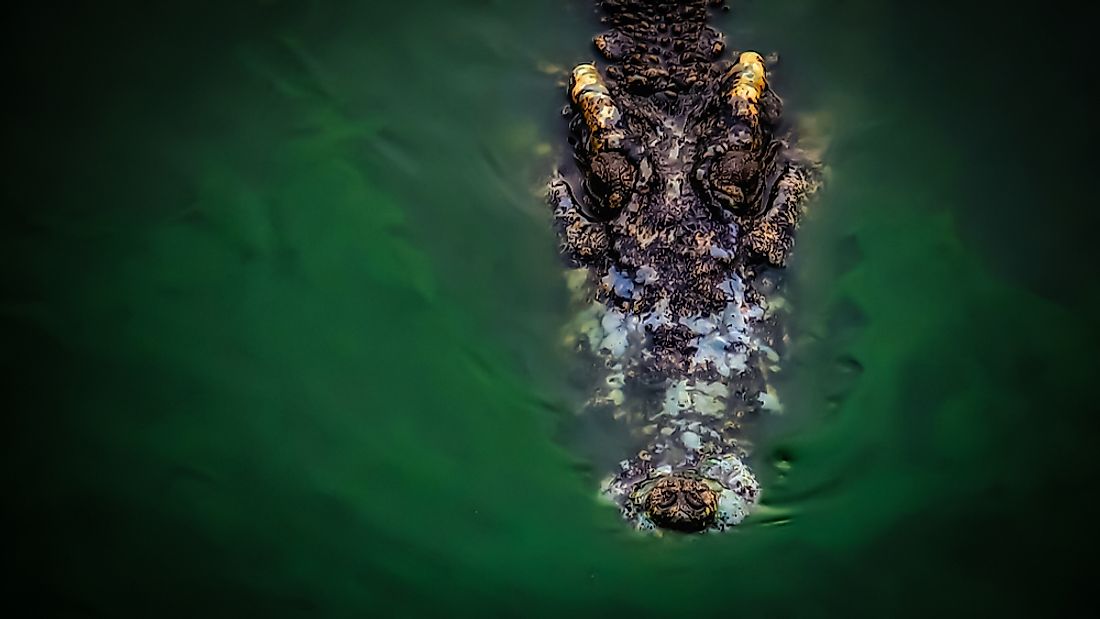 Animal names, just like human names, all begin with different letters of the alphabet. Some of these names begin with the letter "C" and include animals like camels, catfish, chimera, and many others. Here is a list of just some of the animals whose names begin with "C".
"C" Animals
Camel
The camel is an ungulate with even toes and a distinctive hump on its back for the storage of fatty deposits. These domesticated animals serve several purposes such as transport, work, and as a source of food. Camels are unique in that they are specially adapted for survival in the desert and semi-arid areas. Physically, the animals have shoulder and hump heights of 6.1 feet and 7.1 feet respectively. On average they can weigh anywhere between 660 and 2,200 pounds, can run at speeds of 40 mph, and can live for as long as 50 years.
Caecilian
Caecilians are a group of snake-like amphibians that prefer to burrow in the ground, especially in wet places. The animals live in several parts of the world including South Asia, Africa, and parts of America. Interestingly, the creatures, which also resemble worms, feed on earthworms and small creatures that live beneath the earth's surface. Physically, the amphibians have no limbs and can have a length of up to five feet. The skin is usually smooth and dark although some species have color. The skin, just like other amphibians, contains glands that release toxic substances for hunting and protection.
Caracal
The caracal is a cat that is native to the Middle East, Asia, and Africa. The medium-sized animal has a robust frame that is accompanied by long ears, legs, and teeth as well as a short face. At the shoulder, it can have a height of about 20 inches and weigh up to 40 pounds. This secretive cat likes to hunt at night for small mammals, rodents, and even birds. The strong powerful hind limbs can propel the animals to heights of up to 9.8 feet when catching birds in flight.
Caracara
The caracara is a bird of prey that mainly lives in Central and South America. More specifically, the caracara lives in places such as Arizona, Florida, Texas, the Falkland Islands, and Tierra del Fuego. Although it is in the same family as falcons, the caracara is sluggish and prefers scavenging for carrion to hunting, except for the red-throated caracara. This opportunistic eater also eats turtle eggs, lizards, small turtles, and other animals.
Apex Predator
The crocodile is an apex predator belonging to the subfamily Crocodylinae. This predator can be considered a perfection of nature since it has been largely unaffected by evolution. The adaptations it has, such as the position of its nostrils at the top of the head, make it the perfect ambush predator. Physically, they can grow to lengths of 23 feet and weigh up to 2,000 pounds.
Animals That Start With C
Animals That Start With C
Camel
Capybara
Cardinal
Caribou
Carp
Cassowary
Cat
Caterpillar
Catfish
Cattle
Chameleon
Chamois
Cheetah
Chicken
Chimpanzee
Chinchilla
Chipmunk
Chough
Civet
Clam
Clownfish
Coati
Cobra
Cockroach
Cod
Comorant
Cow
Coyote
Crab
Crane
Crocodile
Crow
Culpeo
Curlew
Cuscus
About the Author
Ferdinand graduated in 2016 with a Bsc. Project Planning and Management. He enjoys writing about pretty much anything and has a soft spot for technology and advocating for world peace.
This page was last updated on October 22, 2018.
Citations
Your MLA Citation
Your APA Citation
Your Chicago Citation
Your Harvard Citation
Remember to italicize the title of this article in your Harvard citation.