Politics
African American Senators
8 men and 2 women of African American heritage have served in the U.S. Congress's Upper House.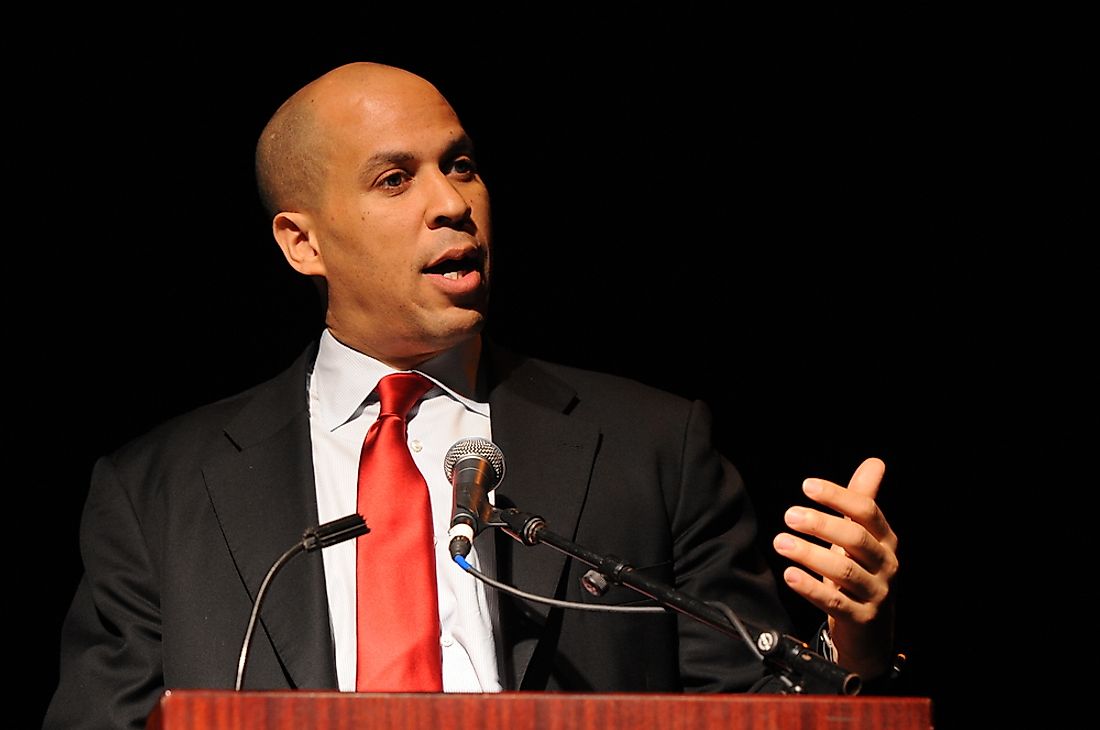 The Senate has had a total of ten African-American officeholders throughout US history. The Senate is the legislative branch of the US government. The Senate plays an important role in reviewing and debating bills and also provides oversight to the presidency. The Senate consists of the Vice President of the US, party leaders, committee leaders, 20 committees, and four joint committees. Congress is made up of 100 senators with two from each state serving a six-year term and can be re-elected. Before the ratification of the US constitution in 1870, no black American served in any elective post in the US. The ratification allowed any citizen of the US to take part in the electoral process irrespective of race. As a result, many African-Americans began to contest for a position in Congress. Since then eight men and two women have been elected to the Senate.
American-American Senators
Hiram Rhodes Revels, Mississippi
Hiram Rhodes Revels was the first African-American to be elected to the Senate. Revels was born to parents of European and African origin in North Carolina in 1827. He served as a minister in the African Methodist Episcopal Church having been ordained in 1845. He also served as preacher in Illinois, Ohio, Indiana, Kansas, and Missouri. He also served as a chaplain in the US army. In 1870, he was elected to the Senate to represent Mississippi after one of the seats fell vacant. As a senator, he championed for equality and the reinstatement of the black legislators who had been illegally kicked out. His term lasted up to March 3, 1871.
Blanche Kelso Bruce, Mississippi
Blanche Kelso Bruce was born in 1841 in Virginia. During his birth, his mother was serving as an African-American domestic slave while his father was a master in the plantation. In 1864, Bruce established a school that catered to the needs of black children. During reconstruction in 1868, Bruce bought a plantation where he became a wealthy man. He was elected to the Senate through a Republican ticket in 1874 where he served until 1881 when he was appointed as Register of the Treaty. He served as the Register until his death in 1898.
Edward William Brooke III, Massachusetts
Edward William Brooke III was born in 1919 in Washington, DC. He attended one of the most prestigious schools for African Americans and graduated in 1836. He was enlisted in the army in 1941 after his graduation from Howard University. In 1950, he lost his bid for the Massachusetts House of Representative. In 1966, he was finally elected to the Congress on his third attempt where he served for two terms from 1967 to 1979. Brooke championed against discrimination, especially in housing.
Carol Moseley Braun, Illinois
Carol Moseley Braun was the first African-American woman to be elected to the Congress. She represented Illinois from 1993 to 1999. Born in 1947, Moseley Braun is a renowned lawyer in the United States, and a graduate of the University of Illinois. She was first elected to the Illinois House of Representative in 1978 where she also served as assistant to the Majority leader. In 2004 she vied for the presidency but finished a distant third.
African-American President
In 2005, Illinois elected Barrack Obama as their representative to the Congress. Obama's support for the then President, Bill Clinton, and his active involvement in the Democrats activities soon gained him popularity across the races in America. In 2008, he became the first African-American senator to be elected president of United States.
African American Senators Throughout U.S. History
| Senator | State | Term |
| --- | --- | --- |
| Hiram Rhodes Revels | Mississippi | 1870-1871 |
| Blanche Bruce | Mississippi | 1875-1881 |
| Edward Brooke | Massachusetts | 1967-1979 |
| Carol Moseley Braun | Illinois | 1993-1999 |
| Barack Obama | Illinois | 2005-2008 |
| Roland Burris | Illinois | 2009-2010 |
| Tim Scott | South Carolina | 2013-incumbent |
| Mo Cowan | Massachusetts | 2013 |
| Cory Booker | New Jersey | 2013-incumbent |
| Kamala Harris | California | 2017-incumbent |
About the Author
Benjamin Elisha Sawe holds a Bachelor of Arts in Economics and Statistics and an MBA in Strategic Management. He is a frequent World Atlas contributor. 
This page was last updated on May 31, 2019.
Citations
Your MLA Citation
Your APA Citation
Your Chicago Citation
Your Harvard Citation
Remember to italicize the title of this article in your Harvard citation.