Native American US Senators in History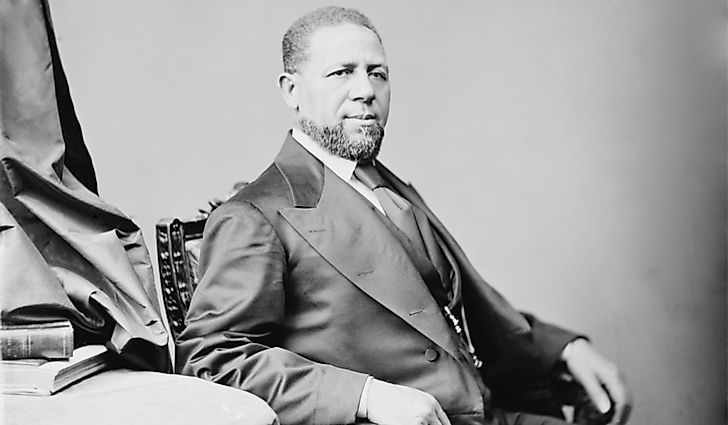 US citizens have been represented in the Senate by six Native American Senators. It was only possible for Native Americans to serve in the Senate after 1868 when the constitution allowed for citizens to participate in electoral process irrespective of their race. This ratification opened the door for Native Americans to contest seats in both the Senate and the House of Representative across all states. It was not until 1870 that the first Native American was elected to the Senate. Some of the former Native American Senators include.
Hiram Rhodes Revels of Mississippi, Lumbee
Hiram Rhodes was a preacher turned politician who was elected to the Mississippi state senate in 1870 to replace Albert G. Brown, who had resigned following the seceding of Mississippi after the civil war. Born in 1827, his parents were of Native Americans Lumbee ancestry. In 1845 he was ordained as a preacher and served in African Methodist Episcopal Church. He attended Knox College where he studied religion and proceeded to sit as a Minister in Baltimore, Maryland. As a Senator, he advocated for equality across all races and also built the reputation of those from the African American and Native American communities as potential and able leaders
Matthew Quay of Pennsylvania, Abenaki and Lenape 
Quay was born on September 30, 1833, to Anderson Quay, a Presbyterian minister with Abenaki-Lenape tribal ancestry. He graduated from Jefferson College in 1850 and was admitted to the bar four years later in 1854. He was elected to represent Beaver County just before the start of Civil War. In 1887 after the Civil War he was elected to the United States Senate, and one year later he was elected to chair of the Republican National Committee. He served in the state until 1899 after his reelection. He contested the Republican presidential party nominations in 1896 but unfortunately finished third. In 1899 the Senate refused his election to the Senate because he was alleged to have misappropriated the State funds. In 1901 he was reelected to the Senate where he served until his death in 1904.
Robert Latham Owen of Oklahoma, Cherokee
Born of Cherokee ancestry, Owen was the son of a civil engineer, Robert Latham, who was born in 1856. He attended a private school in Baltimore and graduated in 1877 as a Valedictorian. He was a good debater while in school and even received medals. He was admitted to the bar in 1880 and served on the Board of Education of the Cherokee up until 1884. Between 1892 and 1896 he served as a member of the DNC. In 1907, Owen contested and won a US senate seat due to the support he got from the Indiana Democrats as a reward for his effort in support acts that gave Indiana citizenship. He served in the senate until 1924 when he announced that he would be stepping down during that year's elections. On March 4, 1925, he retired from Senate at the age of 69. After his retirement, he went back to practicing law and died in 1947.
Native American Senators Through U.S. History
| Senator, State, Tribe(s) | Term(s) |
| --- | --- |
| Hiram Rhodes Revels, Mississippi, Lumbee | 1869-1871 |
| Matthew Quay, Pennsylvania, Abenaki-Lenape | 1887-1899; 1901-1904 |
| Robert Latham Owen, Oklahoma, Cherokee | 1907-1925 |
| Charles Curtis, Kansas, Kaw-Osage-Pottawatomie | 1907-1913; 1915-1929 |
| Paul Husting, Wisconsin, Metis | 1915-1917 |
| Ben Nighthorse Campbell, Colorado, Northern Cheyenne | 1993-2005 |