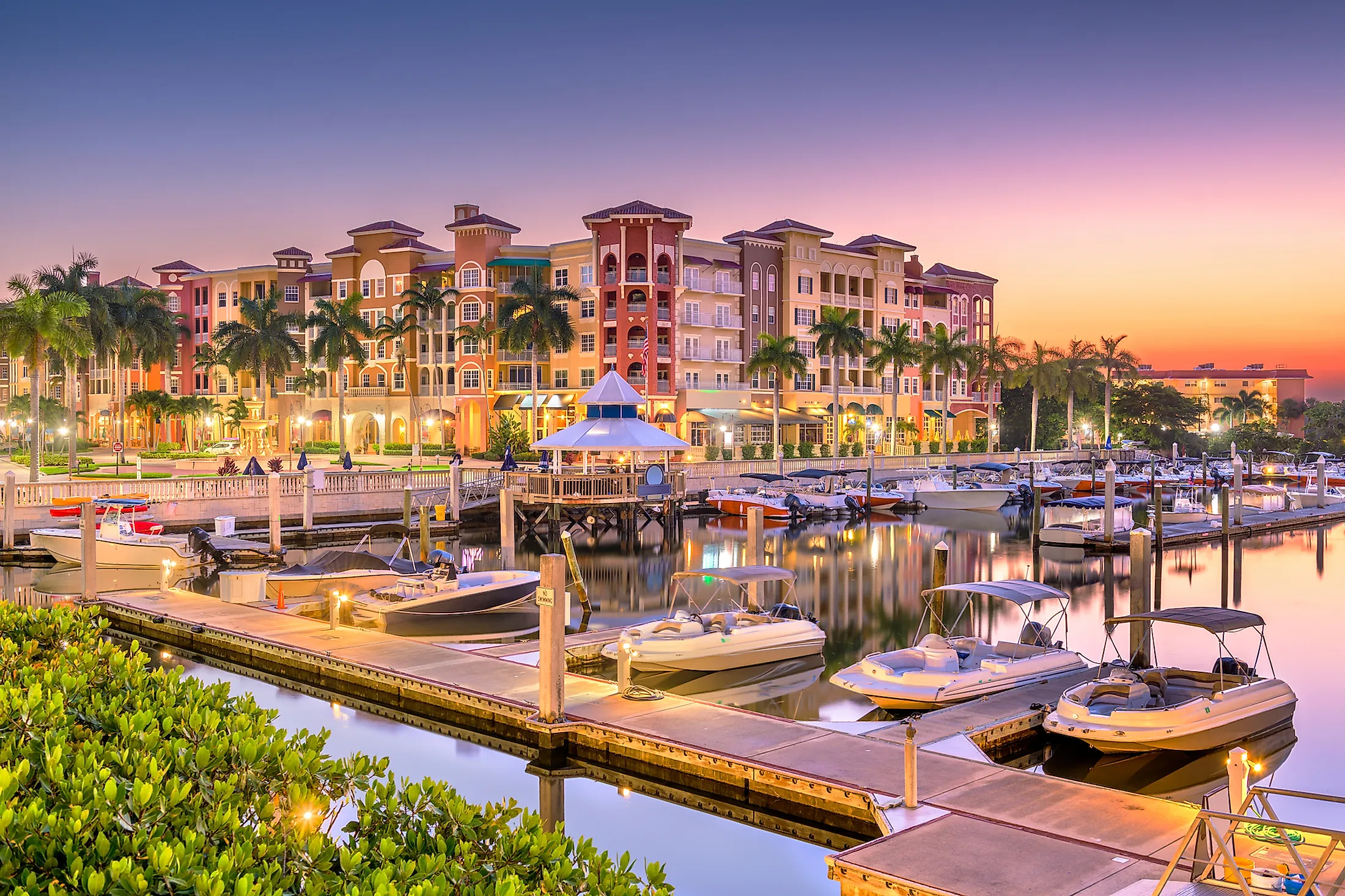 9 Most Charming Cities in Florida
Florida, often known as the Sunshine State, is home to lively cities that call with their alluring appeal and warm winds that whisper stories of wonder. The southeastern U.S. state of Florida is home to various delights, drawing tourists there year-round to enjoy a taste of a little piece of utopia. Florida satisfies the whims and aspirations of every traveler with its wealth of charming coastal towns, vibrant cities, and little towns.
Sarasota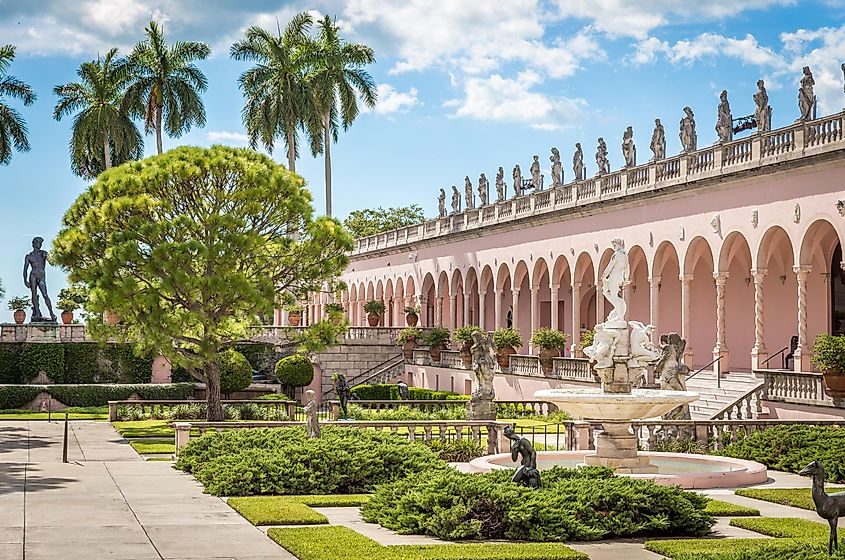 Sarasota, a hidden jewel that flawlessly combines cultural sophistication and magnificent natural beauty, is located on Florida's southwestern coast. With a thriving arts culture that matches even the biggest metropolises, this intriguing city is a refuge for art connoisseurs. Sarasota provides a wide range of artistic expression, from the esteemed Ringling Museum of Art to the eccentric studios of the Rosemary District. However, Sarasota's magnificent white sand beaches, extending for miles down the Gulf of Mexico's azure waters, are what truly charm visitors. Travelers can relish in coastal heaven, whether lazing in the sun on Siesta Key Beach, known for its fine, silky sand, or discovering Lido Key's serene beauty.
Fort Lauderdale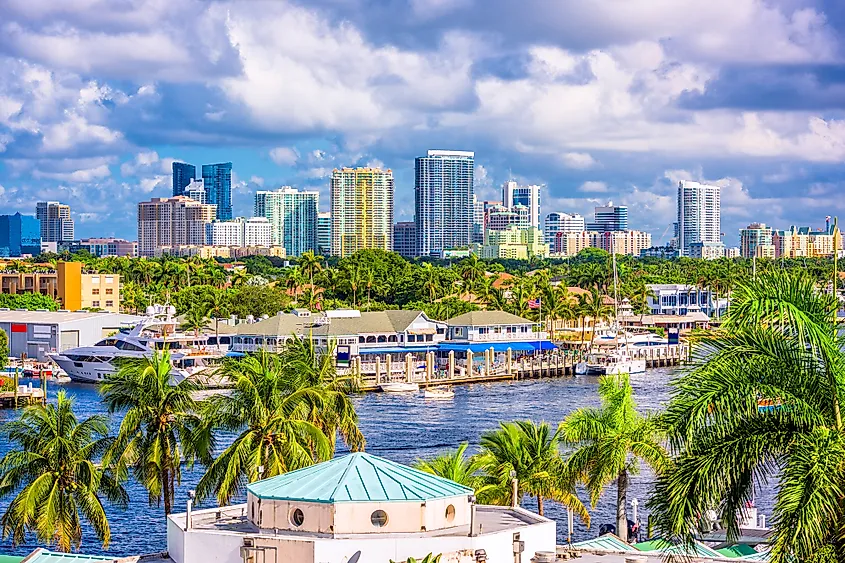 Fort Lauderdale, set on Florida's southeastern coast, draws tourists in with its sunny beaches, sparkling canals, and dynamic urban environment. The city's extensive canal system, earning it the moniker "Venice of America," encourages travelers to discover the waters by boat or water taxi, presenting magnificent waterfront houses and lovely panoramas. Outdoor fans will find nirvana in Fort Lauderdale, offering a wide range of water sports like boating, fishing, and paddleboarding. A stroll down Las Olas Boulevard will take tourists past art galleries, posh shops, and fancy restaurants, thanks to its thriving arts and culture scene. The city also hosts several annual events, such as the renowned Fort Lauderdale International Boat Show and the Las Olas Art Fair. Fort Lauderdale guarantees a fantastic getaway, whether people are looking for leisure, outdoor activities, or cultural encounters.
Tallahassee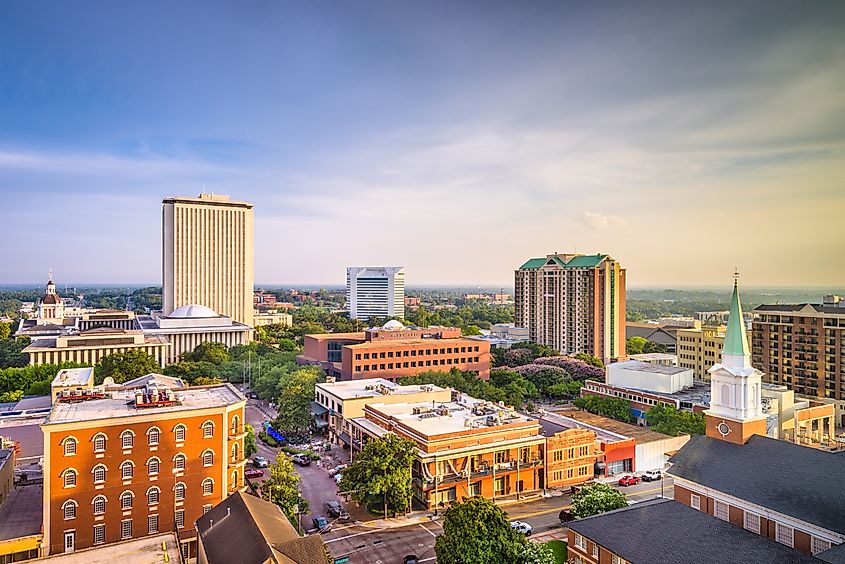 Florida's capital Tallahassee emanates a distinctive fusion of southern enchantment, rich past, and breathtaking scenery. The city, tucked away in the gentle hills of northern Florida, is the location of famous sites like the Florida State Capitol and the magnificent Maclay Gardens State Park. Tallahassee provides an insight into Florida's rich history with its magnificent antebellum homes and fascinating museums. Explore the bustling downtown area to get a sense of the city's energetic vitality. Travelers will also find a thriving art scene, local cafes, and lively nightlife. With so many parks, routes, and waterways to discover, Tallahassee serves as a haven to the vast outdoors for nature lovers.
Naples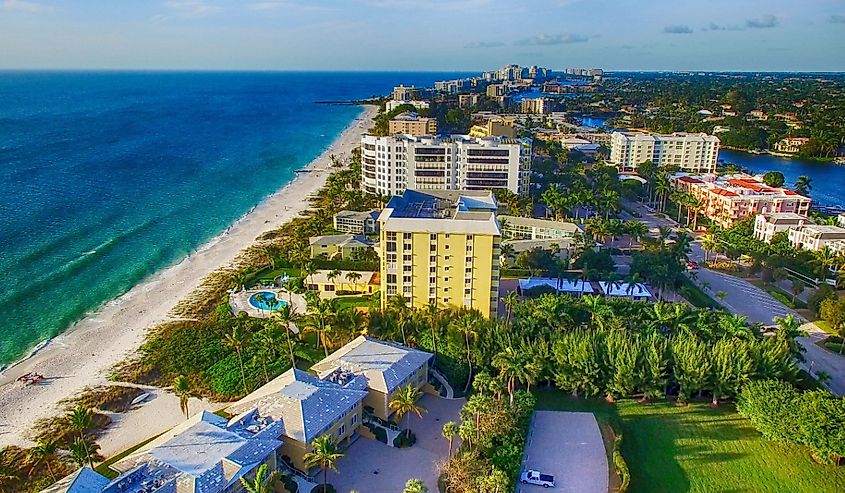 Naples, a coastal paradise with pristine beaches, luxurious conveniences, and an abundance of natural beauty, is Florida's gem. With its world-class resorts, championship golf courses, and upscale dining options, this lovely city welcomes tourists to enjoy a world of grandeur. Enjoy the sunshine while lounging on Naples Beach's sugar-white sands, or take a relaxing stroll down the renowned Naples Pier to catch the mesmerizing sunsets overlooking the Gulf of Mexico. Naples also has a thriving arts sector, with museums, galleries, and other cultural centers presenting a wide range of artistic expression. For those who enjoy the outdoors, the city provides the opportunity to visit the Everglades, where one can go kayaking, air boating, or see animals. Naples welcomes guests to revel in the ideal Florida getaway.
Miami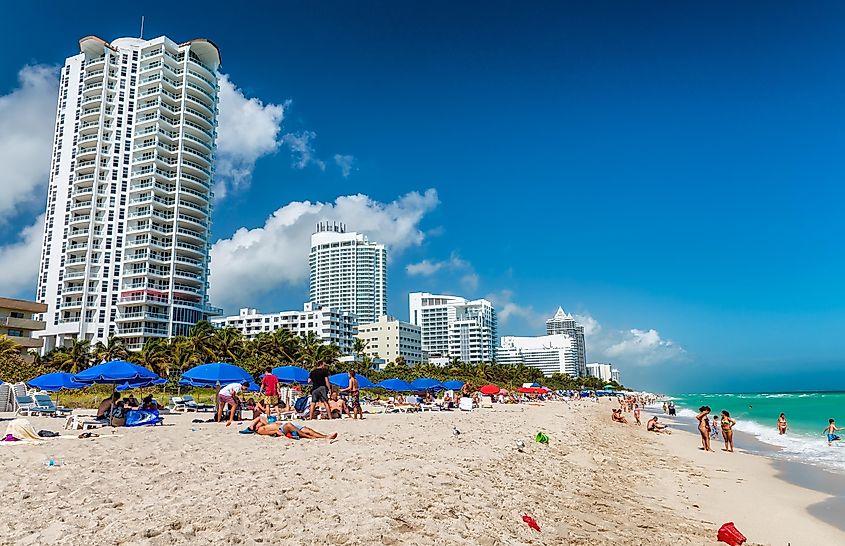 Miami, or the Magic City, is a dynamic city humming with spirit, diversity, and a compelling fusion of cultures. Miami provides various encounters that pique the senses, from the renowned Art Deco architecture of South Beach to the hip neighborhoods of Wynwood and the Latin beats of Little Havana. Discover the city's famed museums and galleries, savor delectable cuisine that combines flavors worldwide, or dance the evening away in the thriving nightlife. The stunning beaches of Miami, with their azure waters and snow-white sand, make the ideal setting for leisure and water sports. Miami presents a dazzling blend of art, gastronomy, and nonstop entertainment thanks to its cultural liveliness, beautiful beaches, and multicultural atmosphere.
Jacksonville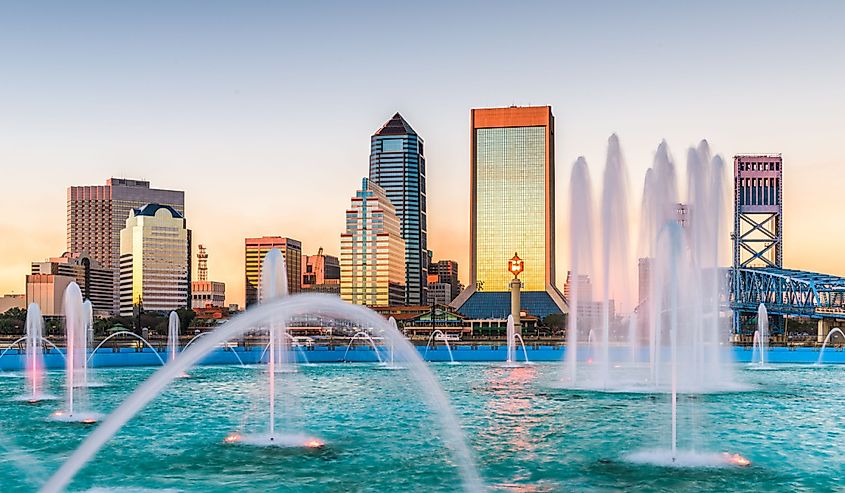 Jacksonville is full of undiscovered gems, fusing spectacular natural beauty with thriving urban amenities. There are countless options for water sports on the city's broad riverfront and beautiful beaches, from kayaking along the St. Johns River to surfing at Atlantic Beach. Jacksonville's numerous neighborhoods, like the Riverside Historic District and the San Marco Cobblestone Streets, illustrate the city's rich history. Visit the Cummer Museum of Art and Gardens to take in the thriving art scene, or visit the iconic Florida Theatre to see a performance at one of its many shows. Several parks and outdoor areas are also available in the city, notably the vast Jacksonville Arboretum and Gardens and the tranquil Big Talbot Island State Park. Jacksonville is the place to go when looking for a peaceful retreat in Florida.
Orlando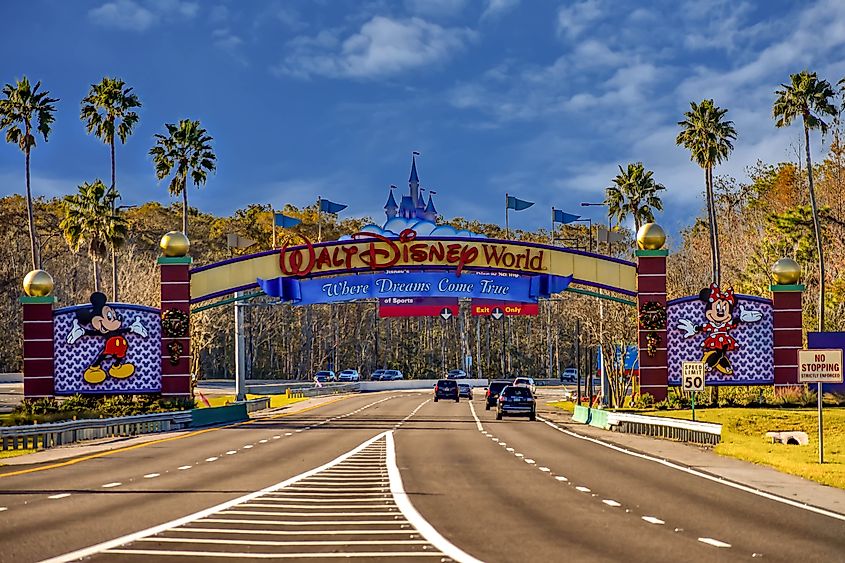 Orlando, known as the world's amusement park capital, is a place that inspires creativity and enthralls tourists of all ages. The city beckons travelers to submerge themselves in a universe of fantasies, thrills, and family fun, boasting prominent sights like Walt Disney World, Universal Orlando Resort, and SeaWorld Orlando. Orlando has a wide range of entertainment alternatives outside its exhilarating theme parks, including fine dining at renowned restaurants in the thriving neighborhoods of Winter Park and Thornton Park and world-class shopping at the Mall at Millenia. A flourishing cultural sector is another bonus, with theatres, galleries, and museums presenting various artistic talents. The charming Orlando delivers guests a fantastic experience with limitless entertainment, stunning scenery, and family-friendly attractions.
Gainesville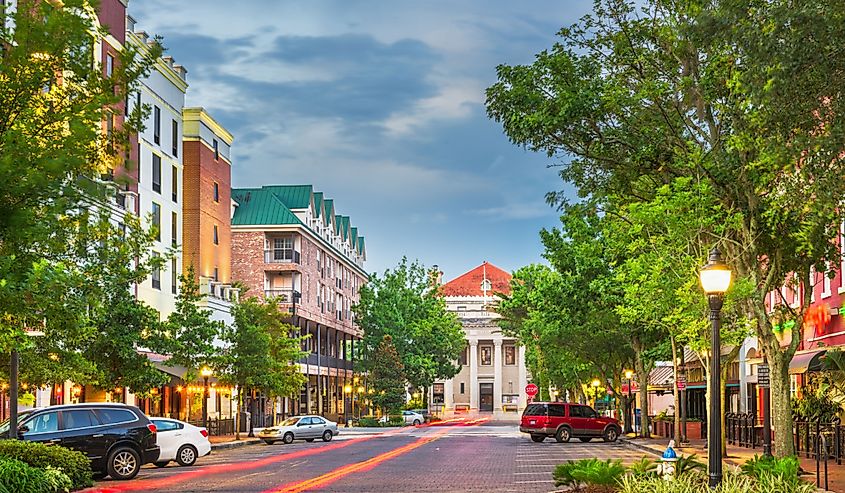 Gainesville, a bustling college town offering a distinct fusion of fresh energy, scenic splendor, and cultural attractions, is located in the center of north-central Florida. Discover the quaint downtown district, home to many independent shops, eateries, and live music locations. Gainesville is an excellent starting point for exploring the outdoors, with its many parks, trails, and natural springs nearby. Visit the beautiful Kanapaha Botanical Gardens or go tubing or canoeing on the Santa Fe River, renowned for its pristine waters and thrill opportunities. Gainesville offers a delightful getaway that attracts adventure seekers and culture enthusiasts with its vibrant atmosphere, natural beauty, and cultural diversity.
St. Petersburg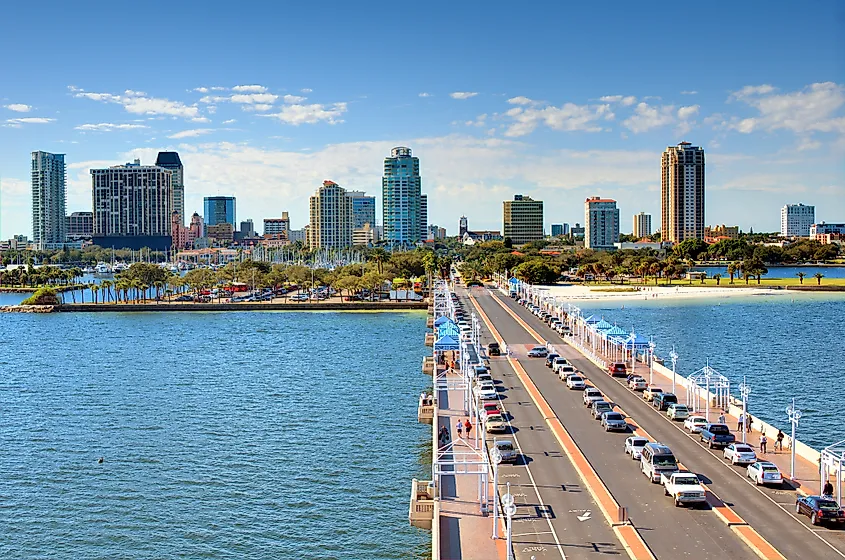 St. Petersburg, resting on the gorgeous Tampa Bay shores, lures tourists with its thriving arts scene, gorgeous beaches, and quaint downtown area oozing coastal attractiveness. Many of the city's museums and galleries, notably the famed Salvador Dali Museum and the Museum of Fine Arts, honor the area's artistic character. Explore the bustling downtown district, where visitors will find several chic boutiques, galleries, and award-winning restaurants, as they wander along the beautiful waterfront boardwalk. Beautiful beaches in the city, like Fort De Soto Park and St. Pete Beach, provide chances for sunbathing, water sports, and magnificent sunsets. The city's parks and preserves, such as the serene Boyd Hill Nature Preserve and the verdant Sunken Gardens, are beautiful places for nature lovers to explore. Florida's charming city of St. Petersburg promises a unique blend of art, nature, and seaside beauty, enchanting visitors with its tranquil yet energetic atmosphere.
To conclude, the most charming cities in Florida provide various captivating experiences for tourists. Every city has its own distinctive appeal that makes it stand out, from the sun-kissed shores and azure waters of Sarasota and Naples to the thriving art scenes of Miami and St. Petersburg. Florida offers something to everyone, whether travelers are looking for leisure, cultural interest, outdoor activities, or a combination of all of these. Florida's various cities capture the heart of what makes the state a top travel destination.