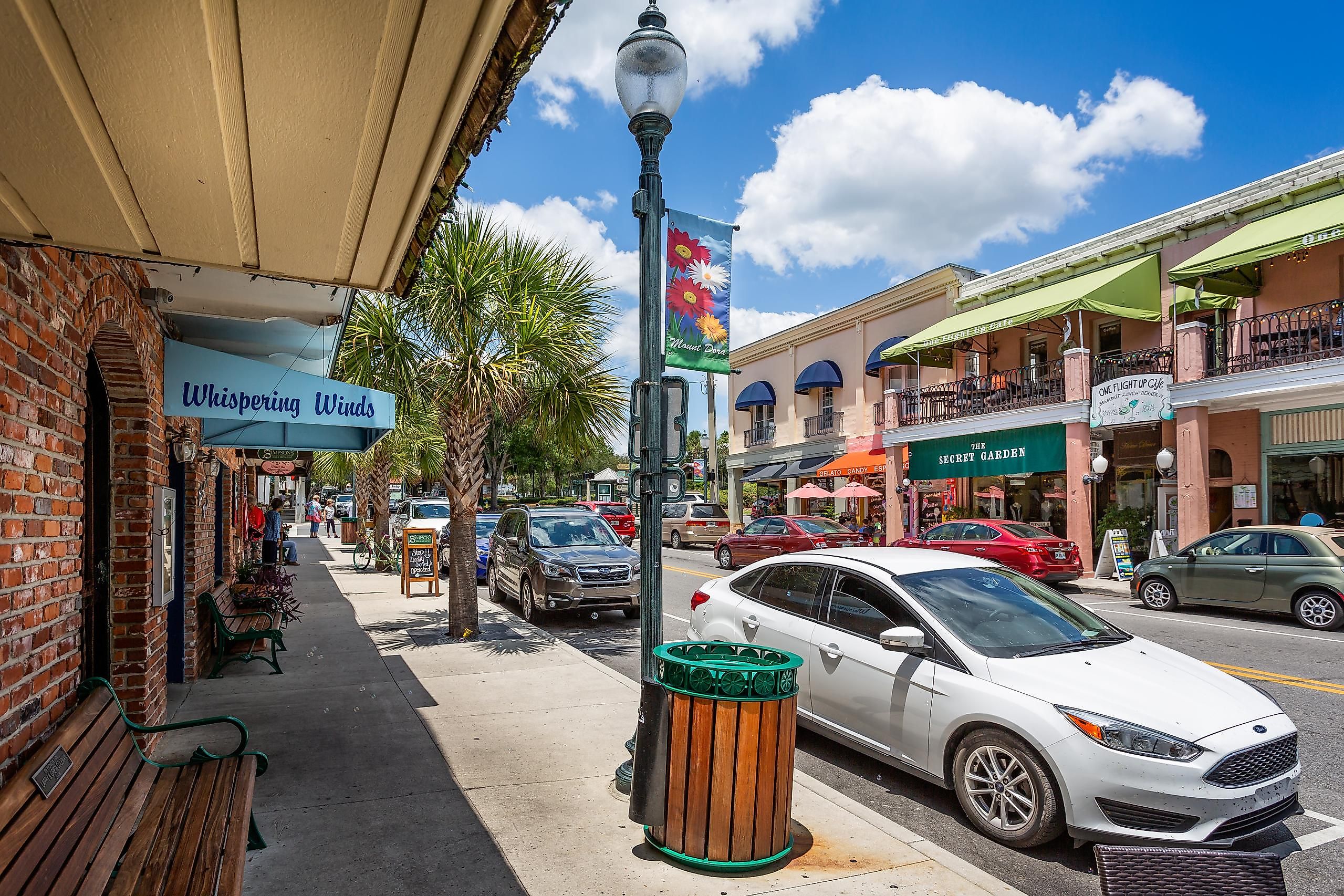 8 Adorable Small Towns In Florida
Have you ever visited a small town that radiates quaint charm and buzzes with friendly locals and unique architecture? Even if you haven't had the pleasure of experiencing this type of community in person, Florida provides plenty of opportunities to take in the easier way of life.
From coastal gems to inland cities preserved in time, each small town offers its own unique beauty that can only be found when exploring every nook and cranny. With warm weather year-round and natural attractions such as beaches or wetlands nearby for added fun, there is no shortage of things to do or places to go on your next getaway!
Seaside - A Picturesque Beach Town on the Gulf Coast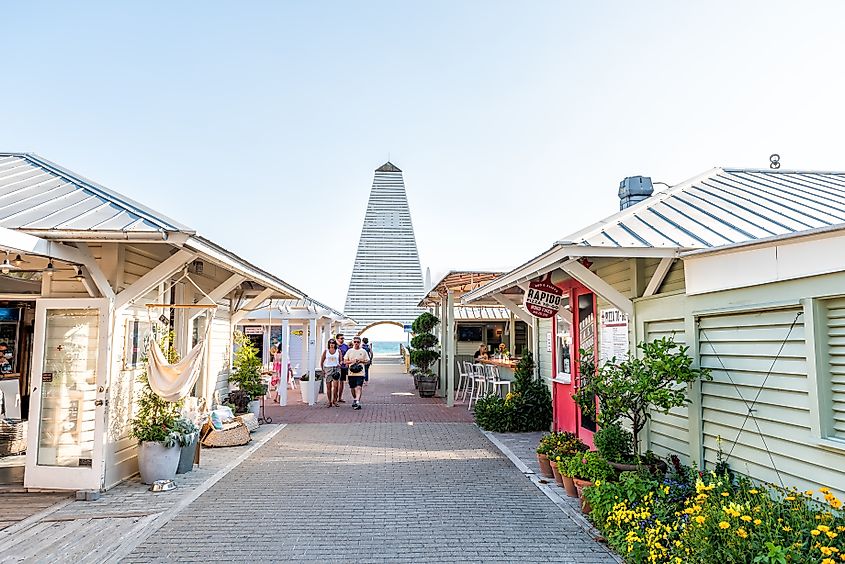 Seaside is an adorable small town located in the Florida Panhandle. It's known for its quaint shops, restaurants, and picturesque beachfront boardwalk. With a population of only 18,160 people, it's a perfect destination for those seeking peace and quiet away from the hustle and bustle of bigger cities.
The town is full of charm, with its cobblestone streets lined with cottages painted in vivid pastel colors. There are seven beaches to choose from and just off the pier lies Western Lake where visitors can rent kayaks and paddleboats for a relaxing day out on the water.
Seaside is also great for those wanting to explore nature, with plenty of trails and parks to choose from. The Nature Trail allows visitors to get up close with local wildlife while Deer Lake State Park offers sand dunes and beaches perfect for swimming or bird watching. Other attractions include the Seaside Repertory Theatre, which puts on regular shows throughout the year, as well as several art galleries and boutiques.
Cedar Key - A Relaxing Fishing Village in Levy County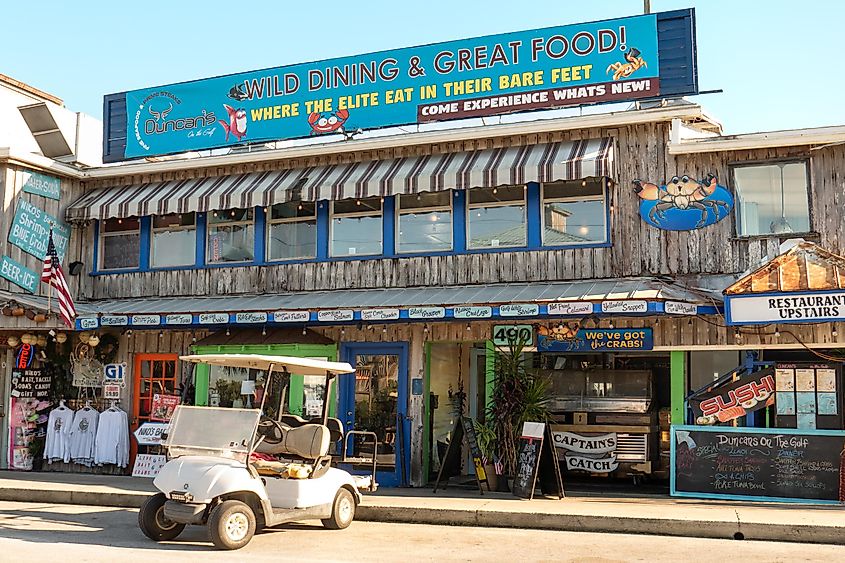 Cedar Key is known for its laid-back atmosphere and natural beauty. The village has a population of only about 700 people, but it attracts many visitors from outside the area who come to enjoy the breathtaking views, miles of white sand beaches, and a variety of outdoor activities like bird watching, kayaking, and fishing. The main streets are lined with picturesque antique stores, art galleries, restaurants serving fresh seafood dishes, and an array of artisan shops selling unique items that can't be found elsewhere.
In addition to relaxing on the beach or exploring downtown Cedar Key's charm, there are also plenty of opportunities to observe wildlife like manatees, bald eagles, and osprey. If cultural activities are more your style, there's a local theater showcasing live performances, and a museum dedicated to preserving the area's history.
Micanopy - An Upscale Arts Colony near Gainesville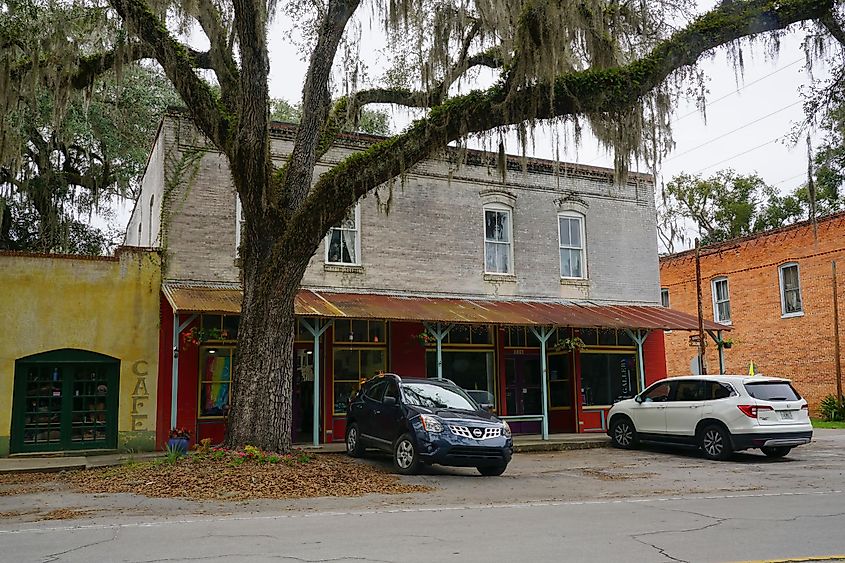 Founded by Moses Elias Levy in 1823, Micanopy has become a vibrant community of creatives and entrepreneurs. It's home to plenty of galleries, studios, shops, and artisans that specialize in unique handmade items like jewelry, pottery, sculpture, glasswork, and more.
The picturesque village is also known for its yearly festivals, such as the Micanopy Fall Festival, which features live music performances & workshops from local artists. Other events include the Titan Up Golf Classic. Each year, participants come out to play a round of golf to help support the athletes of Flagler County. Nature lovers will also find plenty to enjoy in Micanopy with its many parks and bike trails. Visitors can also explore downtown Micanopy, which is home to several restaurants & cafes as well as antique stores and boutiques that offer unique souvenirs for a lasting memory of your visit.
Matlacha - A Colorful Coastal Town on Pine Island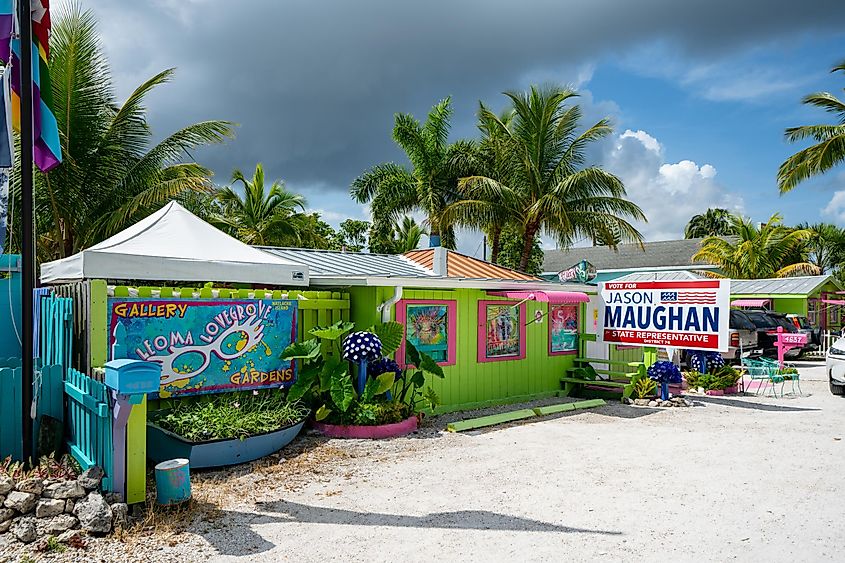 Matlacha is known for its vibrant art galleries and shops full of local artwork, unique gifts, and souvenirs. It is an outdoor paradise with fishing charters, kayaking excursions, and plenty of bird watching opportunities. Visitors can also explore Matlacha Pass Aquatic Preserve that borders both sides of the bridge.
The most popular attraction in Matlacha is the quaintly painted buildings lining the waterfront. Its history as a fishing destination lives on through brightly colored dockside restaurants serving some of the freshest seafood around. The town is also home to many art galleries that feature artwork from some of the area's most talented local artists.
Matlacha's natural beauty doesn't just stop at its colorful buildings and waterfront restaurants - it's also home to a wide array of wildlife, including manatees, dolphins, sea turtles, and hundreds of species of birds. Visitors can take a kayaking tour through the mangroves or get up close with nature on a fishing charter.
Downtown St. Augustine - A Historic Fishing Village with a Quaint Main Street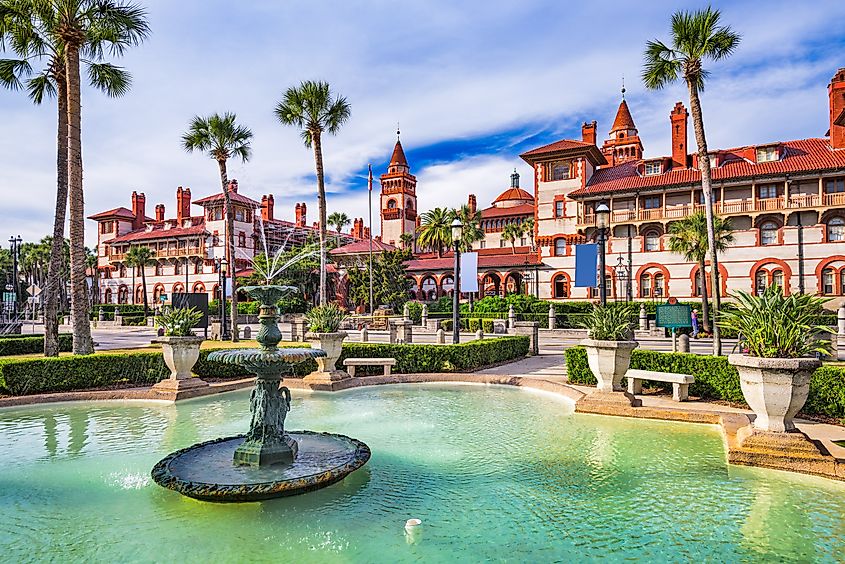 St. Augustine is situated on the Matanzas River and has been around since the 1500s. This quaint little town features a variety of unique shops, restaurants, and attractions that make it one of the most popular tourist destinations in the area.
The main street of Downtown St. Augustine is lined with beautifully preserved buildings from various periods throughout history, giving visitors an authentic experience while they explore this charming place. The streets are filled with cobblestone pavers and gas lamps which offer a unique look into its past. There are also plenty of outdoor activities to enjoy here, such as kayaking, canoeing, fishing, or taking a stroll along the waterfront.
The downtown area also has a variety of specialty shops, restaurants, and galleries that offer something for everyone. Visitors can find unique souvenirs, locally made products, delicious food, and art from local artists. The stores are all situated in historic buildings with plenty of charm and character to explore.
Tarpon Springs - An Authentic Greek Village on the Gulf Coast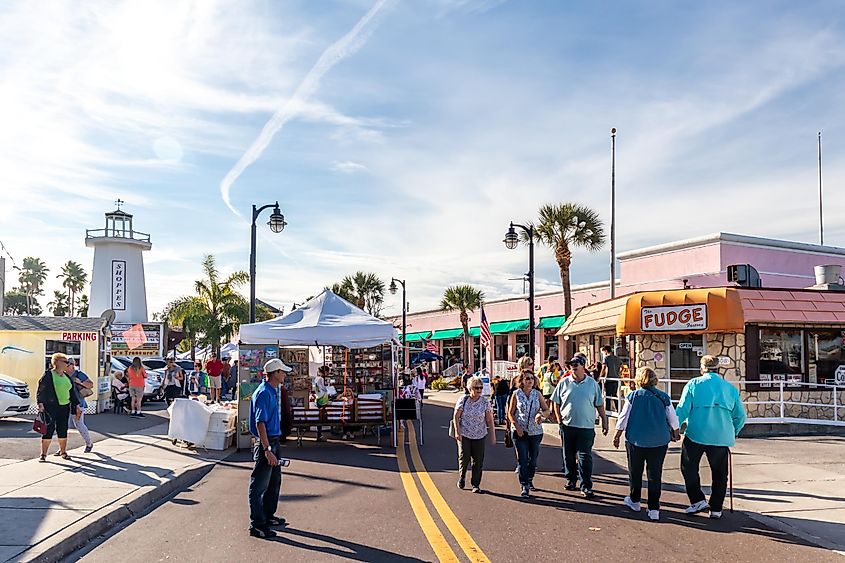 Tarpon Springs has a rich history, dating back to the late 19th century when Greeks first immigrated from the Greece and began settling in this area. Today, it's known for its unique culture and vibrant waterfront downtown. The city is home to plenty of historical sites, including churches, museums, and public buildings that reflect its intricate cultural heritage. Visitors can explore some of these locations, such as St. Nicholas Greek Orthodox Cathedral — built in 1907 — or the Sponge Docks, which are lined with boats loading and unloading sponges harvested from local waters.
There are also plenty of fun activities for visitors to do, including shopping at the Greek marketplace for local goods and souvenirs, or enjoying a boat tour through the nearby Anclote River. For those looking for outdoor activities, there's fishing, kayaking, canoeing and paddleboarding in the area. Tarpon Springs is also home to some of the best Greek food in Florida. The restaurants specialize in classic dishes like spanakopita and moussaka. Plus, there are plenty of bakeries serving traditional pastries, such as baklava and kataifi.
St. James City - A Laid-Back Island Community in Lee County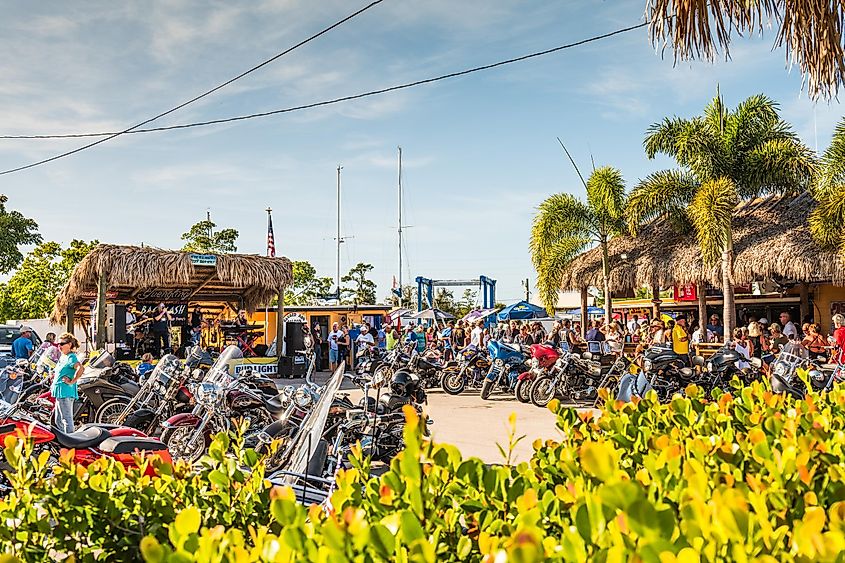 St. James City is a small island community located in Lee County. It is known for its laid-back atmosphere and peaceful environment. The community has a population of around 3,500 people, making it an ideal place to live if you're looking for a quiet spot away from the hustle and bustle of larger cities. The climate in St. James City is typically warm and humid. Summer temperatures tend to hover around the mid-80s, while winter months are more often cool and comfortable. The island receives some rainfall throughout the year, but it's usually not enough to interfere with outdoor activities too much.
When you're ready to explore what this area has to offer, there are plenty of attractions nearby. The nearby Lovers Key State Park provides stunning views of the Gulf Coast from its many miles of beaches and trails. You can also take a boat tour out into the bay or fish in one of the local charter boats for an exciting day on the water. The community is home to several well-regarded restaurants, including Tuckaway Cafe and Mom's Restaurant. You can also find plenty of shopping opportunities in St. James City, including grocery stores, boutiques, and gift shops.
Mount Dora - A Small Town with Big Character near Orlando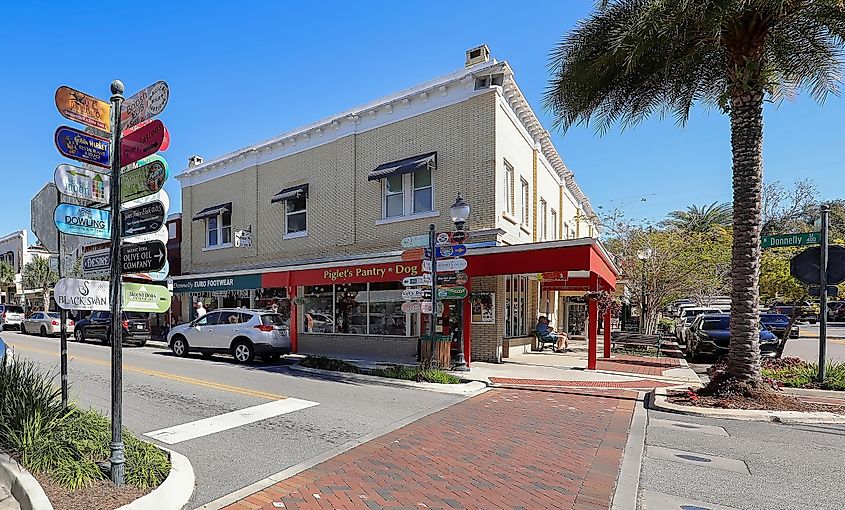 Mount Dora has a unique character and charm that sets it apart from the big city life. The downtown area is home to historic buildings, quaint shops, art galleries, restaurants, and cafes. The charming streets are lined with charming lakeside homes surrounded by lush greenery.
The town hosts several events throughout the year, such as the annual Mount Dora Arts Festival, which features local entertainment, vendors, and food. You can also find plenty of outdoor activities like hiking, biking, and horseback riding.
The popular Mount Dora Museum of Speed is located in the town as well. This museum has many vintage cars on display and various exhibits that provide an unforgettable experience for visitors. The lakeside strolls are one of the most tranquil activities you can enjoy in Mount Dora with its peaceful beauty and clear waters.
In Summary
From the quaint fishing villages of Cedar Key and Tarpon Springs to the vibrant art colonies of Micanopy and Mount Dora, Florida is full of charming small towns that are perfect for an unforgettable getaway. Whether you're looking for a peaceful place to relax on the beach or a bustling downtown district with plenty of things to explore, these eight adorable small towns in Florida have something special for every kind of traveler.