8 Underrated Parts Of New York City Every Tourist Has To Visit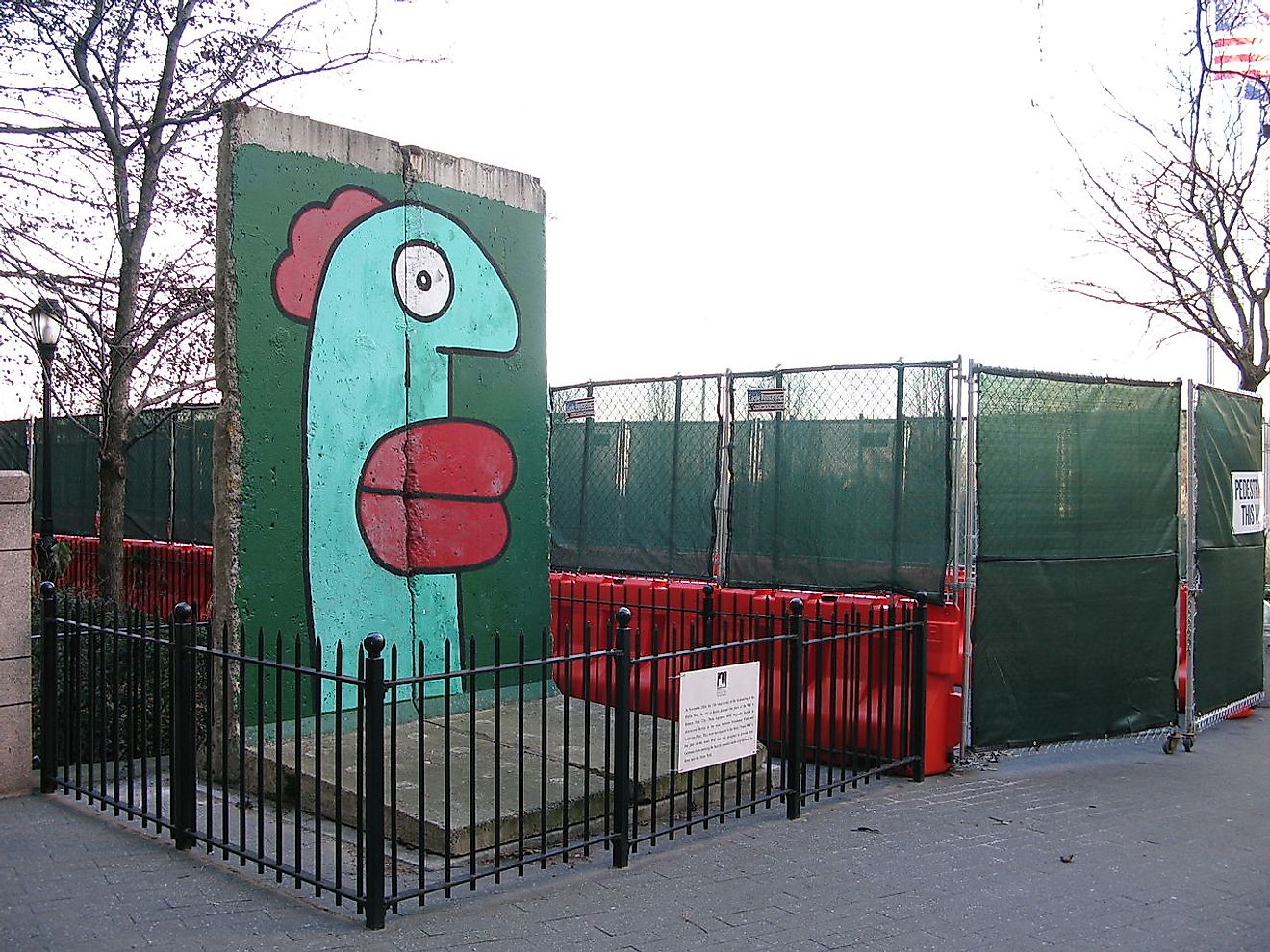 The Old City Hall Subway Station was New York's first ever subway station that was opened to the public in 1904. This secret underground gem can only be seen via a sanctioned tour.
There at least four panels of the original Berlin Wall in separate locations in New York City.
There is a quirky little neighborhood that will make you feel like you're in England in the middle of Manhattan. Pomander Walk features eight Tudor-style homes that resemble a mini English village.
Everyone wants to see the city that never sleeps, where too many blockbuster movies have been filmed, and TV shows have been made. You may recognize many of its streets from a scene in a movie or a series.  It has lots of famous tourist spots for first-time visitors. But if you're seeing the place for the second or the third time and you've already scoured the main attractions in the past,where else can you go?
We're giving you a list of some underrated places you may have not seen in movies, shows, or tourist brochures. These are New York's hidden gems that are worth a visit next time you go back to the Big Apple.
8. The Cloisters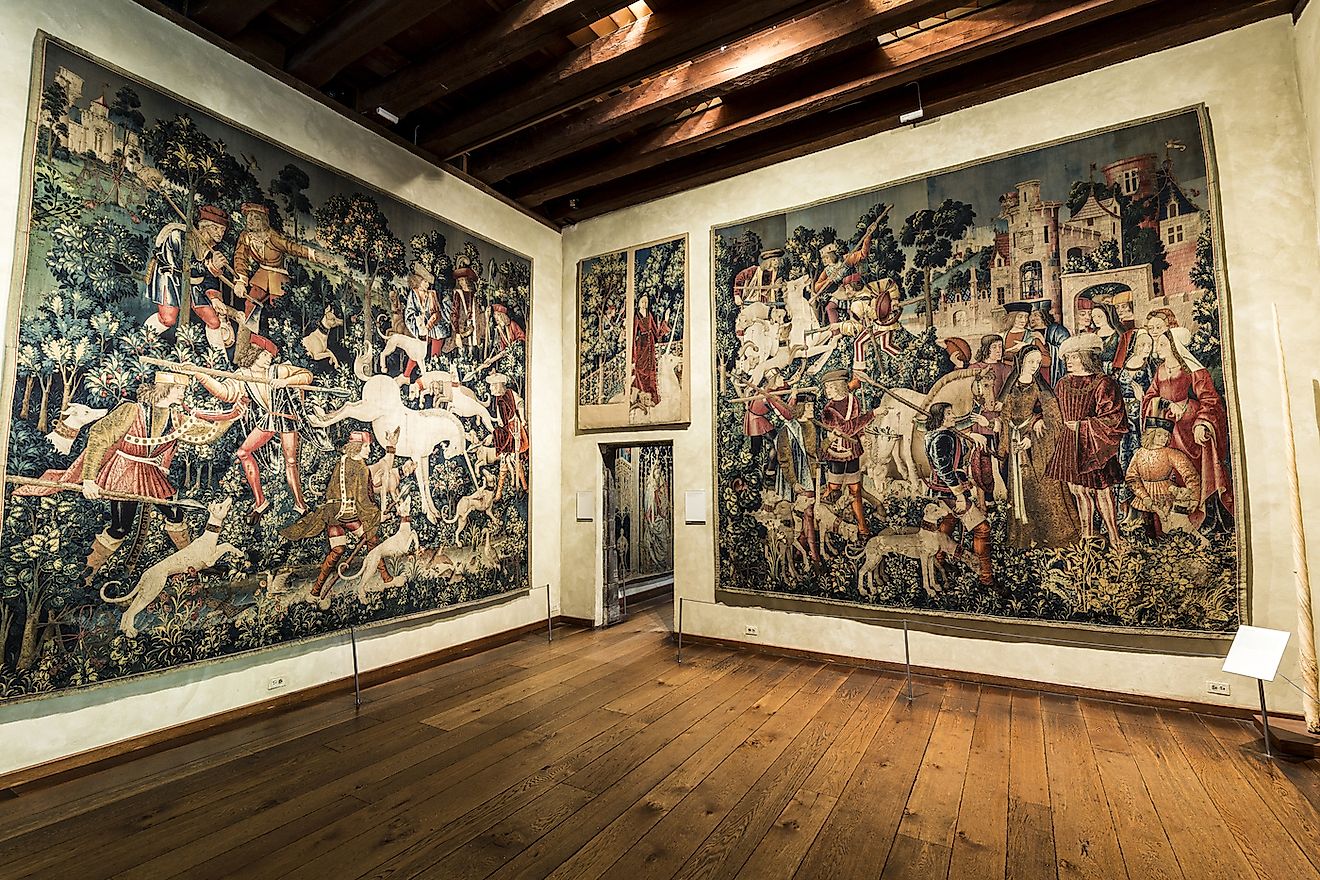 Here's a hidden medieval oasis in the heart of New York City. The Cloisters are part of the Metropolitan Museum of Art, that showcases European Medieval art including beautiful samples of medieval architecture and sculptures. The most notable part though are these walkways you'd often find attached to cathedrals in Europe. In 1934 excavators found the remains of a cathedral in France with these beautiful cloisters. They were brought to NYC and rebuilt to house around 5,000 works of art dating back to the 12th up to the 15th century.
7. The Wool Worth Building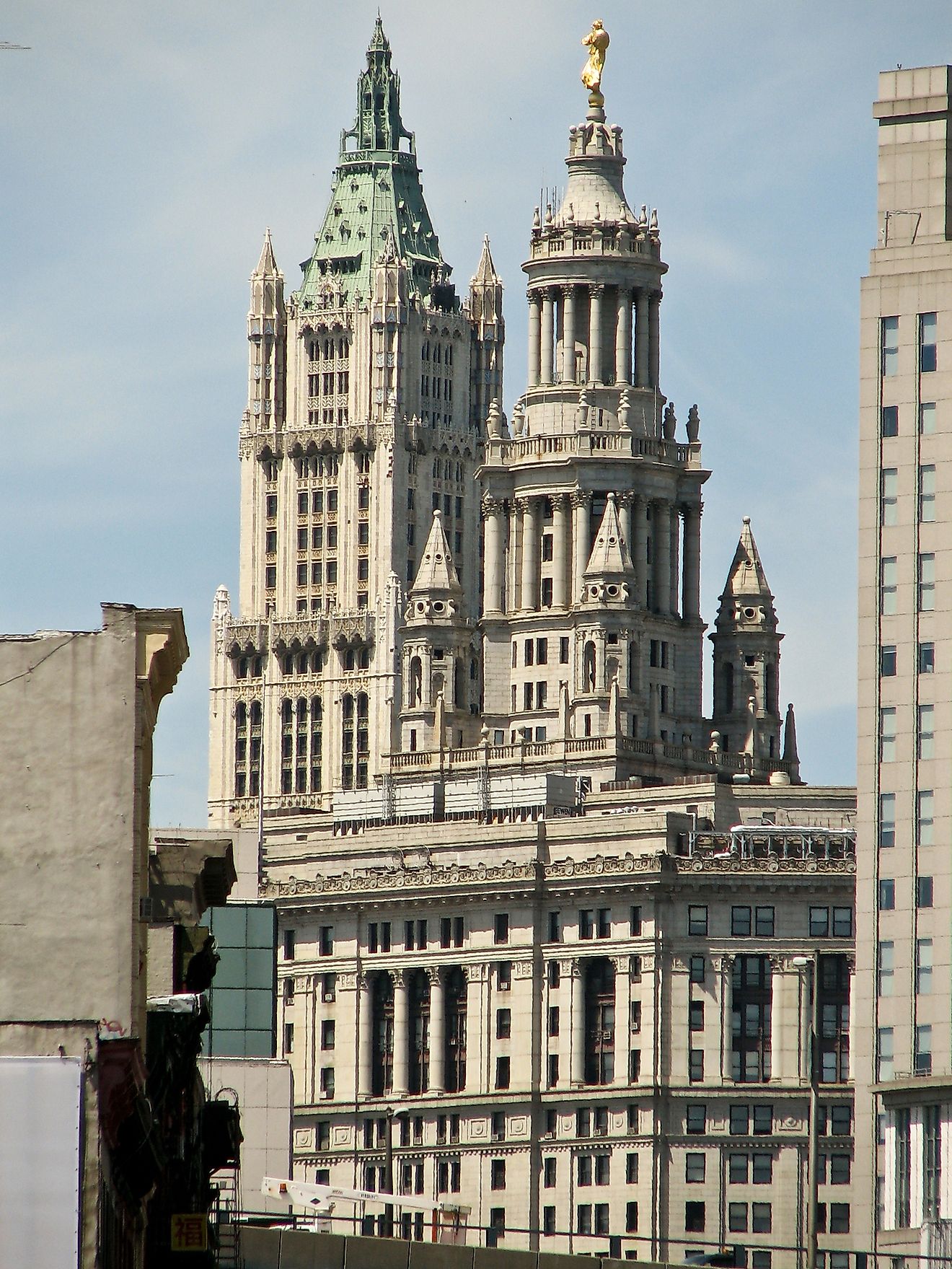 Built over a century ago, the Wool Worth Building is one of the most beautiful structures you can find in New York. Located in Manhattan's Tribeca neighborhood, the Neo-gothic style building was designed by architect Cass Gilbert. The amazing interior features marble walls, glass mosaic ceilings, intricate sculptures all over, a custom-made vintage mailbox, and more than twenty 100-year-old elevators. It's one of the most beautiful testimony of the city's grandeur and opulence that has withstood the test of time.
6. The Royal Tenenbaums House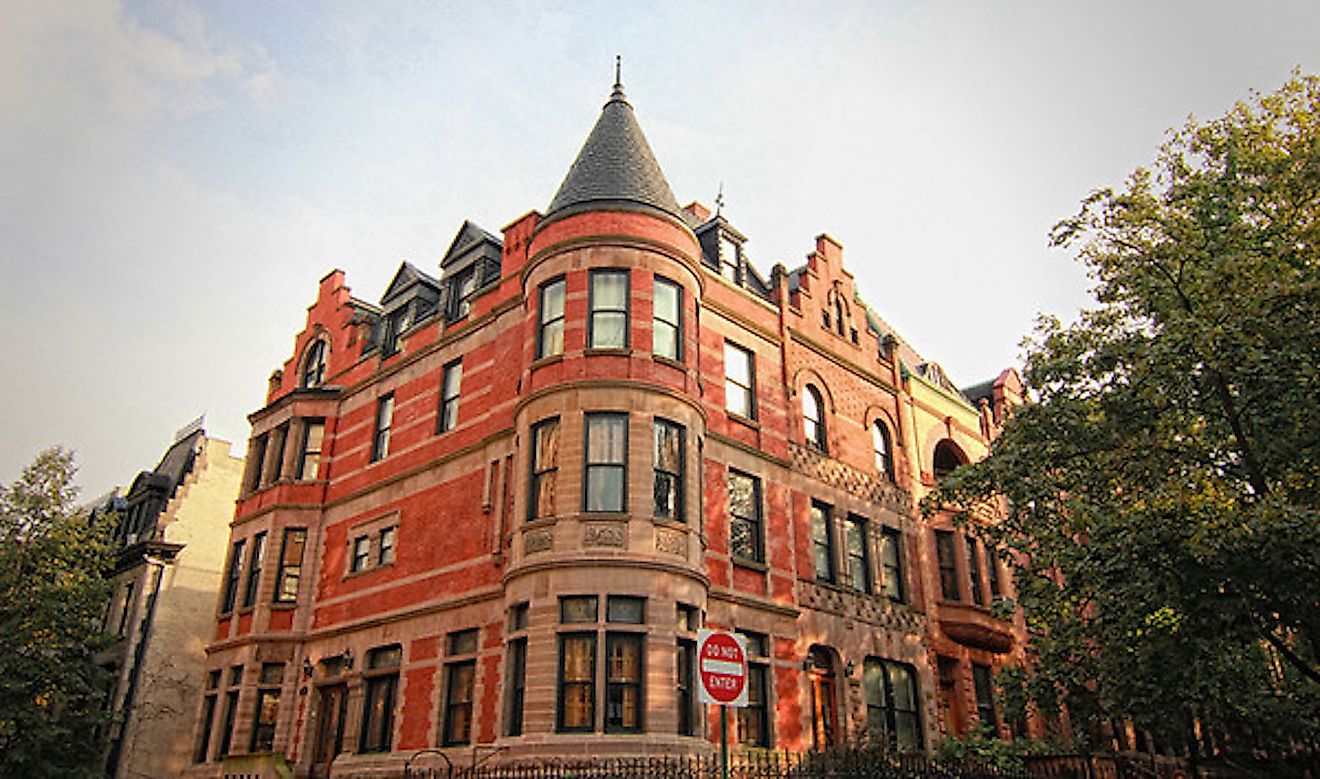 There are so many buildings that have served as film locations for blockbuster hits and shows. While most pop culture fans make a beeline for the famous Friends apartment, others prefer to see this one instead. The Royal Tenenbaums house located in Harlem was the location for the popular 2001 Wes Anderson movie about a quirky family. Now the house has become some sort of pop-culture landmark. At the time Wes was planning to do the movie inside a sound stage but as soon as he saw this one he knew he found the perfect house for his movie.
5. Berlin Wall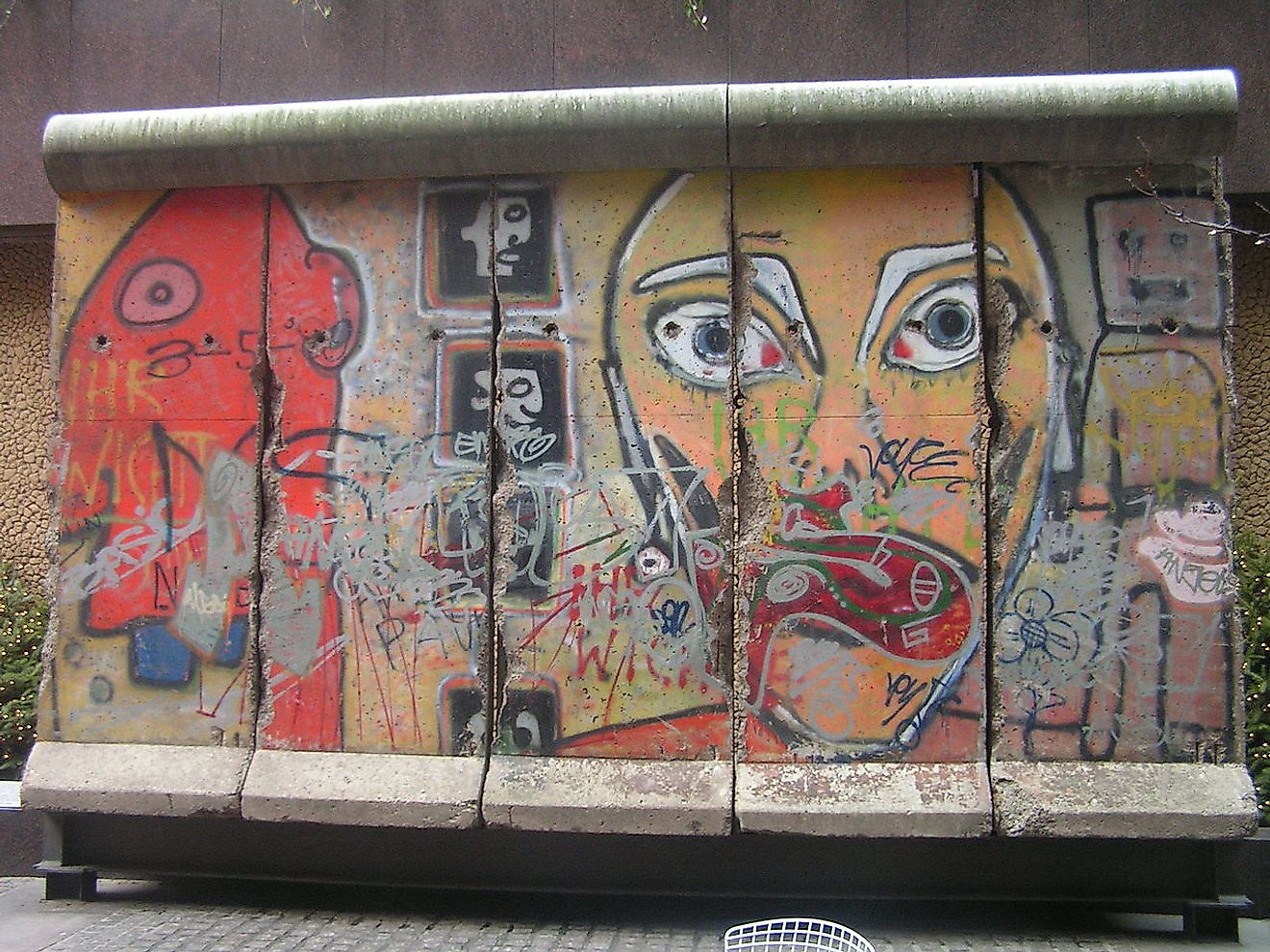 Yes, the real Berlin Wall. Who knew you could find parts of that historic wall in New York? History buffs will love looking for these little panels scattered all over New York City. After the wall's official demolition in Germany in 1990, 40,000 panels were reused as parts of other buildings in Germany, but a few of them were shipped to different parts of the world. Some believe at least four panels now stand, some in obscurity, in New York. Many spot them in the United Nations or the Believe It or Not Museum, but there's another one that stands in a park and one in an office's lobby on Fifth Avenue.
4. Old City Hall Subway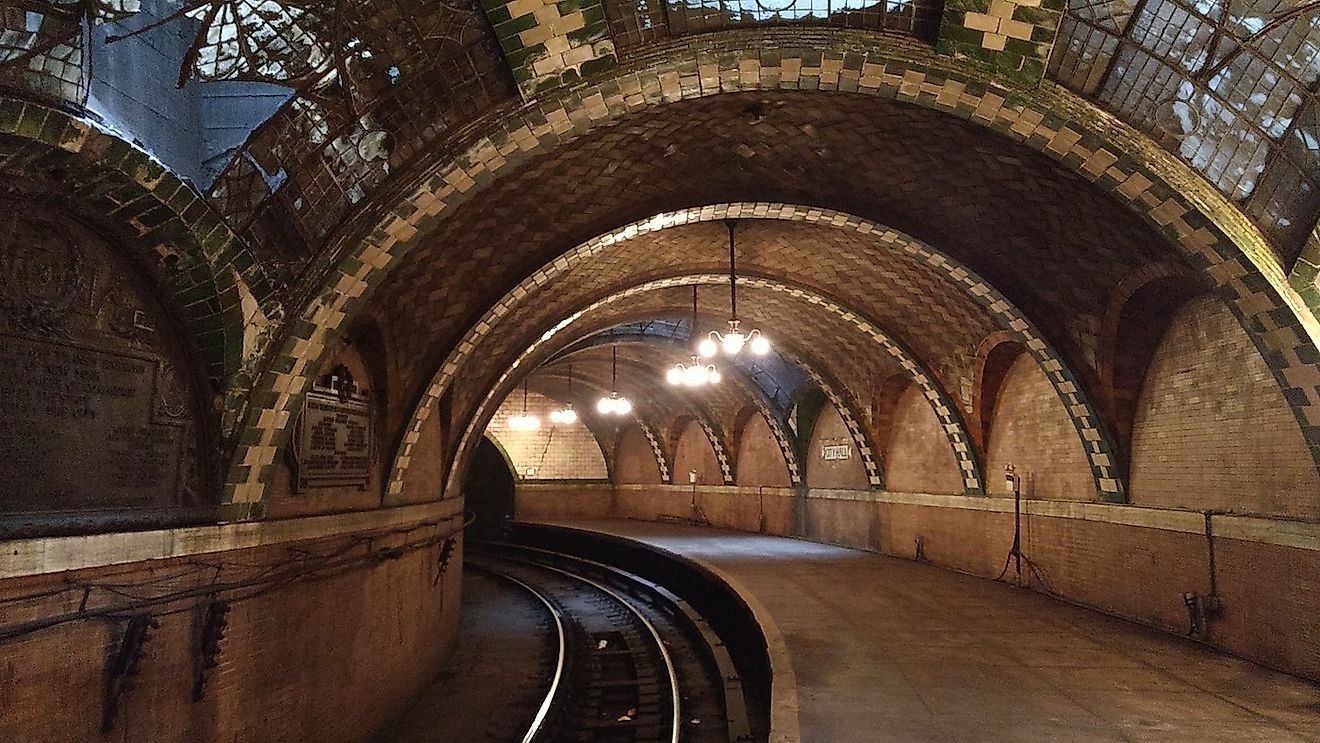 The Old City Hall Subway Station was the city's first subway station and was opened in 1904 right at the heart of New York's old center of business and government. It was closed in 1945 and has since been abandoned. The place now looks like a magical enclave where time stood still. You can still see the beautiful vaulted tile ceilings by famous artisan Rafael Guastavino which will help you imagine how majestic the station may have looked like when it opened at the turn of the century.
3. Abandoned Small Pox Hospital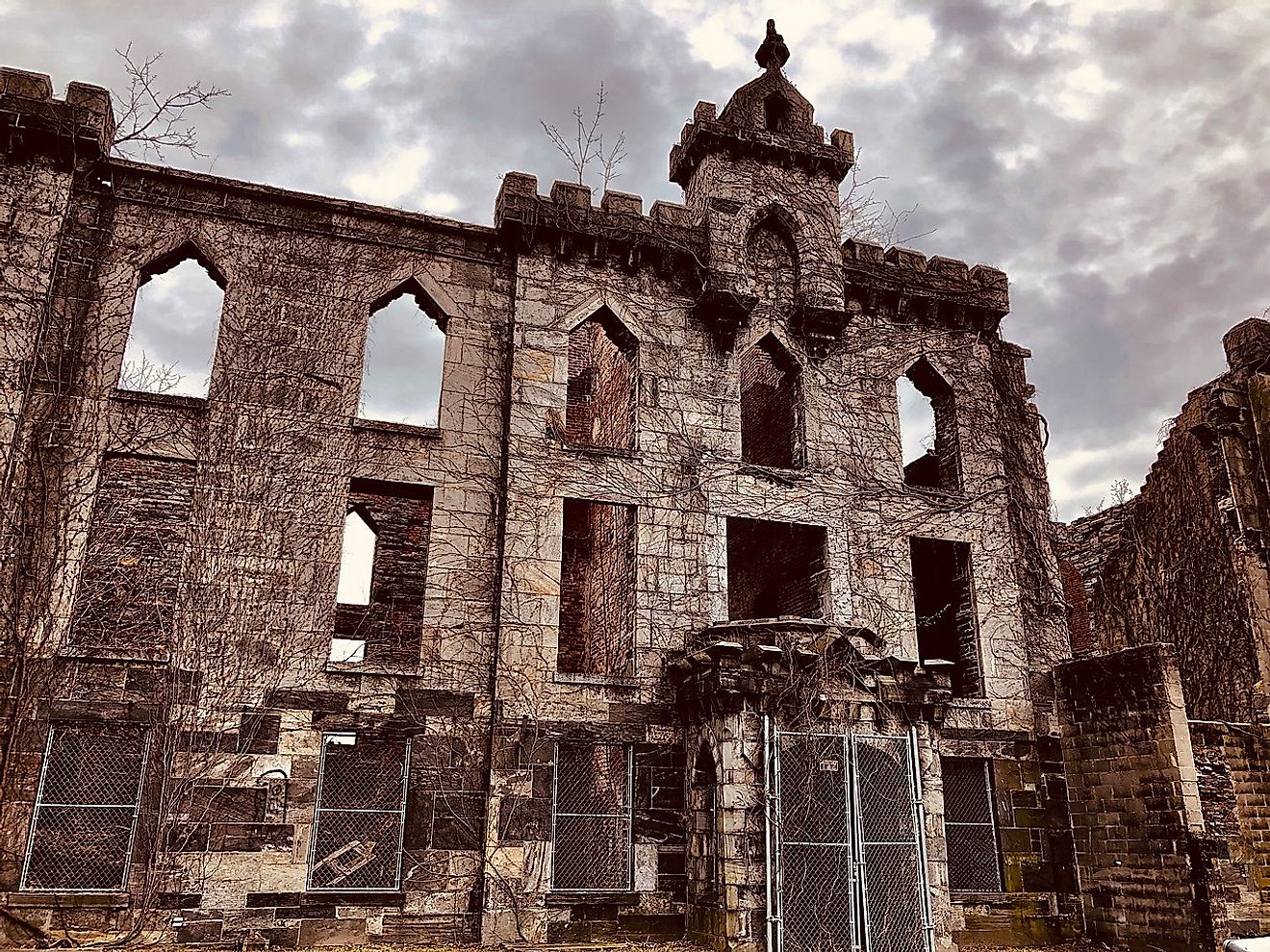 The city is so steep in history that you'll never run out of centuries-old structures and areas to explore. Like this abandoned smallpox hospital located on Roosevelt Island. It's one of the few remnants of a hospital used to quarantine patients during pandemics in the past. Completed in 1856, the hospital was used to treat more than 7000 patients who had smallpox. The place is as eerie as it is fascinating with some brick walls left to crumble and others that have remained intact. Imagine the stories they will tell if only these walls could talk.
2. Pomander Walk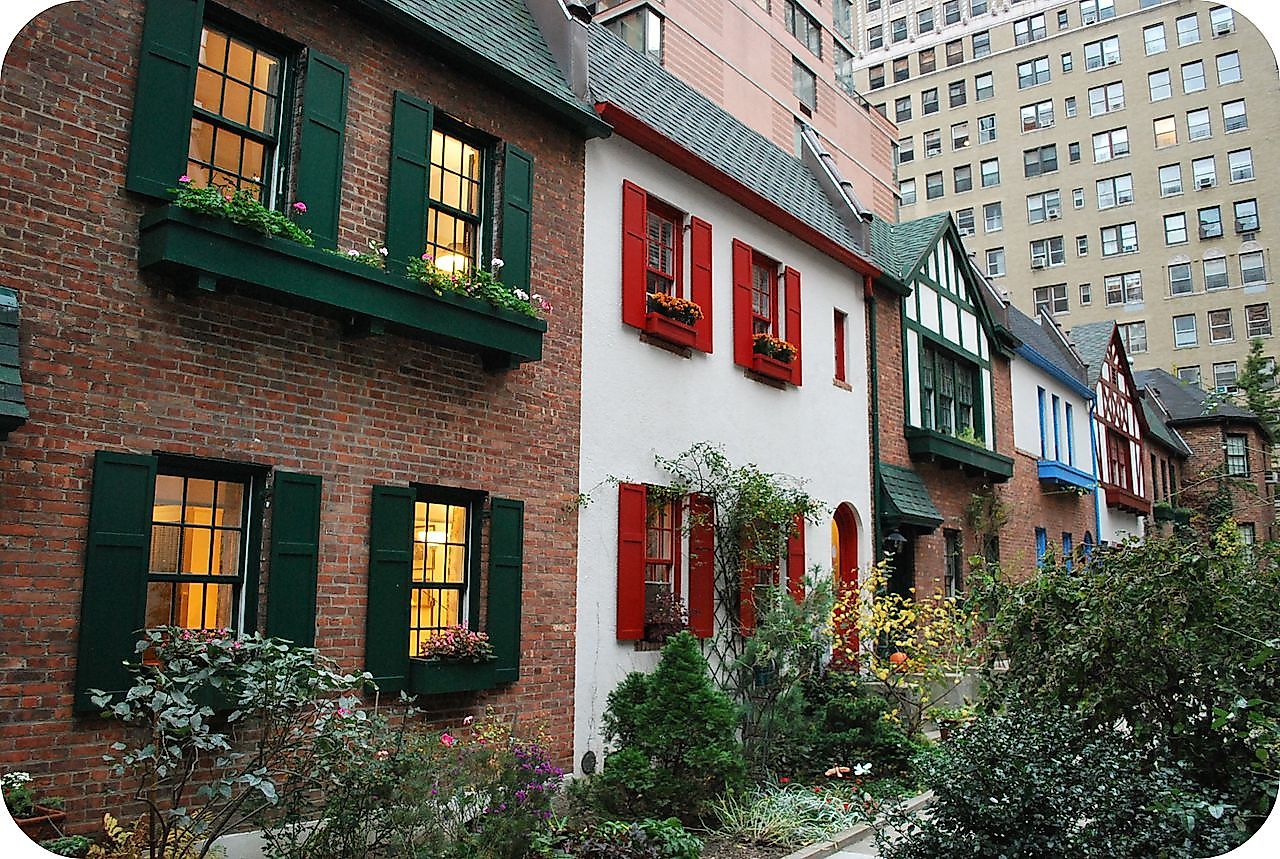 This charming neighborhood located on the Upper West Side is like a little piece of England in the heart of the Big Apple. Originally called "the colony" when it was built in 1921, the Pomander walk features Tudor-style English houses that seem beautifully out of place. The 8 two-story Tudor homes seem to sit stubbornly in the Middle of New York amidst skyscrapers refusing to give in to the towering developments around. New York has managed to keep the Pomander Walk's Tudor charm with a Landmark designation in 1982.
1. Hyde Hall Covered Bridge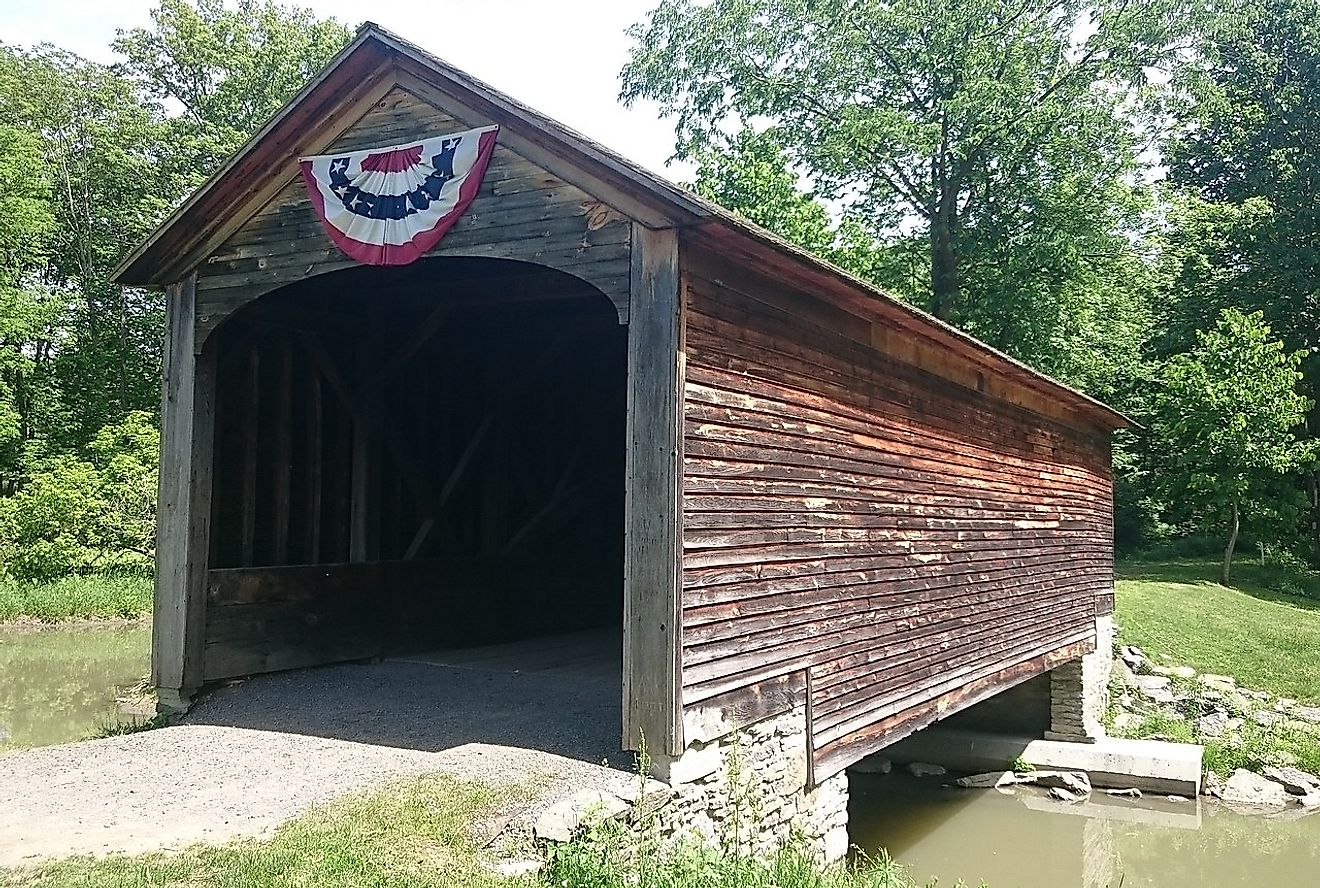 One of the 1600 remaining original covered bridges in the world, the Hyde Hall Covered Bridge is the oldest surviving covered bridge in New York State and one of the oldest in the US. Built-in 1823 by Master Carpenter Cyrenus Clark the 53-foot-long bridge features an original Burr arch design. It was originally built as part of the Neoclassical Hyde Clark estate. It's a sight to see for architecture and history enthusiasts although this one is located a few hours away from New York City but might be a great stop when you want to escape the urban jungle.