Millions of travelers visit the Emerald Isle each year to view its historic castles, seaside villages, and striking landscapes. Whether kissing the Blarney Stone or savoring a fresh pint of Guinness, the people of Ireland are sure to make you feel at home. Blue skies are a rare treat in this part of the world, but don't let the forecast discourage you. Grab an umbrella and a pair of Wellies and add these top ten attractions to your Ireland itinerary.
10. Jamison Distillery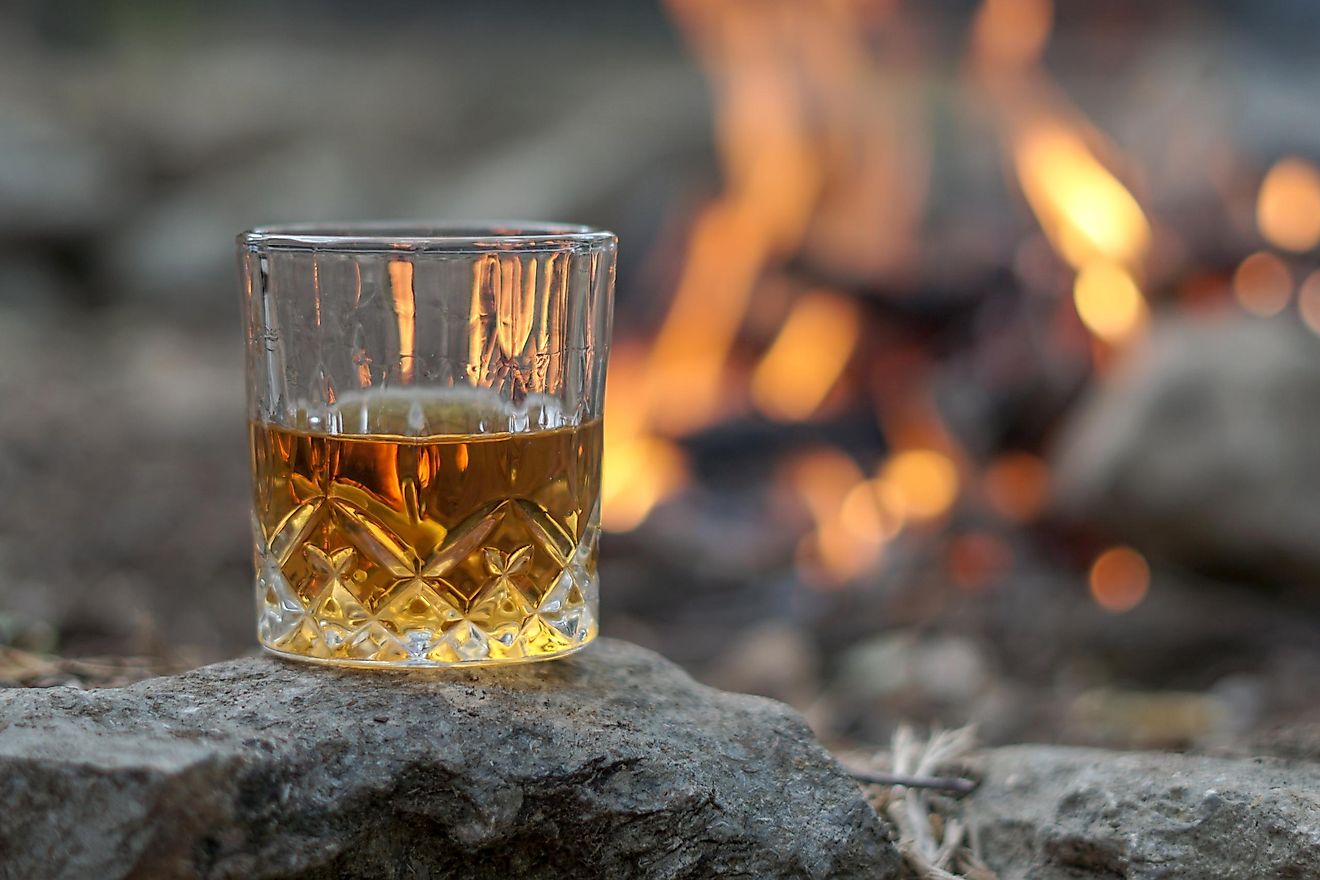 John Jameson is known to produce Ireland's most famous whiskey, but the founder is not native to Ireland. Jameson is actually from Scotland. He moved to Ireland to begin his distillery as he felt Ireland lacked a proper whiskey. Though Jameson is no longer produced in Dublin as it moved to the countryside for larger space, visitors can still tour the original distillery located on Bow Street to learn all about the whiskey-making process. 
9. Molly Malone Statue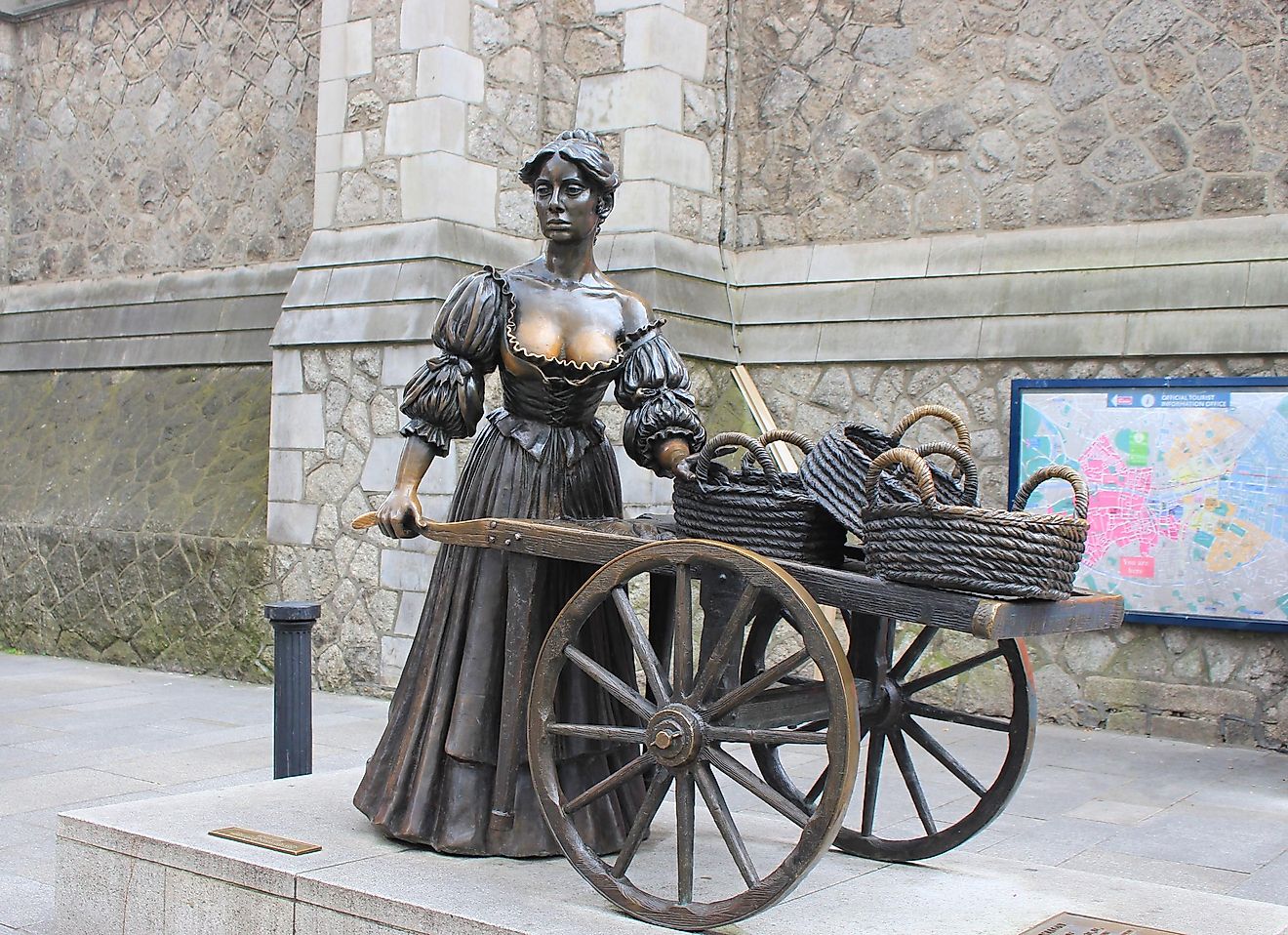 Dublin's Molly Malone Statue is one of Dublin's most iconic monuments. The famous song by the same name - also known as Cockles and Mussels - is the unofficial anthem fo the city. It's said that Molly was a fishmonger who peddled her fish throughout the city from a pushcart, but the true story remains a mystery. It's unclear if Molly ever actually existed or if she's nothing more than an urban legend. 
8. Killarney and Kenmare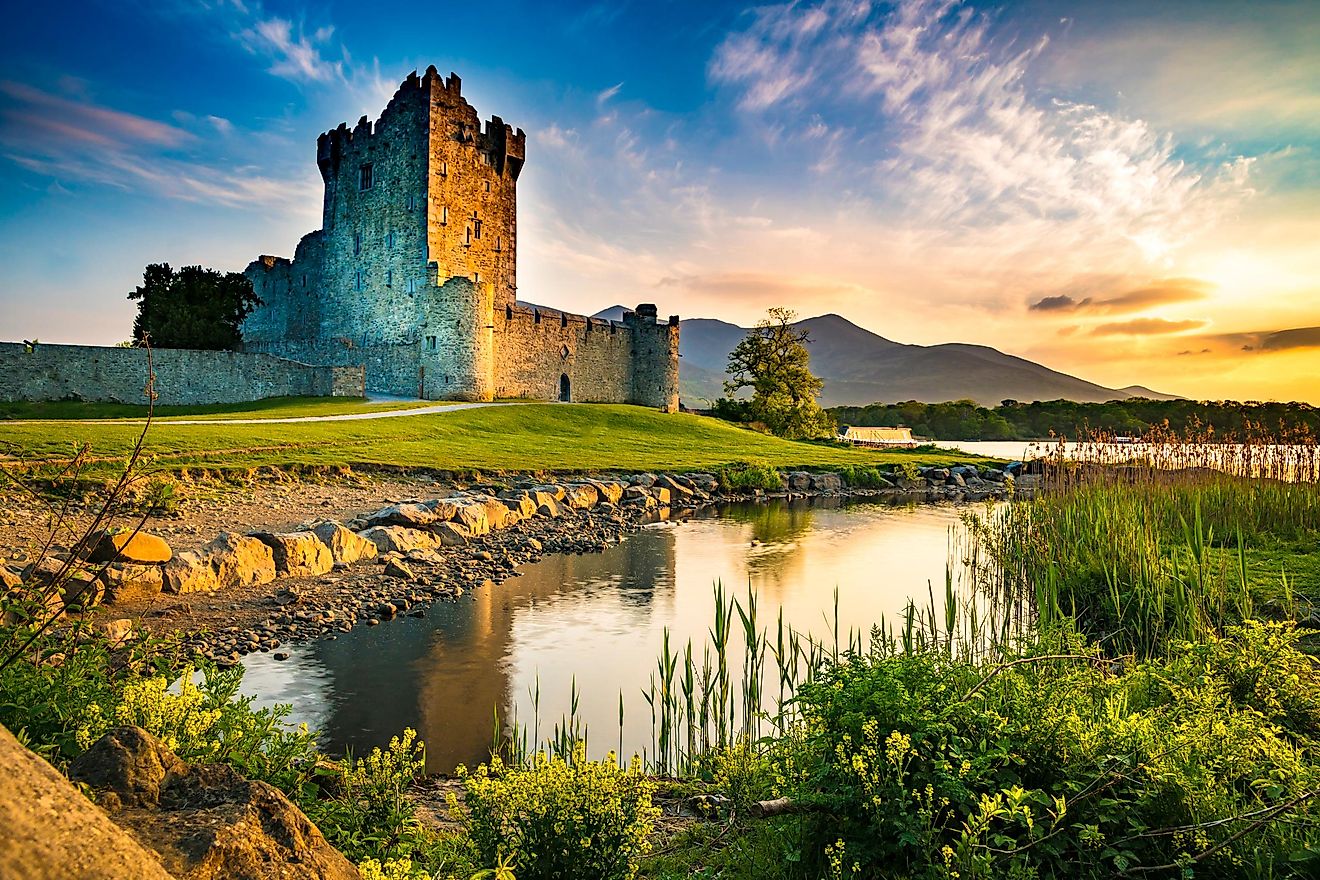 Though Ireland is peppered with more than its share of quaint fishing villages, two of the island's top visitor attractions are Killarney and Kenmore. Killarney is located in County Kerry, in the southwestern part of Ireland. It's the larger of the two villages with loads of restaurants, shops, and pubs playing live traditional Irish music. Kenmare is less touristy and gives more of an authentic Irish village vibe. It's about a 40-minute drive from Killarney and provides a great starting point for the Ring of Kerry. 
7. Dublin Castle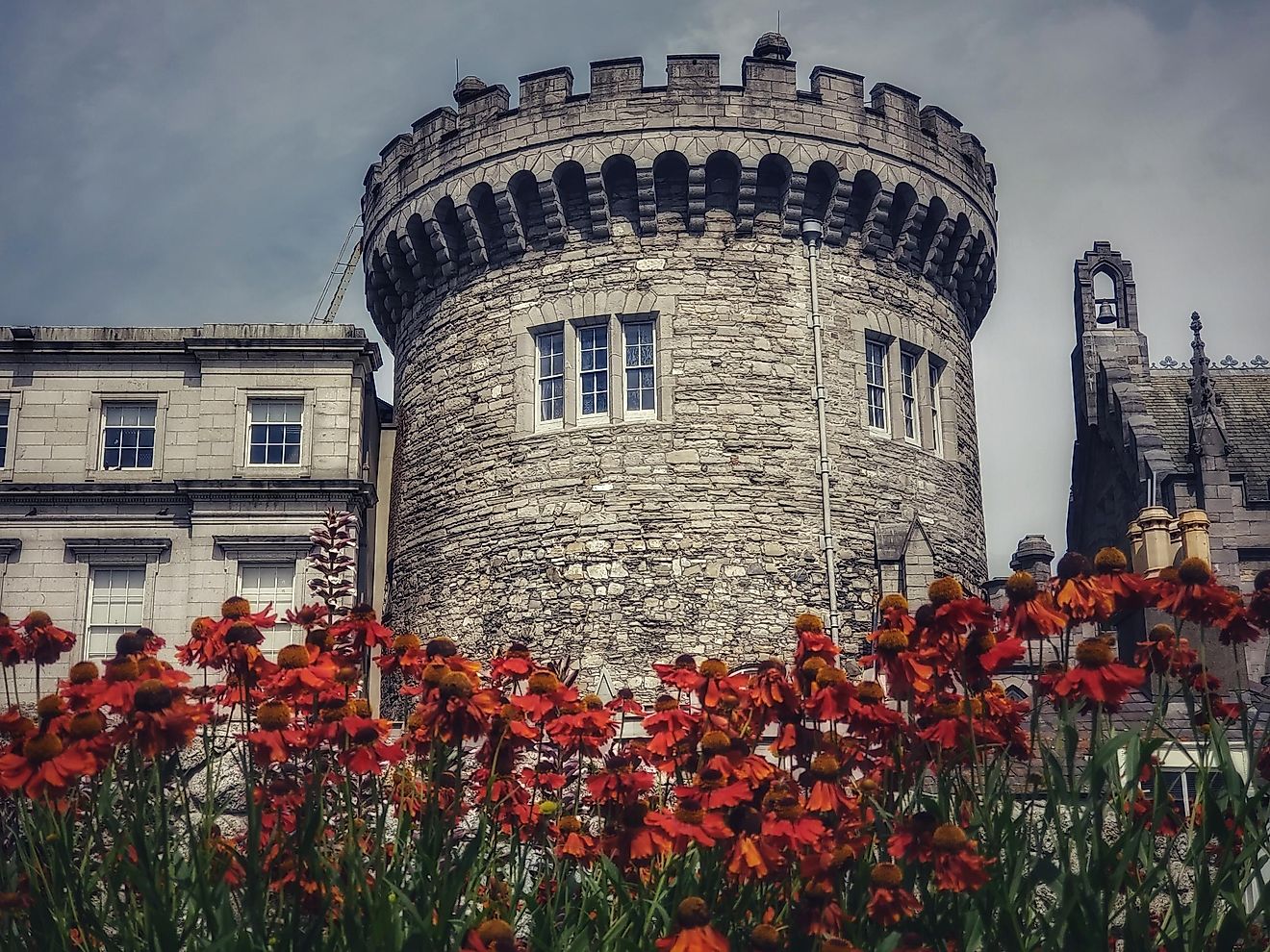 With a history going back over 800 years, Dublin Castle has witnessed some of the most memorable events in the country's history. Visitors can learn about the history of one of Ireland's most well-known castles on a 70-minute guided tour. Visitors will be lead through the castle's staterooms, St. Patrick's Hall, the Chester Beatty Library, and Revenue Museum. The highlight of the tour is a visit to the medieval undercroft. The foundation was built by Vikings using mortar made of ox blood, eggshells, and horsehair. Who knew that mixture would have that level of staying power?
6. Cliffs of Moher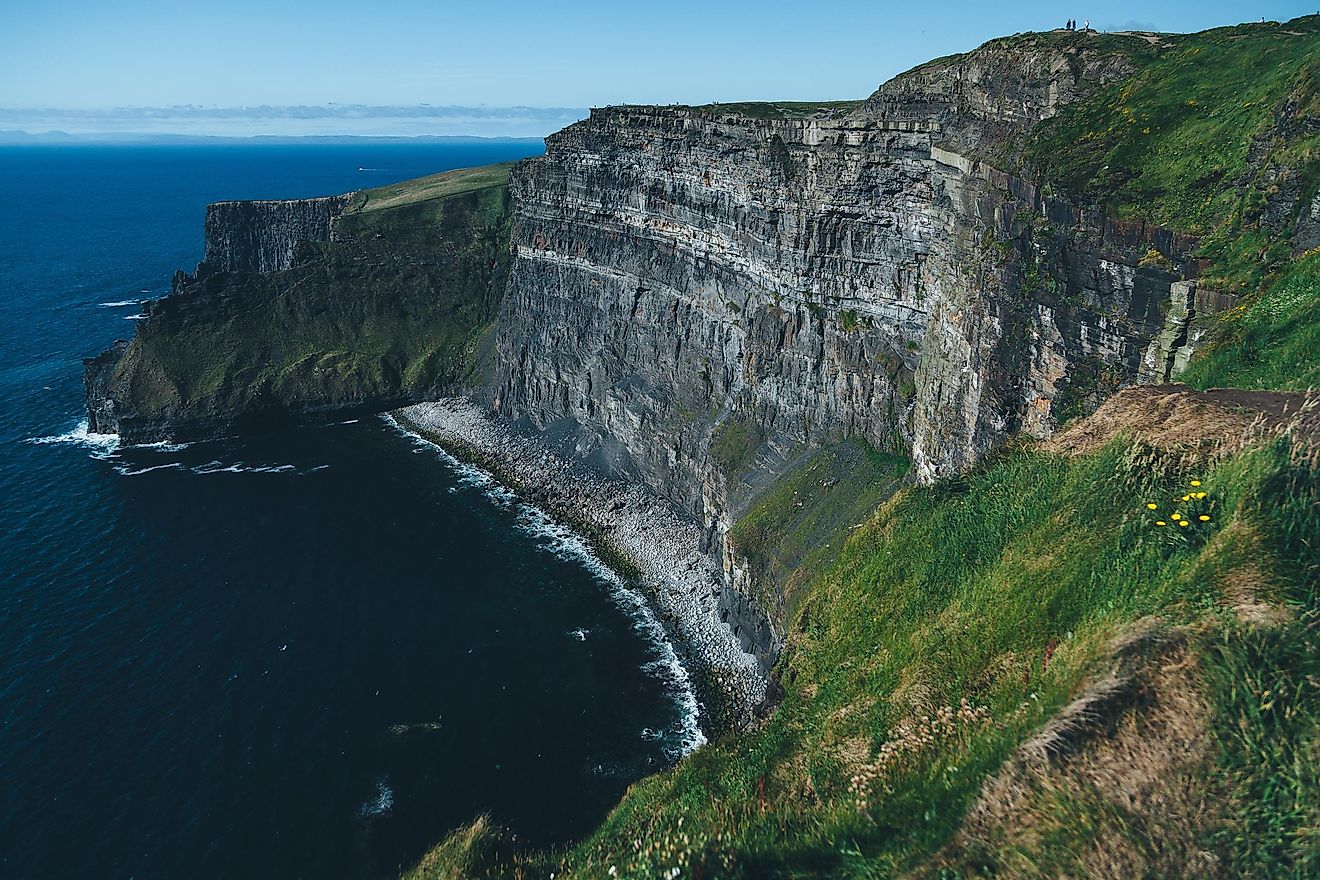 Located on the country's west coast in County Clare, Cliffs of Moher is a top natural attraction offering breathtaking views across the sea. Formed over 300 million years ago, visitors can take in the natural beauty from the top of these sandstone, silt, and shale cliffs covering five miles and reaching 700 feet above the ocean. 
5. Guinness Storehouse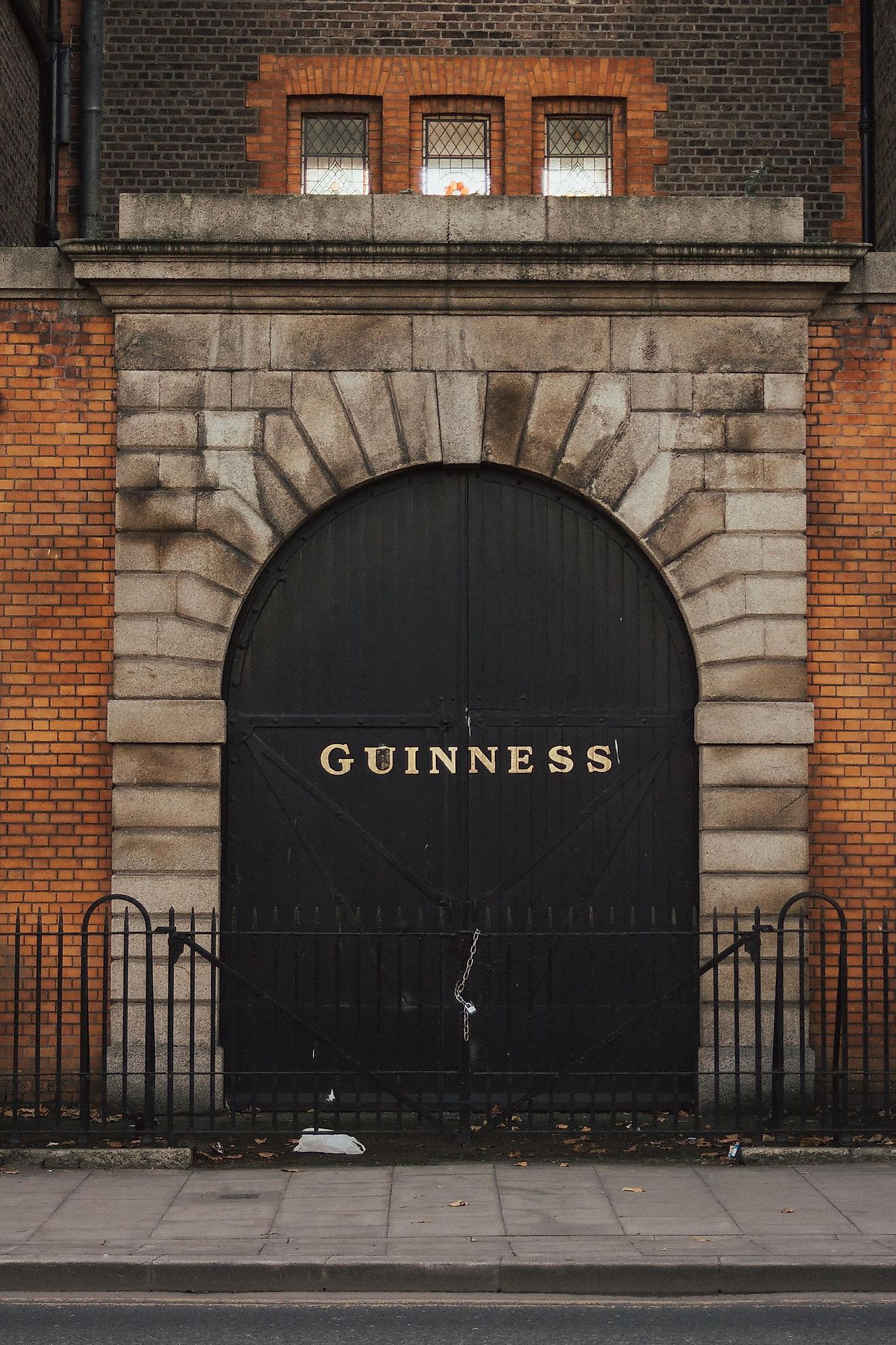 Guinness Storehouse is one of Dublin's top attractions and offers visitors an immersive experience for the brewing process of the famous beer. Visitors begin their interactive experience on the bottom floor and work their way up. The tour ends at world-renowned Rooftop Gravity Bar, offering breathtaking 360° views of the city. Be fairly warned, one sip of a pint served at Guinness Storehouse and patrons are forever spoiled. It's the freshest pint of Guinness anywhere in the world.  
4. Giant's Causeway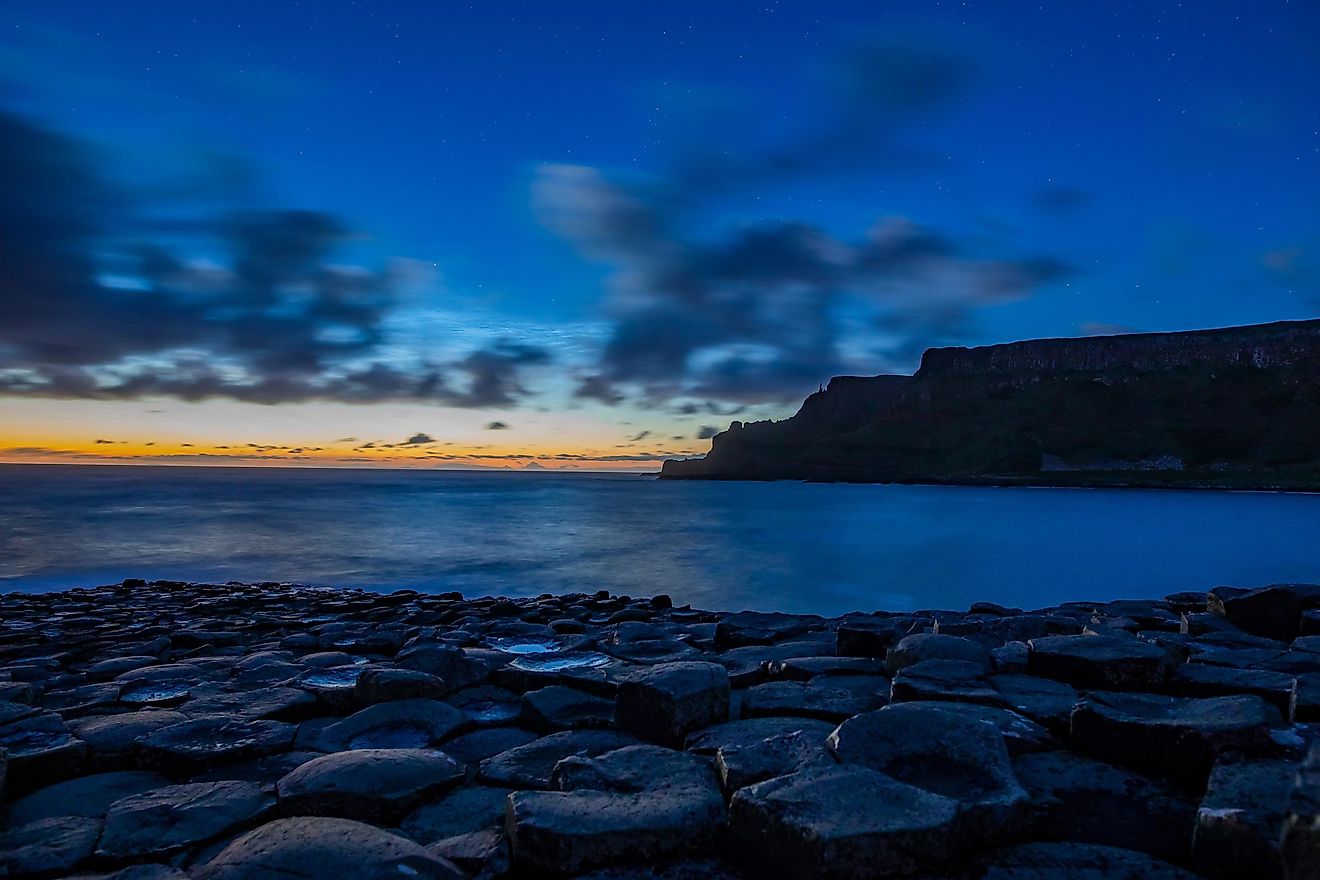 This geological wonder is a natural rock formation of basalt columns formed in mostly hexagonal shapes. According to legend, Giant's Causeway was built by the magical giant, Finn McCool. It is said he built the causeway to reach Scotland without ever having to get his feet wet. The scientific explanation is Giant's Causeway is a formation created some 50 million years ago by volcanic activity. 
3. Temple Bar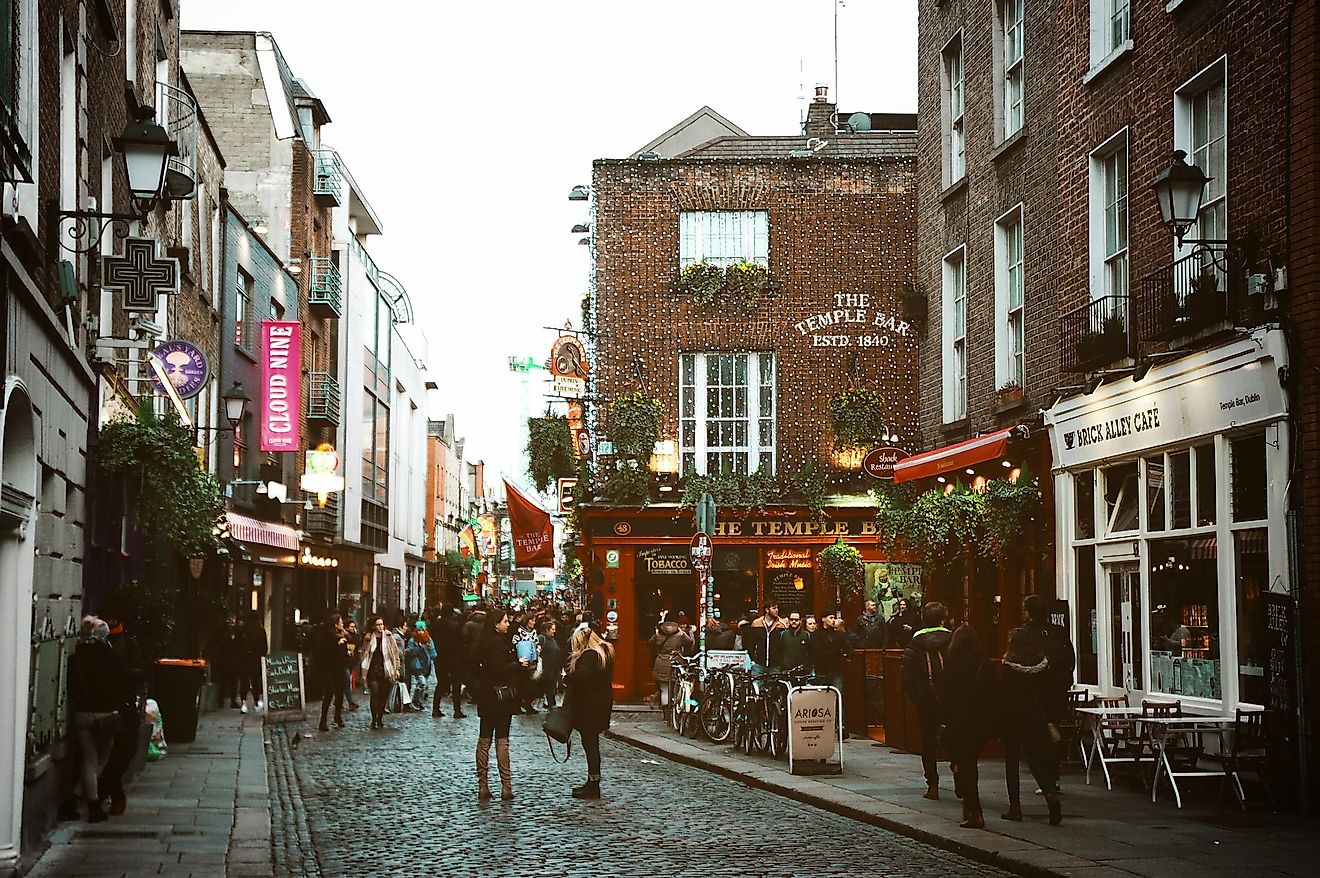 With its cobblestone streets, eclectic eateries, quaint cafes, and Irish pubs, Temple Bar is a top Dublin attraction. Located on the South bank of River Liffey, the area has a bohemian feel with artsy vendors and a vibrant nightlife. The Temple Bar Pub is the area's iconic structure dating back to 1840. Patrons can enjoy the largest whiskey collection and in Ireland or a favored pint. 
2. Ring of Kerry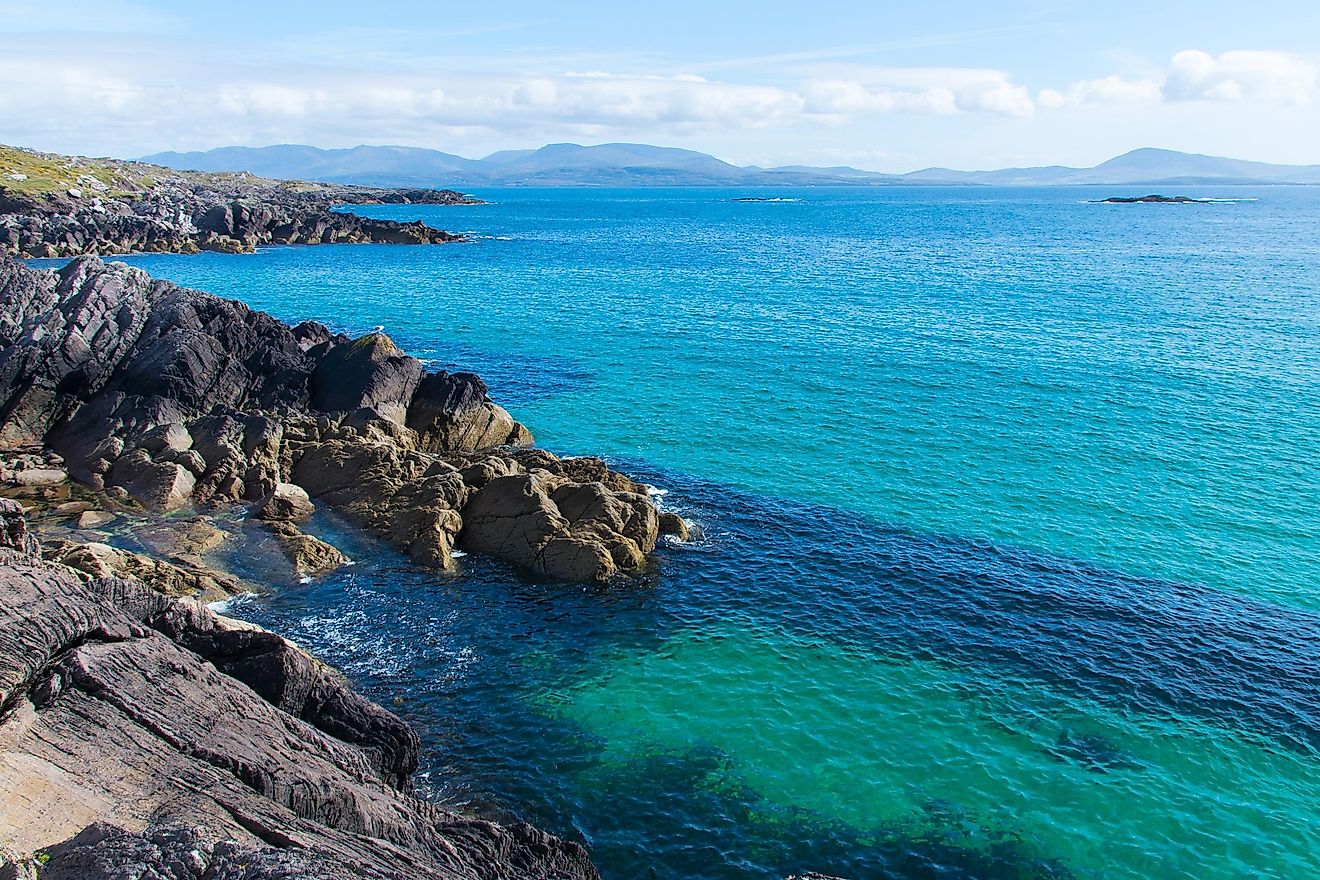 The Ring of Kerry is a 111 miles long circular route around Iveragh Peninsula in southwest Ireland's County Kerry. It holds some of the most breathtaking natural beauty in existence, with its gorgeous coastal landscape and quaint fishing villages its top attraction for visitors to the well-known island. There are plenty of stone forts, historic castles, secluded beaches, and natural parks to explore. Ladies View is one of the most visited vistas. This scenic overlook is located in Killarney National Park as part of the Ring of Kerry. Which way to drive the Ring of Kerry is a decades-old debate, clockwise or counterclockwise. Tour buses operate the route in a counterclockwise direction, making it a preferred choice. No one wishes to navigate around a vehicle that large on those narrow winding roads. 
1. Blarney Castle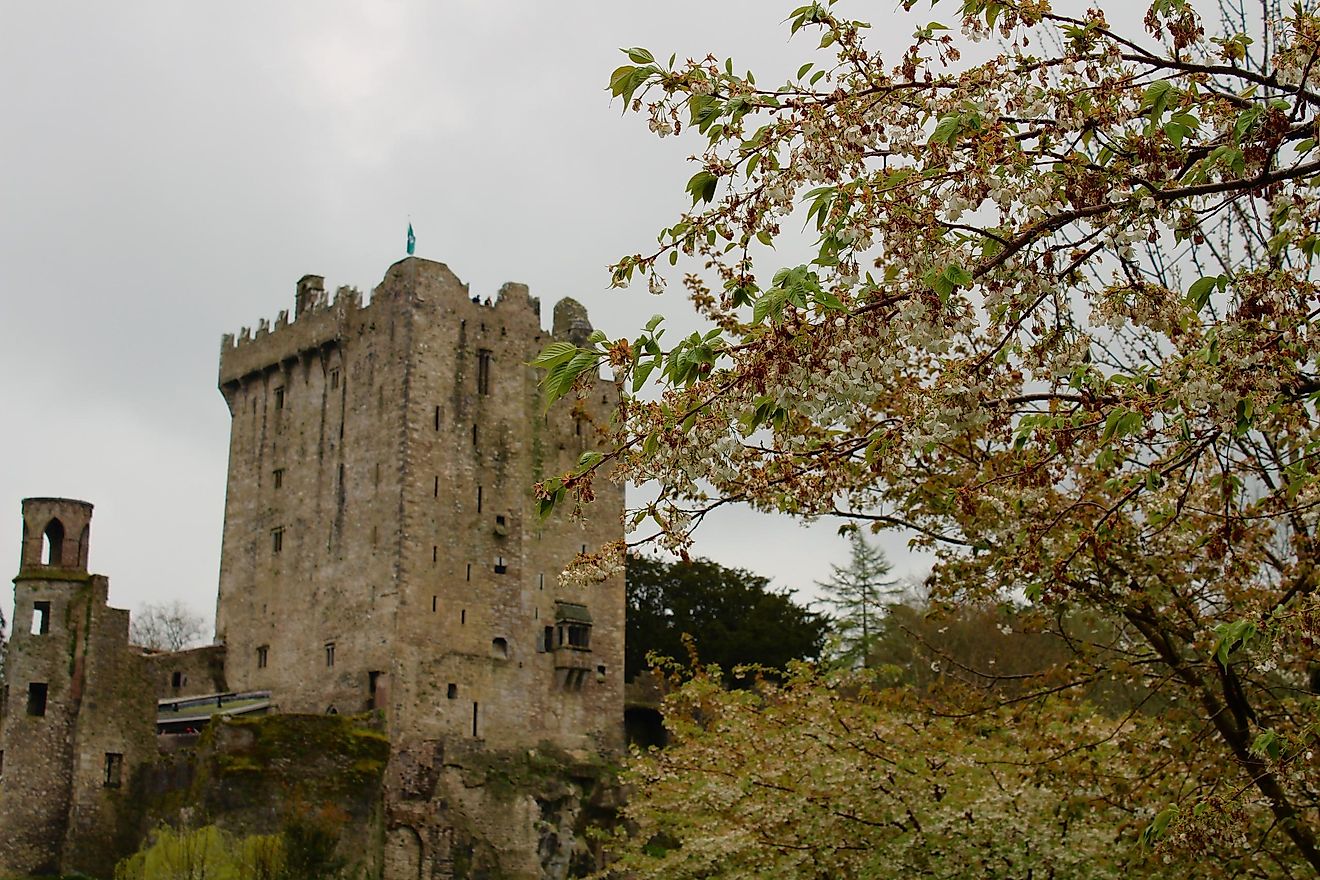 This century's old medieval fortress is located in Blarney near Cork. The castle dates back to the 10th century and is one of Ireland's most visited castles. The main attraction is the castle's famous Blarney Stone, where visitors can kiss the limestone block to be bestowed with the gift of gab. But it's no easy task. After the climb to the top of the tower, visitors lie on their back and lean backward over a ledge while holding on to iron railings for support and then pucker up - it certainly provides something to gab about.