China, also known as the People's Republic of China, is the world's most populated nation. As per World Bank, China houses a population of 1,397,715,000 (2019). The population of the country is distributed in a highly uneven manner across a vast area of 9,596,961 sq.km. Today, a large proportion of the Chinese population lives in cities and towns. As of 2020, urban areas serve as home to 61.4% of China's population, a notable increase from just 17.92% in 1978. Thus, many cities in China are home to millions of individuals. As of 2019, Shanghai, Beijing, and Chongqing are the biggest cities in China with populations of 26, 20, and 15 million inhabitants, respectively. The table below mentions the 15 most populated cities in China. 
China's Three Biggest Cities
1. Shanghai - 26 million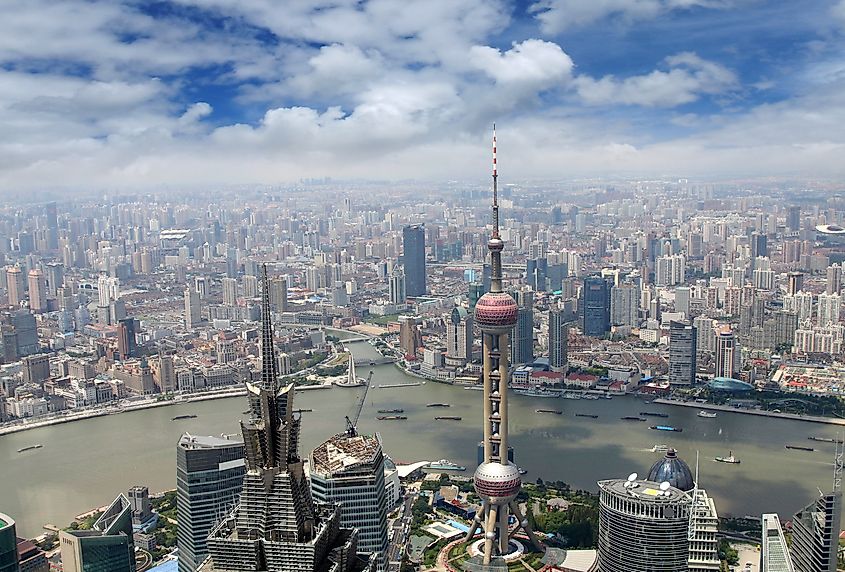 With a total population of 26 million, Shanghai is China's biggest city and the world's second largest city. Located on the Yangtze River's estuary, Shanghai has a booming economy. It hosts the busiest container port in the world. Originally founded as a fishing village, Shanghai grew over the centuries to emerge as a top Chinese center of innovation, technology, and transportation. The sea of income opportunities in Shanghai attracts people from across the country and even neighboring nations to Shanghai making it so heavily populated.
2. Beijing - 20 million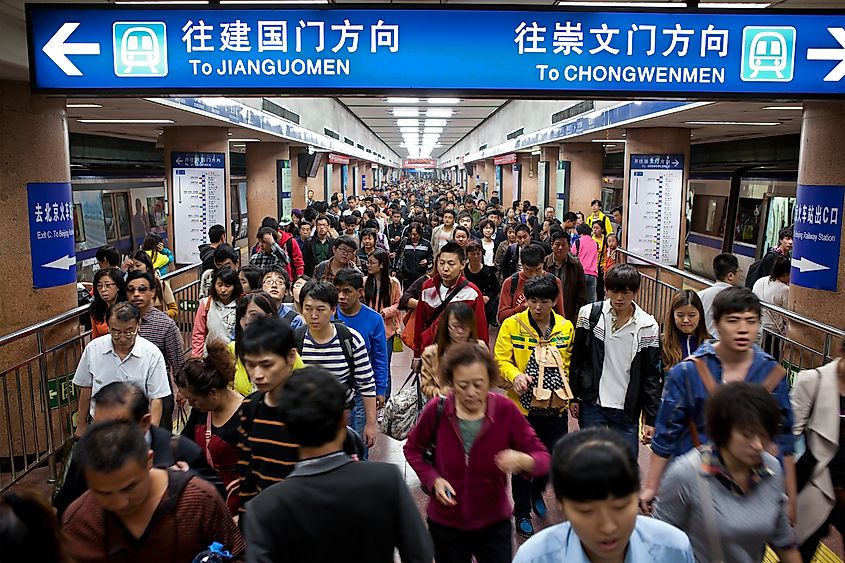 China's capital, Beijing, has a population of around 20 million. It is the country's second biggest city. Beijing also holds the record of being the world's most populated capital city. Located in North China, the megacity of Beijing is one of the world leaders in politics, education, technology, diplomacy,economy, business, and more. It is home to the largest number of Fortune Global 500 companies in the world. It is a major transportation hub with the world's second busiest international airport. It also hosts headquarters of numerous Chinese state-owned companies and fiancial institutions. The thriving economy of Beijing attracts people to the city due to the high availability of jobs. 
3. Chongqing - 15 million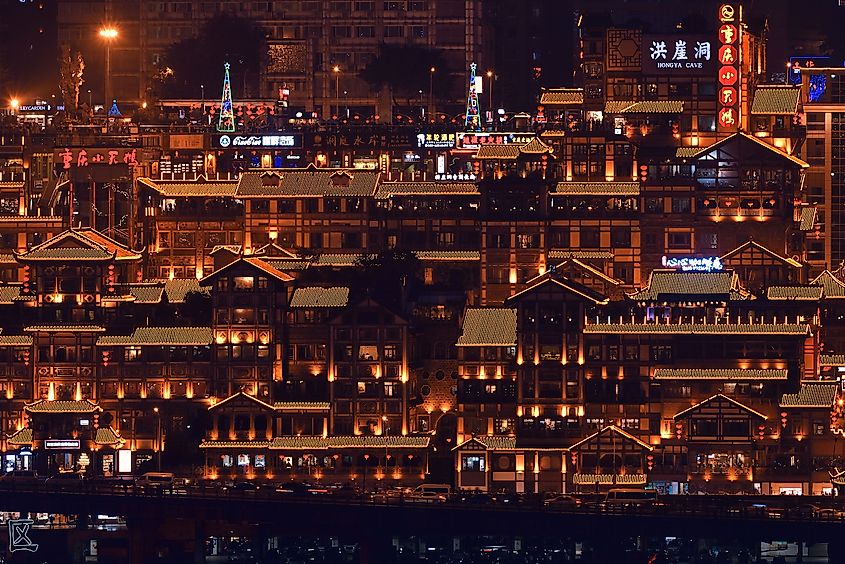 China's third biggest city, Chongqing hosts around 15 million people. Located in southwest China, this megacity serves as the economic hub of the Sichuan Basin. It is noted for its flourshing manufacturing industry and is also a major center of transporation in the country.
Cities With Over 10 Million Residents
Three more Chinese cities host populations of 10 million or more. These include Tianjin (13 million), Guangzhou (13 million), and Shenzhen (12 million).
Future Trends
Although the Chinese population has been soaring for decades overburdening China's biggest cities, the trend is expected to reverse in the coming years. According to estimates, the country's population will be at its peak of 1.44 billion in 2019 and then experience a decline that will return the population to the mid-1990s level by 2065. The strict family planning strategies of "One-child" and "Two-child" introduced by the Chinese government in 1980 and 2016 respectively are primarily held responsible for this forecasted trend. Although the two-child policy that replaced the one-child one now stands to be scrapped, the country's growing middle class is today less ready to have more children even if they do not have to adhere to any compulsory family planning rules. Thus, the aging population of China is expected to usher in a host of challenges that might act as a barrier to the future growth of the country.