11. New York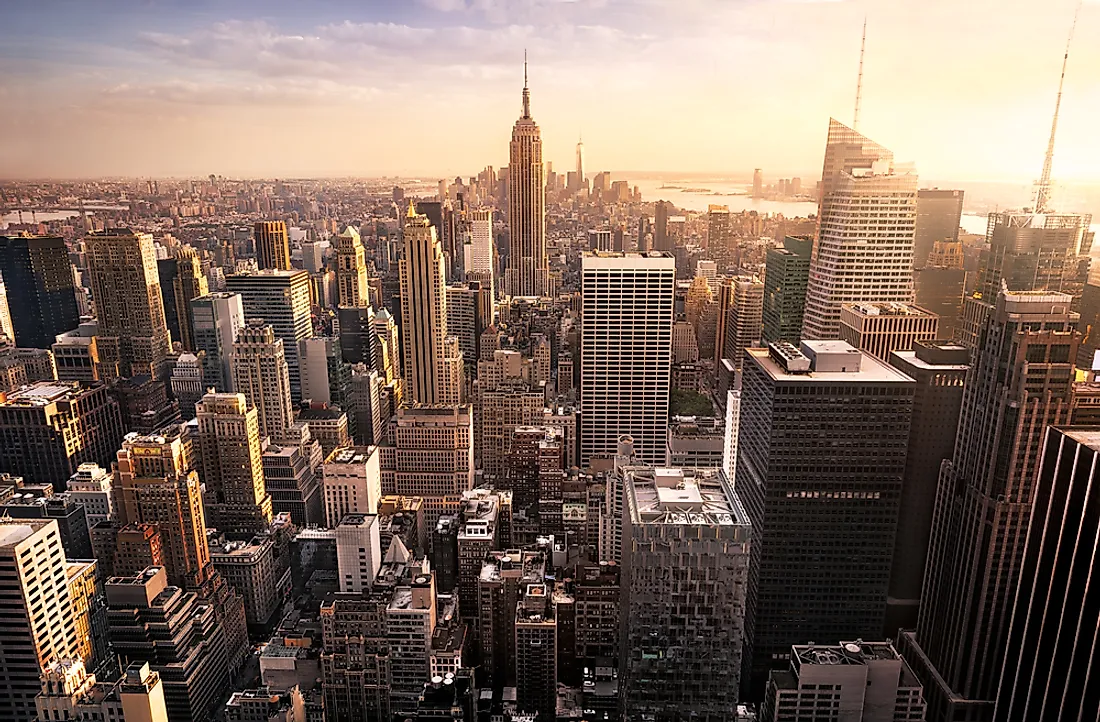 New York State is located in the Northern part of America. It boasts of having more skycrapers than any other city in the US. The city is popular for being a 24/7 city, where the nightlife never stops.There are bright displays in the city and beautiful landscpaing. One of the city's most famous streets is Fifth Avenue, which is known for its shopping district. There are many shops which display the newest trends in fashion and design. The notable landmarks in New York include the Statue of Liberty, Central Park, Rockefeller Center, Madison Square Garden, Brooklyn Bridge, Coney Island, and Roosevelt Island among others.
10. New Orleans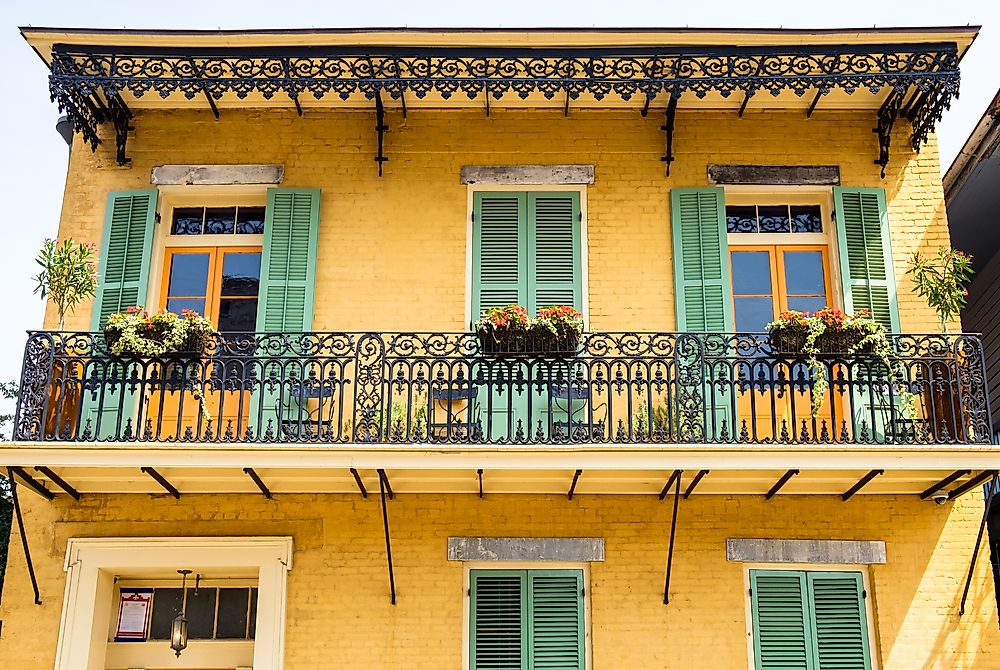 New Orleans is a big port in the United States and also the major city of Louisiana. It is a colourful city with many unique experiences to be relished. New Orleans is surrounded by water whose source is Lake Pontchartrain. The Mississipi River is also a great sight to behold. In order to have a spectacular view of the river, the Canal Place elevator is used. In addition to this, an experience of the Mardi Gras festival should never be missed! This annual festival is a tourist attraction and an anticipated event in New Orleans. Popular places in New Orleans are the Magazine Street, Lafayette Square, St. Charles Avenue, Pont Chartrain Hotel and the globally recognized French Quarter.
9. Halifax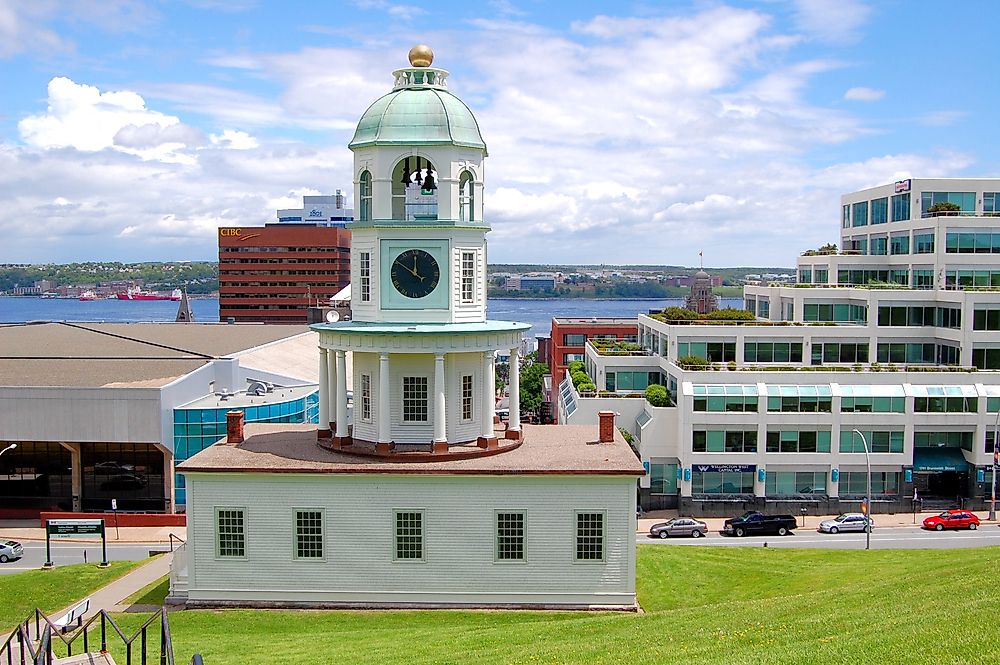 Halifax is the largest city of the province of Nova Scotia in Canada. Halifax acts as a business and cultural hub in the east coast of Canada. Halifax is located in the coastal region and has a maritime vibe. It is a vibrant city with film, music and theatre scenes. In addition to this there are many pubs and clubs which provide a great nightlife waiting to be explored. The Waterfront, Citadel Hill, Halifax Harbour, Georges Island, and Flinn Park are some of the landmarks found in Halifax.
8. Boston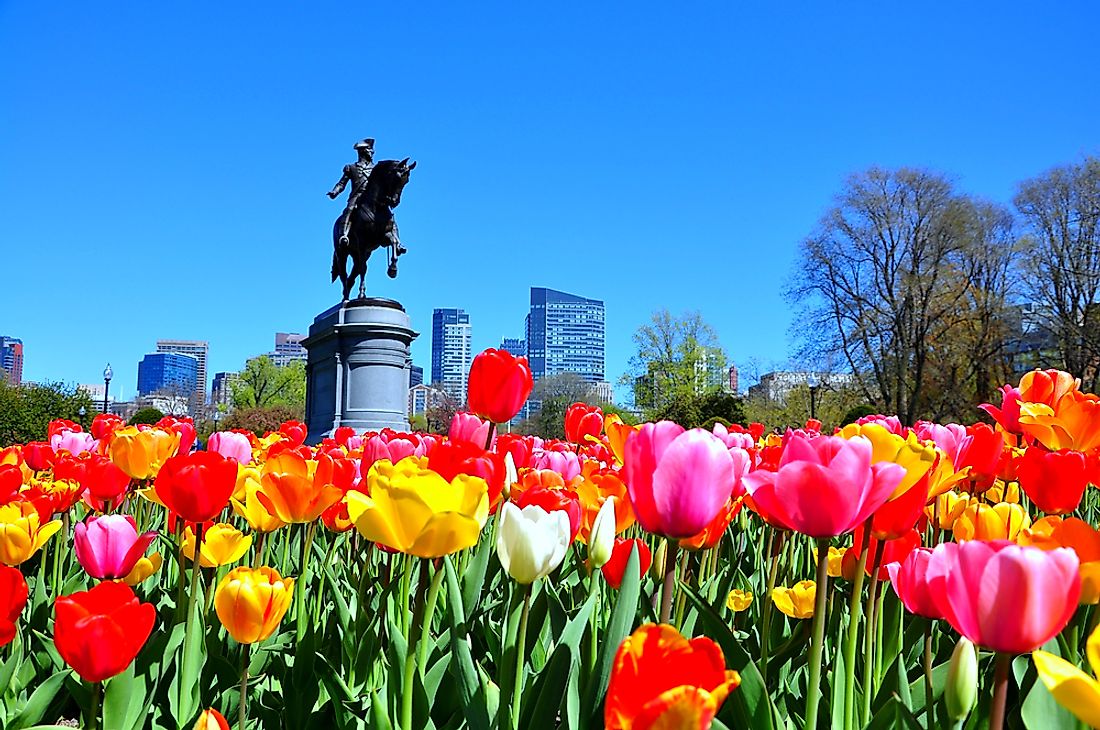 Boston is the largest city in New England and one of the most wealthy, influential and historic cities in the US. It is exceptionally beautiful with several places for making trips, hiking, riding in trains, visiting historic sites and enjoying live performances. Boston hosts approximately 16.3 million tourists every year. This is attributed to tourist attraction sites such as Boston Harbor Islands, the Freedom Trail, Old John Hancock Tower, Kendall Square, Fenway Park, Boston Public Library and African Meeting House.
7. Charleston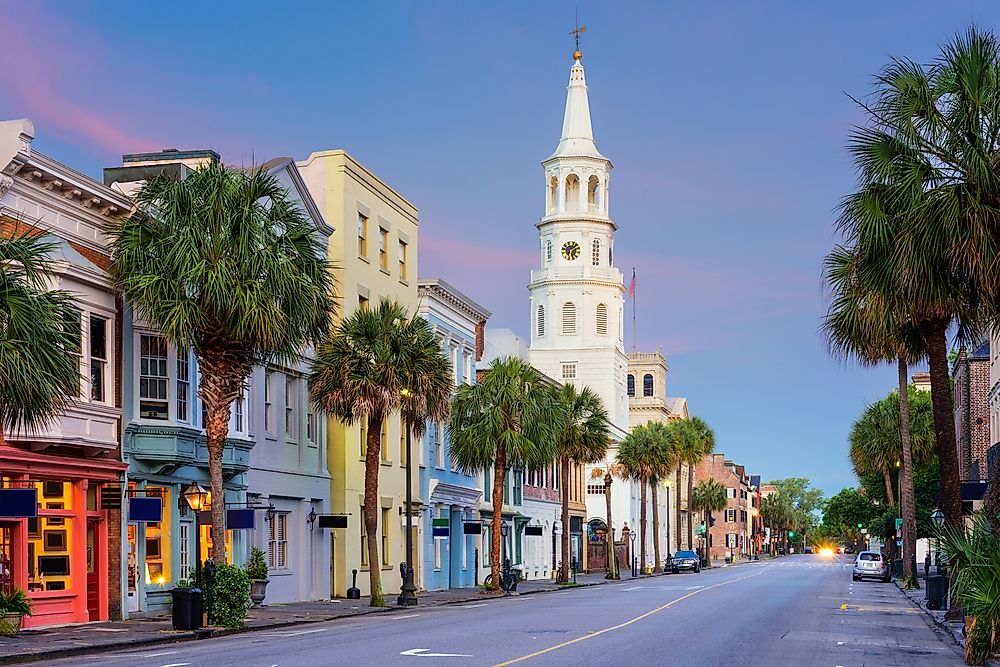 Charleston is a city situated in South Carolina, in the southern United States. It is famous for being "The Holy City" and America's most polite city. In fact, in the year 2012, Charleston was voted the "most perfect city in the US". It is a beautiful city with buildings which have architectural designs as old as the 18th and 19th century. An example of such buildings is the Charleston's Halsey Institute of Contemporary Arts which is located along the Calhoun Street. For those who love shopping, the Upper Kin's Street is a place you must visit. The beaches, expensive lodges, great foods, and the golf resorts are also things that make people love Charleston.
6. Quebec City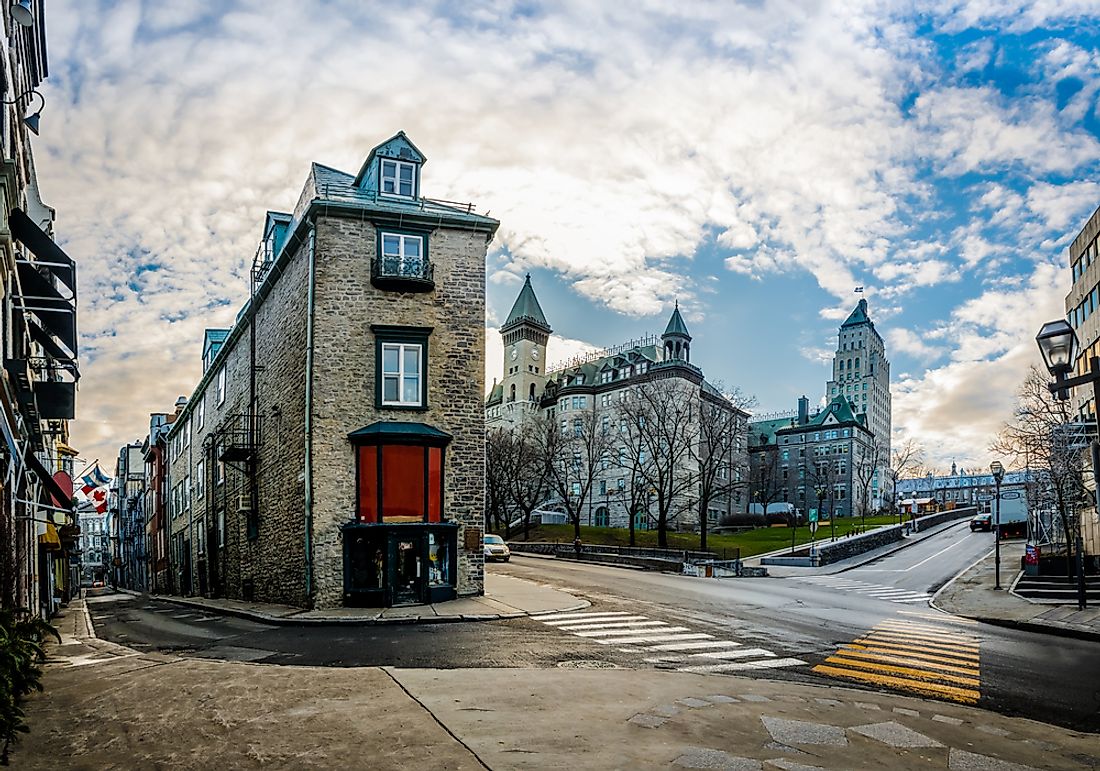 Quebec is North America's oldest walled city. A walk along its streets reveal mansard roofed houses and a brimming European charm. The buildings and layout of the city tell of its history of French Civilization. Quebec is a special tourist destination as it contains about 190 national historic sites. Some of the commonly known sites are Pulperie de Chicoutimi, Sir Wilfred Laurrier National Historic Site, Levis Fort, Chambly Canal, Forges Saint-Maurice, and the statue of Champlain.
5. Chicago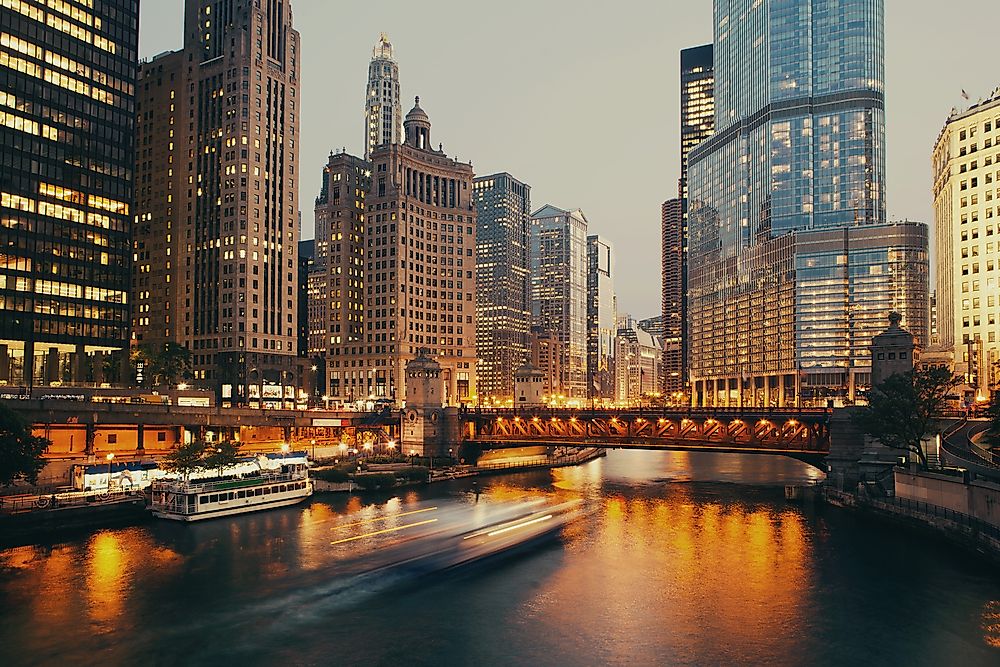 The city of Chicago is ranked as the third most populated city in the US with approximately 2.7 million people living in it. It has beautiful beaches where people can either enjoy evening walks or swimming. Chicago also has beautiful golf courses where golf lovers camp and enjoy teeing. Chicago boasts of a rich cultural heritage exhibited in the many festivals which they hold such as St.Patrick's Day, Lollapallooza, and Oktoberfest. It is clearly a city full of life.
4. San Francisco
San Francisco is located in northern California. It is known for its energetic spiritual life where yoga and meditation are a normal lifestyle to its inhabitants. Some of the best public parks in the US like the Dolores Park and Golden Gates Park are found in San Francisco. It is normal to see many bikers riding along the streets of San Francisco. This is because it is one of the best biking destinations in the world. San Fransisco landmarks include Union Square, Pier 39, Walt Disney Family Museum, Twin Peaks, Golden Gate, and Lombard Street.
3. Pittsburgh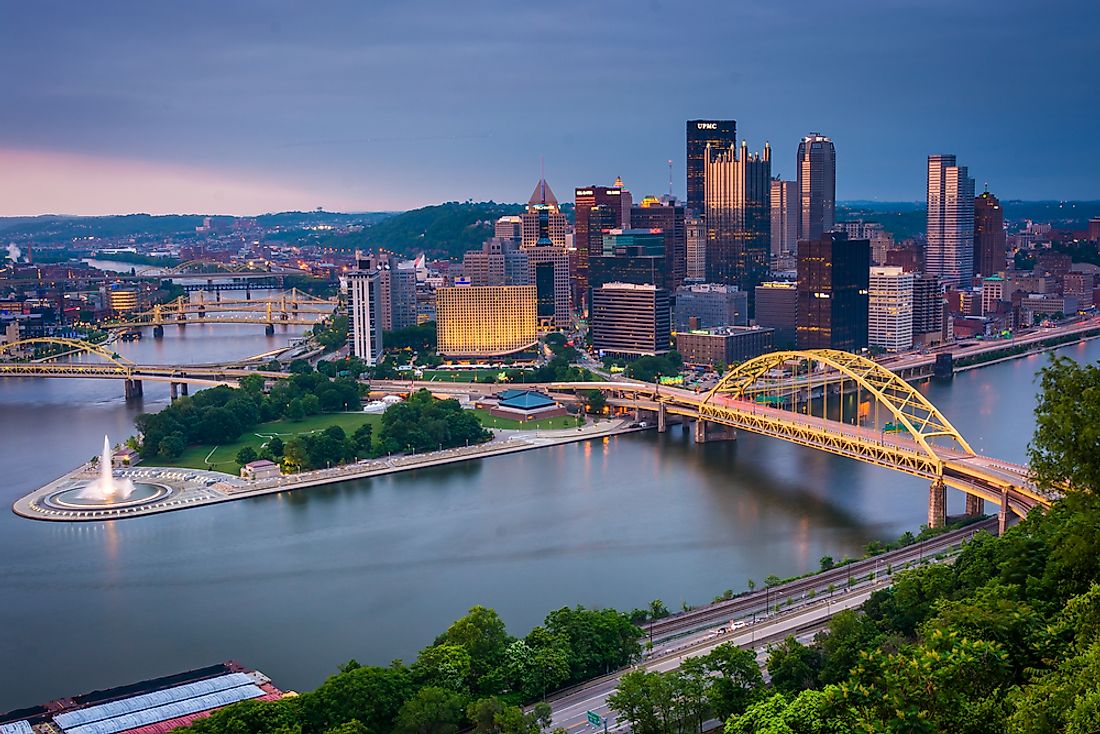 This city of Pittsburgh is located in Pennsylvania. It is nicknamed "Steel City" because it has more than three hundred businesses that deal in steel. Pittsburgh is also one of the greenest cities in the US owing to their hilly topography and good city planners. The city's inhabitants are very friendly, sometimes even offering to take a visitor to their destination. Pittsburgh also has talented artists and photographers. The city has a rich history exhibited by places like Fort Pitt Blockhouse, University of Pittsburgh and the Cathedral of Learning.
2. Victoria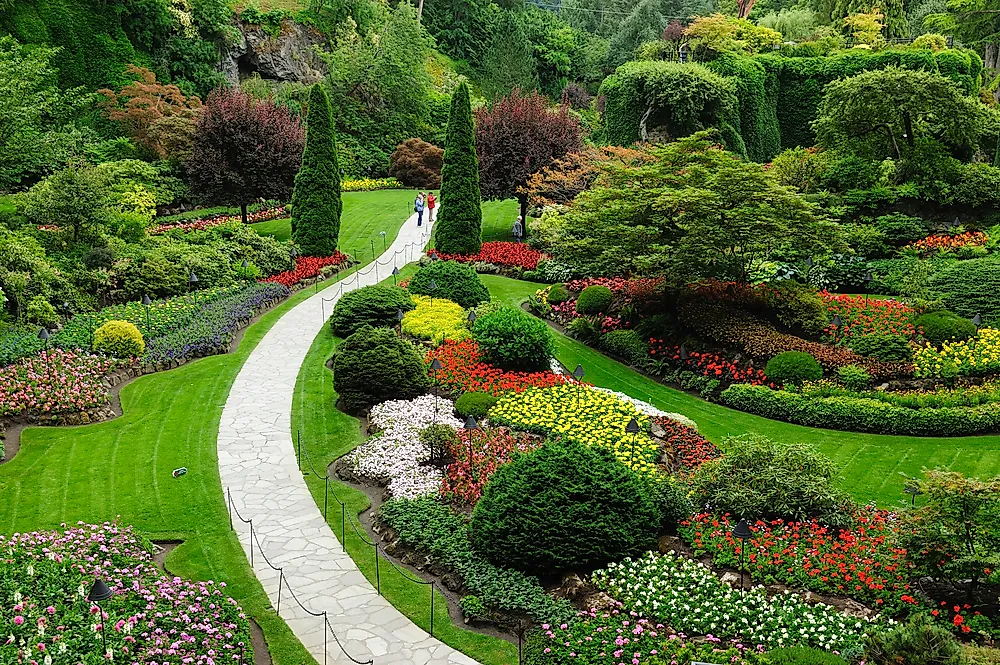 Victoria is a great tourism destination which hosts millions of both domestic and international visitors every year. It was once known as America's most British city. The city has innovative restaurants, brightly painted bohemian shops, and great pubs. A visit to the parks gives one the experience of seeing the koalas and kangaroos. In addition tourists can engage in the whale-watching outdoor activity. The adventure lovers may also enjoy bike riding in the city of Victoria.
1. St. John's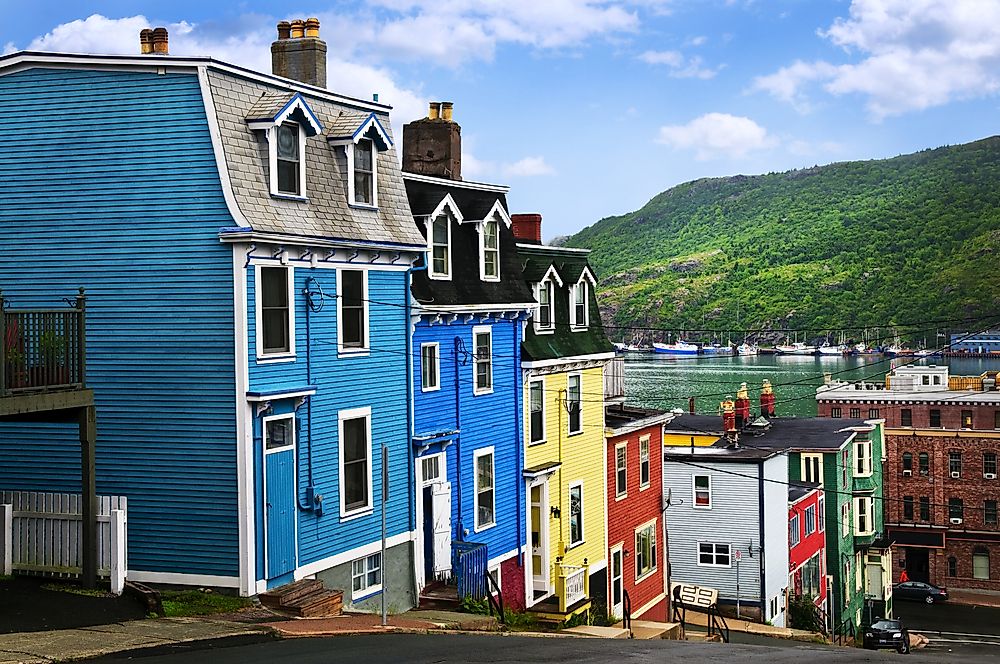 St. John's is one of the oldest cities in the US being over 500 years old. A visitor will be easily charmed by the brightly coloured row houses found in the city called Jelly Bean Row. There's also a beautiful bird sanctuary found a few minutes drive away from the city. The magnificent Victorian architecture is a wonderful sight to behold. St. John's is known to be a city of firsts and renowned for its art, song, poetry, and humour.