Largest Nature Parks In And Around Urban Areas In The United States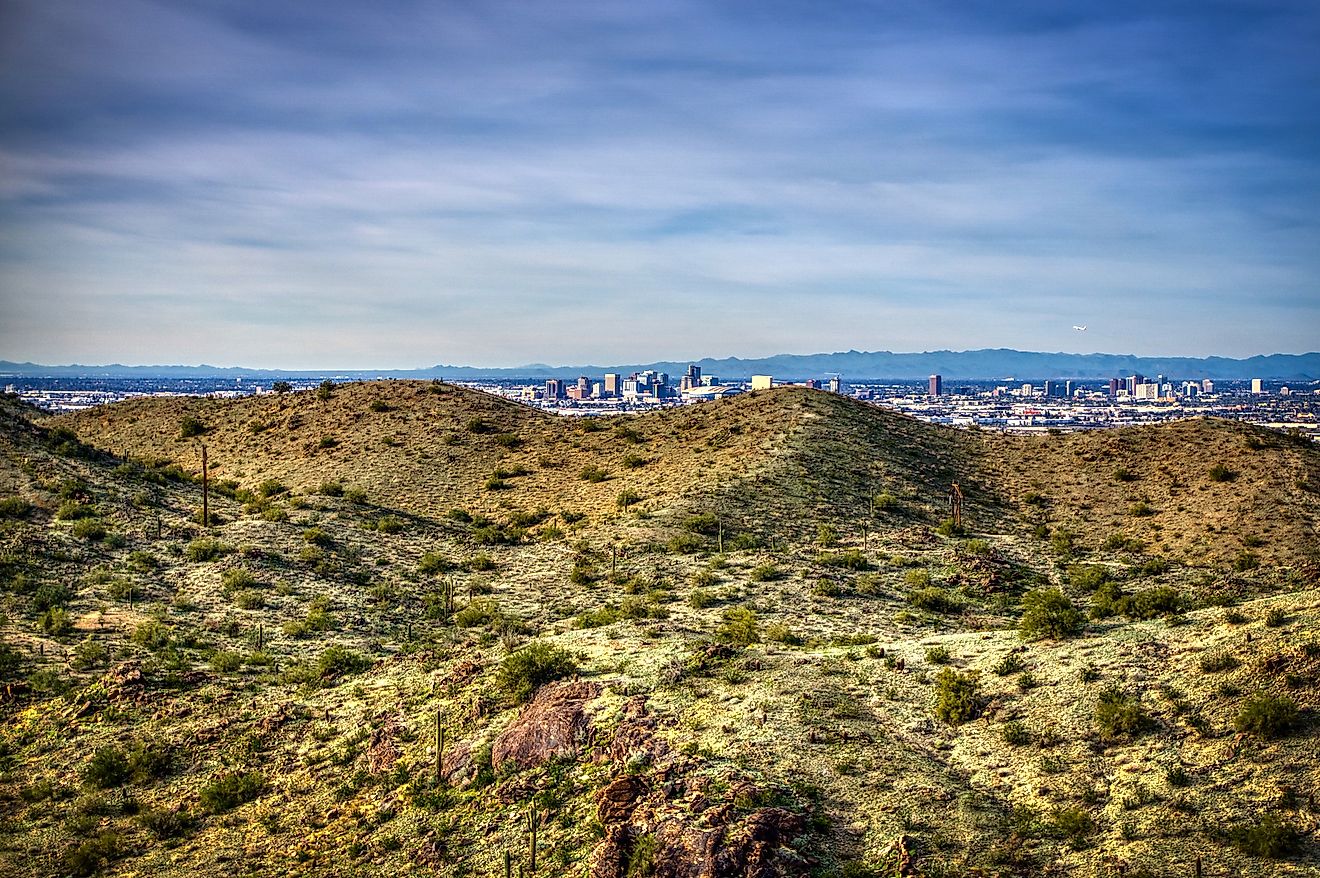 The largest city park in the US is the McDowell Sonoran Preserve in Scottsdale, Arizona. It covers an area of 30,500 acres of diverse geology and geography.
The McDowell Sonoran Preserve is visited approximately 750,000 times each year.
The second-largest city park in the US is the South Mountain Preserve in Phoenix. It spans 16,306 acres of space for hiking, mountain biking, or horseback riding.
The US is home to many vast parks that provide a refreshing respite from the stresses of daily life. Most of these are owned and managed by the municipality, state, county, regional agency, or the federal government.
Throughout the US they are called different names. Some are called a forest, others are called a preserve or a reserve. Some can be accessed from within the city, and others can be found just outside city limits. All of them are managed by park authorities that strive to conserve the beauty and heritage of the area and advocate for the responsible use of the natural resources in the vicinity. One of the most widely-known park authorities in the US is the National Park Service (NPS) that is part of the Federal Government.
These authorities employ dozens of people to supervise the parks since most of these cover a vast area. Some of the biggest even have a collection of amazing flora and fauna spread across thousands of acres. Here are ten of the biggest city parks in the US.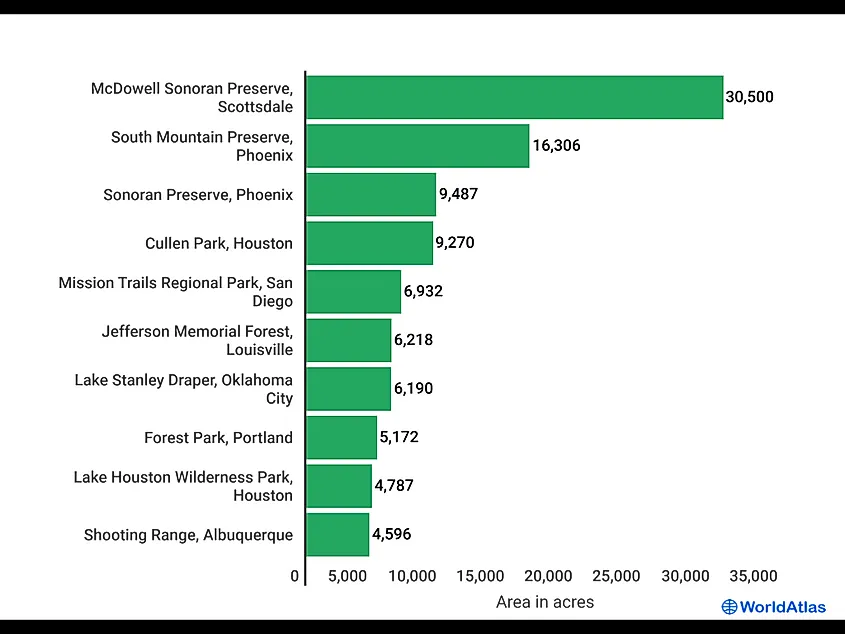 10. Shooting Range, Albuquerque - 4,596 Acres
Located west of Albuquerque, New Mexico, the park offers a safe place for shooting aficionados to enjoy shooting sports. The place has two public clubhouses, refreshment areas, and several ranges. These ranges are set amidst wide-open spaces with facilities specifically made for shooting. Here, people can practice handling and shooting firearms in a safe environment away from other people. It's a safer alternative to illegal firearm practice in other vacant areas.
9. Lake Houston Wilderness Park, Houston - 4,787 Acres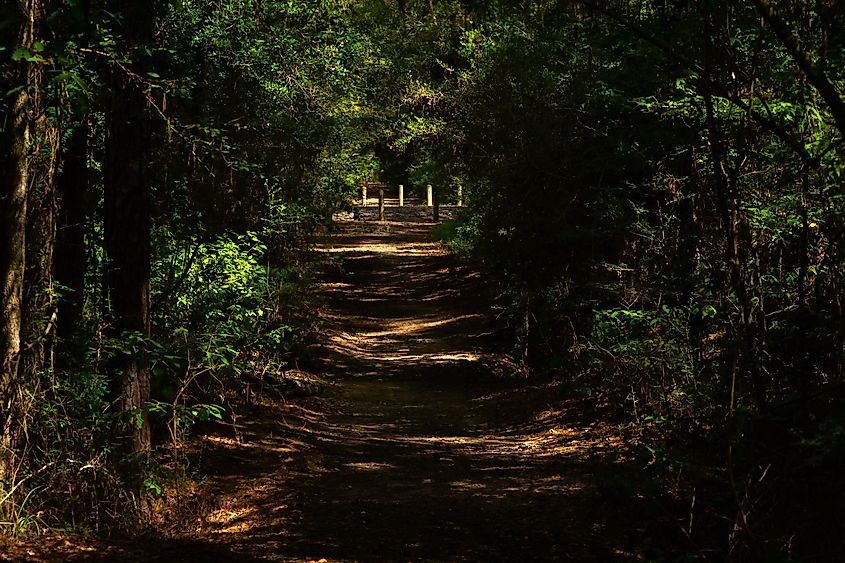 Lake Houston is located 30 minutes north of downtown Houston, Texas, and is the only park in the city of Houston's park system that allows overnight camping. The entire place is heavily wooded with some bodies of water and it is home to different species of animals. Park authorities encourage visitors to practice caution since the place is also home to numerous species of snakes.
People visit this place to get in touch with nature and enjoy cabin life, canoeing, and hiking.
8. Forest Park, Portland - 5,172 Acres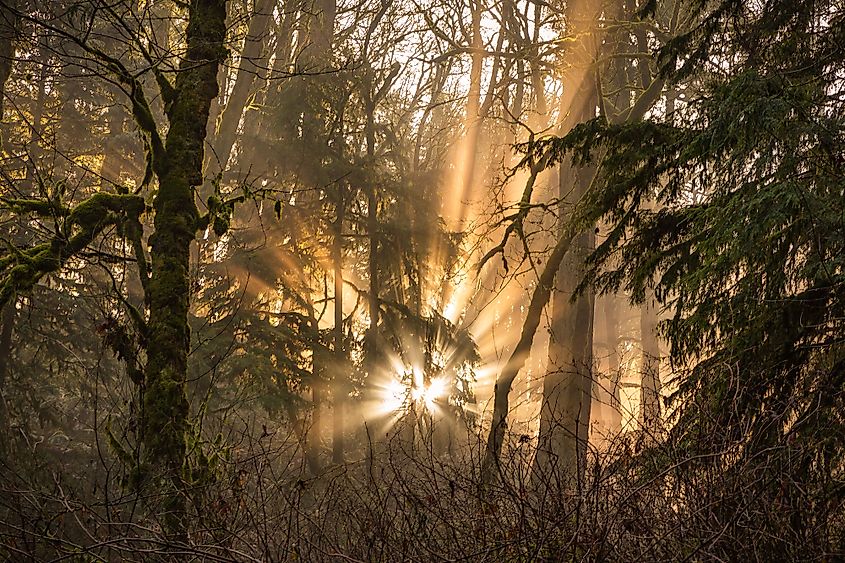 Portland, Oregon's Forest Park is a popular escape for runners, hikers, and equestrians. Located in the city's northwest corner, it is covered in lush woodlands that act as the city's air purifier. Visitors are given different options for 70 miles' worth (113 km) of trail routes that go through woodlands, ravines, and bodies of water including the park's largest stream, Balch Creek.
And since the park is home to hundreds of species of birds and more than 60 species of mammals, visitors also have the chance to meet wild animals along the way.  
7. Lake Stanley Draper, Oklahoma City - 6,190 Acres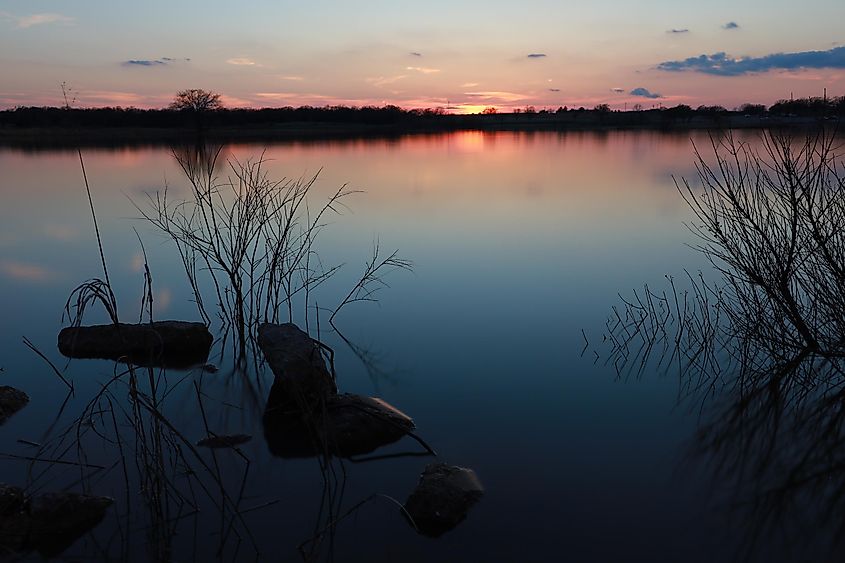 This beautiful reservoir located in Southeast Oklahoma City, Oklahoma is a popular place for camping, hiking, biking, fishing, sailing, and water skiing. It has many facilities that allow visitors to enjoy the water and the company of friends and family.
An extensive trail system traverses heavily wooded areas that are popular among cyclists and ATV dirt bike riders. Mountain bikers love the rugged terrains that offer an exhilarating escape through thick forests, curves, and slopes.
6. Jefferson Memorial Forest, Louisville - 6,218 Acres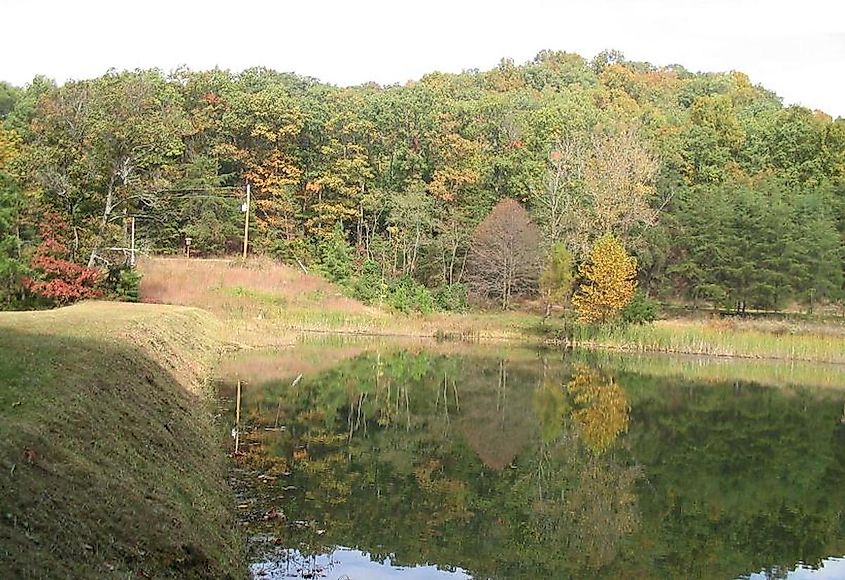 This gem, located 15 miles south of downtown Louisville, Kentucky, allows urban dwellers a quick escape without leaving the city. The entire area is covered with a thick woodland composed of hardwood trees. Some trails go through the thick forest and some small streams. There's a quaint fishing lake, a conference center, and recreational facilities.
Visitors can pick up trail maps at the Welcome Center to check their options or inquire about facilities they can use.
5. Mission Trails Regional Park, San Diego - 6,932 Acres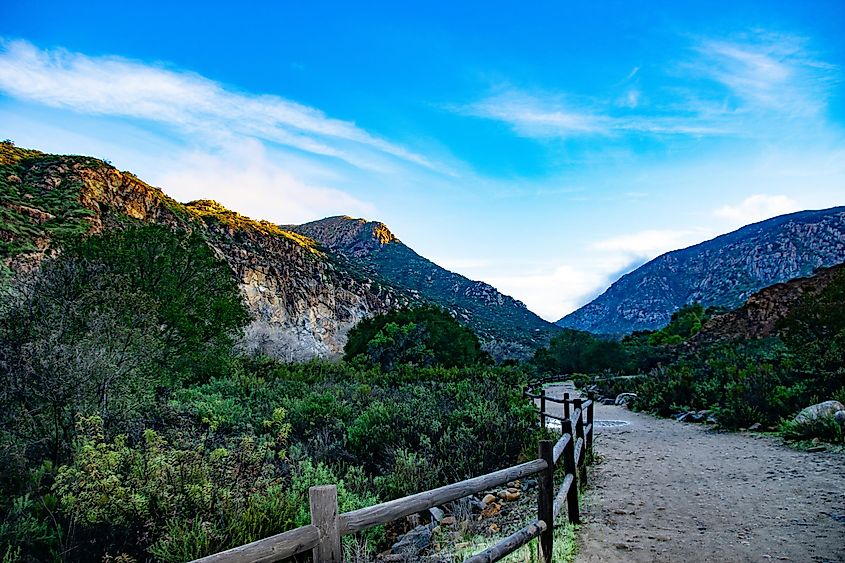 The vast area of the Mission Trail Regional Park in San Diego, California includes both natural and developed recreational areas. Grasslands afford a majestic view of the mountains, and around 60 miles (100 km) of trails offer a quick escape from city life.
Hikers are treated to beautiful views of streams, valleys, and mini waterfalls. Beautiful rock formations around the streams are popular pit stops for hikers who want to enjoy the sound of the flowing water.
4. Cullen Park, Houston - 9,270 Acres
The multi-purpose Cullen Park is located in the western regions of Houston, Texas. It is popular for its hiking trails, sporting arenas, and picnic areas with outdoor barbecue pits. In 2003 a splash pad was added to the amenities in the area. Wide-open spaces allow visitors the chance to play frisbee or fly kites.
But the best part about the park is its nature trails. There are paved walkways that go through the trees where visitors can see animals like deers, birds, even cougars!
3. Sonoran Preserve, Phoenix - 9,487 Acres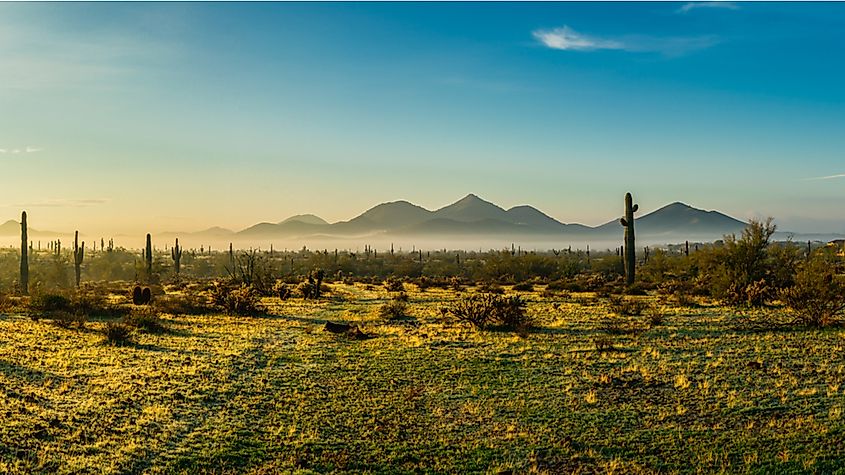 This little piece of wilderness amidst the city is located in North Phoenix, Arizona. It's popular among avid hikers with its various types of terrain. Some offer minimal elevation while others have large elevation changes over uneven footing.
Bikers also love the challenging trails with the steep curves and rugged paths that wrap around the side of the mountains. Hikers and cyclists are afforded a scenic view of the sprawling park below upon reaching the top.
2. South Mountain Preserve, Phoenix - 16,306 Acres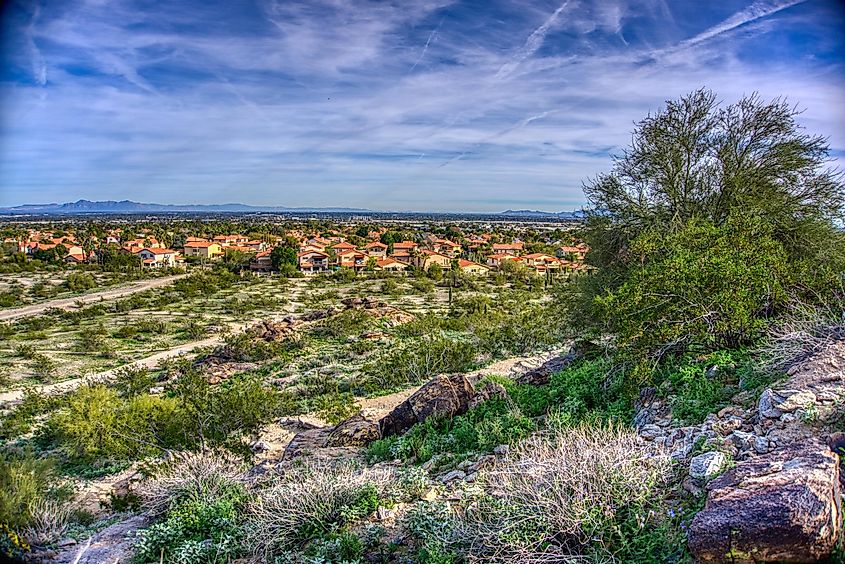 One of the largest municipal parks in the US, the South Mountain Preserve is located a few miles south of downtown Phoenix, Arizona. It has 58 miles (93 km) of trails for hiking, mountain biking, and horseback riding.
The park's highest point called Dobbins Lookout affords fantastic views of the city and the view is even more mesmerizing at night. Guided horseback tours are offered to visitors who want to trail through the desert scenery.
1. McDowell Sonoran Preserve, Scottsdale - 30,500 Acres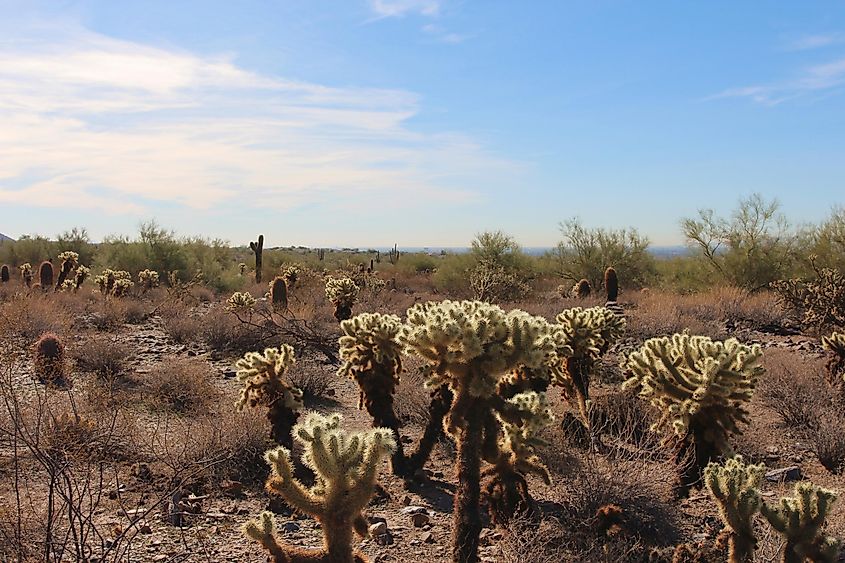 Visited approximately 750,000 times each year, the Mcdowell Sonoran Preserve in Scottsdale, Arizona is a permanently protected desert habitat. It's a hiker's dream with numerous trailheads that will take visitors to see beautiful boulders and rock formations as well as animals that call this place home.
The unspoiled mountain and desert land with diverse geography and interesting geology form the largest city park in the United States.