10 US States With Most Mass Shootings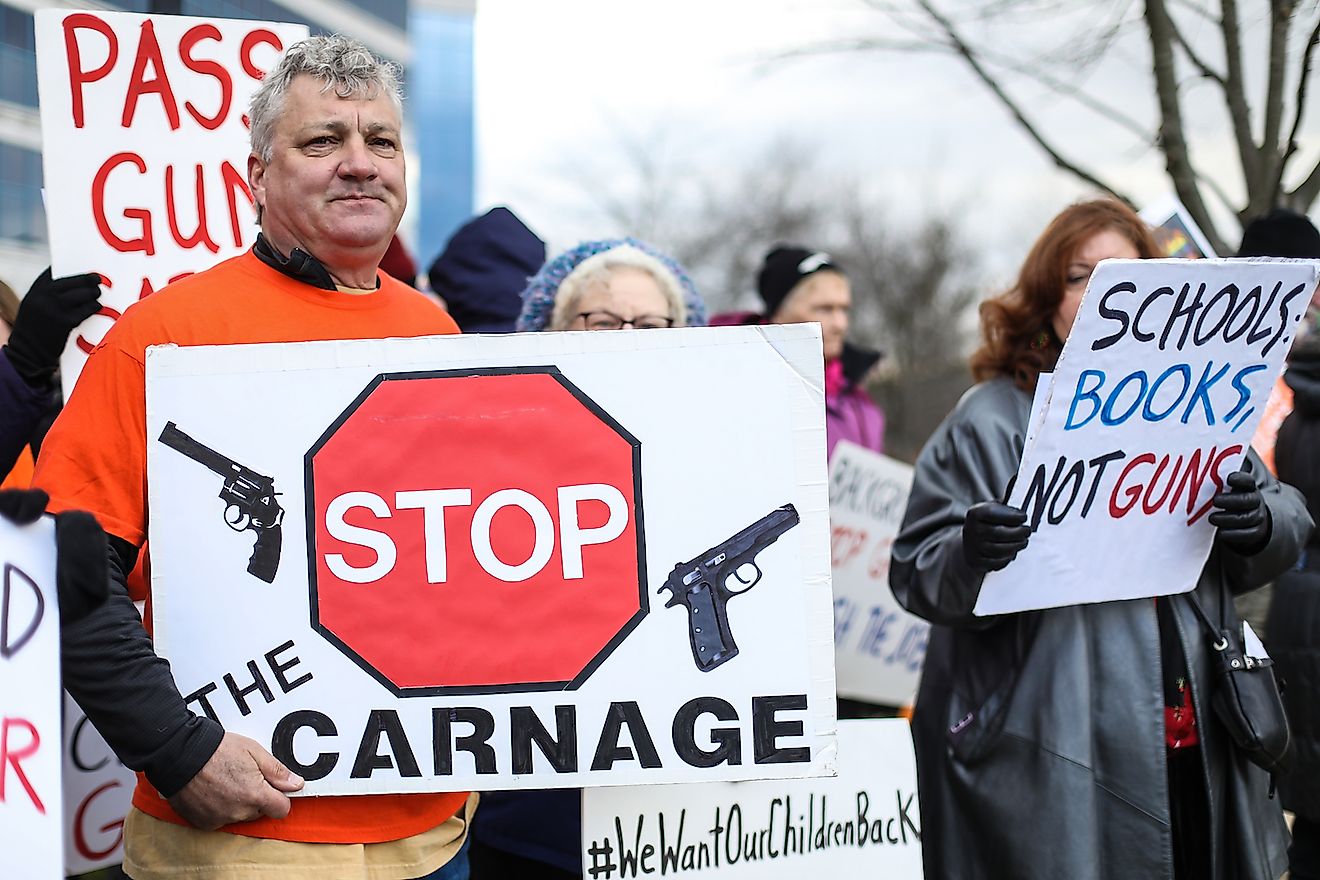 California has responded to its mass shootings by increasing gun control, which has contributed to cutting its death in half in the last 25 years.
Texas has loosened many of its gun laws in response to mass public shootings.
Florida was home to the deadliest act of violence against the LGBTQ+ community in the US when numerous people were killed at Pulse Nightclub in 2016.
The US has not had a military war on its soil since The Battle of Wounded Knee in 1890, which saw the US Calvary fight the Native American Sioux people in what is now South Dakota. In a way, however, the country is now waging a more dispersed war against a different formidable foe: mass shootings. Mass shootings have a relatively long modern history in the US. The first official mass murder taking place in 1949, committed by World War II veteran, Howard Unruh. Thirteen people were senselessly killed by Unruh on his "Walk of Death" in Philadelphia. 
In truth, according to the Washington Post, mass shootings actually account for a very small fraction of the annual gun deaths in the US, but their unpredictable nature makes them the cause of fear and unease. The FBI has defined a mass murderer as someone who kills four or more people in a single incident, (not including themself), typically in a single location". According to Rand.org however, the US government has never defined the term "mass shooting." In light of this, many writers use the FBI's criteria of four of more victims as a threshold marker.  
Using this definition, Everytown for Gun Safety, the largest gun violence prevention organization in the US, states that a majority of victims of mass shootings are sadly women and children who are caught in the conflict of domestic violence. Other mass shootings involve the general public and are somewhat random. Some mass shootings in the US have occurred in schools, more in stores, restaurants, and bars, others in offices and places of worship, and others still on military bases. Most victims in mass shootings committed in public spaces today are unnervingly people who simply happen to be in the vicinity of the shooter. Sometimes the victims are known to the shooter, and at other times they are not. 
Where are these acts of violence taking place? California, Florida, Texas, Washington, Colorado, Pennsylvania, Wisconsin, New York, Ohio, and Illinois are the ten states that had the most mass shootings between 1982 and February of 2020.
Here is a look at what is going on in the top three most violent states. 
1. California
This state has been home to the greatest amount of mass shootings in the US by state since 1982 with twenty occurring there in this time. Why California has had so many shootings is not entirely known. Part of it might have to do with the fact that this is the state with the highest population in the country. California also has the second highest number of registered guns in the US behind only Texas, according to the Bureau of Alcohol, Tobacco, Firearms and Explosives.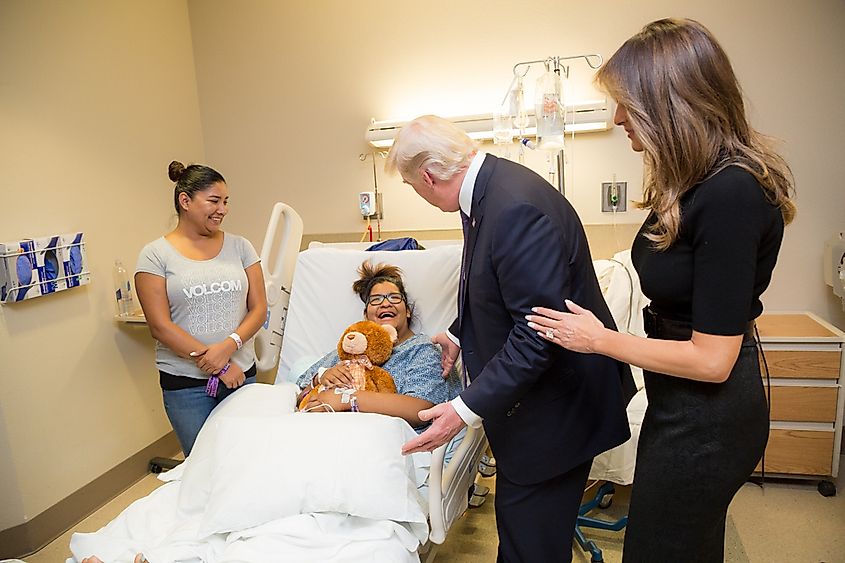 Its death rate from mass shootings, according to an article in the New York Times, is half that of Florida however, which has the second most mass shootings in the US. And when guns are ranked per capita in California, the state ranks very low, coming in 44th. So what is causing all the trouble? Perhaps it is too much time on the beach. 
It must be said that California is not entirely lax when it comes to gun control. This state has a law that allows police and family members to seek restraining orders to seize guns from people deemed to be troubled and at risk of committing violent acts. Expanded magazines for guns are outlawed, and background checks are required for people to buy ammunition. While it may not seem as though these measures are enacting change in the Golden State, it could be that many lives have been saved because of them. Perhaps more mass shootings would be on record if these laws had not been in place. How can we bring down the number of mass shootings today? That remains a mystery. 
2. Florida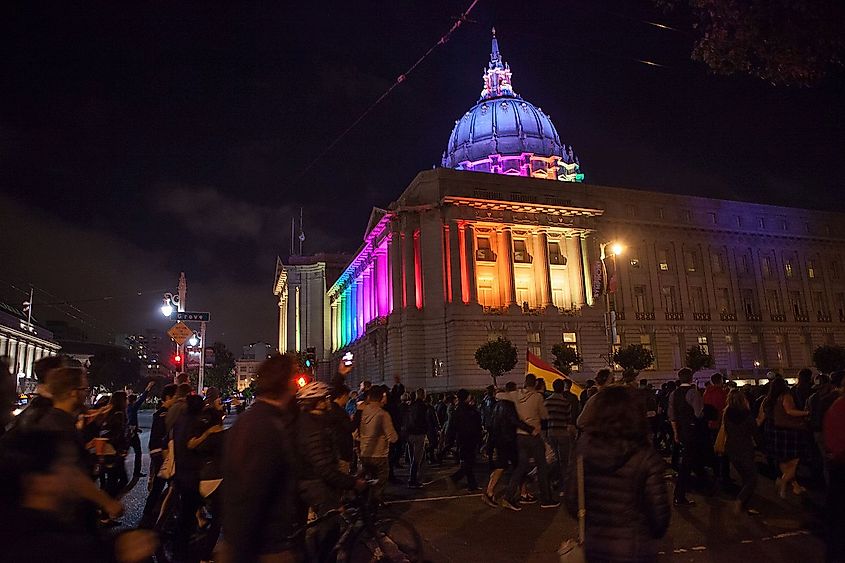 Since 1982, Florida has experienced twelve mass shootings within its state lines, according to Statista.com. Gun laws are not as tough in this state as they are in California, and assault rifles are not yet banned here. One of the deadliest mass shootings in this state occured at Pulse Nightclub in 2016 when 49 people were killed and 50 others injured. The gunman was shot dead by police, but the incident marks the deadliest act of violence against the LGBTQ+ community in the US. The club is now a memorial to those who died. 
3. Texas
Texas is the state with the most guns per capita in the US, and in light of this, it may not be surprising to see it on this list of states with the most mass shootings. Mass murders in this state have targeted people in church, at Walmart, and elsewhere. According to the Centers for Disease Control and Prevention (CDC), the gun murder rate in Texas has increased every year since 2014. 
The Need For Change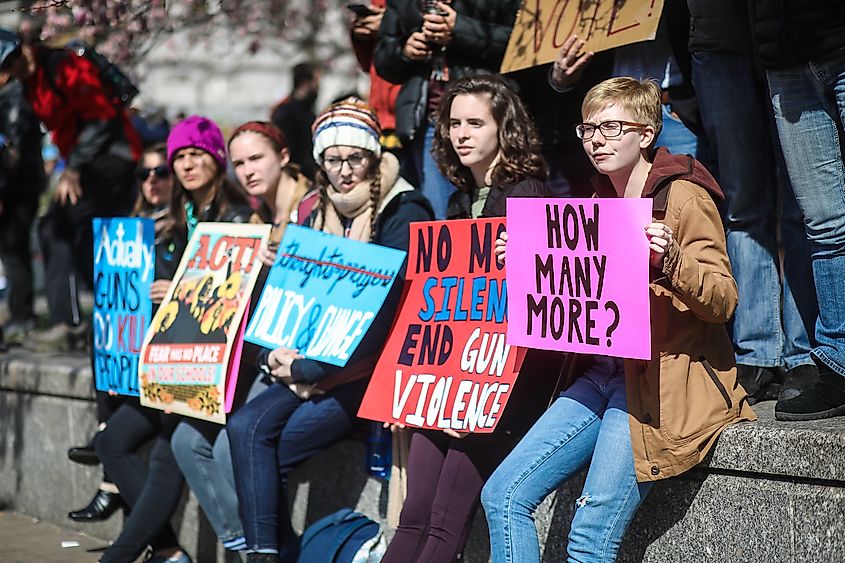 How can gun violence be curbed? California has responded to its mass shootings by restricting easy access to some guns and to ammunition. While mass shootings do still happen in this state, some say the gun control movement is working to reduce crime overall. Homicides, suicides, and gun death accidents are now down and California has cut its gun death rate in half in the last 25 years.  
Texas, on the other hand, has swung the other way. This state has further loosened its gun laws in the wake of mass shootings to allow school employees with gun licenses to keep ammunition in a locked vehicle in a school parking lot, and by putting more armed marshalls in schools. Texas has also now allowed guns in foster homes, and allows licensed gun owners to carry their arms into places of worship.
Will this lower or raise gun violence in Texas? Unfortunately, we will have to wait and see. Some say gun voilence is a matter of a lack of mental health support for the American public. It could be that icreased gun control coupled with more awareness about mental and emotional instability and support will be the answer. There is one positive note, however. Even though we see so much violence being reported through the media, experts such as Harvard University psychologist Steven Pinker say we are actually living in history's most peaceful time.  
10 US States With Most Mass Shootings
| Rank | US State | Total number of mass shootings between 1982 and February 2020 |
| --- | --- | --- |
| 1 | California | 20 |
| 2 | Florida | 12 |
| 3 | Texas | 11 |
| 4 | Washington | 7 |
| 5 | Colorado | 6 |
| 6 | Pennsylvania | 5 |
| 7 | Wisconsin | 5 |
| 8 | New York | 4 |
| 9 | Ohio | 4 |
| 10 | Illinois | 4 |