The Deadliest Mass Shootings In History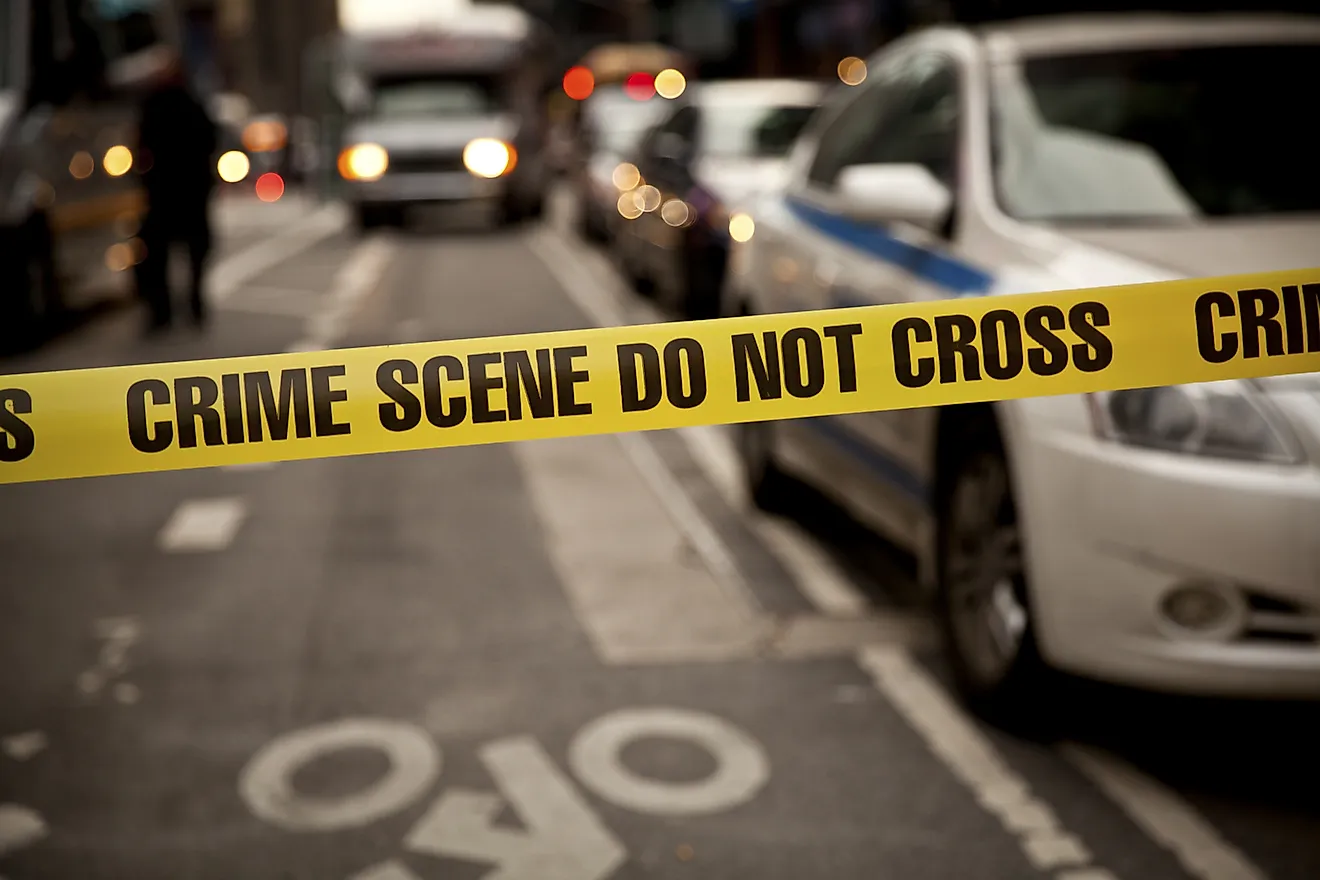 Does the US lead the world in mass shootings? The worst incidents have been in South Asia, Europe, and Africa.
This being said, the US has a gun homicide rate that is astoundingly over 25 times higher than in other countries with high incomes.
Sometimes, groups like the Taliban or ISIS are behind mass shootings, and at other times, people are seeking out twisted acts of individual revenge in horrific ways.
Life is fleeting and given your circumstances, you may enjoy your days but dread dying in a war, an accident, or un untimely event. In recent times, the fear of mass shootings has also gripped the hearts of many. This is for good reason. While still rare events, mass shootings typically come without any warning and are often led by shooters who can seemingly strike at random. By definition (which is still debated), a mass shooting is one that involves four or more people being shot to death at one location. It can also happen in several places that are close together. (This does not include gang killings, although these can be just as unforgiving). 
The US is known for being a hotbed for mass shootings, but some of the worst killings have actually taken place elsewhere in Africa, South Asia, and Europe. 
Garissa University College Attack, Kenya, 2015
The worst mass shooting in recent recorded history took place in Kenya on April 3, 2015. On this dire day, 148 people were killed in a terror attack committed in the name of the Somali Islamist group al-Shabab. The gruesome killing had four gunmen target students and staff who self-identified as Christians. Victims were asked on the spot whether they were Muslim or Christian. Depending on how they answered, they were killed in broad daylight or let go.
Why kill? The perpetrators said they were retaliating for acts of violence committed by Kenya's security forces in the country. 
Peshawar School Massacre, Pakistan, 2014
On December 16, 2014 scores of innocent students and staff at the Army Public School, which is run by the military in northwestern Pakistan, were attacked and killed. Seven armed assailants shot 141 people to death, mostly children. It was a horrific blood bath.
Why commit such an atrocity? This mass shooting was a heartless act done to get back at the Pakistani military for killing Taliban fighters in a prior attack in the Khyber area and North Waziristan.  Pakistan had previously been accused by many world leaders of not dissuading the Taliban from acting within its borders. Attacks such as this one bring to light the inner tensions that a country like Pakistan lives with, and how hard it can be to do the right thing.  
November 2015 Paris Attacks, France, 2015
ISIS claimed responsibility for this next horrendous event in France. Spanning two days from November 13 to 14, 2015, assailants shot and used explosives that killed 130 people in Paris, and wounded 494 others. People in restaurants, a concert hall, a sports stadium, and just on the sidewalk were the defenceless targets. The shooters attacked with assault rifles, and as suicide bombers. In the end, a three-month national state of emergency was declared in France and security laws were tightened.  These included giving authorities more ability to block websites that promote terrorism, to carry out searches without warrants, and to place suspicious people under house arrest.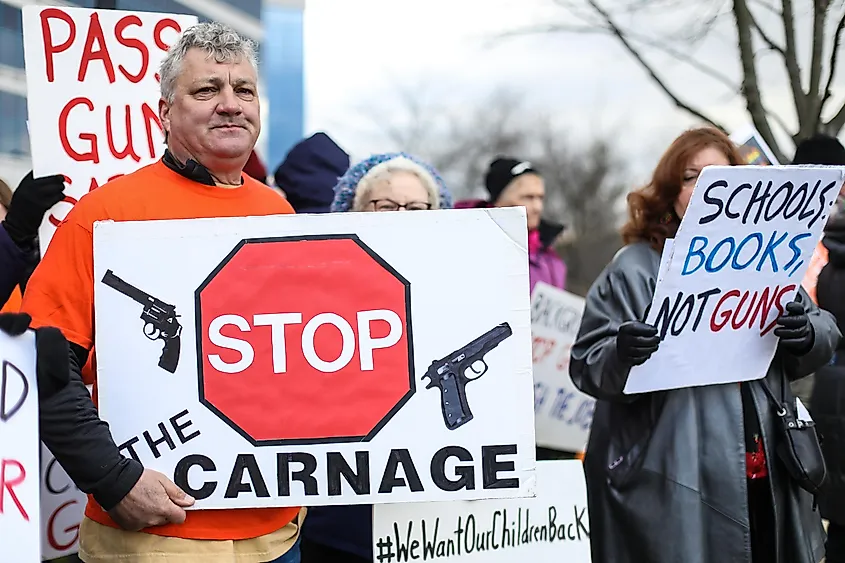 Mass Shootings in the US
Gun violence is also a major issue in the US. There is some debate on whether or not Americans lead the world in mass shootings, but some things are definitely clear. Americans own more guns per capita than people in any other country. People in the US also have a gun homicide rate that is astoundingly over 25 times higher than in other countries with high incomes. It is true that countries in Central and South America have a higher gun-homicide rate, but the US does lead the world in children dying from gunshots.
As analysts note, this is a disturbing trend. In 2019, the US had the highest number of mass killings ever recorded in a single year in the country, with 41 events and 211 people killed. Clearly, something needs to change. 
Mass shootings are a tragic part of modern life on our planet. As acts of violence, they result from various circumstances. Sometimes politics and war are the drivers, and in other times, twisted personal revenge is at play. Mental health issues and readily available guns come together to create a toxic combination that targets the innocent. Through stronger, more supportive communities that foster relationships over wealth and stricter gun laws, these atrocities may become a thing of the past. 
The Deadliest Mass Shootings In History
| Rank | Shooting | Location | Year | Casualties |
| --- | --- | --- | --- | --- |
| 1 | Garissa University College Attack | Garissa, Kenya | 2015 | 148 |
| 2 | Peshawar School Massacre | Peshawar, Pakistan | 2014 | 149 |
| 3 | November 2015 Paris Attacks | Paris, France | 2015 | 130 |
| 4 | 2011 Norway Attacks | Oslo, Norway | 2011 | 77 |
| 5 | Westgate Shopping Mall Attack | Nairobi, Kenya | 2013 | 67 |
| 6 | 2017 Las Vegas Shooting | Las Vegas, Nevada, USA | 2017 | 58 |
| 7 | South Korea Shooting of 1982 | Uiryeong County, South Korea | 1982 | 56 |
| 8 | New Zealand Mosque Shootings | Christchurch, New Zealand | 2019 | 51 |
| 9 | 2016 Orlando Nightclub Shooting | Orlando, Florida, USA | 2016 | 49 |
| 10 | Sousse Beach Mass Shooting | Sousse, Tunisia | 2015 | 38 |
| 11 | Port Arthur Masacre | Port Arthur, Tasmania, Australia | 1996 | 35 |
| 12 | Virginia Tech Shootings | Blacksburg, Virginia, USA | 2007 | 32 |
| 13 | Tian Mingjian Incident | Beijing, China | 1994 | 28 |
| 14 | Sandy Hook Massacre | Newtown, Connecticut, USA | 2012 | 27 |
| 15 | Sutherland Springs Church Shooting | Sutherland Springs, Texas, USA | 2017 | 26 |
| 16 | Kampala Wedding Massacre | Kampala, Uganda | 1994 | 26 |
| 17 | Luby's Shooting | Killen, Texas, USA | 1991 | 23 |
| 18 | El Paso Walmart Shooting | El Paso, Texas | 2019 | 22 |
| 19 | Nove Scotia Attacks | Nova Scotia, Canada | 2020 | 22 |
| 20 | San Ysidro McDonald's Massacre | San Ysidro, California, USA | 1984 | 21 |
| 21 | 2015 Bamako Hotel Attack | Bamako, Mali | 2015 | 20 |
| 22 | 2010 Chihuahua Shootings | Chihuahua, Mexico | 2010 | 19 |
| 23 | University of Texas Tower Shooting | Austin, Texas, USA | 1966 | 18 |
| 24 | Dunblane Massacre | Dunblane, Scotland, UK | 1996 | 17 |
| 25 | Erfurt School Massacre | Erfurt, Germany | 2002 | 17 |
| 26 | Stoneman Douglas High School Shooting | Parkland, Florida, USA | 2018 | 17 |
| 27 | Hungerford Massacre | Hungergord, Berkshire, UK | 1987 | 16 |
| 28 | Winneden School Shooting | Winnenden, Germany | 2009 | 16 |
| 29 | Columbine High School Massacre | Columbine, Colorado, USA | 1999 | 15 |
| 30 | Edmond Post Office Shooting | Edmond, Oklahoma, USA | 1986 | 15 |
| 31 | Toulon France Shooting | Toulon, France | 1995 | 15 |
| 32 | Zug Massacre | Zug, Switzerland | 2001 | 14 |
| 33 | Luxiol Massacre | Luxiol, France | 1989 | 14 |
| 34 | 2015 San Bernandino Attack | San Bernardino, California, USA | 2,015 | 14 |
| 35 | École Polytechnique massacre | Montreal, Quebec, Canada | 1,989 | 14 |
| 36 | Pashupatinath Temple Shooting | Mandsaur, India | 1983 | 14 |
| 37 | Aramoana Massacre | Aramoana, New Zealand | 1990 | 13 |
| 38 | Fort Hood Shooting | Fort Hood, Texas, USA | 2009 | 13 |
| 39 | Binghamton Shootings | Binghamton, New York, USA | 2009 | 13 |
| 40 | Baku Shooting | Baku, Azerbaijan | 2009 | 13 |
| 41 | Velika Ivanča Shooting | Velika Ivanča, Serbia | 2013 | 13 |
| 42 | Kamwenge Trading Centre Shooting | Kamwenge, Uganda | 1994 | 13 |
| 43 | Aurora Shooting | Aurora, Colorado, USA | 2012 | 12 |
| 44 | 1999 Atlanta Shooting | Atlanta, Georgia, USA | 1999 | 12 |
| 45 | Rio de Janeiro School Shooting | Rio de Janeiro, Brazil | 2011 | 12 |
| 46 | Campinas Massacre | Campinas, Brazil | 2016 | 12 |
| 47 | Cumbria Shootings | Cumbria, England, UK | 2010 | 12 |
| 48 | Charlie Hebdo Shooting | Paris, France | 2015 | 12 |
| 49 | 2011 Rio de Janeiro School Shooting | Rio de Janeiro, Brazil | 2011 | 12 |
| 50 | Virginia Beach Shooting | Virginia Beach, Virginia, USA | 2019 | 12 |
| 51 | Washington Navy Yard Shooting | Washington, D.C., USA | 2013 | 11 |