Along with the typical challenges facing pilots like weather, air traffic, and security issues, landing on certain runways around the world possess an elevated risk. From short runways to questionable urban planning, we put together a list of airports with the most terrifying and dangerous runways where the travel adventure begins upon landing. 
Princess Juliana International Airport, Sint Maarten
Princess Juliana International Airport is a risky endeavor not only for passengers aboard the plane but for beachgoers on holiday at Mano Beach. The runway is located on the Dutch side of the island and the only thing stopping a plane from diving into the ocean is a narrow beach and a rickety fence. Pilots must maneuver a low altitude landing over Mano Beach where beachgoers can experience a dangerous – yet pretty cool – photo op of the planes overhead. 
Madiera Airport, Portugal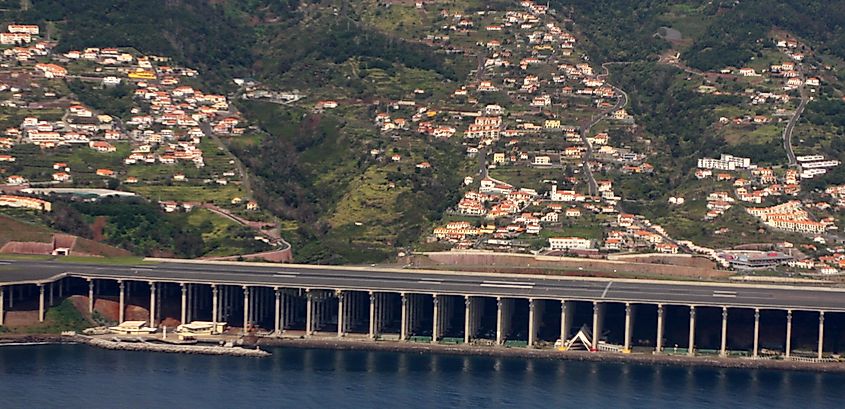 Visitors hoping for a relaxing get-away to the popular Portuguese archipelago region of Madera will start their trip with an exhilarating landing at what's considered the 3rd most dangerous runway in Europe. While pilots must undergo specified training to land at Madera Airport, even the most skilled pilots find its short runway surrounded by mountains and ocean to be a challenge. Additions were made in recent years to expand the runway over the ocean. The extended runway sits elevated on a platform held up by 180 columns. While they were successful in making the runway longer, the addition created new challenges with high winds, often causing a bumpy landing. 
Tenzing-Hillary Airport, Nepal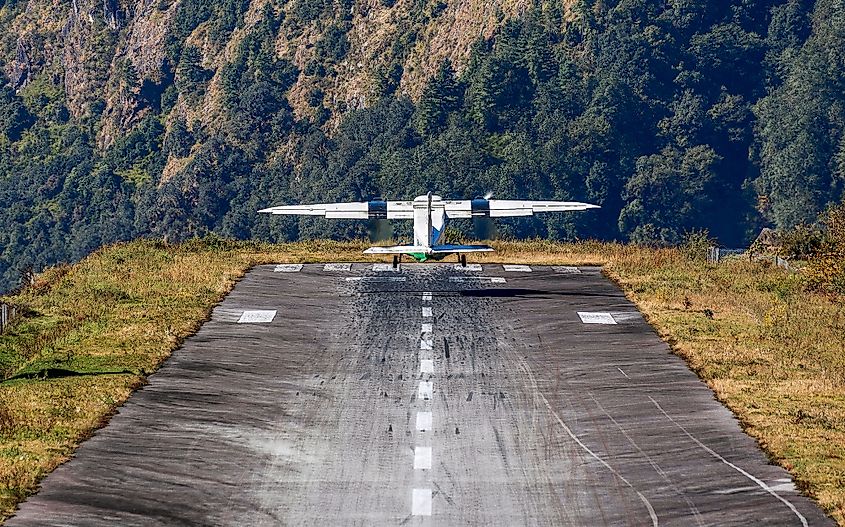 For thrill-seekers heading to Nepal with plans to climb Mount Everest, the excitement begins on the flight into Lukla's local airport. With a short runway and a steep incline coupled with rapidly changing weather patterns, it's no wonder Tenzing-Hillary Airport has been ranked the History Channel's Most Extreme Airport for the past 20 years. Travelers can rest assured only top-notch pilots, experienced in challenging runway conditions, are approved to fly into Lukla. 
Gisborne Airport, New Zealand
Along with the usual dangers associated with air travel, passengers flying into New Zealand's Gisborne Airport have the unusual risk of colliding with a passing train. Gisborne is one of the few airports in the world where a railway line intersects with its main runway. Air traffic controllers at Gisborne keep busy by signaling the trains to proceed after planes have taken off or landed. Surprisingly, planes and trains at Gisborne have been safely transporting travelers at this New Zealand airport accident-free since the runway was built on the existing train tracks in 1966. 
Barra Airport, Scotland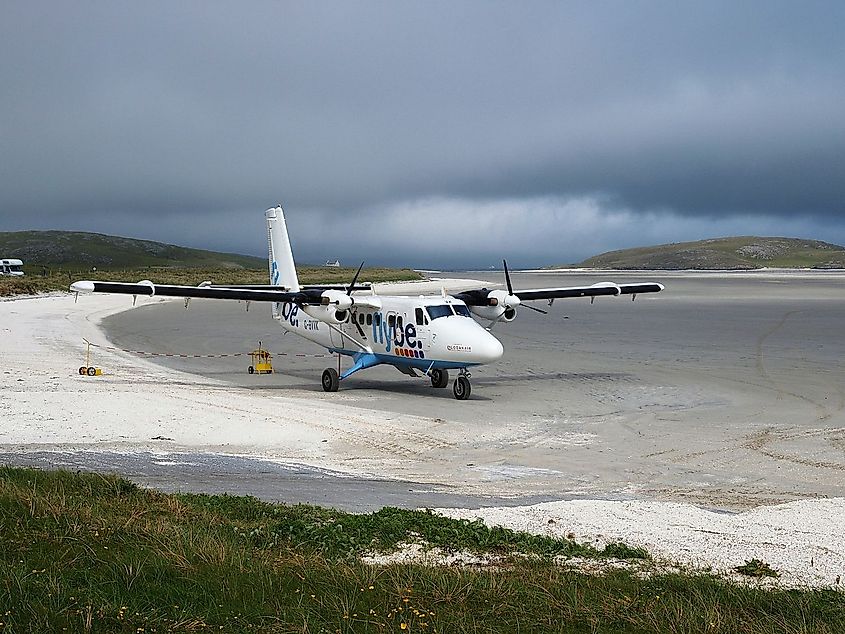 Barra Airport is located on a remote island in the Scottish Highlands. The airport transports passengers to and from Glasgow twice a day – contingent on the tides of Traigh Mhor Bay. Since the runway sits directly on the beach, pilots can only land when the tide is out. During high tide, all three runways are completely submerged underwater. 
Tioman Airport, Malaysia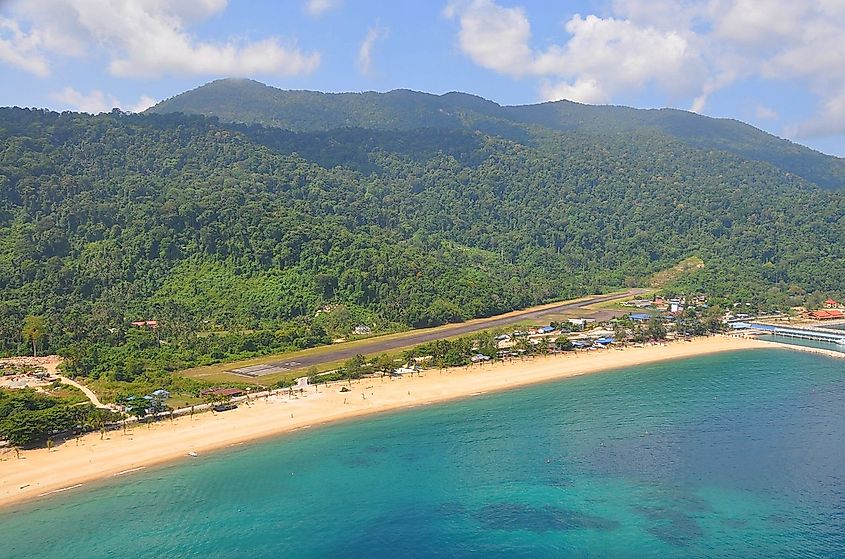 Pilots navigating a landing at Tioman Airport face a list of obstacles challenging even the most experienced aviation experts. The landing involves clearing several mountain ridges and making a sharp turn before attempting a landing on a runway running alongside the beach. Adding to the adventure, Tioman is a one-way runway for all arriving and departing planes due to its difficult terrain. 
Courchevel Altiport, France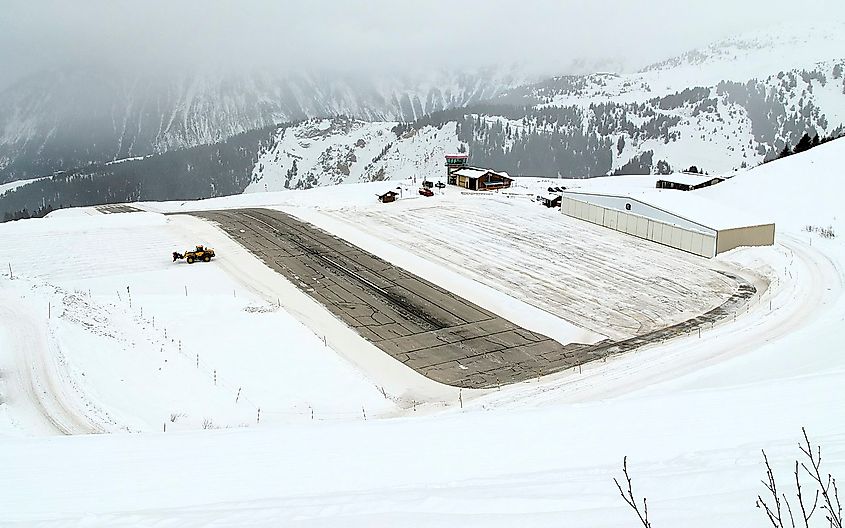 Skiers heading on a ski holiday to Courchevel, a popular ski resort in the French Alps, will first endure a hair-raising plane ride into Courchevel Altiport. The challenges of ice and snow are coupled with a short runway and significant incline. The runway lacks proper lighting, making landing in fog or low-level cloud cover nearly impossible. To add to the struggle, pilots need to navigate the mountainous terrain without the ability to circle a landing meaning there's only one shot at getting the landing right. 
Qamdo Bamda Airport
Qamdo Bamda Airport is located in eastern Tibet and is close to well-known area attractions like Ranwu Lake and Karuo Relics. It once held the title of the world's highest airport until being surpassed by Daocheng Yading Airport. Qamdo Bamda Airport is the longest publicly used, paved runway in the world, but the climate makes it a challenge for pilots. With the thin air at such a high altitude, the plane's engines struggle to generate the required thrust for takeoffs.
Gibraltar International Airport, British Territory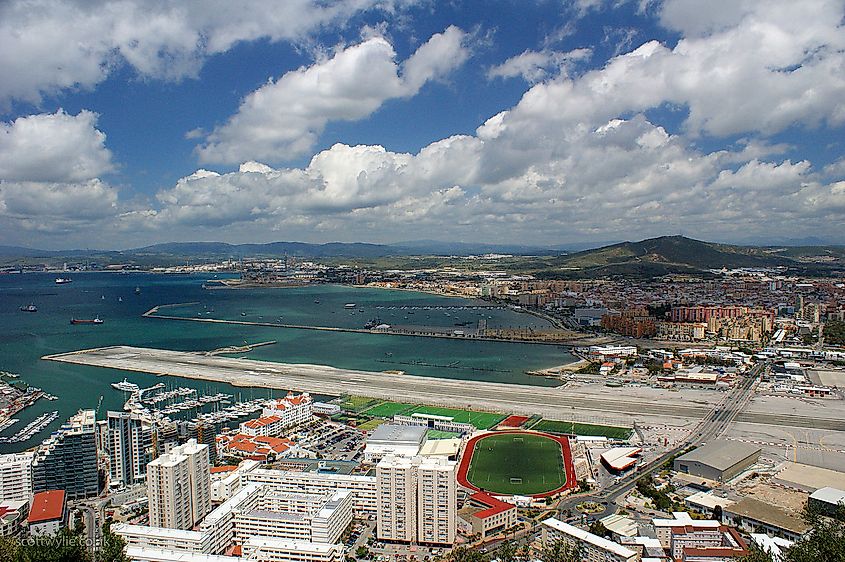 Unlike most of the dangerous runways of the world, Gibraltar International Airport has the luxury of a lengthy runway. But don't assume it doesn't have its own share of obstacles. Along with the challenges of high winds, pilots need to land on a runway that intersects with the area's main highway. Luckily, planes have the right of way, forcing traffic to come to a complete stop to allow planes to land or take off. 
Juancho E. Yrausquin Airport, Saba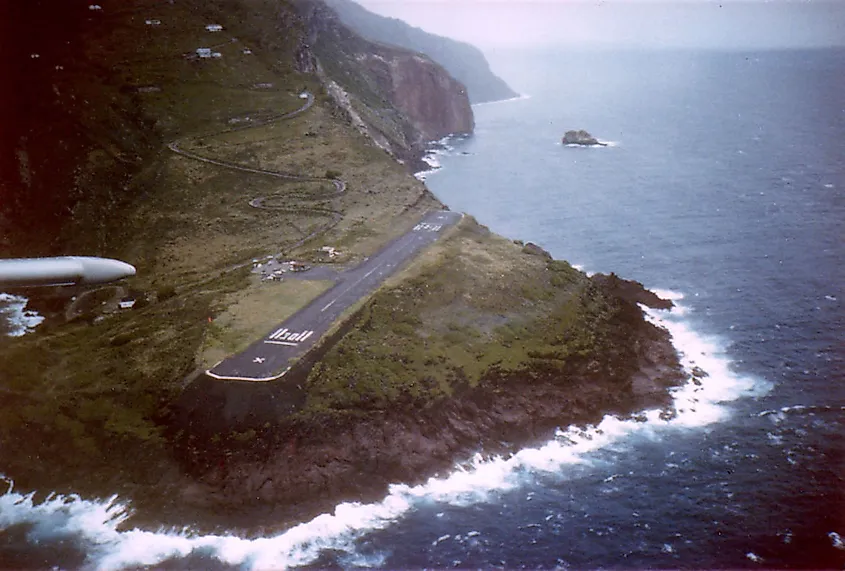 Saba is not only famous for its thrilling scuba adventures and majestic scenery but for its menacing runway. With a 1,300-foot long landing strip, Saba Airport is the shortest commercial runway in the world. Located a 15-minute flight from St. Maarten, only the most experienced pilots can navigate through the rocky cliffs before coming to a complete stop in time to avoid plunging into the choppy waters of the Caribbean.