10 Modern Countries Where Child Marriage Still Occurs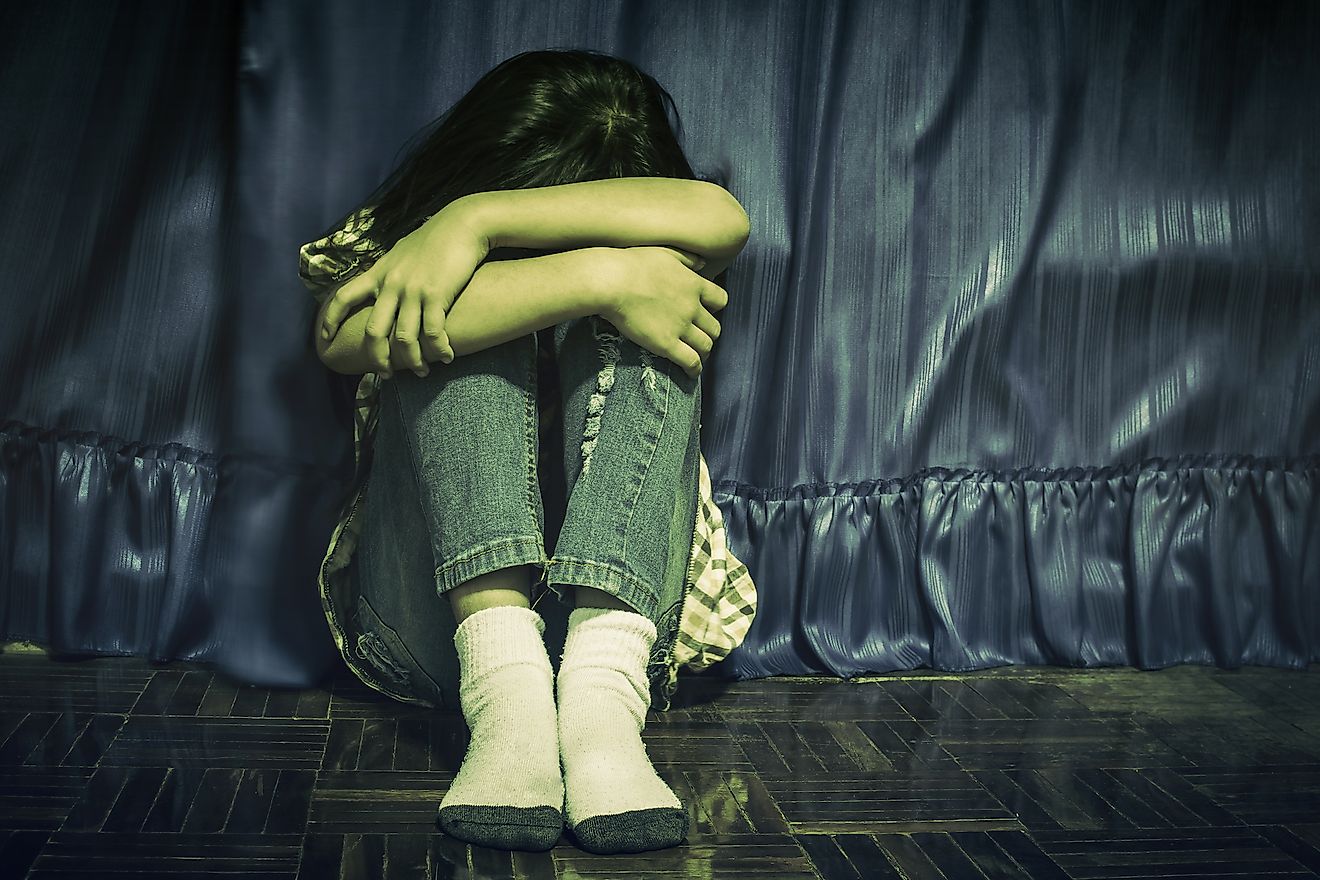 Child marriages affect both girls and boys; however, it is more common among young girls.
1 in every 3 women who were married before the age of 18 entered into the union before their eighteenth birthday.
Ukuthwala, the practice of abducting women and forcing them into a union, is still happening in some parts of South Africa.
Child marriage is the informal or formal, union, or marriage between a minor (youth or child under a particular age, normally 18 years) and an adult. Child marriages violate the children's rights, and they have a long term and widespread adverse consequences on the child. The legal marriageable age in several countries is less than 18, particularly for girls. In some jurisdictions where the marriageable age is above 18 years, cultural customs can be prioritized over legislative law. Several jurisdictions can allow child marriage with parental-permission or in special situations like teenage pregnancy.
Over 700 million women on the planet got married before age 18. In countries like Niger, over 77% of the women between 20 and 49 years old got married before their eighteenth birthday, while only 5% of the men in that age group were in a union before age 18.  In nations like Nigeria and Mauritania, over 50% of the girls aged between 15 and 19 years old are married to husbands who are about 10 years older than them. Even in nations where child marriage is not common, girls are more affected than boys. Child marriage was quite popular throughout history, and up to now, it is still occurring, particularly in developing nations like parts of Oceania, Asia, Latin America, and Africa.
10 Modern Nations Where Child Marriages Occur
The United States
Historically, underage marriage was culturally accepted in the country, but today it is considered to be child abuse. Even though several international agencies consider it to be a human-rights violation, underage marriage still exists in the United States. The legal marriage age in the U.S. is usually established by each territory, state, and a federal district. According to a report by Tahirih-Justice-Center, there are 13 American states with no legal minimum marriage age. Over 200,000 teenagers were legally-married in the country between 2000 and 2015. A considerable percentage of the underage marriages involved an adult between 18 to 20 years and an underaged individual. A considerable portion of the married minors in the U.S. were girls. In several American states, married minors cannot go to shelters to escape abuse, leave their spouses or legally divorce them
United Kingdom
The marriageable age in the U.K. is 18 years or 16 years with the guardian's or parent's consent. In Scotland, however, parental approval is not mandatory for over 16 years old individuals. Andorra and Scotland are the only European jurisdiction where 16 years old teenagers have a right to marry. Underage Muslim girls are smuggled into the U.K. to be married by older Muslim men. Underage cohabitation is observed in the U.K., and according to a study conducted in 2005, more than 8.9% of girls between the age of 15 and 19 admitted to having been in a cohabitation-relationship. 4.1% of the girls in this age group were also in this type of relationship.
Russia
Even though the common marriageable age in Russia that was established by Family-Code-of-Russia is 18years old, underage marriage still occurs in the country. Underage marriage between age 16 and 18 years is allowed in Russia by the local municipality-authority's permissions and only with a great reason. Marriage before the sixteenth birthday can only be permitted by the Subject of the Federations law in special circumstances. The minimum marriageable age in the special circumstance in 2016 had been established at 15 years (in Ryazan Oblast and Murmansk Oblast) or 14 years (in Novgorod, Moscow, Kaluga, and Tambov Oblasts, among others).
Belgium
In Belgium, under 18-years-old teenagers can get married with judicial permission. An individual below the age of 18 can also get married with their parent's permission, although there must be a serious reason. The Washington Post reported that 24 child brides arrived in Belgium from 2015 to 2016. The report also added that the police registered about 56 complaints about force-marriage from 2010 to 2013. Underage marriage is in specific geographic and ethnic pockets in Belgium, including the Romas and Afghans.
Canada
The minimum marriageable age in Canada has been 16 years old since 2015. The marriageable age of the majority of the Canadian provinces is either 18 or 19 years; therefore, underage marriage has additional restrictions, including court and parental consent. The Canadian constitution states that anyone who aids, participates, or celebrates in a marriage ceremony knowing that one of the married people is under 16 years is liable to jail-term not exceeding 5 years.
Brazil
In Brazil, underage marriage or cohabitation is an under-looked, but common problem in the country. Many girls look for older husbands to escape various problems at home, including poverty, sexual abuse, and other forms of violence. The Brazilian law allows individuals to get married at 16years with their parent's consent; however, some are married at an even younger age in case of teenage pregnancy. Brazil has one of the highest numbers of Teenagers married or living-with-partners at age 15 on the planet. According to the government census, more than 877,000 wives between 20 and 24 years old were married before their fifteenth birthday by 2010.
Indonesia
Even though child marriage is illegal In Indonesia, there are several unregistered unions between older men and young girls in rural areas. One of the cases that caused public protest was one of a rich Muslim cleric who got married to a 12 years old minor. The Muslim cleric was prosecuted and sentenced for 4 years in prison. In order to rescue child marriages, the government plans to increase the marriageable age to 19 years by 2022. Previously, the marriageable age for young girls was 16 years in the country, under the 1974 marriage law.
Turkey   
Even though it is illegal, underage marriages are quite prevalent in Turkey, especially among less-educated individuals. The minimum marriageable age in Turkey is 17 years, but 16 years old girls can get married under exceptional circumstances. Over 33.3% of all marriages are underage marriages in Turkey, and a third of the women get married before their eighteenth birthday. Over 504,957 children aged between 16 and 17 years got married in Turkey from 2002 to 2014. Out of the 134,629 underage children married from 2000 to 2013, 129,000 were girls. Over 20,000 Turkish families filed requests to have their under 16-year-old girls married in 2012.
Georgia
Georgia is a traditional European nation where underage marriages are still quite common. The number of underage marriages in the country is unknown since most families tend to delay marriage registration for several years. According to the UN Population Fund, about 17% of the young girls in this country are married before their eighteenth birthday. These weddings are held in rural churches and mosques, and the couple is considered married religiously and culturally.
South Africa
Even though the legal marriageable age in South Africa without the parent's consent is 18 years old, underage marriage is quite common in the country. The Center for Child-Law in South Africa reported in 2018 that over 91,000 teenagers of school-going-age are married. In South Africa, there is an old cultural practice referred to as ukuthwala, happening to date. Ukuthwala is the practice of men abducting young girls and marrying them by force, with or without their parent's consent. Ukuthwala occurs in the rural parts of the country, particularly in KwaZulu-Natal and the Eastern Cape.