Map of Irish Sea - Irish Sea Map Loaction, World Seas
Irish Sea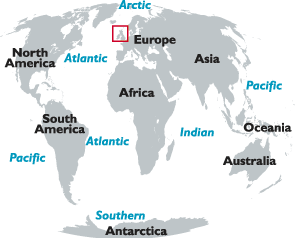 Beginning on the edges of St. George's Channel and the North Channel, the Irish Sea separates the island of Ireland and the island of Great Britain, a part of the UK.
It's connected to the Atlantic Ocean through St. George's Channel and the Celtic Sea, and by the North Channel between Northern Ireland and Scotland.
There is no tunnel or bridge connecting Ireland and the United Kingdom (UK), so most goods shipped between the two countries cross the Irish Sea by commercial boats, ferries or large container ships.
An estimated 4 million passengers cross the Irish Sea by ferry each year, many with cars. For tourists, it's an easy link between the two countries.
This page was last updated on September 3, 2020.