1 | 2
Description (Page 1)
More than 100,000 years ago, on the ancient land we now call Zambia, mankind's ancestors (the beginnings of the human race) lived. Economic and cultural activity flourished in this resource rich environment for centuries prior to the
European
exploitation.
Although most of the villages were self-sufficient, long distance trading began to develop during the 11th and 12th centuries, and ultimately larger political units and more complex social structures resulted.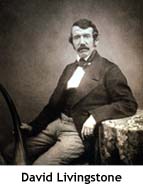 Due to its inland location, Zambia did not have direct contact with non-
Africans
until its recent history. The
Portuguese
were the first recorded
European
visitors, with Manuel Caetano Pereira arriving in 1796 hoping to establish a trade route between the territories of
Mozambique
and
Angola
.
In 1851 David Livingstone became the first
Briton
to step foot on Zambian soil as he explored the upper Zambezi River.
In the late 1800's, the country of Zambia was divided into two entities: North-Western Rhodesia, of which was controlled by the British South Africa Company, and North-Eastern Rhodesia.
In 1911, the two units were merged and formed Northern Rhodesia, and in 1923, the
British
government took control.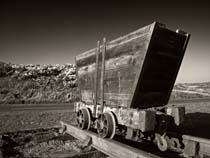 The discovery of enormous copper deposits in 1928 saw an onslaught of immigration from
Europeans
, and the country quickly became the world's 4th largest producer of copper.
After many years of struggle with the
British
, independence was achieved in 1964, and the name was officially changed to Zambia.
Zambia faced many challenges during their early years as a new nation, as there were few citizens capable of running the government, and its economy relied heavily on foreign expertise.
By the mid-1970's, the price of copper had declined worldwide and Zambia's economy was devastated.
Description continued...