Saskatchewan Flag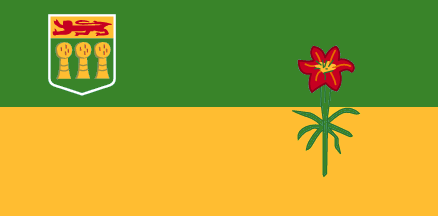 DESCRIPTION
The flag of Saskatchewan was officially adopted in 1969.
It combines the provincial shield with the western red lily, the floral emblem of the province. The green is representative of the forests in northern Saskatchewan, and the yellow represents the grain field of the south.
All Province and Territory Flags here!
Map of Saskatchewan here!

Buy this flag, or any Canadian flag here

Provinces & Territories Of Canada