Scotland Flag and Description
Scotland Flag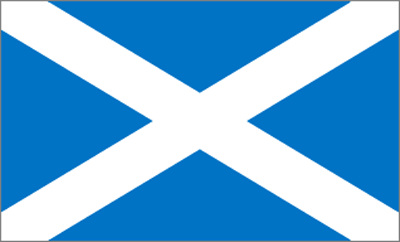 Buy this flag,
or any country flag
here
DESCRIPTION
First hoisted in 1512, the flag is the historic Cross of St. Andrew. When combined with the flags of England and the Patron Saint of Ireland, they collectively form the UK flag.
all Country Flags here!
Map of Scotland here!

This page was last updated on June 16, 2020.