Dominica Flag and Description
Dominica Flag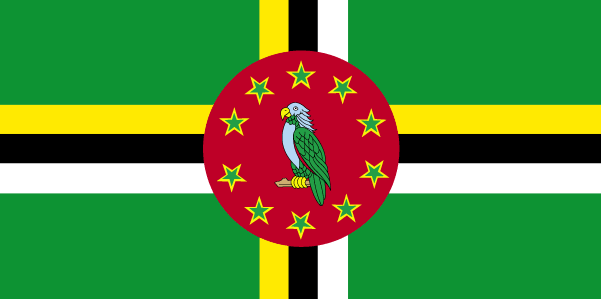 Buy this flag,
or any country flag
here
DESCRIPTION
The flag of Dominica was officially adopted on November 3, 1978.
The yellow represents the original inhabitants, black the fertile soil, and white indicates the pure water. The centered stars symbolize the ten island parishes. The Sisserou Parrot is indigenous to the island.
all Country Flags here!
Map of Dominica here!
This page was last updated on July 12, 2016.