Isle of Man Flag and Description
Isle of Man Flag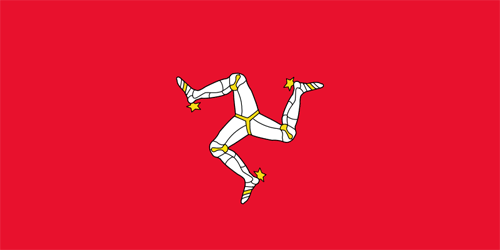 Buy this flag,
or any country flag here
DESCRIPTION
The Isle of Man is a British Crown possession. Its flag features a red field with a centered triskelion that displays three bent legs joined at a central point.
Isle of Man map and information page here!
all Country Flags here!
This page was last updated on June 16, 2020.