Mozambique Flag and Description
Mozambique Flag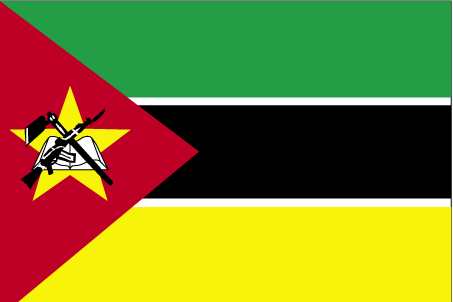 Buy this flag,or any country flag here

DESCRIPTION
The Mozambique flag was officially adopted on May 1, 1983.
Green is symbolic of the fertile land, red the struggle for independence, yellow the country's mineral resources, white signifies peace and black represents the African continent. The official emblem of Mozambique is displayed on the red triangle.
all Country Flags here!
Map of Mozambique here!
This page was last updated on July 12, 2016.