Delmarva Peninsula – Map & Details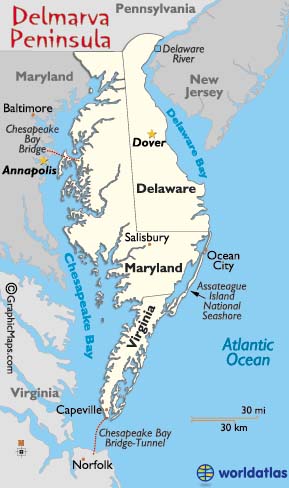 The Delmarva Peninsula is a significant peninsula on the eastern coastline of the United States, one occupied by the entire State of Delaware, and portions of Maryland, and Virginia, thus its name - Del Mar Va

The peninsula is just over 183 miles in length, and nearly 71 miles wide.

It's bordered by the Chesapeake Bay on the west, and the Delaware River, Delaware Bay, and Atlantic Ocean on the east.

In addition to its northern land border with the State of Pennsylvania, it's also connected to the mainland by two major bridges; the Chesapeake Bay Bridge and the Chesapeake Bay Bridge-Tunnel. It's also easily reachable by ferries from multiple departure points.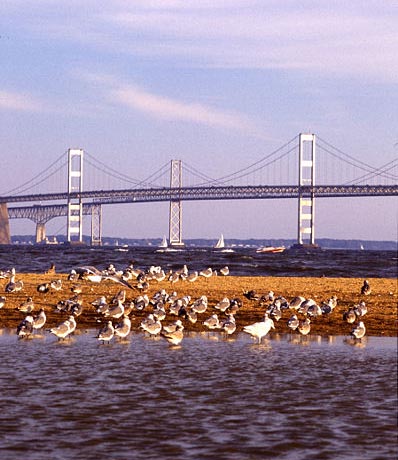 Chesapeake Bay Bridge AllPosters.com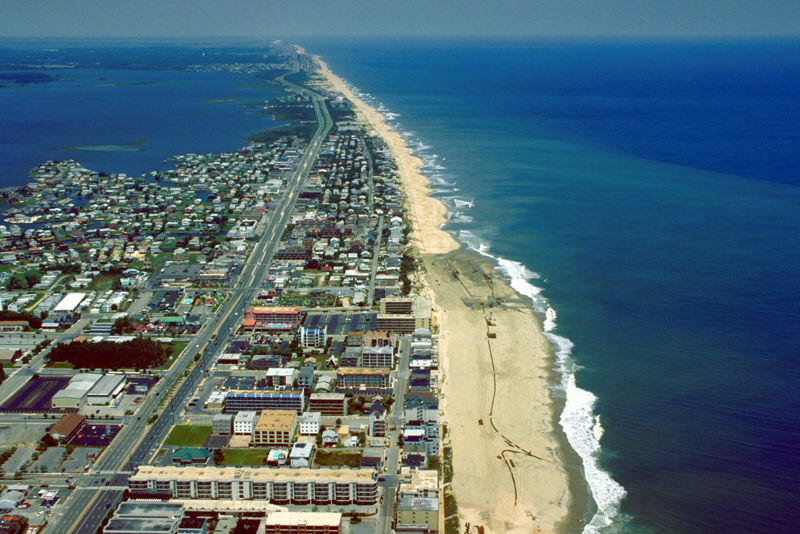 Ocean City, Maryland AllPosters.com
This page was last updated on September 29, 2015.