Canary Islands Geography



The Canary Islands are an archipelago situated off the coast of Africa, and are the remaining cones of long-extinct volcanoes, some of which are very steep.

There are seven large islands and numerous smaller islands that collectively make up the Canary Islands. Tenerife is the largest within the archipelago, and the island of Fuerteventura is the second largest.

The Teide volcano, located on the island of Tenerife, is the highest mountain in Spain (and highest point within the Canary Islands) as well as the third tallest volcano on a volcanic island in the world (when measured from its base on the ocean floor); Teide's summit of 12,198 ft (3,718 m) also makes it the highest point above sea level in the islands of the Atlantic.

The Teide remains active, although its last eruption occurred in 1909.

The mountainous terrain of the Canary Islands give way to semidesert regions and fertile valleys. Nearly a third of the island of Gran Canaria, known as "continent in miniature" due to its diverse landscape, is protected as a Biosphere Reserve by UNESCO.

The lowest point of the Canary Islands is the Atlantic Ocean (0 m).
Canary Islands Photographs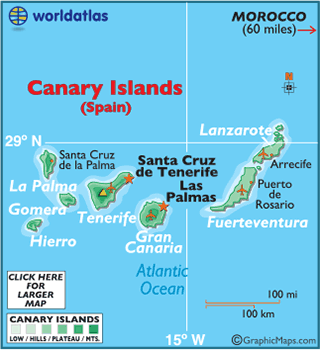 print this map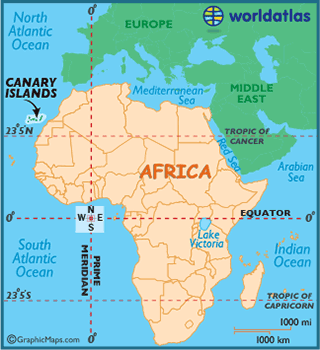 print this map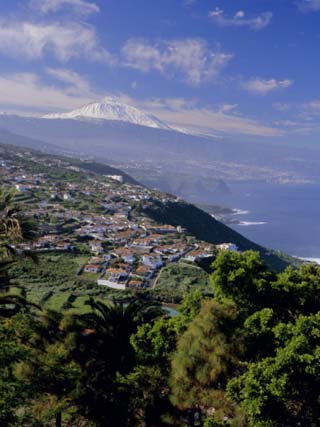 Aerial View of the Canary Islands...

by John Miller
Buy This at Allposters.com