Western Sahara's Information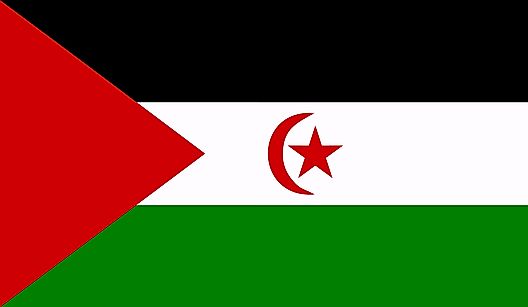 | | |
| --- | --- |
| Land Area | 266,000 km2 |
| Total Area | 266,000km2 |
| Population | 587,020 (#169) |
| Population Density | 2.21/km2 |
| Government Type | Legal Status Of Territory And Issue Of Sovereignty Unresolved - Territory Contested By Morocco And Polisario Front (Popular Front For The Liberation Of The Saguia El Hamra And Rio De Oro), Which In February 1976 Formally Proclaimed A Government-in-exile Of The Sahrawi Arab Democratic Republic (SADR), Near Tindouf, Algeria, Was Led By President Mohamed ABDELAZIZ Until His Death In May 2016; Current President Brahim GHALI Elected In July 2016; Territory Partitioned Between Morocco And Mauritania In April 1976 When Spain Withdrew, With Morocco Acquiring Northern Two-thirds; Mauritania, Under Pressure From Polisario Guerrillas, Abandoned All Claims To Its Portion In August 1979; Morocco Moved To Occupy That Sector Shortly Thereafter And Has Since Asserted Administrative Control; The Polisario's Government-in-exile Was Seated As An Organization Of African Unity (OAU) Member In 1984 - Morocco Between 1980 And 1987 Built A Fortified Sand Berm Delineating The Roughly 80 Percent Of Western Sahara West Of The Barrier That Currently Is Controlled By Morocco; Guerrilla Activities Continued Sporadically Until A UN-monitored Cease-fire Was Implemented On 6 September 1991 (Security Council Resolution 690) By The United Nations Mission For The Referendum In Western Sahara (MINURSO) |
| GDP (PPP) | $906.50 Million |
| GDP Per Capita | $2,500 |
| Currency | Dirham (MAD) |
| Largest Cities | |
Western Sahara is located in Northern Africa, bordering the North Atlantic Ocean, between Mauritania and Morocco. It also borders Algeria in the far-northeast.

It is basically covered by the Sahara Desert, the largest desert in the world.

Subsequently, the landscape is mostly low, flat desert and is some of the most arid and inhospitable on the planet.

There are some small mountains in the south and northeast.

There are a few rivers (called wadis), but they are simply depressions where water gathers during the brief rainy season. Because of the high temperatures, the water quickly evaporates and never reaches the sea.