Big Bend is an informal region located along the western coast of the US State of Florida. The region is primarily known for its vast woodlands and marshlands. The Big Bend is the most extensive remaining stretch of undeveloped coastline in the contiguous United States and is considered one of Florida's sparsely populated regions.
Geography Of Big Bend
As defined by Visit Florida – the official tourism marketing corporation of the state, the Big Bend region located along the Gulf Coast of Florida includes the four counties of Dixie, Jefferson, Levy, and Taylor. However, several other nonprofit organizations that serve in the Big Bend region include the counties of Franklin, Jefferson, Gadsden, Leon, Madison, Wakulla, Liberty, and Taylor in their service areas. Located in Leon County, Tallahassee is the principal city in the Big Bend region of Florida.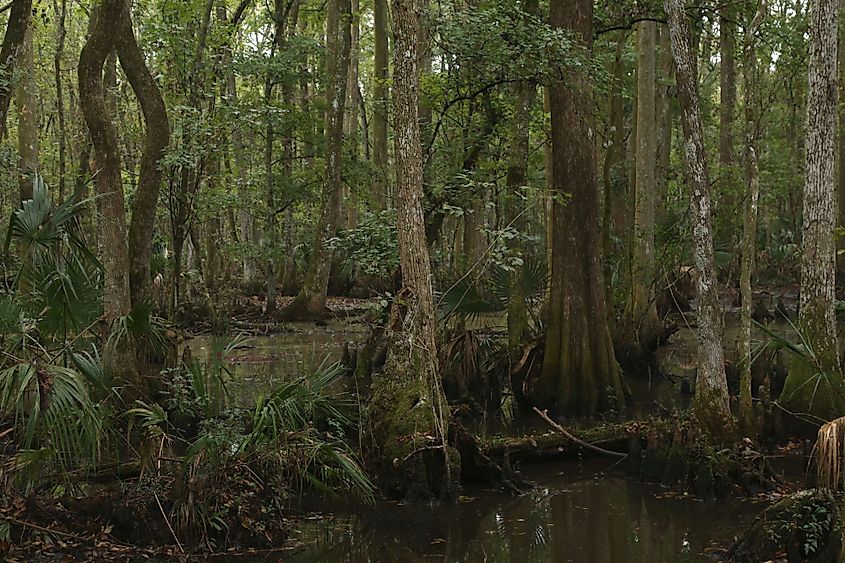 The marshy Big Bend Coast extends for about 350km along the Gulf of Mexico from the mouth of the long Ocklockonee River around the Apalachee Bay to the Anclote Key off the mouth of the Anclote River. This entire stretch of the Big Bend coast includes the Floridian counties of Citrus, Dixie, Hernando, Jefferson, Levy, Pasco, Taylor, and Wakulla. Geologically, the entire Big Bend Coast area consists of drowned karst and is covered with salt marsh. Freshwater from the Floridian aquifers seeps through the fractures and dissolution channels in the karstified limestone, creating sinkholes when the underground karst features collapse. The Big Bend Coast is divided into Big Bend Proper or the northern half and Springs Coast or the southern half. Some rivers that drain into Big Bend proper include Aucilla, Suwannee, St. Marks, Wacissa, Econfina, etc. The Springs Coast is fed by the Crystal, Chassahowitzka, Withlacoochee, and Anclote rivers. These rivers offer paddling opportunities for tourists visiting the region.
Biodiversity Of Big Bend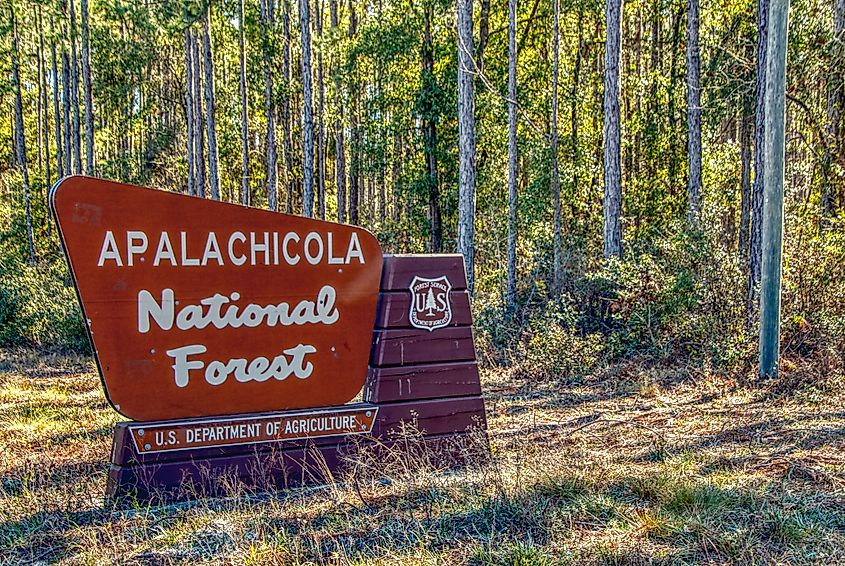 The Big Bend region is home to abundant natural resources and contains vast woodlands and marshlands, including parts of the Apalachicola National Forest. A significant portion of the Big Bend region forms a part of the Big Bend Seagrasses Aquatic Preserve, which is under the management of the Florida Department of Environmental Protection. Some of the notable animal species found in the region include Gulf sturgeon, West Indian manatee, red-cockaded woodpecker, Florida salt marsh vole, American oystercatcher, piping plover, etc. The Big Bend region accounts for about 25 to 35% of the total commercial blue crab fishery harvest in the State of Florida and also supports the State's largest recreational scallop fishery.