Deep in the South Pacific, 2,600 miles Southwest of Hawaii, and spread across three of American Samoa's five inhabited islands (there are ten in total), the most remote national park in the United States awaits adventurous travelers. The 13,500-acre National Park of American Samoa is the only one of the 424 National Park Service sites to land in the Southern Hemisphere. After a full day in transit, this exotic setting (and humidity!) can be felt immediately upon arrival. The steep volcanic formations are shrouded by tropical rainforests, with perfect beaches punctuating the coastline, protected coral reefs just offshore, and ancient Polynesian culture reverberating throughout. Going to the National Park of American Samoa is no ordinary outing, but there are many treasures for those seeking out this sacred spot. 
Getting There And Around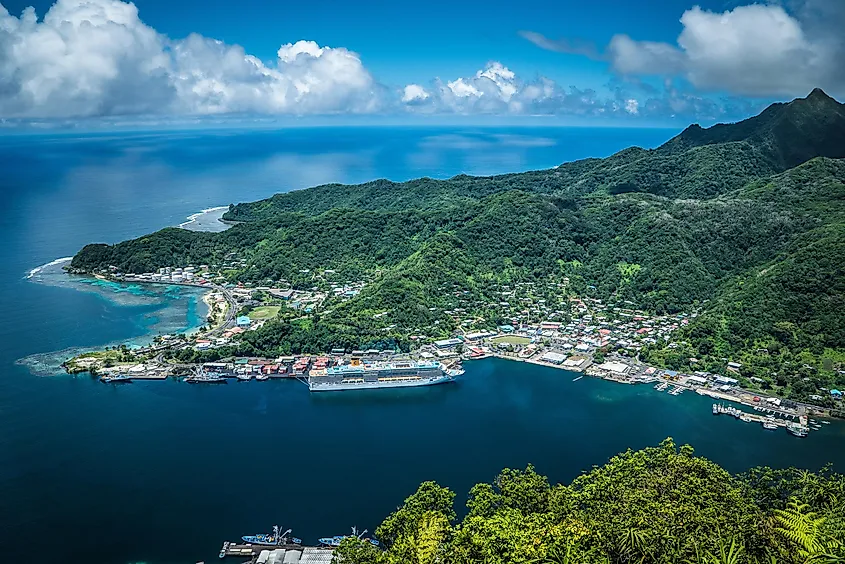 Due to the isolated setting and minimal tourism, there are just a couple of ways to access the National Park of American Samoa. For now, Hawaiian Airlines is the only major domestic airline carrier that flies to the archipelago (an unincorporated territory of the United States). They operate two flights per week leaving from Honolulu and arriving at Pago Pago International Airport on Tutuila Island. It is also possible to fly into nearby Samoa via Australia, New Zealand, and Fiji. From there, smaller local planes can bridge the gap to Tutuila, as well as the park's neighboring islands of Ta'u and Ofu (the latter of which tourists can visit with the help of local fishermen).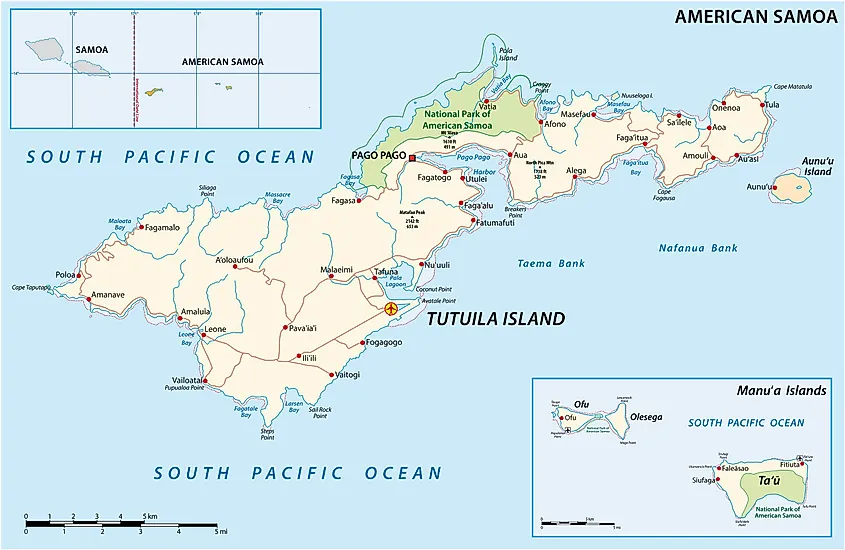 On Tutuila, there are car rental agencies, as well as local buses (called aiga) that casually boot around the area. They can be formally boarded or disembarked at the market in Fagatogo, or they can be treated as a casual hop-on, hop-off vessel. Rides generally cost between 50 cents to a whopping two whole dollars and can take you to surprisingly remote parts of this already remote island.  
Landscape
The ostentatious landscape of American Samoa is tough for even Yellowstone, Yosemite, and other big-ticket national parks of the continental United States to compete with. This volcanic archipelago bursts skyward to reveal dense, oceanic paleotropic rainforests that consist of hundreds of plant species spread across five distinct regions: cloud, coast, ridge, lowland, and montane. The sheer, fauna-rich slopes tend to relent only for sections of secluded, salt-white beaches, sprinklings of indigenous villages, and a scenic roadway along the Southern coastline of Tutuila. It becomes immediately obvious why the name Samoa was decided on for this unsullied sanctuary – it means "sacred earth." 
Coral Reefs And Other Wildlife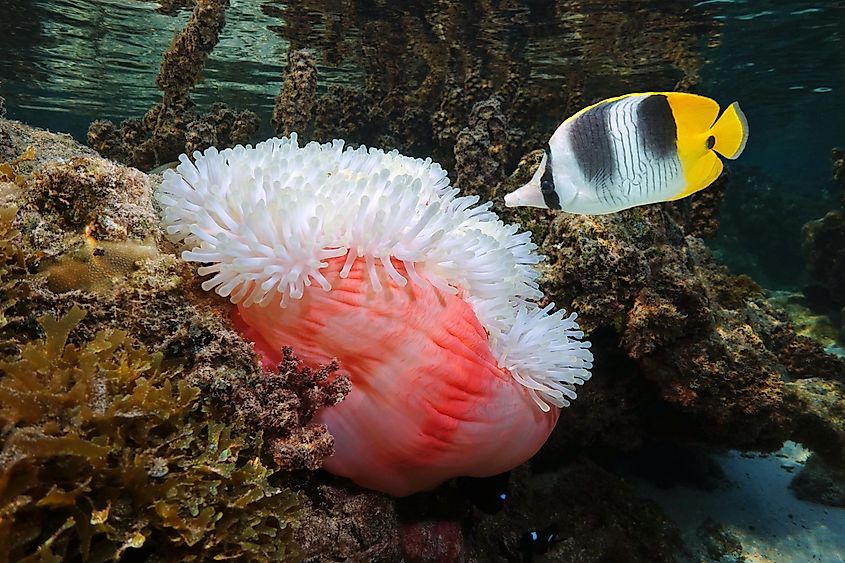 Nearly 4,000 acres of the 13,500-acre park serve to protect vital and beautiful marine ecosystems – the most captivating of which is the 350-acre coral reef sanctuary off the coast of Ta'u. This thriving and colorful habitat attracts approximately 950 species of reef fish (including butterfly fish and rainbow parrotfish), 250 coral species, the endangered hawksbill sea turtle, humpback whales, and eager humans equipped with snorkels, or full-on diving rigs. Unlike some Australian and Caribbean reefs that have struggled in recent years, these Indo-Pacific coral reefs are a celebrated exception to the unfortunate global trend.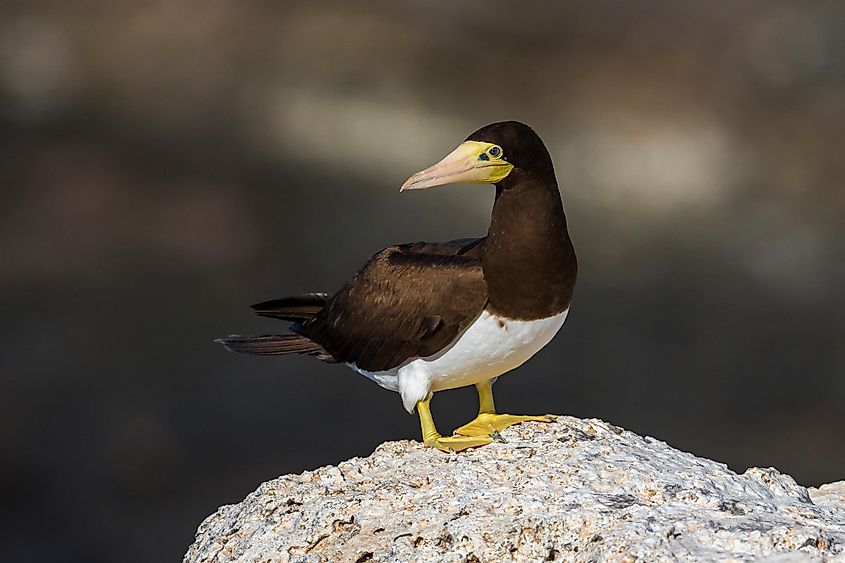 Along with the aforementioned rainforest flora and marine organisms, there are 35 species of native and migratory birds to try and spot, including seabirds, water birds, forest birds, and shorebirds – with the brightly-colored Kingfishers and Brown booby being a couple of the stand-outs. In addition, there are three species of bats (the only native mammals in the park), including the massive flying fox fruit bat, which has a wingspan of upwards of 3 feet. The conservation of this endangered species is one of the park's primary goals. 
Samoan Culture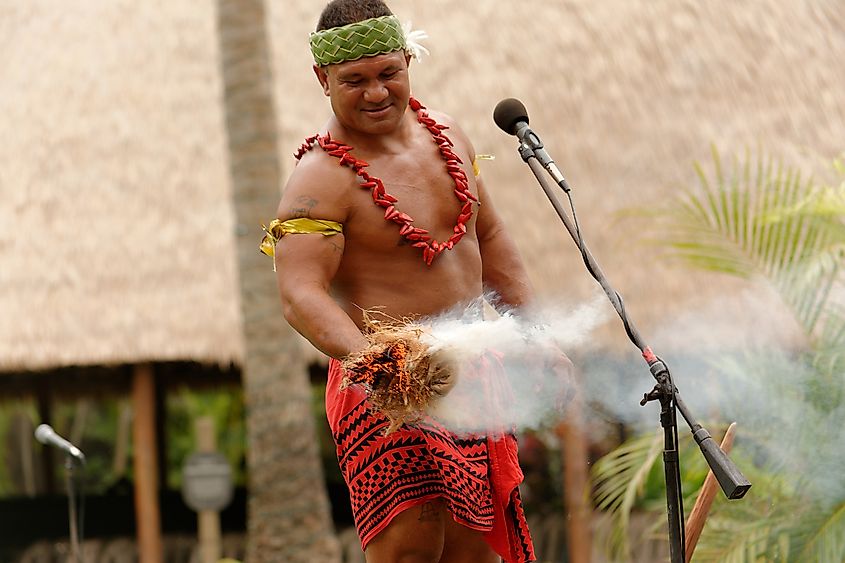 The U.S. government authorized the National Park of American Samoa on October 31, 1988, but it was in 1993 that the project truly blossomed. At this time, Samoan chiefs authorized a 50-year lease of their land and waters. In 2002, two additional villages on the island of Olosega were included in the park's boundary (technically bringing the total coverage to four out of the five inhabited islands of American Samoa). The park is predominantly staffed by locals, and the villages offer varying degrees of food and lodging options for visitors. The goal of all parties involved (aside from protecting the environment) is to preserve the oldest culture in Polynesia (which dates back about 3,000 years). This reverence for, and continuation of the Samoan Way, is a principle referred to as fa'asamoa. 
A Getaway From The Crowds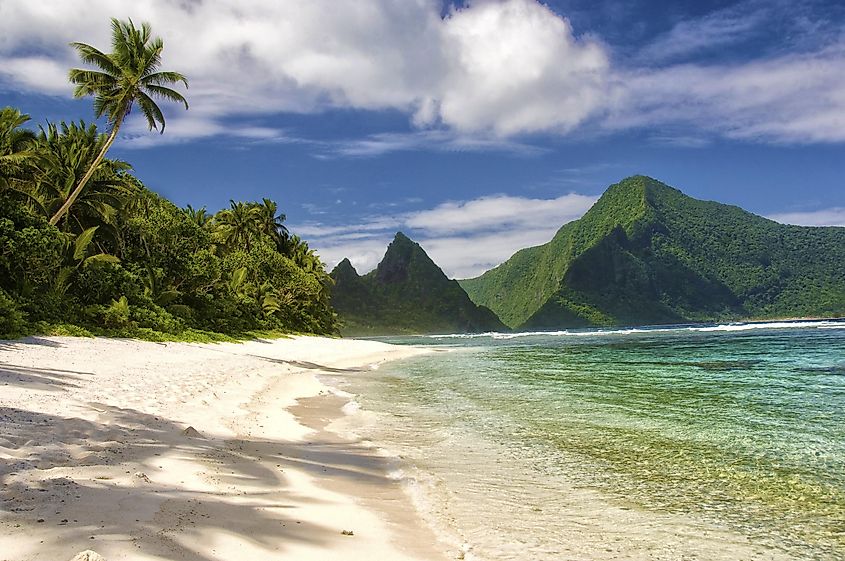 Unsurprisingly, the National Park of American Samoa is the least-visited place in the entire National Parks Service registry. A collection of islands that can only be accessed by lengthy flights will never contend with mainland, highway-adjacent parks. But just how infrequently it sees foreign travelers is rather puzzling. In 2022, there were only 1,887 recreational visits – a far cry from the nearly 13 million the Great Smoky Mountains National Park received. Now, it is important to note that there was a 78% drop in tourism compared to 2021, which can be attributed to pandemic-related closures. However, even when the expected annual numbers rebound, sharing 13,500 acres with 5,000 people (spread across 12 months) makes for a rather casual arrangement. So if you are looking to escape the crowds of the popular U.S. national parks, look no further than American Samoa. 
Embrace The Adventure!
A trip to any of the national parks, monuments, or recreation areas across the United States is time and money well spent. But for a truly unique experience, ultimate dinner-party bragging rights, and a photo library that doesn't already exist, carbon copy, thousands of times over, start planning a trip to the National Park of American Samoa. Being the most remote national park in the country is far from just a token crown. This place unveils new environmental and cultural realms that a simple crossing of state lines could never achieve. This magical archipelago has reopened its treasure chest and is ready to welcome aberrant explorers. So what are you waiting for?