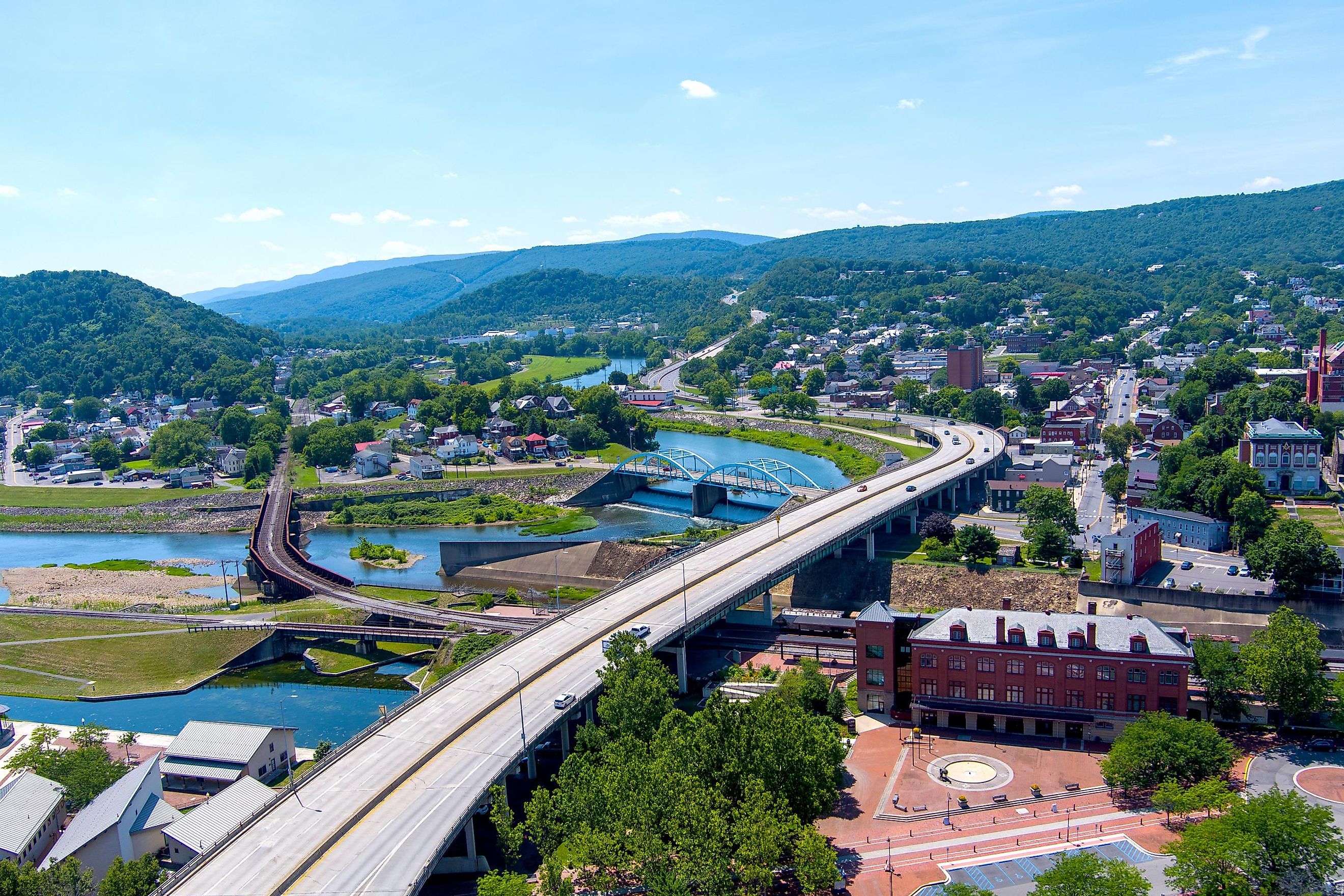 8 Most Scenic Road Trips To Take In Maryland
From its Atlantic Ocean beaches on the Delmarva Peninsula to the towns and cities that ring the Chesapeake Bay to the rugged mountains of the western part of the state, Maryland packs a lot of different landscapes into a small area. This combination of compactness and diversity makes Maryland, nicknamed "The Old Line State" and "The Free State," a great choice for scenic road trips. With but a few hours and under 200 miles of driving, travelers can absorb a memorable slice of Maryland's natural beauty, history, and culture by choosing any of the eight road trips listed here. 
Baltimore To Cumberland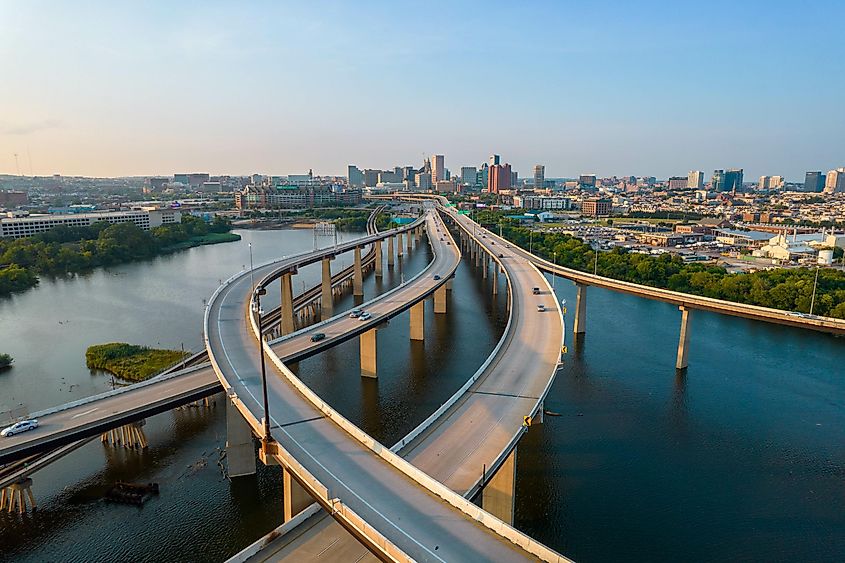 This 140-mile route follows the general path of the National Road, begun in 1811 as a passage to connect the eastern states to the emerging states and territories further west. The route, which spans busy city streets, interstate highways, and quiet country roads, runs from Lombard Street in Baltimore's Inner Harbor to Frederick (via MD 144 and MD 27); Frederick to Hagerstown (via MD 144 and US 40 alt); and Hagerstown to Cumberland (via US 40, I-68, I-70, and MD 144). Highlights along the way include the Benjamin Banneker Historical Park, B & O Railroad Station Museum, Barbara Fritchie House, C & O Canal Towpath, and Rocky Gap Lodge and Spa.
Keysers Ridge To Cumberland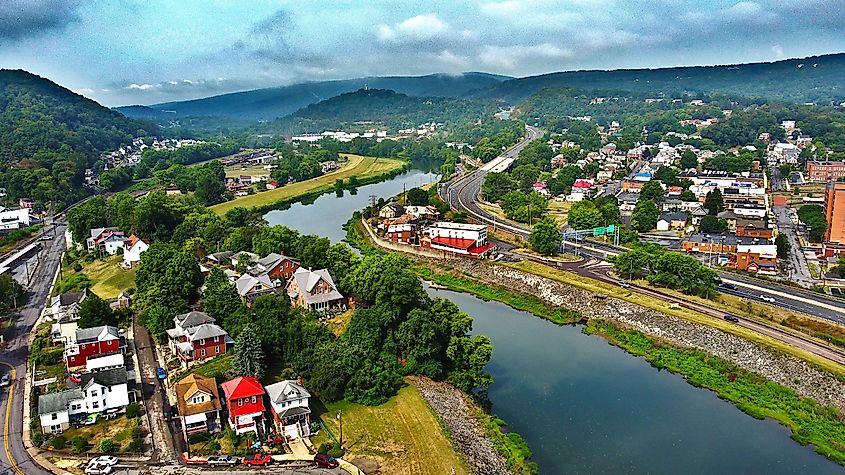 This scenic trip takes a winding journey through the Appalachian Mountains that dominate the terrain of Maryland's western panhandle, covering about 190 miles on a nice mix of interstates, state highways, and lots of country roads. The route passes Wisp Valley Resort, a ski destination with year-round outdoor activities; Deep Creek Lake State Park, a picturesque recreation area full of stunning views and things to do; Savage River State Forest, a premier fishing and hunting area; and Dans Mountain State Park, home to a 2,900-foot high scenic overlook. The journey begins in Keysers Ridge, runs through Oakland, and finishes in Cumberland via I-68, MD 42, US 19, MD 135, and MD 36.
Solomons To Baltimore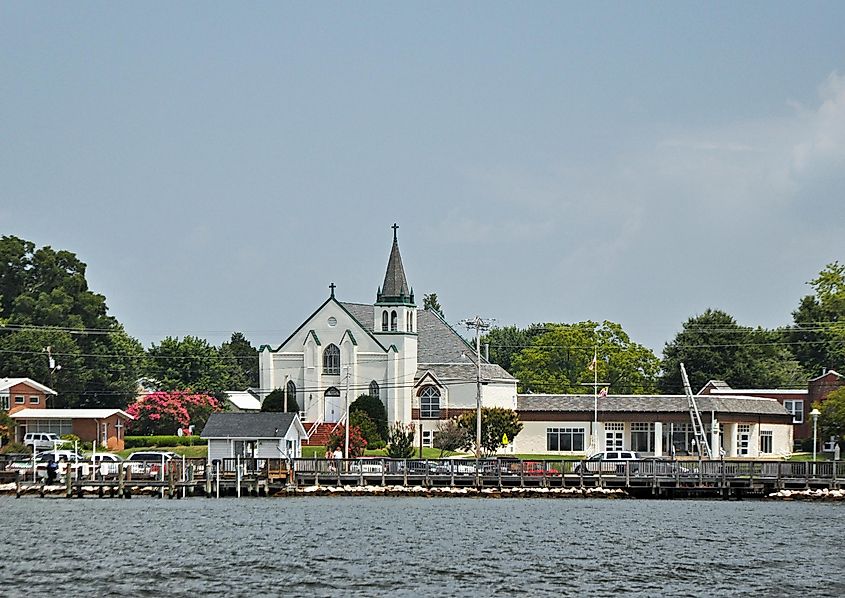 This 106-mile route along the western side of the picturesque Chesapeake Bay touches many of Maryland's key sites during the War of 1812. The trip starts in Solomons, home to the Calvert Marine Museum, which recounts the exploits of the "Chesapeake Flotilla" in 1814. The route to Benedict (via MD 4, MD 2, MD 765, MD 506, MD 508, and MD 231) passes through several wartime historical sites, while highlights in the segment from Benedict to Baltimore (via MD 381, MD 382, US 301, MD 4, I-495, MD 202, and I-295) include the Battle of Bladensburg (1814) Waterfront Park. In Baltimore, the route leads to the Fort McHenry National Monument and Historic Shrine, the birthplace of "The Star Spangled Banner."
Westminster To Appleton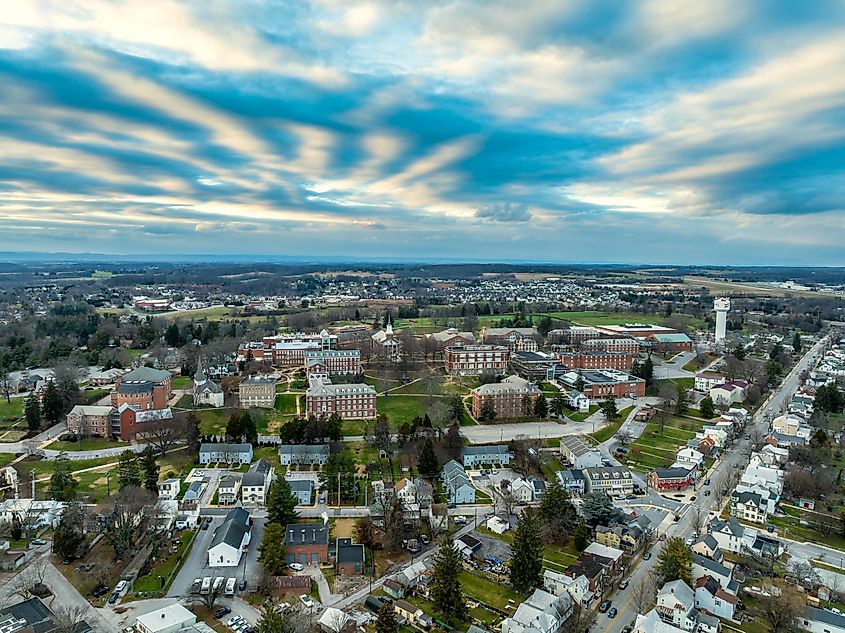 The Mason-Dixon Line was laid out in 1763 to establish the border between the Pennsylvania and Maryland colonies and came to represent the demarcation between "North" and "South" in the eastern United States. This scenic drive hugs close to the line for 143 miles along primarily country roads, passing through the beautiful countryside and towns of eastern Maryland. The route from Westminster through Whitehall and Harkins on the way to Appleton follows US 15, MD 97, MD 25, MD 136, US 1, and MD 273. Along with the lovely scenery, highlights include the Carroll County Farm Museum (which recreates nineteenth-century rural life), Plumpton Park Zoo, and Rocks State Park.
Hunt Valley To Towson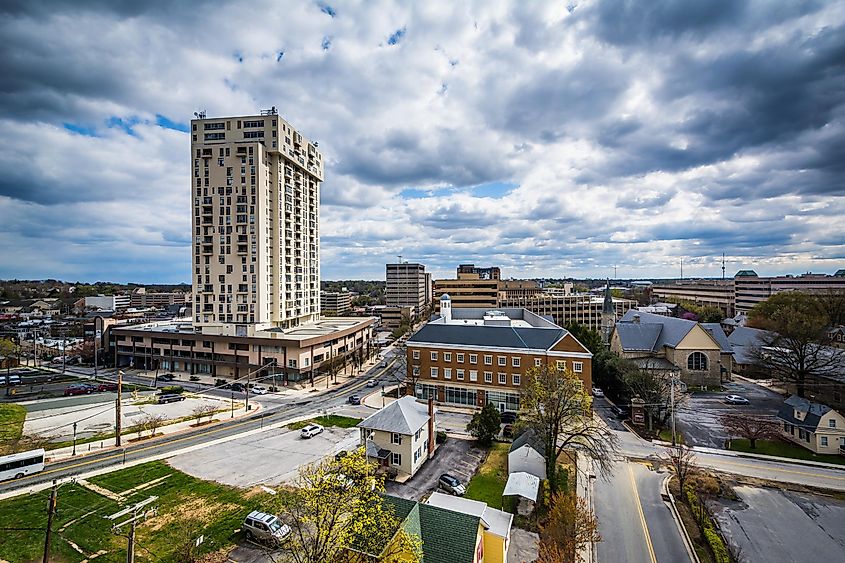 This 70-mile drive in central Maryland, primarily along country roads, travels through territory traditionally used for fox hunting and horse racing (particularly steeplechase events) and remains the heart of the state's thoroughbred horse industry. The route passes by Shawan Downs, a busy steeplechase course; horse-breeding and training facilities, such as Sagamore Farm; and outdoor recreation sites, such as Gunpowder Falls State Park, Loch Raven Reservoir, Prettyboy Reservoir Dam, and the lovely Oregon Ridge Nature Center. The path nearly makes a loop, starting in Hunt Valley and passing through Hereford and Monkton on the way to Towson via MD 128, MD 127, MD 138, and MD 146.
Emmitsburg Round-Trip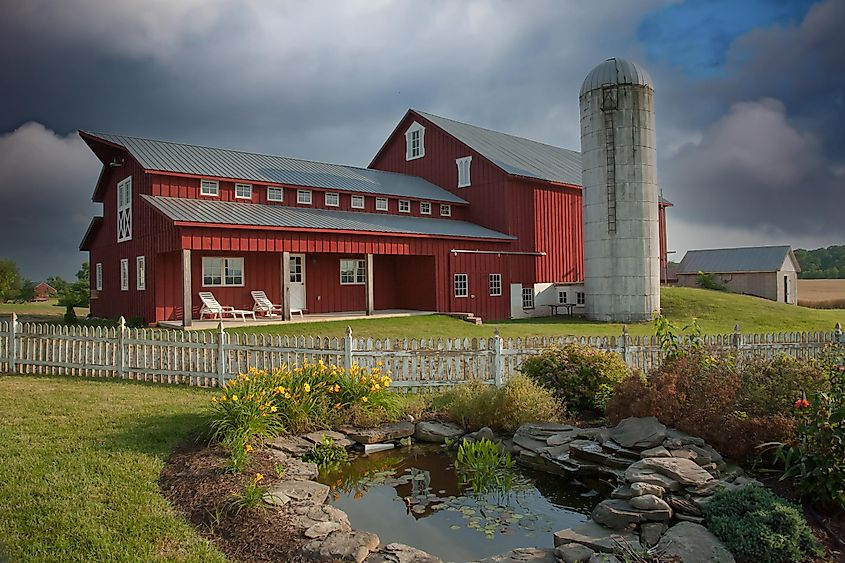 This scenic 111-mile journey begins and ends in the charming town of Emmitsburg, tucked in the Catoctin Mountains of north-central Maryland and home to the National Shrine of Saint Elizabeth Ann Seton. The route goes out to Mount Airy via US 15, MD 77, MD 75, and MD 26, passing highlights like Catoctin Mountain National Park. The path back to Emmitsburg follows MD 27, MD 31, MD 84, and MD 140, with featured stops in the towns of New Windsor, Uniontown, Westminster and Taneytown. Each town has a lovely downtown area, and autumn visitors can stop at the Maryland Wine Festival, held each September at the Carroll County Farm Museum.
Charles Street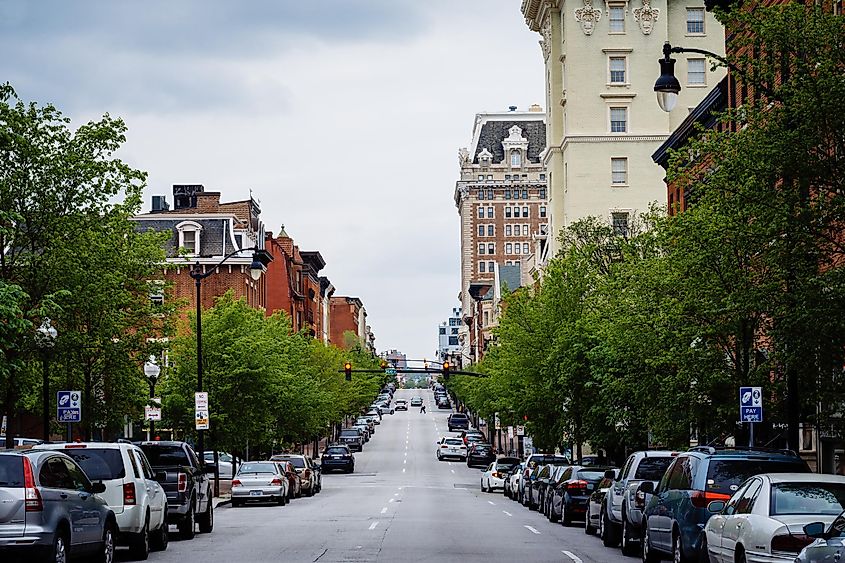 Not all scenic routes have to be a drive out in the country! This 12-mile trip starts in Baltimore's northern suburbs and heads into the heart of downtown via Charles Street. Start on Charles Street just west of Towson, then head south to Johns Hopkins University and the neighboring Baltimore Museum of Art. Keep heading south to enjoy a meal at one of the international restaurants in the Mount Vernon Place Historic Landmark District. Work your way downtown along Charles Street to enjoy a show at the Hippodrome Theater, an Orioles baseball game or Ravens football game, or any of the fantastic museums that call "Charm City" home.
Cambridge To Goldsboro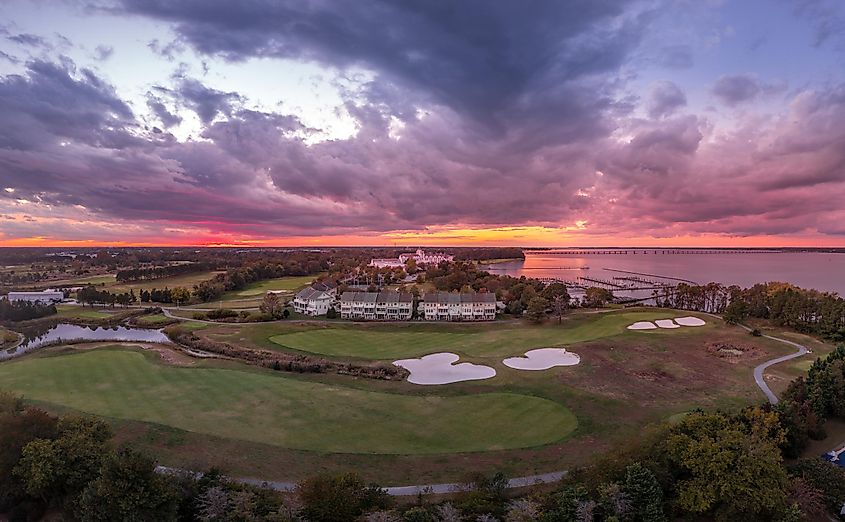 Covering 125 miles along Maryland's Eastern Shore, this trek highlights the life and work of Harriet Tubman, tireless "conductor" of the Underground Railroad that led slaves to freedom. The route segment from Cambridge to Bucktown (via MD 341, MD 16, and MD 335) showcases the Harriet Tubman Museum (Cambridge) and Underground Railroad Visitors Center (Madison), as well as the wonderful Blackwater National Wildlife Refuge. Then, the segment from Bucktown to Goldsboro (via MD 16, MD 14, MD 331, MD 313, and MD 287) passes through Linchester, once home to antislavery Quakers and formerly enslaved people; Choptank Landing, site of some of Harriet Tubman's most daring rescues; and Denton, home to the Museum of Rural Life.
While Maryland is the eighth smallest state in land area, it has plenty of space for great road trips. Whether you prefer coastal cruising, mountain meandering, or city sightseeing, Maryland offers multiple scenic routes that are sure to suit you. In far less than a day of driving, you can experience history, culture, nature, and lots of fun while cruising the highways and byways of Maryland. So pack your bags, fill your tank, and get ready to ride!