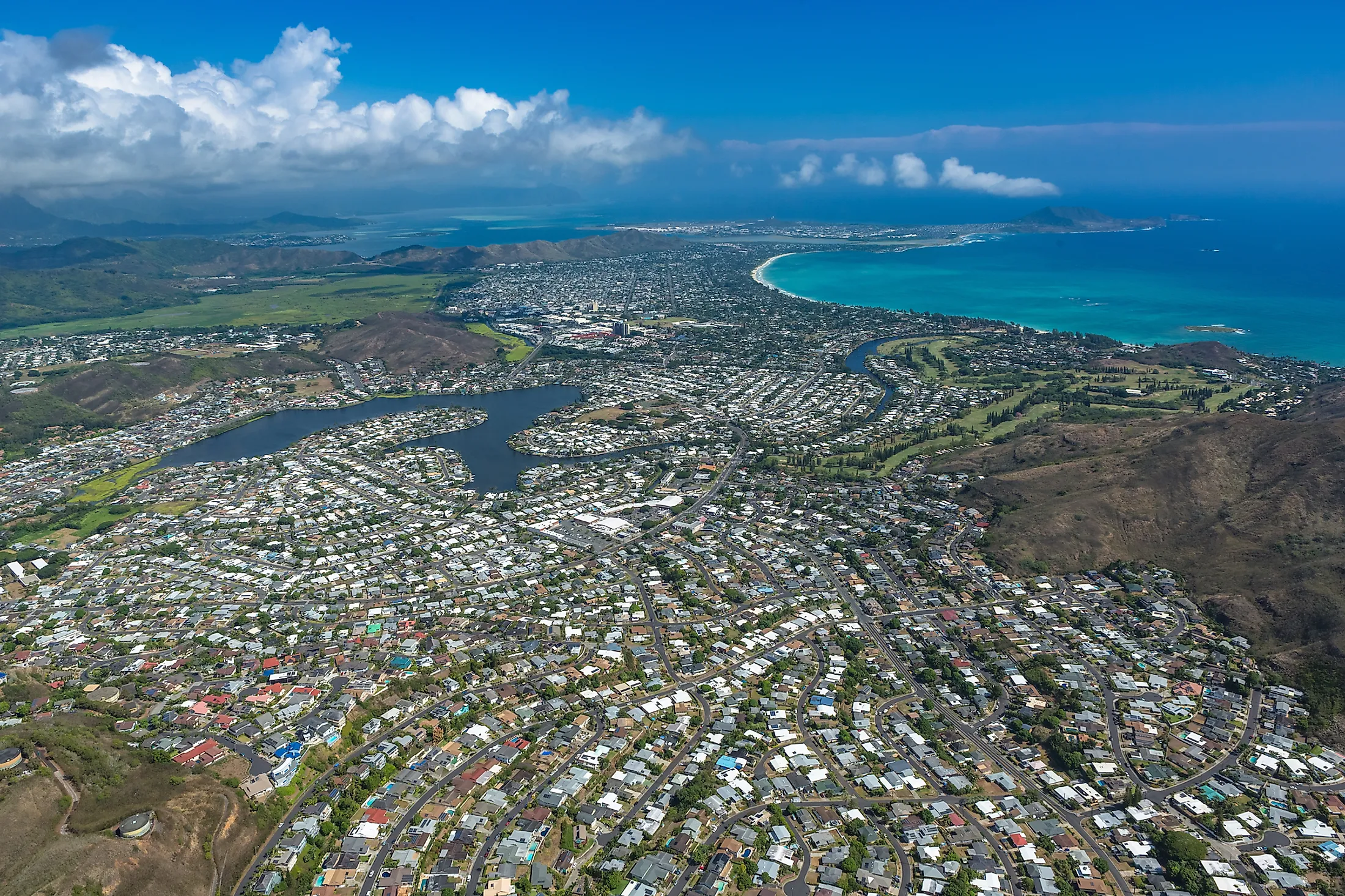 10 Largest Cities In Hawaii
The only US state entirely made up of islands is Hawaii, which has the largest island chain in the entire world. However, just 7 of its 132 islands are populated. The geology of the Hawaiian Islands, which are volcanic islands, is extraordinary. It might have been called after Hawai'i Loa, a legendary character credited with discovering the islands. Only Hawaii has both English and Hawaiian as its official languages. It is renowned for its stunning beaches, some of which have unique colors. In Hawaii, there are many beaches with white sand, but there are also coasts with green, red, pink, and even black sand. Hawaii has the eighth-smallest land area and the eleventh-lowest population of the 50 states in the United States.
In contrast to other states, Hawaii has no separately incorporated cities. Only Honolulu, which functions as both a county and a city, is an incorporated city. However, the state has census-designated areas, each of which has its own set of demographic statistics. Here are the ten most populated settlements in Hawaii:
1. Honolulu – 353,706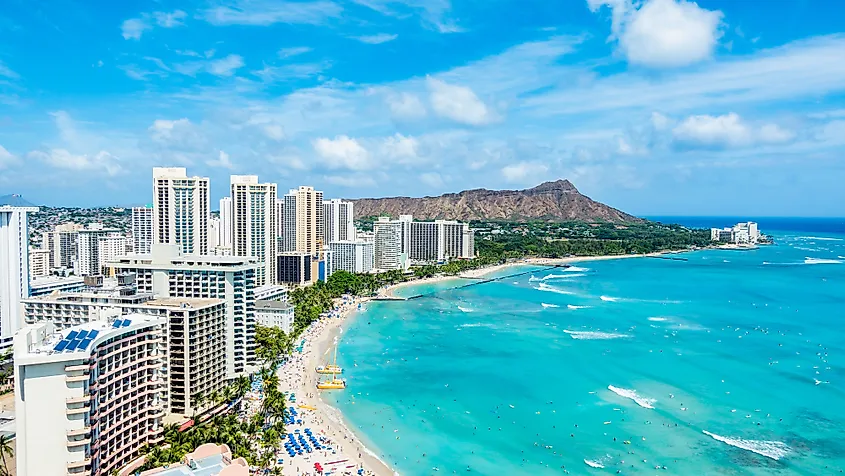 The seat of Honolulu County is Honolulu, which is also Hawaii's capital and largest port. With a total size of 177.2 km2, it is a modern metropolis that stretches for about 10 miles (16 km) along the southeast coast of Oahu Island and 4 miles (6 km) inland through a plain into the foothills of the Koolau Range. You'll undoubtedly recognize the famous mountains of Kualoa Ranch if you've seen movies like Godzilla, Kong: Skull Island, Jurassic Park, or Jumanji: Welcome to the Jungle. Honolulu is a well-liked tourist destination around the world due to its pleasant tropical climate, abundant natural landscape, and large beaches. A number of historic locations, like Iolani Palace, Pearl Harbor, and the USS Arizona Memorial, may be found in Honolulu. Off the coast, local state parks and nature reserves provide hiking opportunities. Many great beaches are available in Honolulu for swimming, surfing, sunbathing, and exploring.
2. East Honolulu – 51,124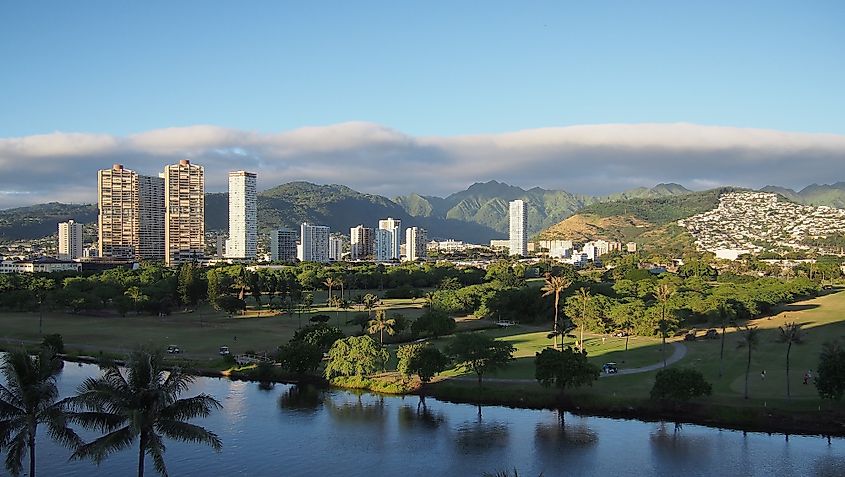 East Honolulu is a census-designated place (CDP) that is part of Honolulu County. It has a total area of 89.23 km2. The CDP is Hawaii's second-most populated CDP, after Honolulu, with a population of 51,124. East Honolulu spans from the Koolau Mountain Range's ridgeline westward to the Waialae Nui Gulch Stream, reaching the southern shoreline of O'ahu from Makapuu Point in the eastern sector. With its distinctive landscapes, natural resources, and cultural resources, East Honolulu is a safe and clean community. Every residential area has a distinct character and sense of place. More walkable streets and neighborhood convenience stores have been added thanks to modifications made to the suburban development patterns of the 20th century. To address the needs of the aging community members, a wide range of commercial, medical, and legal services are available. Food is being produced in agricultural regions that have been conserved for the population of East Honolulu. Moreover, the challenges of climate change, sea level rise, flooding, strong coastal storms, inundation of coastal areas and Kalaniana'ole Highway, and wildfires are always being tackled by community organizations in collaboration with government agencies.
3. Pearl City – 44,815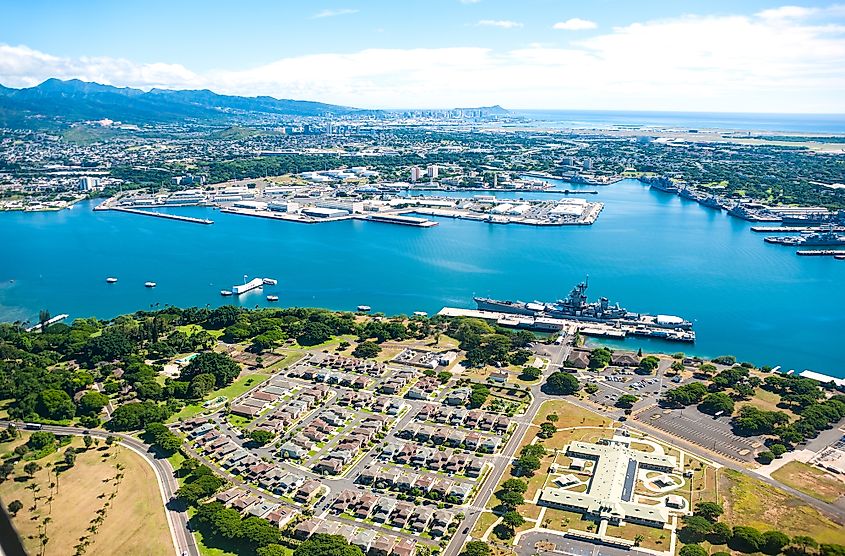 Pearl City is a census-designated place (CDP) and unincorporated village on the island of Oahu. It is located in Honolulu County and is found within Ewa District. It takes up a significant chunk of the Pearl Harbor shoreline and is situated 11 miles northwest of the city center of Honolulu. For military families, Pearl City is a common stopover. Due to its central location, it is easily accessible from any of the island's military installations. The 95 feet above sea level also aids in catching the sought-after, cooling breezes from the Windward Side. Moreover, Pearl City is a safe community with many parks and schools. This area is reasonably priced, welcoming to families, convenient for commuting, and quite diverse.
4. Waipahu – 44,539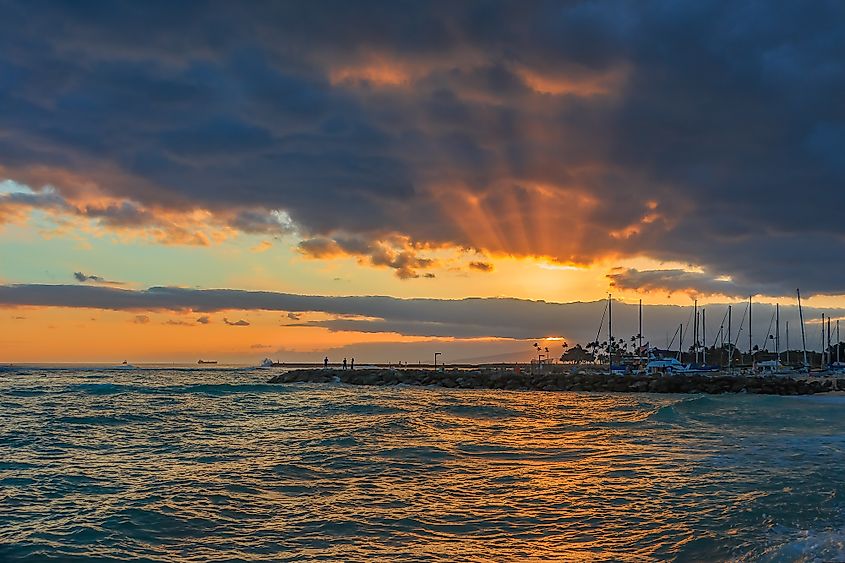 In the southern part of Oahu, just to the north of Pearl Harbor, sits the town of Waipahu. It was formerly a sugar plantation town. Waipahu translates to "water forced up" since it is made up of the words "wai," which means "water," and "pahu," which means "to burst or erupt" (out of spring). This makes sense given that the town is named after an artesian spring. Waipahu is located 11 miles to the northwest of Honolulu. One of Hawaii's best-known museums is located here; it is called Hawaii's Plantation Village. The Waikele Premium Outlets, the only outlet shopping center on the island of Oahu, is another notable feature of Waipahu. Moreover, everyone in Waipahu knows each other, which can feel safe.
5. Hilo – 44,370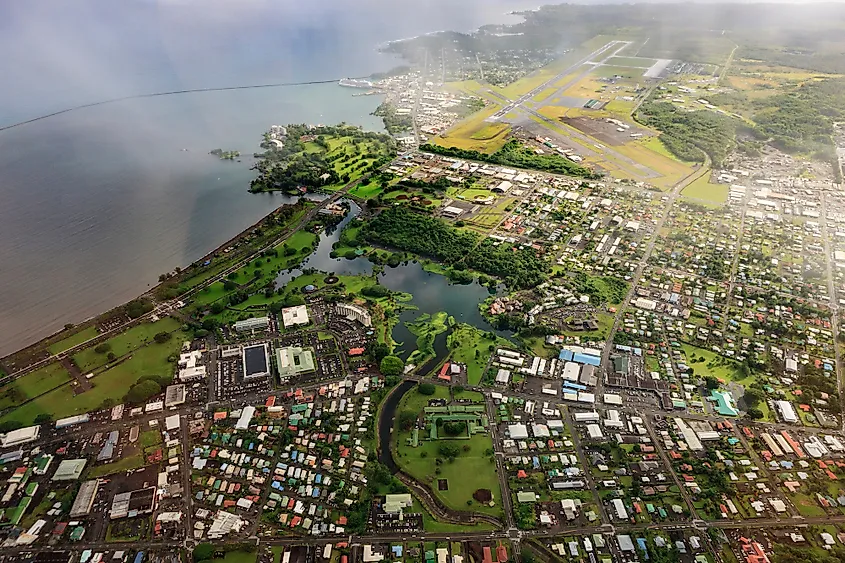 On the island's eastern and windward side, Hilo is located. Its entire area is 151 km2. In addition to harboring the University of Hawaii, it has the distinction of serving as the county seat for Hawaii County. Hawaii is more expensive than other states in the US to live in, but Hilo has a reputation for being among Hawaii's more affordable cities to reside in. The Hilo side has a lot to offer, including the ambiance and conveniences of Hilo town, a beautiful tropical setting, and numerous chances for outdoor activities in the area. Hilo is located in the Köppen-Geiger climate classification system's "tropical rainforest" region. In other words, Hilo does not experience a dry season. The upshot is that the North and South Hilo districts have some of the island's greenest scenery. Imagine a place with waterfalls and an abundance of plants in practically every shade of green, pink, red, yellow, and purple. Moreover, some people view Hilo as the Big Island's cultural hub. There are plenty of things to do in the town of Hilo, including art galleries, shops, a book store, museums, restaurants, and bars.
6. Kailua – 40,890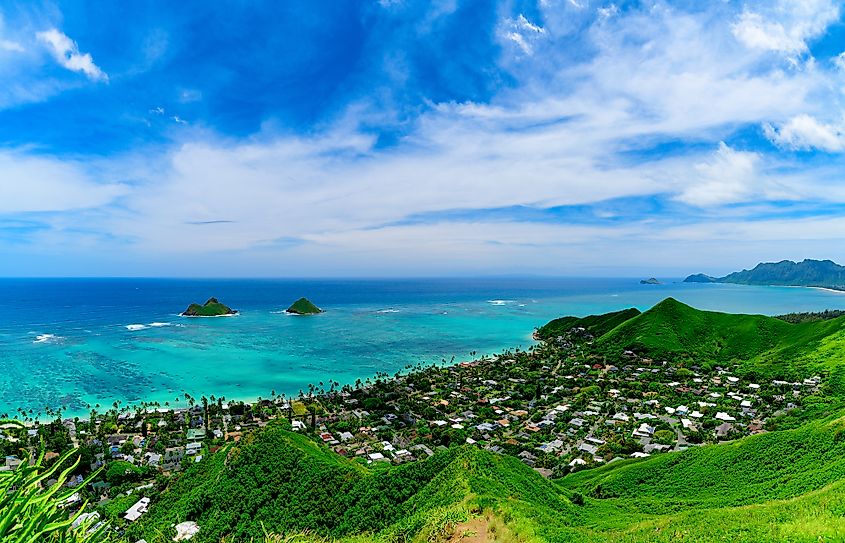 Kailua is a census-designated place (CDP) located in Honolulu County. It is situated near Kailua Bay on the windward coast of the island of Oahu's Koolaupoko District. Kailua is a unique location. Fifteen years ago, few people were aware of this beach hamlet on Oahu's Windward side, but that is no longer the case. The list of factors that put Kailua on the map is endless and includes Lanikai Beach, the Pillbox trek, and President Obama's family trips when he was in office. Only a 30-minute trip separates Kailua's wonderful lifestyle from downtown Honolulu. There are some breathtaking beaches there. Fine white sand, crystal-clear sea, and breathtaking vistas can be found at Kailua Beach and Lanikai Beach. 
7. Kaneohe – 37,996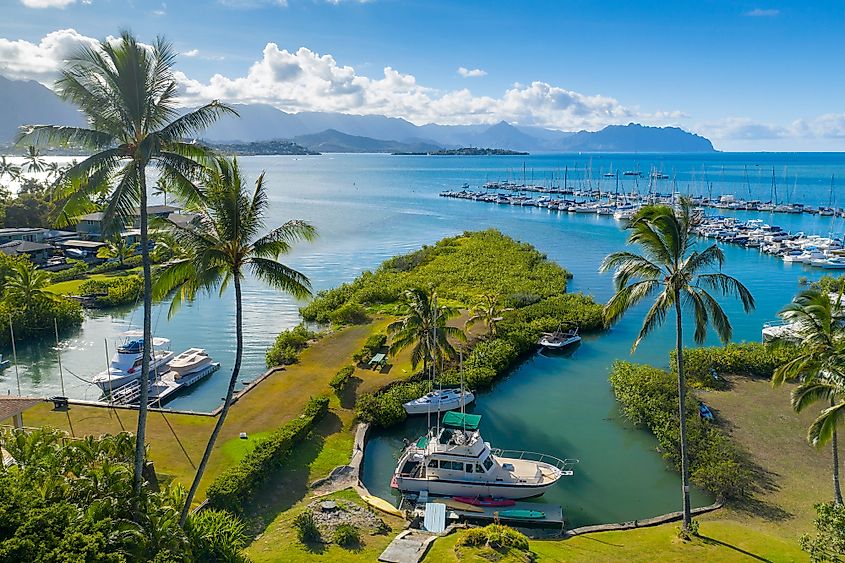 Some of the most breathtaking landscapes in the world can be seen in Kaneohe, which is situated along the lovely Kaneohe Bay in the shadow of the Ko'olau Mountains. Kaneohe is a stunning contrast collage. The second-largest town on Windward Oahu has it all: urban and rural, mountain and ocean, old and new. The Byodo-in Temple, a significant cultural site, is located less than 2 kilometers from Windward Mall. Only a short distance from the town's commercial district is a lovely botanical garden. It is home to bustling Marine Corps Base Hawaii and historic Hawaiian fishponds. Everyone will find something in Kaneohe to enjoy, and the town's variety of features can make it the perfect destination for anyone to settle down or go on a vacation.
8. Kahului – 28,595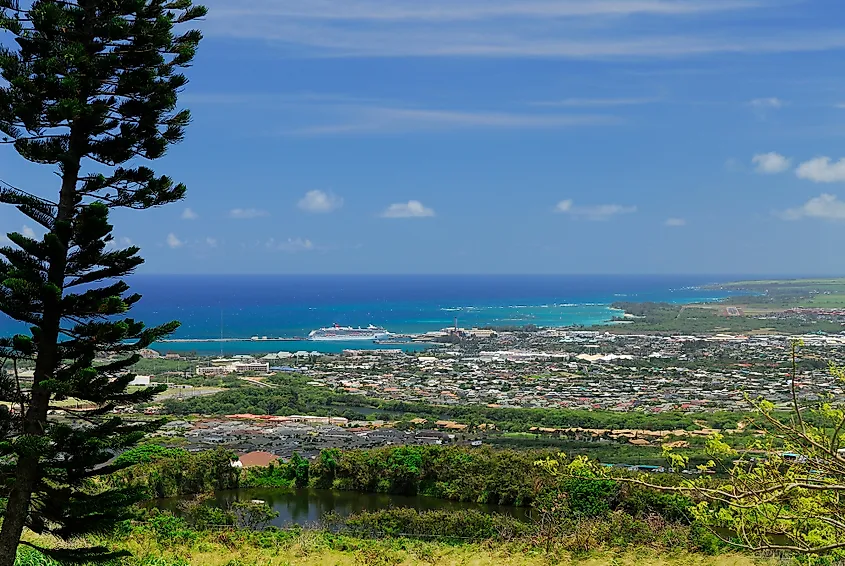 The county of Maui includes the small city of Kahului. Locals in Maui often allude to Kahului when they say they are going to "town." Kahului, located right in the center of Maui, is where most local business is conducted. Kahului earned the nickname "Dream City" because it made buying a home a reality. A planned residential complex with 3,500+ fee simple units available for purchase in 14 increments of the new construction was released in 1949. Under this 25-year project, Kahului, the first planned town in Hawaii, soon became one of the first and most prosperous communities west of the Rockies. Kahului is a popular place to live because of its lovely parks and excellent schools. The Kahului public schools are ranked above average.
9. Mililani – 28,219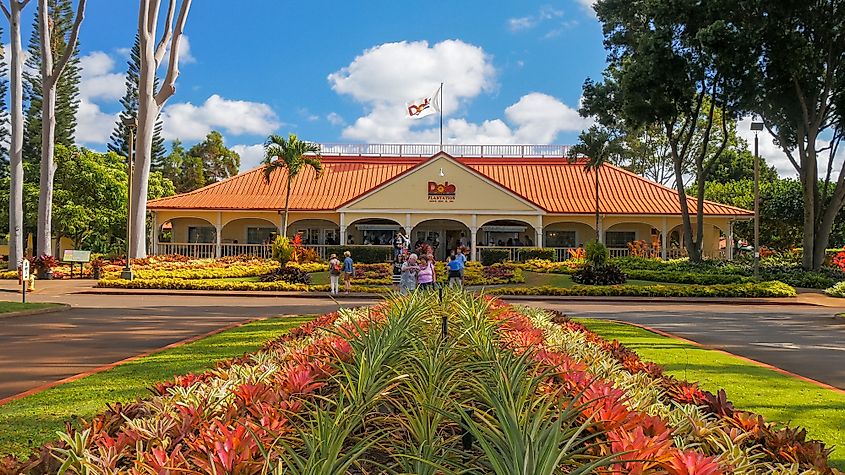 A Central Oahu location with the ideal balance of rural life and urban excitement is Mililani Town. Residential communities in the area are situated close to urban hubs, making it simple to travel to Oahu's most vibrant neighborhoods. Beautiful public areas and several parks with top-notch amenities combine in Mililani Town to create the ideal family-friendly environment. The Mililani Town region is the pinnacle of breathtaking scenery and lovely landscapes that people have the opportunity of witnessing every day. This area is incredibly grand, with stunning mountain ranges, limitless maintained timber, and green parks.
10. Ewa Gentry – 26,311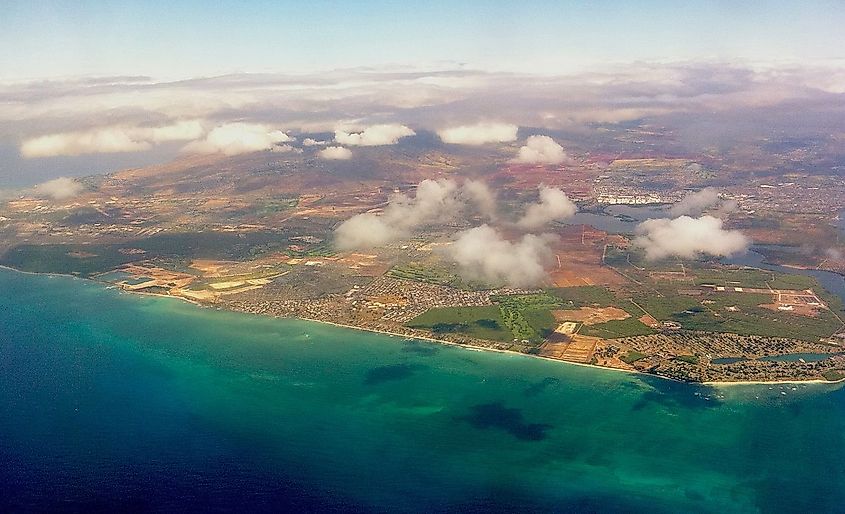 On the leeward region of Oahu is a housing complex called Ewa Gentry, which is also a census-designated place (CDP). It is about twelve miles from Honolulu. In the world of Oahu real estate, Ewa Gentry homes have endured. They have consistently been one of the island's largest growing regions during the 1990s, maintaining strong even after the Japanese economic slump significantly impacted nearly everything else in Hawaii. No other neighborhood developed as quickly with homes that offered special terms to first-time purchasers. The starting terms may not be as favorable as they previously were, but Ewa continues to grow into higher tiers of real estate and maintain the rest of its tremendous attractions.
Many people are aware of Hawaii as a desirable travel destination with stunning landscapes, pleasant weather, hospitable locals, and a wide range of cultural and recreational options. It is a true paradise with breathtaking natural features, including sparkling blue oceans, fine white sand, towering, verdant mountain peaks, a distinct culture, tropical climate, and much more. It's simply a "Paradise on Earth," as referred to by many islanders, and a wonderful place to live.
30 Largest Census-designated Places In Hawaii
| Rank | Name |  Population  |
| --- | --- | --- |
| 1 | Honolulu | 353,706 |
| 2 | East Honolulu | 51,124 |
| 3 | Pearl City | 44,815 |
| 4 | Waipahu | 44,539 |
| 5 | Hilo | 44,370 |
| 6 | Kailua | 40,890 |
| 7 | Kaneohe | 37,996 |
| 8 | Kahului | 28,595 |
| 9 | Mililani Town | 28,219 |
| 10 | Ewa Gentry | 26,311 |
| 11 | Kapolei | 22,655 |
| 12 | Kihei | 21,531 |
| 13 | Kailua | 21,261 |
| 14 | Mililani Mauka | 21,083 |
| 15 | Makakilo | 20,203 |
| 16 | Wahiawa | 18,826 |
| 17 | Wailuku | 18,173 |
| 18 | Ewa Beach | 16,707 |
| 19 | Ocean Pointe | 16,285 |
| 20 | Hawaiian Paradise Park | 15,667 |
| 21 | Halawa | 15,216 |
| 22 | Royal Kunia | 14,970 |
| 23 | Schofield Barracks | 14,610 |
| 24 | Waimalu | 13,835 |
| 25 | Waianae | 13,702 |
| 26 | Lahaina | 12,902 |
| 27 | Waipio | 12,164 |
| 28 | Nanakuli | 12,101 |
| 29 | Maili | 11,945 |
| 30 | Kapaa | 11,842 |