Hawaii is a famous destination for its history, nature, culture, and beautiful tropical weather. Popular tourist destinations include the capital of Honolulu and the volcanic island of Maui. However, despite the size of the Hawaiian islands, there is a lot to see and do, and they are incomparable to any other destination. Additionally, visiting underground or underrated destinations is often more budget-friendly and grants you the total value of your trip, giving you something unique to boast about when you get home. Visiting these unique towns requires either air or water transport, with most of them situated on the Big Island, Maui, and Kauai.
Old Koloa Town, Kauai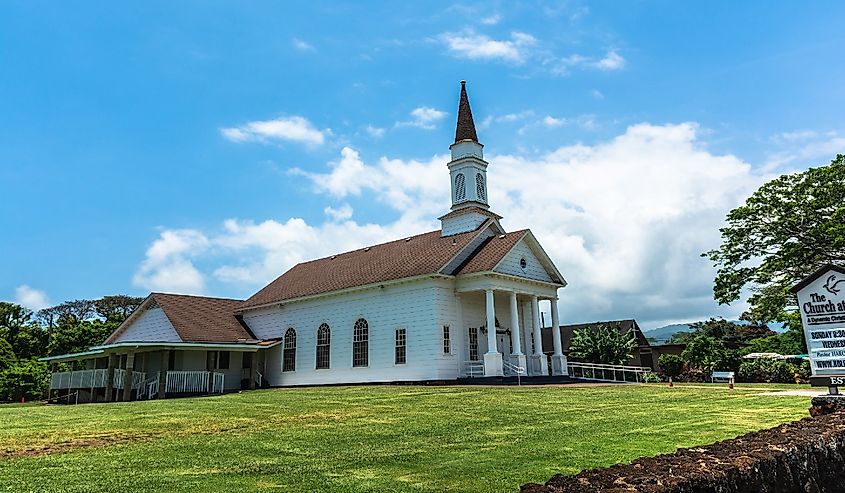 A heavenly tropical town situated roughly 10 miles west of Lihue, differentiates itself with local culture and tradition, home to some of the coolest local shops. The Old Koloa History Center is the number one destination for visitors and is the best town to gain a better sense of what it's like to be a resident. The small old town highlights include the MonkeyPod Trees planted in 1925, The Yamamoto Store that was once a plantation camp, and a service center. Enjoy ziplining across forests, ATV rides through the rugged dirt paths, and sea scuba diving to say hi to ocean life. 
Puuwai, Niihau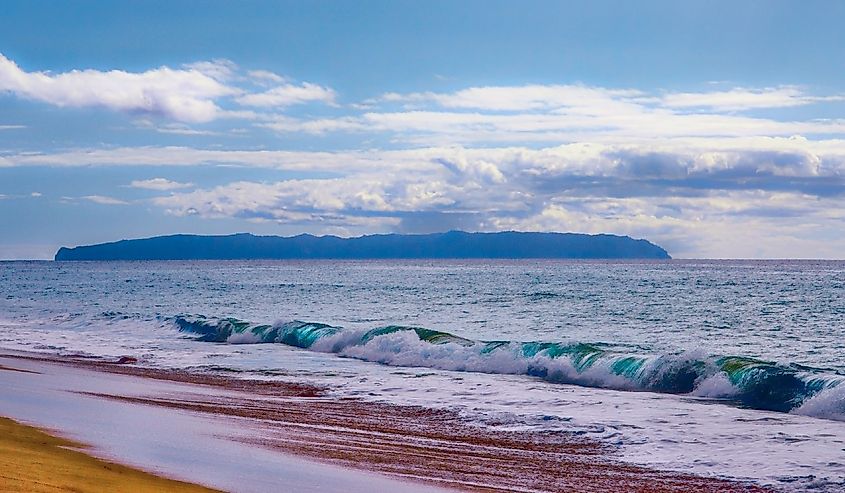 The heart of Hawaii, Puuai, is a small town on Niihau Island, also known as the "forbidden island." It is one of Hawaii's most underrated towns because of its exclusivity. You can only access the island of Niihau if invited by locals or taken on a tour by officials. Therefore, visiting Puuwai is not impossible, but it may cost more than other small towns in Hawaii. Beaches surround the island, as it is only accessible by boat trips, scuba diving, or by helicopter, while Halalii and Halulu are two lakes in its center. If you are lucky enough to make the trek, you can meet some of the 170 residents that live this secluded life.
Haleiwa, Oahu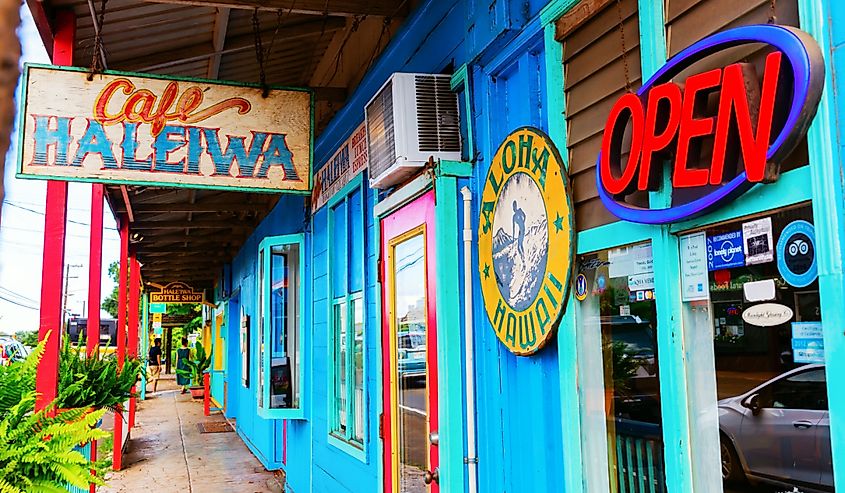 Haleiwa, also known as "The Gathering Place," is the third largest of the Hawaiian islands. It is one of the most populated islands, and the capital city Honolulu is a popular tourist destination. An often overlooked city in Oahu is the city of Haleiwa. The town sits 30 miles north of Honolulu, along the Kamehameha Highway. Haleiwa has maintained the culture it had decades ago and, as the surfing capital of the world, has several stunning beaches. Laniakea Beach, or turtle beach, is abundant with sea turtles. For people looking to hike instead of surf or swim, Haleiwa also has several trails. Haleiwa is near Pupukea Paumala Forest Reserve, a protected area with hiking and mountain biking trails.
Holualoa, Island of Hawaii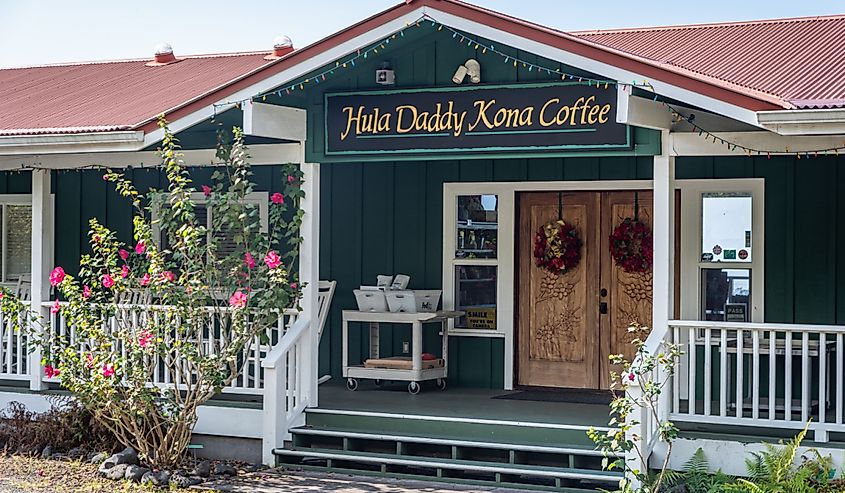 The island of everything artistic and agriculturer, Holualoa, is relatively off-path of the typical tourist routes of Hawaii but enjoys many surrounding beaches and Holualoa Bay. The island is known for its coffee culture and is in the Kona Coffee Belt, so visitors can expect to find a wide array of handmade art pieces and products. There are music festivals all year round, the most notable being the Music and Light Festive in December. Greenery covers the surface of Holaloa, offering a perfect balance of sand and grass beach life.
Makawao, Maui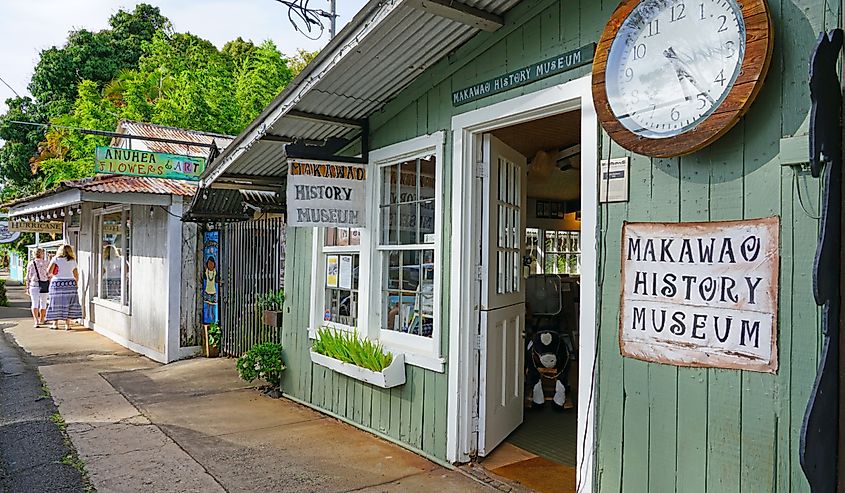 Home of the Hawaiian cowboy, Makawao is a countryside town famous for its wooden storefronts and traditional American-looking layout. However, despite the countryside aesthetic, Makawao offers the perfect balance of cosmopolitan ambiance. Expect to find upscale cafes, fine art galleries, and worldwide cuisines. Town natives are hardworking and known for making handmade soap and spices. The forestry town escapes the stereotypical beach aura of traditional Hawaii and emphasizes agriculture and local production.
Heeia, Oahu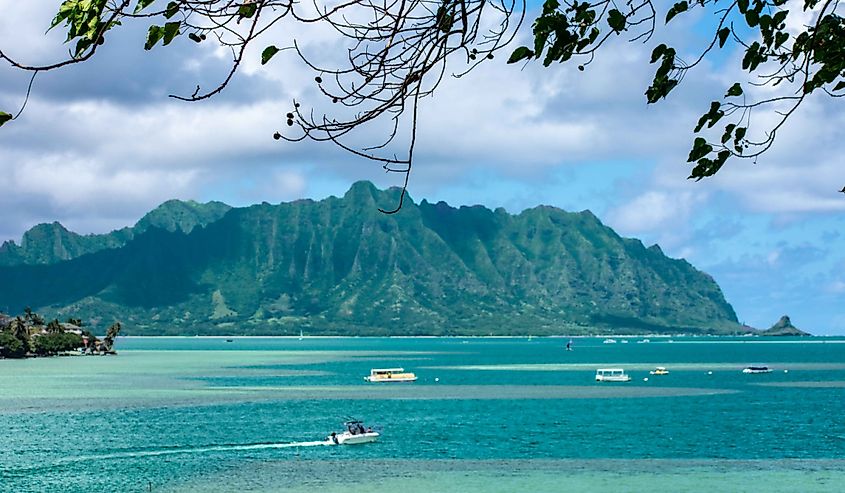 Home of the massive Heeia State Park, He'eia is a small country city with several distant neighborhoods and farms. Heeia's warm, muggy, and rich in wildlife inhabited by seabirds, gobies fish, and more. Heeia's jungle vibes differentiate the town from other Hawaiian cities, and Kako o Oiwi is a famous non-profit restoration that repopulates the land with native plants such as the Pau Kala, the Kou, and the Hinahina.
Volcano, Island of Hawaii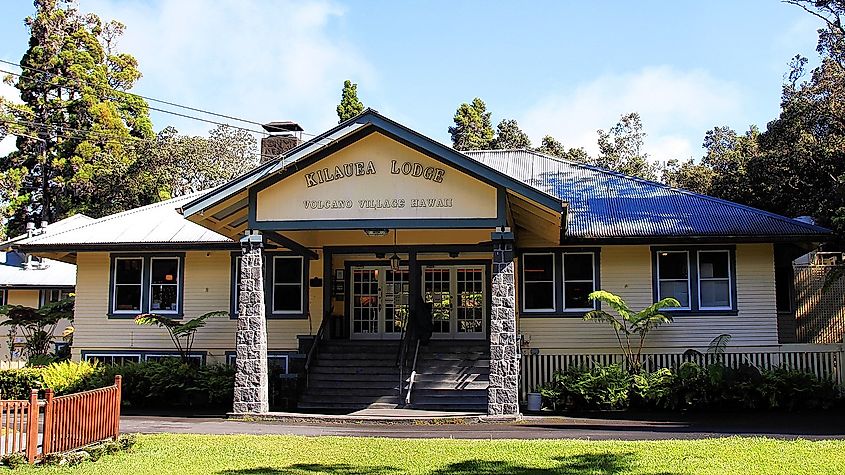 Volcano Village is a small town on the Big Hawaiian Island. This land escapes the norms of sunny peaches and prides its surrounding greenery and natural phenomena of live-flowing lava in two of the world's most active volcanoes. Key sites to visit include the summit of the Kilauea Overlook, as Volcano Village is the place to relax and enjoy natural wonders. Kahili Ginger covers most of the Volcano Village rainforest, with most of its roads being dirt trails and paths.
Lanai City, Lanai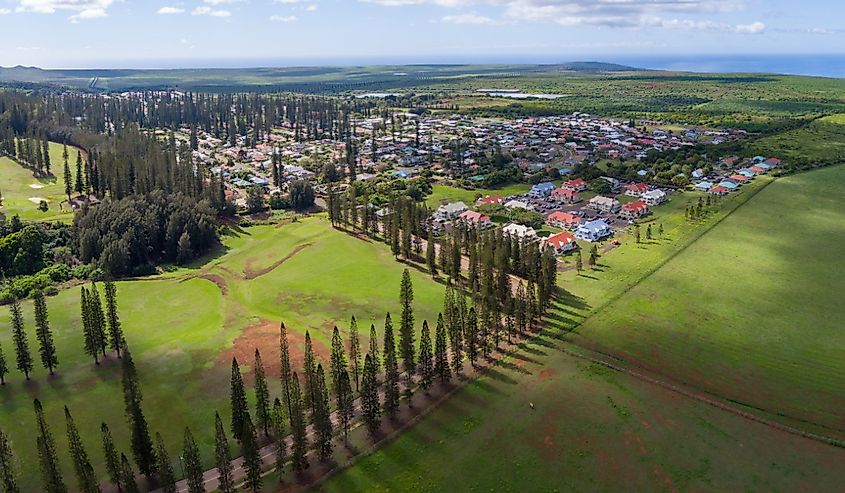 One of Hawaii's most productive towns, Lanai is a commercial hub, once responsible for over 40% of the world's pineapple production. It is on the island of Lanai, one of the least inhabited islands of Hawaii to explore. Rich in culture, activities, and resorts, Lanai City is your go-to for all your shopping and entertainment needs when staying on Lanai Island, and Dole Park is the city's main fairground for local festivals and events.
Honokaa, Island of Hawaii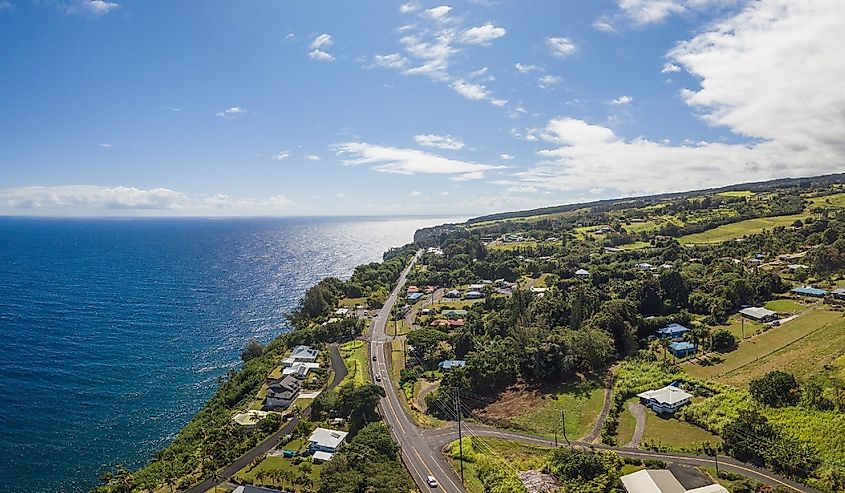 Honokaa is a cute small town on Hawaii's main big island, decorated with dramatic historic sceneries and welcoming small shops and boutiques. It was a hub for sugar plantations when sugar was among the most in-demand commodities worldwide. The town, dating from the 19th century, welcomes a range of diverse communities, such as Chinese, Japanese, and American nationalities, that took advantage of its agricultural potential. It is one of the best towns to understand the island's history, culture, and production.
Hanapepe, Kauai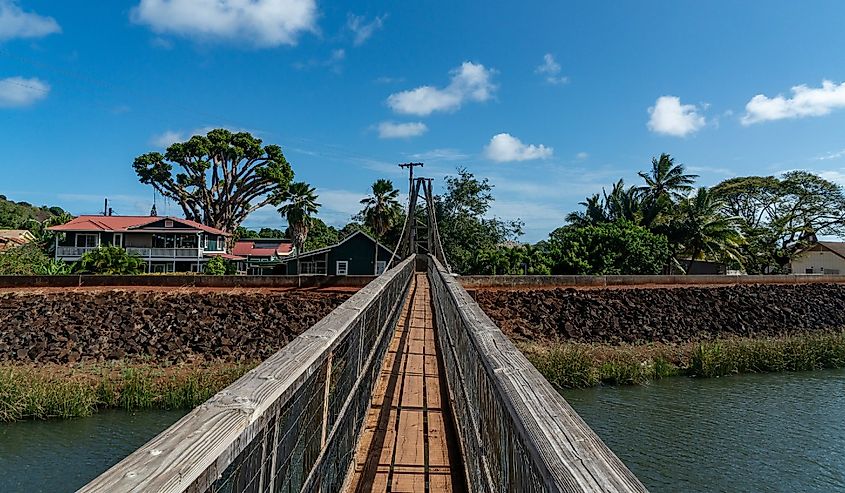 Hanapepe, which means crushed bay in the native language, rests on the south shore of west Kauai and is one of the island's busiest towns. Unlike most calming, peaceful, relaxing small towns, Hanapepe is home to many bars, shops, and numerous local and worldwide art galleries. Some of the best art galleries include Amy-Lauren's Gallery, Banana Patch Studio, The Bright Side Gallery, and The Bridge Gallery across from the famous swinging bridge.
Kaanapali, Maui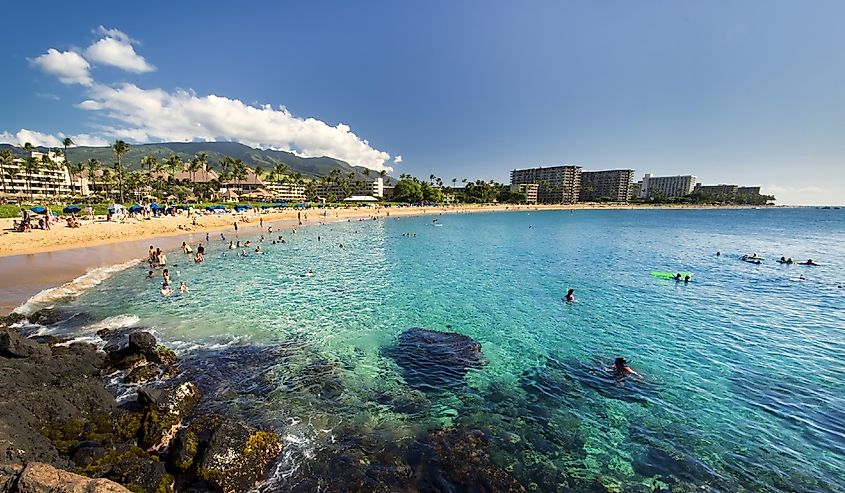 Home to some of the best beaches and most transparent waters, Kaanapali hosts daily cliff diving competitions and is renowned for its beautiful cliffs of Black Rock or Pu'u Keka'a. Located on Maui Island, however, away from the island's busy, expensive island resorts, the small town has limited resources and no major shopping centers. Still, it offers visitors many activities and sightseeing opportunities, such as zipline tours and eco-adventure on the 3-mile beach.
The true Hawiaain experience comprises many aspects: history, culture, unique nature, and memorable experiences. Whether you are a local on the go or a tourist looking to get the most out of your trip, these towns offer everything you need for a magical tropical adventure. Do not limit yourself to trendy and popular towns; visiting the unknown is much more exciting and novel.