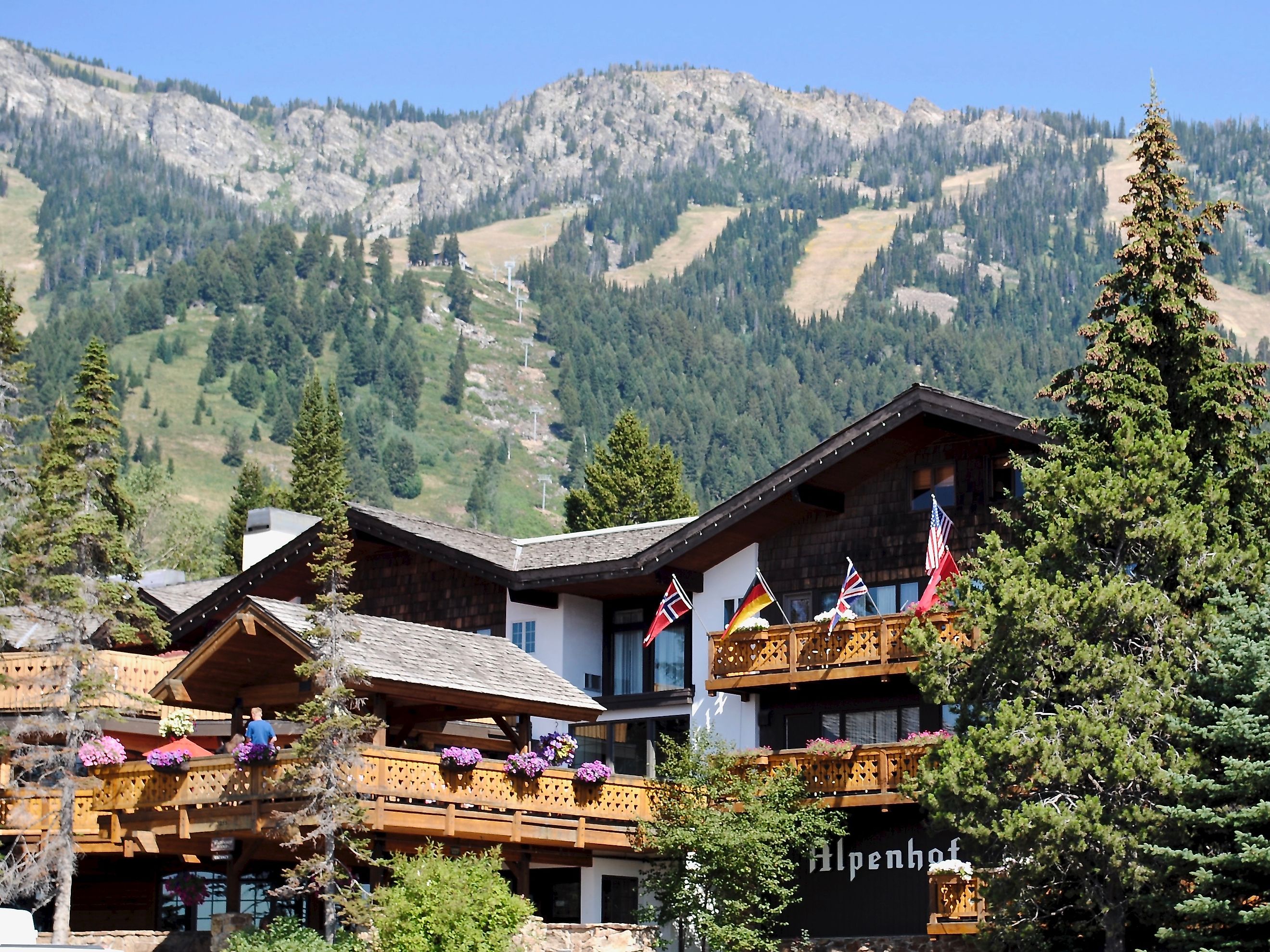 7 Ideal Destinations For A 3-Day Weekend In Wyoming
Whether you want to finally set foot on the world's first national park, have a peek at the Old Faithful, or just wander about in a state whose coal production is second to none, the Equality State, also known as Wyoming, checks all boxes. Sandwiched between Montana in the north—and both Utah and Colorado in the south, the least populated state in America has an impressive vacation credential. From sweeping views of the Great Plains on the eastern side of the state—  to the basin-to-mountain views in western Wyoming, the 44th state can make for a delicious visual feast.
Teton Cabins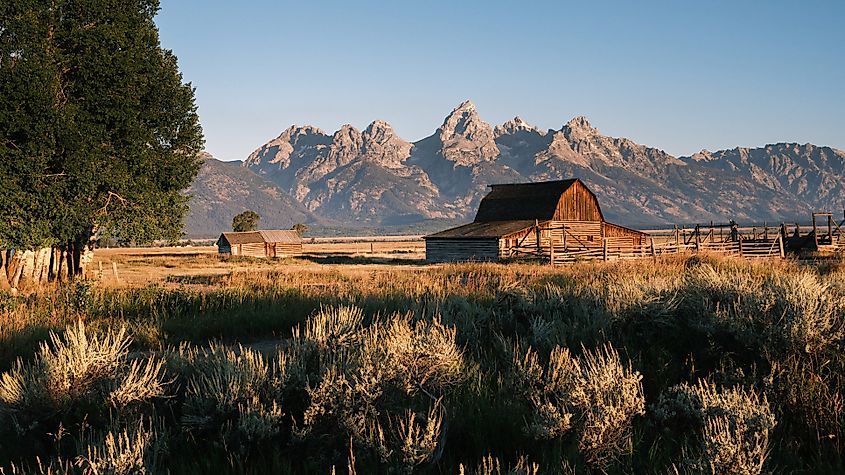 When planning a weekend getaway, accommodation is often a top-of-the-list item. It can be frustrating trying to find a place to lay your head at the last minute. Also, sharing the sky with bison herds, while good in movies, is better watched than lived. A perfect spot you may want to think about is Teton Cabins. Located close to both the Grand Tetons and Yellowstone, two adventure spots that would be criminal to omit from a Wyoming trip, Teton Cabin scores highly on location. Their cozy one and two-bedroom log cabins, in addition to a large 1,800 square-foot standalone cabin, all handcrafted, are in a setting that is framed on all sides with postcard-perfect beauty. With the Teton's grandeur looming large in the backdrop, guests often love resting in the lounge chairs on the porch, while inhaling the heart-ravishing sunsets and sunrises across the Wyoming horizon.
Yellowstone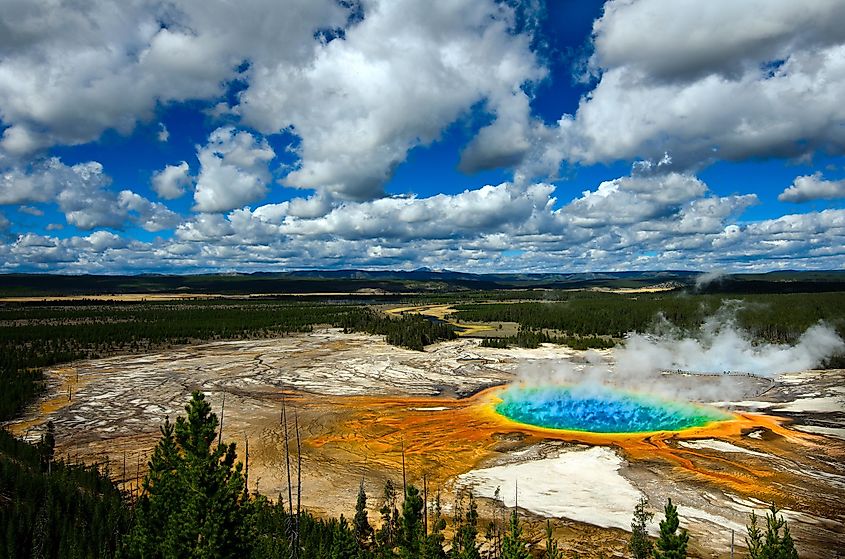 After sorting out accommodation, you will now be free to wander anywhere, while knowing you have a safe, comfortable place you can count on for rest and relaxation. While Yellowstone National Park is a mind-boggling expanse, and spans an area larger than the states of Rhode Island and Delaware combined, your Wyoming trip can never be complete without a visit to what is arguably the most famous national park in the United States. 80% forest, 15% grassland, and 5% water, Yellowstone is nature at its most quaint and quiet. Fortunately, from Teton Cabins, Old Faithful, the phenomenal wonder and one of the most sought-after attractions in Yellowstone, is just under two hours. Once you are in the Upper Geyser Basin, the area where Old Faithful erupts, you will need to remember you are setting foot in the most densely concentrated geyser region in the world. Take a whole day, here; though you can weeks.
Grand Teton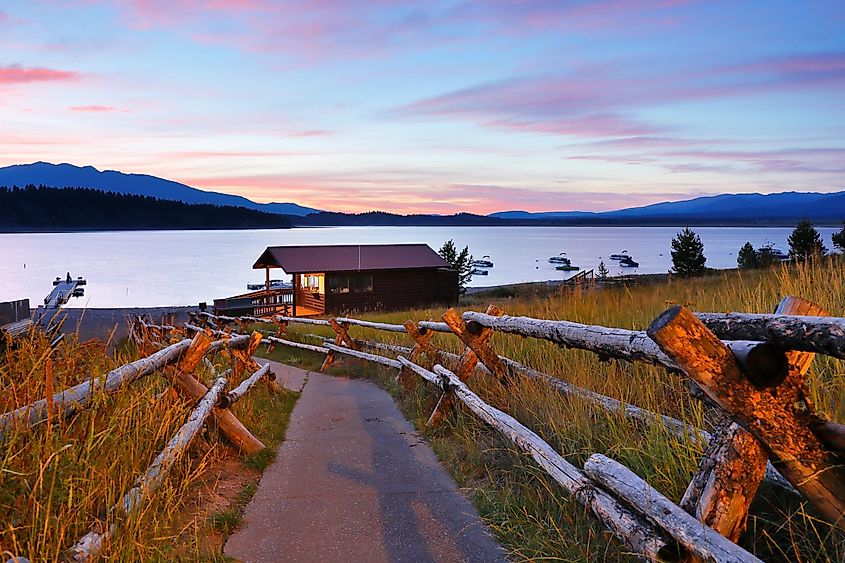 From Yellowstone, take a well-deserved rest back at Teton Cabins. Enjoy a cold, refreshing shower—and then gorge yourself on a hearty breakfast. After this, you will need to rev up the engine for Grand Teton, another Wyoming stunner whose appeal no pen can possibly do justice. A world-famous kaleidoscope that spans more than 300,000 acres of heart-melting greenery, Grand Teton also features spectacular mountain peaks, sparkling alpine lakes, and lush, cascading valleys. While there are many things to see and do in Grand Teton, besides just enjoying the heart-ravishing scenery all around, Grand Teton's centerpiece is Jenny Lake, located at the base of the Teton Range, just about 22 miles from Teton Cabins. Expect to gasp at one of the most beautiful views on Earth — around a mirror lake that is encircled with trembling mountains at every turn of the eye. As many might agree, there is a bit of Switzerland in Grand Teton. Don't rush it. Take another full day.
Wind River Hotel & Casino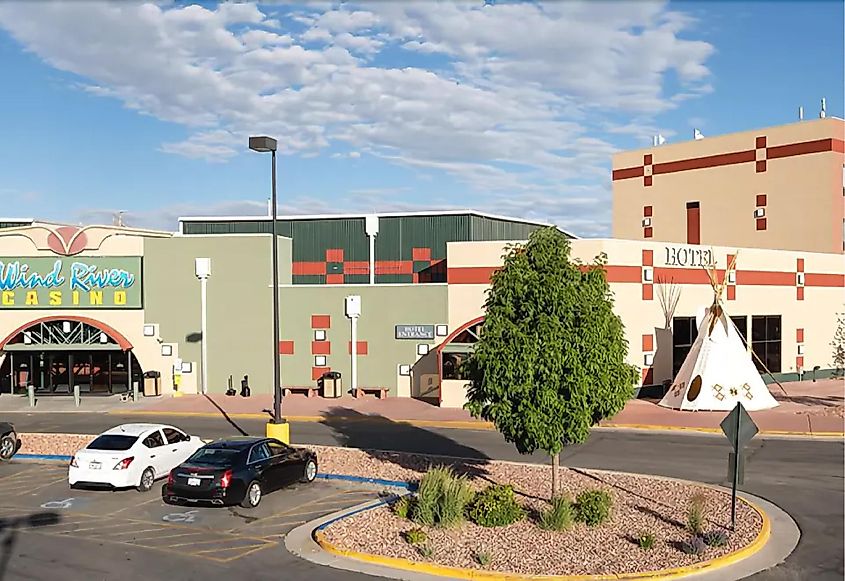 As the sun begins to set, get inside your car, start the playlist, and begin the journey to another lodge. A change, as is often mentioned, is as good as a rest. To get an experience of a different kind, you will want to consider Wind River Hotel & Casino, located approximately two hours from Grand Teton. If you leave Grand Teton at around 6.00 PM, you should be checking in at the reception of Wind River at 8.30 latest. Your room window will open out to breathtaking views of the Wind River Mountain range in a deliciously crisp, non-smoking environment. And since you will arrive late, don't worry about food. The on-site Red Willow Restaurant operates all night from Tuesday to Saturday.
The Wyoming Dinosaur Center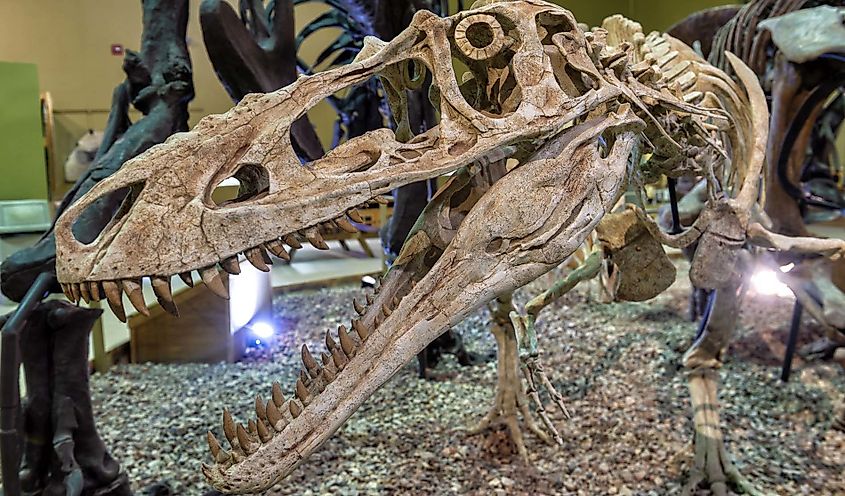 After savoring a hearty breakfast at  Wind River Hotel & Casino, Wyoming Dinosaur Center awaits. Again, don't be in a rush. Wyoming Dinosaur Center is an easy hour from Wind River Hotel & Casino. While Wyoming is a nature lover's playground, and boasts several top-notch wonders, the Wyoming Dinosaur Center deserves to feature on any Wyoming itinerary. For starters, this is one of the top ten dinosaur museums in the world. For perspective, this facility displays almost 20,000 dinosaur bones from the Thermopolis bonebeds — and thousands of other dinosaur bones from outside Wyoming. But wait for the clincher. While other natural history museums display untouchable dinosaur exhibits inside walls of glass, at Wyoming Dinosaur Center, you get to touch real dinosaur bones under the guidance of a real palaeontologist. If this is something you will want to try, make a reservation for the facility's Dig for a Day program.  
Hot Springs State Park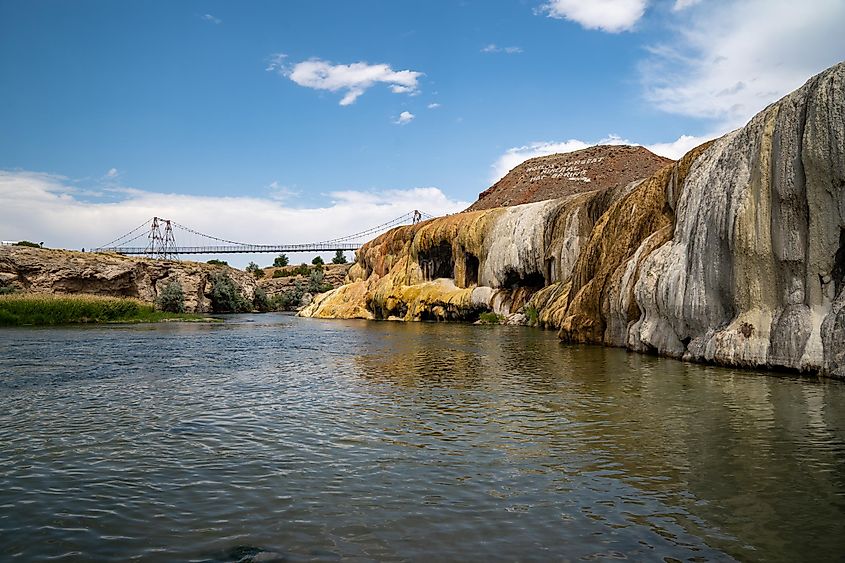 After enjoying a dinosaur excursion at the Wyoming Dinosaur Center, the next Wyoming attraction, Hot Springs State Park,  will be within walking distance. You may want to spend time at this popular day-use park, which means no overnight camping, while indulging in the many adrenaline-fuelled activities Wyoming's first state park has to offer. And if your wallet has become worryingly thin, don't worry. This park, thanks to an original agreement with the Eastern Shoshone and Northern Arapaho tribes, is free of charge. As its name suggests, this park is all about hot springs. Consequently, expect to marvel at world-renown mineral hot springs as they cascade over the terrace of the park— at a fascinatingly constant temperature. Outdoor activities you can enjoy here include hiking, fishing, and boating. Also, be sure to get on the Swinging Bridge and gasp at the heart-melting views of the peaceful river and other exquisite vistas all around.
Hot Springs State Park Bath House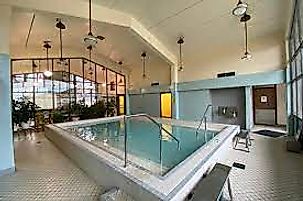 While early settlers traveling westward would stop at the Cowboy State to soak their weary feet at the region's many naturally heated pools, today, you can take that experience even a notch higher. Available on Sundays from noon - 5:30 P.M. Wyoming's Hot Springs Park Bath House is just the perfect climax to a pleasure-packed 3-day adventure. As with the park that encircles it, this popular bath house is free of charge. What you'll find here are both indoor and outdoor pools exclusively containing the spring minerals water — and with no added chemicals. These refreshing dips should take no more than 20 minutes. If you feel you need another plunge, you will need to wait two hours. After enjoying what natives believed to be therapeutic, you will be energized enough to resume the rat race.
The Takeaway
An American vacation experience can never be complete without setting foot—and eyes—on the least populated state in the country. The state's number one attraction is Yellowstone National Park, the first national park in the world—and arguably the most popular in the United States. Yet while Yellowstone to Wyoming is like the sun to the sky, the state also plays host to several other attractions that will not fail to melt the heart of any first-time visitor. And that is the place of Grand Teton; and the place of Wyoming Dinosaur Center; and the place of a few other attractions we have highlighted in this article.