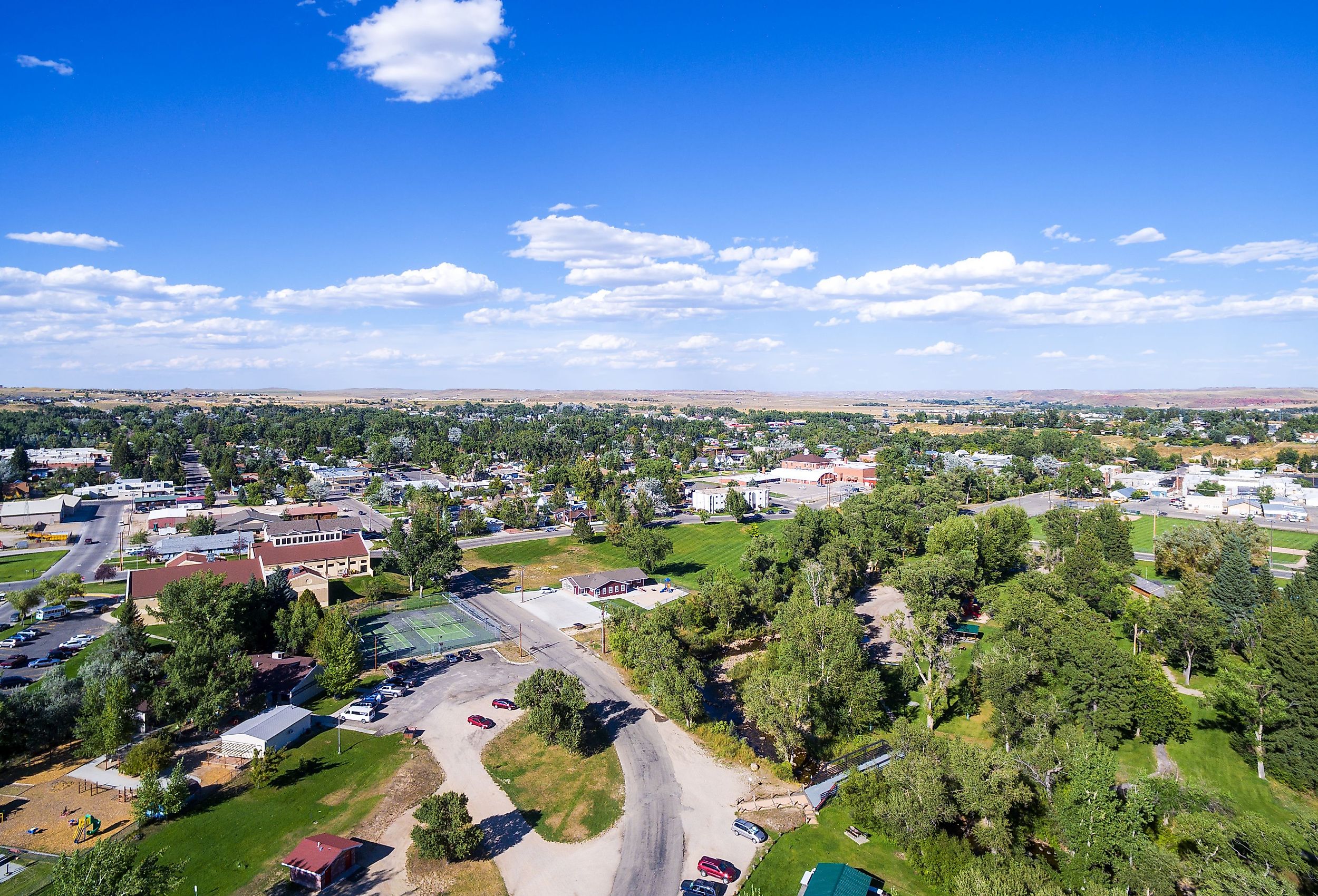 The Best Small Towns To Retire In Wyoming
Retirement is a huge milestone. After a lifetime of hard work, seniors finally get to rest and perhaps search for a calm and small town better suited for the popular retirement lifestyle. Tranquillity seems to be a huge drawing point for many looking to settle down during retirement age. Sitting back, relaxing, and enjoying the euphoric sunset seems like heaven. This list of towns caters and appeals the most to the senior population in the beautiful and picturesque western state of Wyoming. Continue reading to find the perfect small town in Wyoming to move to for retirement.
1. Lander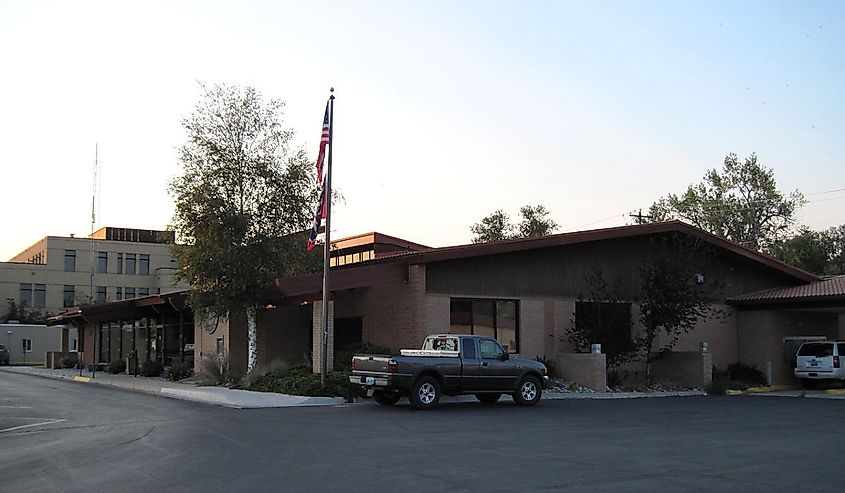 Lander is a charming small town in the central area of Wyoming. This quaint community situated at the foot of the Wind River Mountain Range boasts stunning mountains and offers a variety of outdoor activities. It is perfect for retirees looking to spend their day in the beauty of nature with fresh air surrounding them. Another reason why Lander is great for seniors is the fact it has a large number of retirement communities as well as many health services centers such as medical clinics and hospitals in the town, ideal for seniors who may have health issues. Having many efficient medical centers nearby can give a sense of safety to new residents.
2. Cody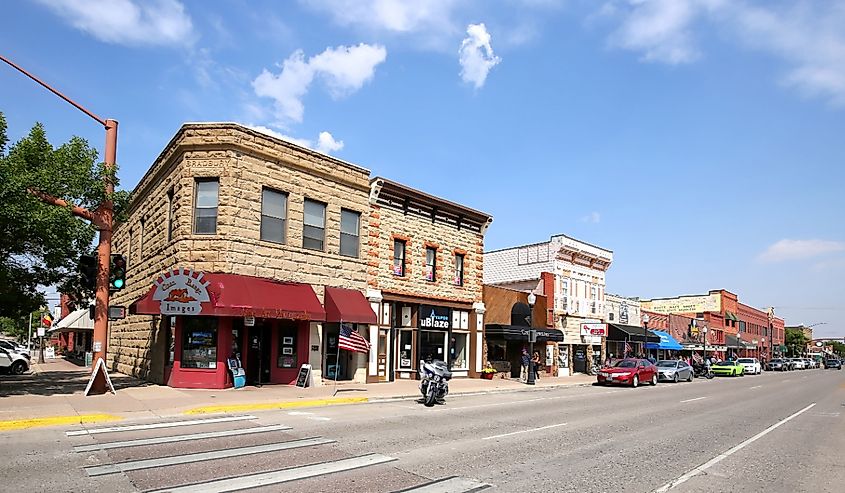 With a small yet strong population of just over 10,000 people, Cody is the perfect town for retirees looking for a relaxed and laid-back lifestyle. Occupying the northwest of Wyoming, Cody is home to sensationally beautiful natural scenery such as mountains, canyons, and rivers and is close to Yellowstone National Park. With the iconic Yellowstone nearby, nature-loving seniors will be in love with all the natural wonders this ravishing region has to offer! In terms of temperature; Cody provides its inhabitants with warm summers and fairly dry, cold winters. The culture within Cody is very much influenced by cowboys and western history. This includes rodeos, the "Plains Indian Museum," a firearm museum as well as the jaw-dropping Old Trail Town which is an impressive restoration of more than 25 historic western houses.
3. Jackson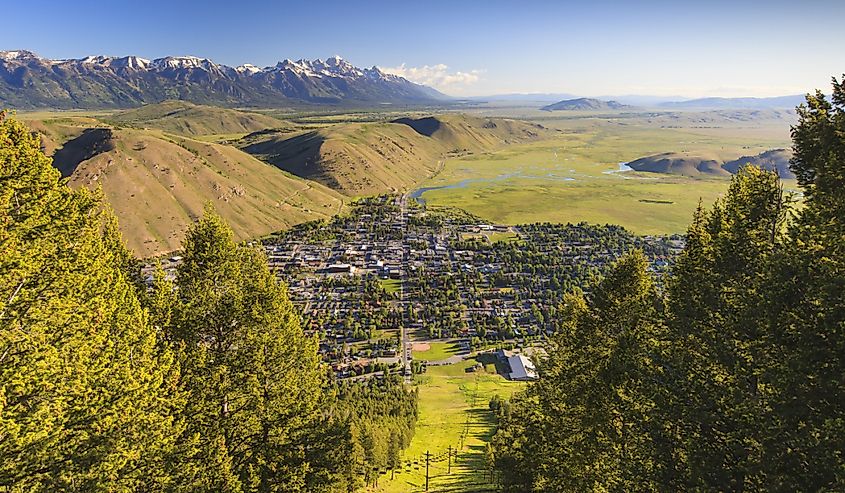 Being the largest town in Teton county and maintaining a growing population of around 10,760, Jackson is a lovely mid-size town popular for tourism due to its proximity to lovely ski resorts such as Jackson Hole Mountain, Snow King Mountain, and Grand Targhee! It is a fantastic locale for retirees looking to have fun outdoors and stay active while returning to a relaxing home in the valley with Wyoming's magnificent mountains within its view. Other features that make Jackson great for retirees are its great healthcare services such as St. John Health which is the primary hospital in the city as well as its ranking as one of the best places to live in Wyoming! This small town on the cusp between wilderness and town is perfect for retirees looking for a high-quality retirement experience within nature.
4. Powell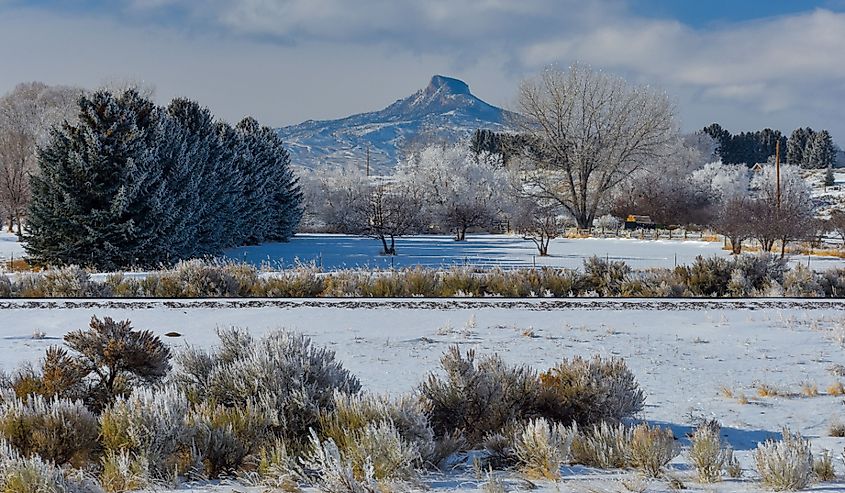 Sitting peacefully in Park County, Wyoming, Powell is a small yet beautiful town of 6,314 people settled down in the alluring region of northwest Wyoming. Originally inhabited by the Crow, Blackfeet, and Shoshone indigenous people, the area has a long history. Then, in the 1800s; a settler frontiersman, John Colter entered the valley, the first time a non-indigenous person set foot in the region while returning to a trading post on the Yellowstone. Powell was incorporated in 1909 as a town and in 1964 as a city.
Due to this interesting history, Powell is a great area for seniors who love history and nature. The quaint town is 75 miles east of Yellowstone National Park. Due to its progressiveness, Powell was proudly designated an "All-American City" and is home to a diverse economy with high quality of life and friendly locals. Other pros for seniors include excellent healthcare services, cultural events, shopping, fine dining, and quality public services. In terms of weather, Powell is in an almost snow-free valley between two mountain ranges, thus providing mild winters (25 degrees warmer than Chicago winters) and warm, dry summers!
5. Worland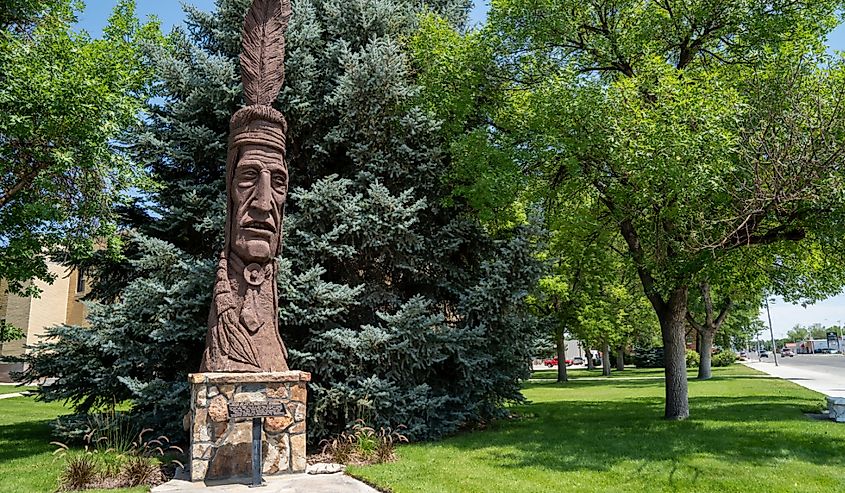 Sitting on the east side of the beautiful Bighorn River and adorned by the charm of nature, Worland will please any retiree that desires to settle within its community. To the east is the marvelous Bighorn Mountains. Head north and you will find fascinating petroglyphs and to the south, there are superb mineral hot springs which are the largest in the whole world! For those interested in prehistoric history, retirees can look to Washakie Cultural Center and Museum to see exhibits on early mammoth hunters, paleontology, and early settlers! Another huge plus for seniors is that despite being a small town Worland offers the Worland Senior Center which provides a demand response service on weekdays and Sundays.
6. Torrington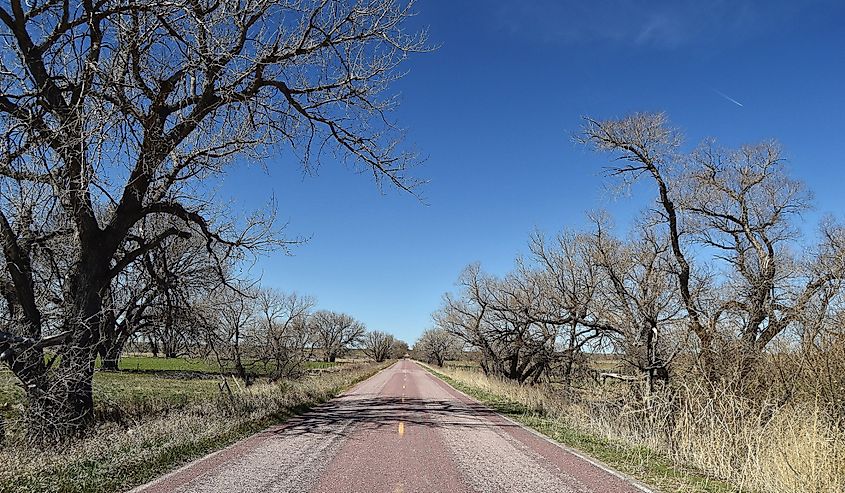 Along the splendid banks of the picturesque North Platte River and situated on the historic Mormon Trail and near the Oregon and California trails, Torrington is an underrated small town of approximately 6,500 people. Some great features of Torrington include the town's superb public services such as healthcare and schools. Banner Health Community Hospital in Torrington opened its new expanded space on November 2nd, 2020 which included upgrades in Lab, X-ray, imaging, cardiac rehab, outpatient surgery, a new emergency building, a new personal training building, a new birthing and post-delivery suites! If that is not convincing enough, other selling points of this gorgeous town are City Park, Dale Jones Municipal Pool, Grande Vista Park, Pioneer Park, Sports Complex and so much more!
7. Riverton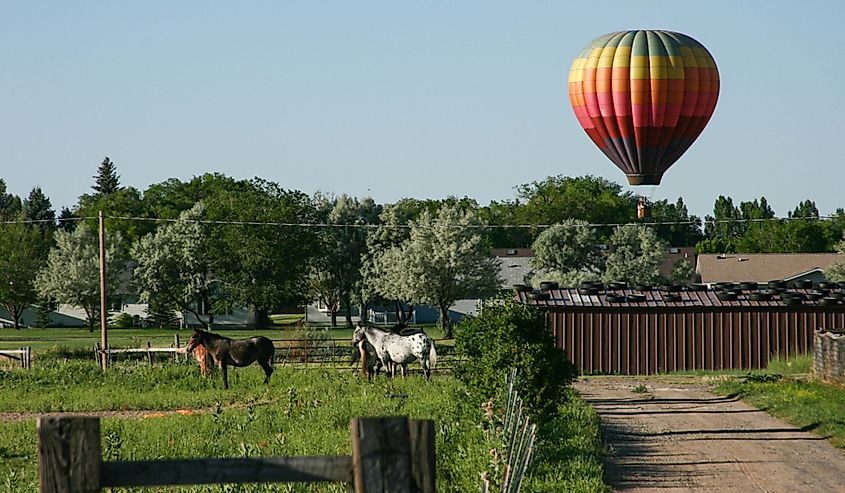 Known as an iconic historical crossroad for explorers, cowboys, and indigenous peoples, Riverton, nestled along the "Yellowstone Highway" has a lovely population of around 10,500 people. Riverton is an important area and a perfect town for a retired couple! With exciting annual events such as the Spring Carnival, Car Show, Riverton Rendezvous Balloon Rally, and Fremont County Fair, Riverton is a wonderful spot to settle down in a welcome, close-knit community with lots of perks. Named after the four rivers surrounding Riverton has plenty of nature to explore and is close to the amazing Castle Gardens Petroglyph Site and Wind River Heritage for those with an interest in the local cultures of the area as well as The Riverton Museum!
8. Buffalo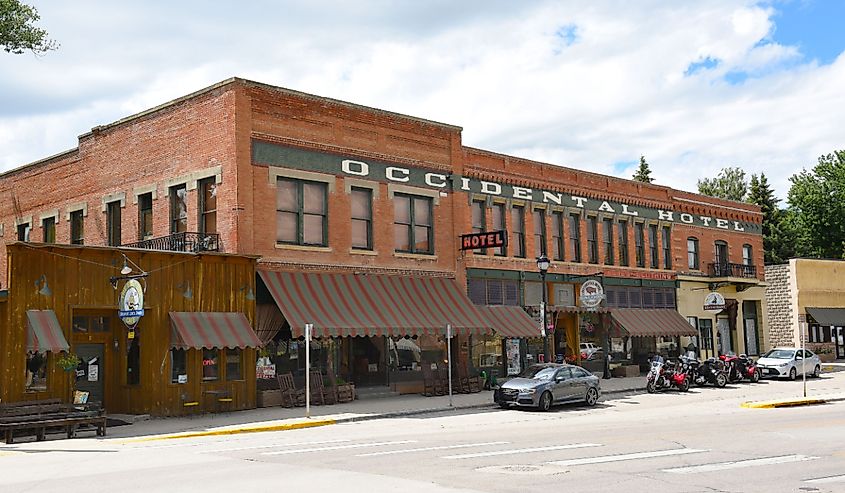 Home to just under 5,000, Buffalo is a historic town located almost equidistantly between the iconic Yellowstone National Park and Mount Rushmore. With over 15,000 fascinating artifacts, the historic Jim Gatchell Museum is a star in terms of Old Western museums and is perfect for retirees with an interest in history! Buffalo is also home to a downtown reminiscent of the Old West including historical buildings such as the iconic Occidental Hotel. For retirees looking to take advantage of their time in nature, Buffalo is just a short drive from hunting, fishing, guest ranches, lakes, streams, skiing, boating, camping, and mountains.
Being not just a bucket list state in terms of tourism but also an amazing state to live in for families as well as seniors and retirees especially, Wyoming is an excellent state with low-income-tax, and fair housing prices, perfect for retirees. Wyoming is also a host to beautiful western architecture and lots of old western American and indigenous history and culture. With such an abundance of nature, rushing rivers, and iconic American tourism locations like Yellowstone National Park and close distance to South Dakota's Mount Rushmore, seniors who choose to make Wyoming their retirement destination will surely never encounter boredom despite fulfilling the dream of a laid-back retirement lifestyle! When a state is as beautiful as Wyoming, it would be a crime to overlook it.