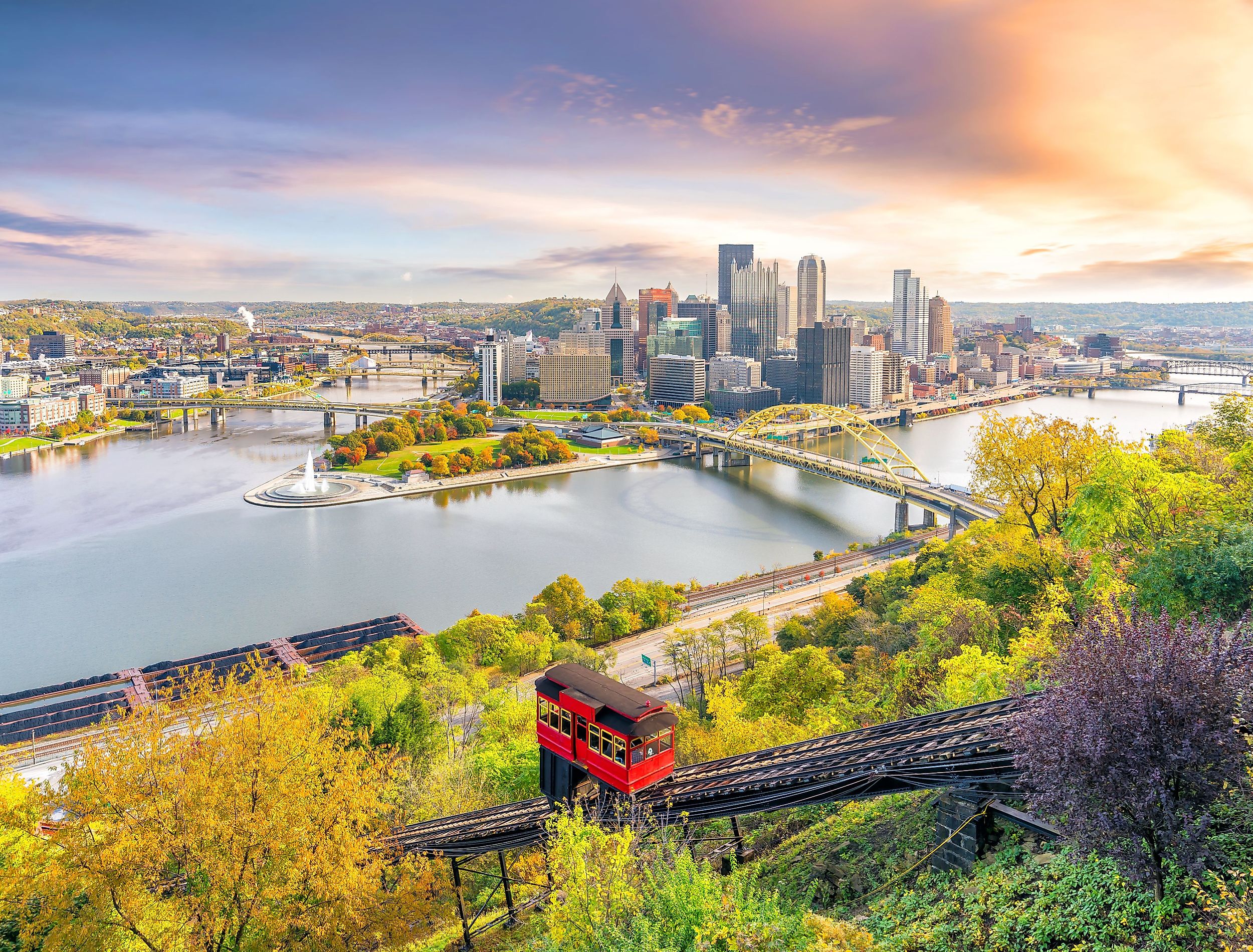 6 of The Most Affordable Places To Live in The US
One of the largest factors fueling the anxiety of people today is the seemingly uncontainable cost of living. The price of basic goods, especially real estate has skyrocketed in the last 20 years to the point where homeownership is now unattainable for some people, especially in their hometowns. Rental markets have also seen a steep incline. However, there are still affordable places to live in the US.
1. Pittsburgh, Pennsylvania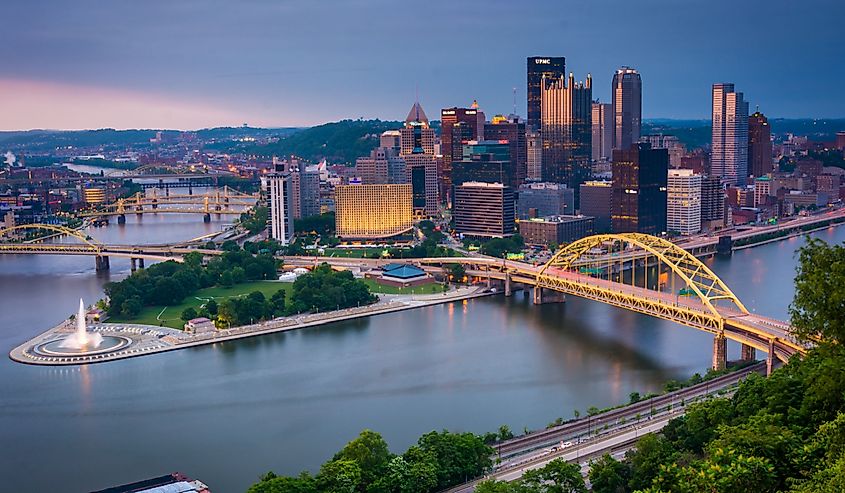 The Steel City is the first entry on this list. Located in the western half of Pennsylvania, Pittsburgh is well known for its large steel industry and blue-collar culture. Often overlooked by its big brother Philidelphia, Pittsburgh has a unique charm itself.
The cost of the average home in Pittsburgh is a modest $229,957. That is a 3.3 percent increase from last year. Prices are most likely to climb steadily this decade but that should not be setting off alarms.
Rent on the other hand should come in at around $1,427 for 810 square feet. This should be able to net renters a large apartment or a modest townhouse. Either way, your hard-earned money will go quite far.
There are no signs of the Pittsburgh real-estate market becoming a rich man's game overnight. If things stay the same Pittsburgh should remain one of the most affordable big cities moving forward.
2. Fort Wayne, Indiana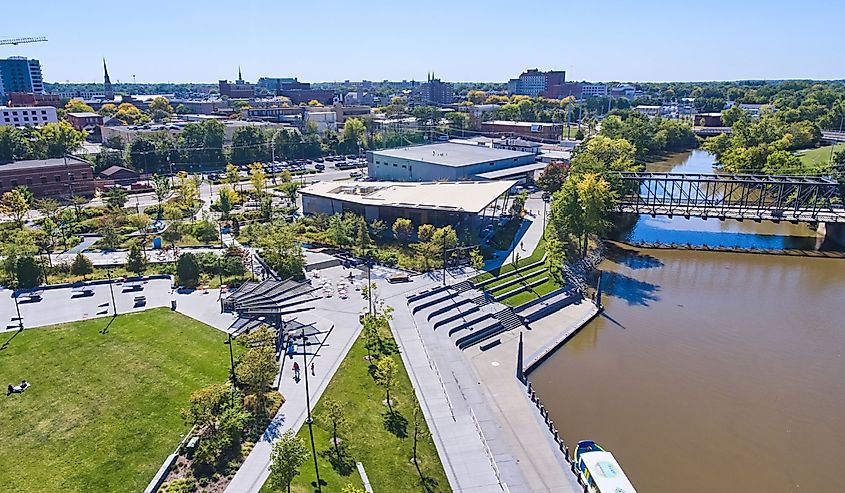 Right in the heart of the midwest, Fort Wayne serves as a great place to settle down and start a family. Fort Wayne is a typical mid-sized city in the midwest. The weather is cold and fridged but the people are warm and friendly.
The overall cost of living in Fort Wayne is one of the cheapest in the country. Essentials like food, water, and gas will not have you searching for a second job. This is only complemented further but the dirt-cheap housing market.
On average, a home in Fort Wayne will run you around $205,447. A 12.4 percent jump since last year. While this large jump in price might be somewhat alarming, real estate experts in the area are predicting the cost of homes to level out and remain very affordable.
For those who do not want to take the plunge into real estate just yet, the average cost of renting in Fort Wayne is $1,025 for roughly 891 square feet. This is a great deal that should be able to land you a spacious detached home for what a shoebox of an apartment costs in large cities.
3. The Quad Cities, Iowa, and Illinois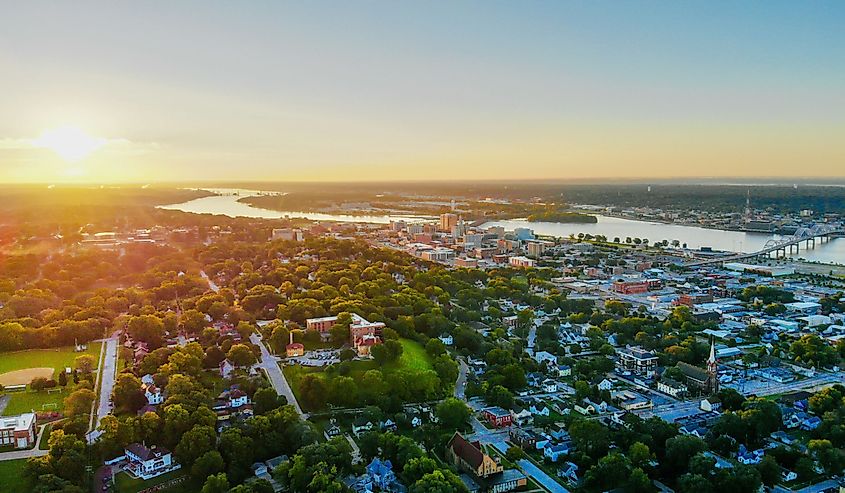 Stretching across the Mississippi River and the state borders of Iowa and Illinois, the Quad Cities is certainly a unique place to live. The Quad Cities are actually made up of five distinct places. Davenport, Bettendorf, Rock Island, Moline, and East Moline. 
Each city has a different housing marking but all are quite reasonable. The most expensive city is Bettendorf at $284,017 and the cheapest is Rock Island at $117,298.
When averaging out the cost of rent in all five cities, you should expect to fork up around $1,110 for a smaller bungalow or large townhouse. With plenty of options available, this should serve as a great place to stay while waiting out the real estate market.
This area is well-known for its brewery scene along with its river cruises and bustling casinos. The Quad Cities all serve as great places to get into the market or to settle down somewhere quiet.
4. Huntsville, Alabama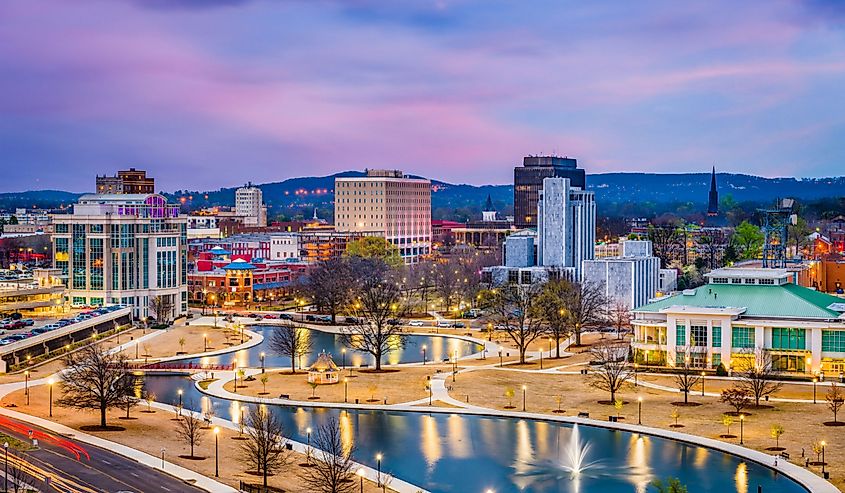 Our first and only entry located in the deep south, Huntsville might serve as the obvious place to move if you are not wanting to put up with the harsh winters of the midwest. Huntsville has one of the fastest-growing metro areas in Alabama with new opportunities springing up all the time. Huntsville's identity is very much tied to its association with NASA and the military.
This once-small town has seen a sudden explosion of development and new residents causing its housing prices to rise. A home in Huntsville will set you back $284,439, making it the most expensive place on this list.
Renters are in for a treat though. The average place for rent will cost a very reasonable $1,146 per month for 938 square feet. This low price will let you save up to jump into the housing market if need be.
Despite the rise in housing costs, there is so much potential to be had in this budding city. New businesses are moving there every day. If you are able to get into their market now, who knows how much your home will cost in ten years?
5. Green Bay, Wisconsin
Caught in the middle of the big city and small town, Green Bay is a great mix of both the hustle and bustle of a surging metropolis along with a quaint town. Known for having one of the most passionate NFL fanbases in the country, Green Bay residents are a proud group of people.
A home in Green Bay costs roughly $209,172 which is certainly not as cheap as some of the other cities on this list. But when factoring in the overall cost of living, access to opportunity, and ease of travel, the extra money is certainly worth it.
Surprisingly, the cost of rentals has dropped significantly. If you are looking for a more temporary stay in Green Bay to test out the waters, it should only take about $1,200 to do so. Studio apartments are even cheaper at around $400.
While Green Bay is a great place to live, it is not for the faint of heart. Winters in Green Bay are notoriously long and brutal. If you do decide to make the trek up north make sure you bring an extra jacket.
6. Hickory, North Carolina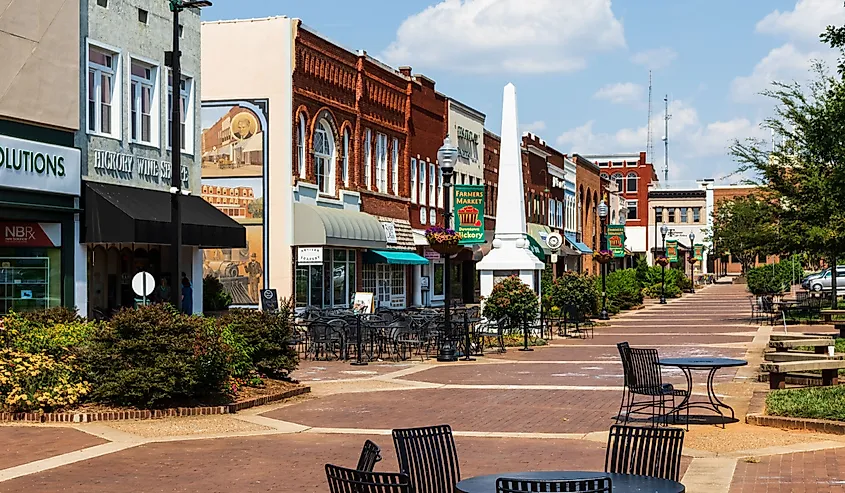 Only a few hours outside of the Charlotte metro area, the small town of Hickory, North Carolina is a market many people are flocking to. Made up of seniors and couples looking to raise families, this humble town could be the perfect place to live if you are looking for affordability.
Homes in Hickory are an average of $161,000 but if you are not totally sold on the idea of living in a small town, you can always experiment. It will not cost you much to try it out for a year or so. Apartments for rent are on average $900.
Many people are predicting Hickory to soon become an area of serious growth within this decade. As Charlotte continues to expand more people will come to Hickory and with them more business opportunities. This may result in an increase in overall home values. Get in while you can.
Summary
Do not despair, there is still hope. While homes in large megacities like Los Angeles and New York are becoming out of reach for the lamen, there are still plenty of great places in the US to live at a reasonable price. Thankfully, the US is a big nation with plenty of up-and-coming small towns and old and reliable cities.