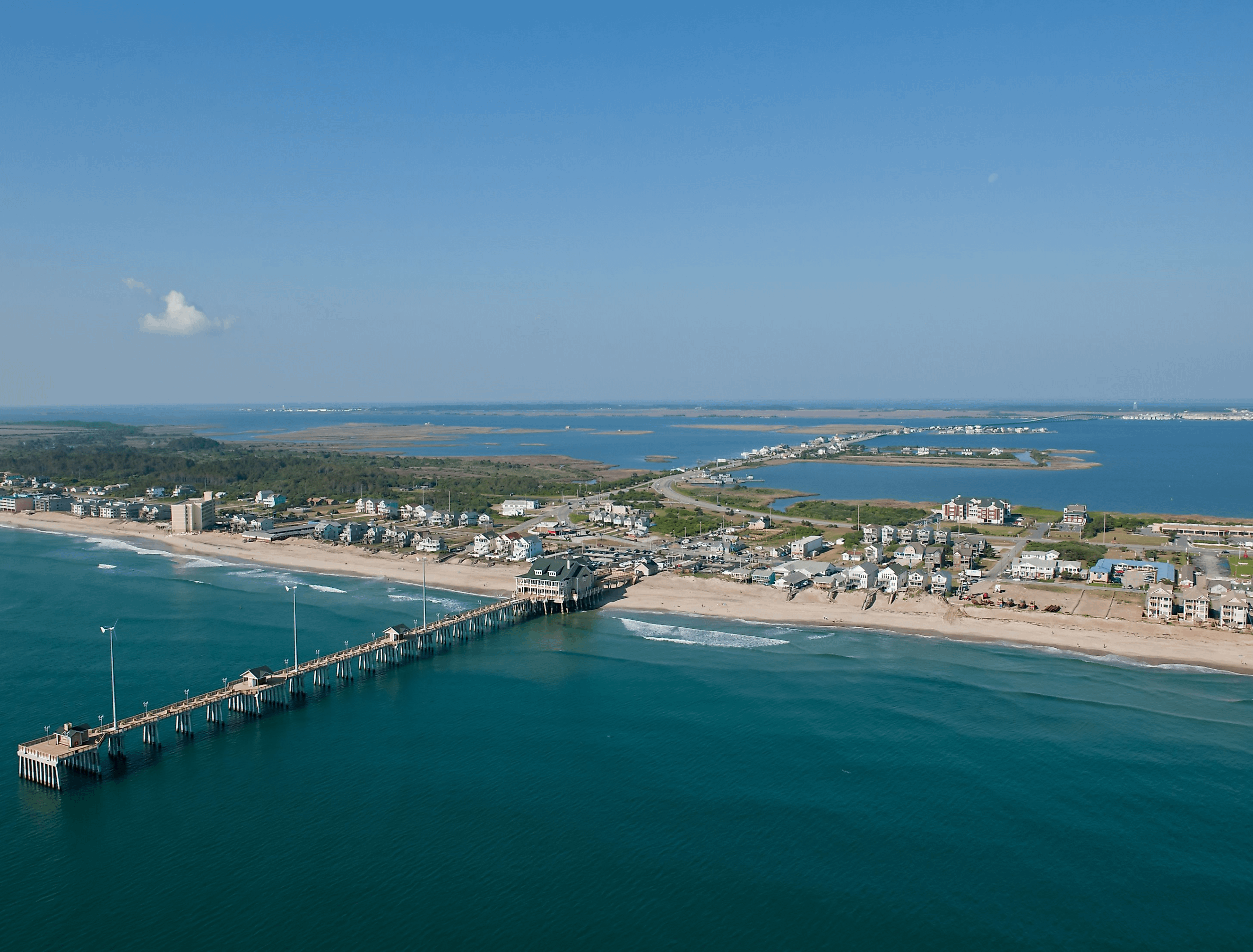 4 Best Small Beach Towns in the Carolinas
Nothing says summer like a day at the beach, and the Carolinas have no shortage of beautiful coastline to enjoy. From Nags Head to Wrightsville Beach, find out which small towns offer the best beaches and activities for a perfect Carolina summer vacation. Whether you're looking for family-friendly fun or a quiet escape from it all, these towns have something for everyone.
So, pack your sunscreen and grab your swimsuit – it's time to hit the beach!
Nags Head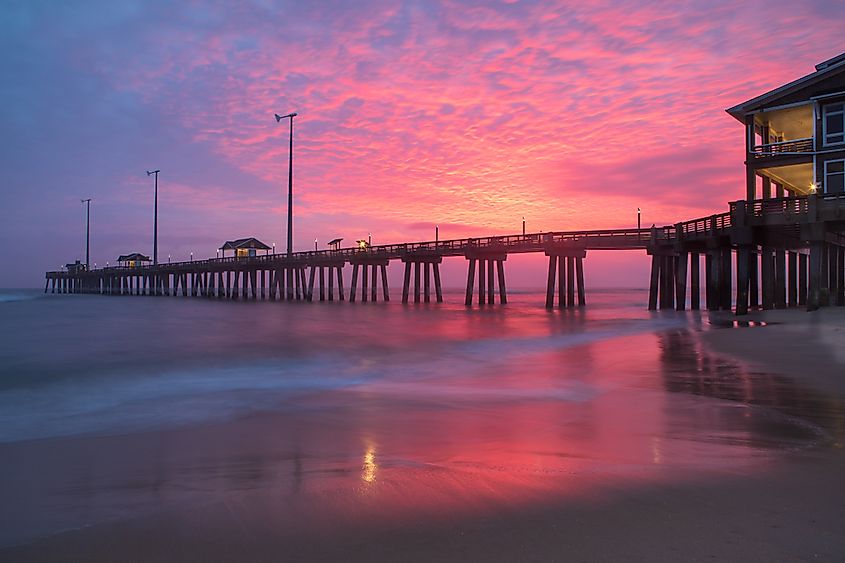 If you're looking for a small beach town with character, Nags Head is the place for you. This unique town has a rich history dating back to the 1800s, and its quaint atmosphere is perfect for a relaxing vacation. Located on the Outer Banks of North Carolina, Nags Head is known for its beautiful beaches, amazing seafood, and friendly locals.
Why is Nags Head the best small beach town in the Carolinas? Here are just a few reasons:
Nags Head's beaches are some of the most beautiful in the country. With miles of pristine coastline, there's plenty of space to find your perfect spot to relax. And if you're looking for a little more excitement, the town is also home to the world-famous Nags Head Pier, where you can fish, surf, or just take in the stunning views.
Seafood lovers will be in heaven in Nags Head. Fresh seafood is readily available, and there are plenty of great restaurants to choose from. Whether you're looking for a casual dining experience or a fine dining establishment, Nags Head has something to offer everyone.
One of the things that makes Nags Head so special is its local charm. The town is full of friendly locals who are always happy to help make your vacation perfect. From recommending the best places to eat and drink to pointing you in the right direction for some great shopping, the locals in Nags Head will make you feel right at home.
So, if you're looking for a small beach town with character and charm, Nags Head is the perfect destination. Come experience everything this unique town has to offer!
Kitty Hawk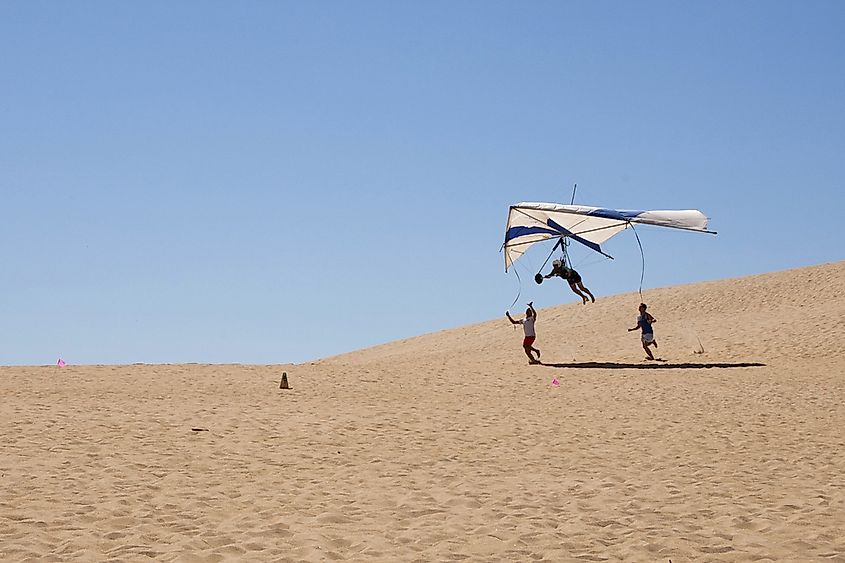 Kitty Hawk is the best small beach town in the Carolinas for a number of reasons. First, its location can't be beaten. Kitty Hawk is situated on the Outer Banks, which means that it's right on the coast and has direct access to the beach. This makes it an ideal spot for a summer vacation or a weekend getaway.
With its' small-town feel, Kitty Hawk is a great place to unwind and relax. It is easy to just kick back and enjoy the slower pace of life here. However, there are even plenty of activities to keep you busy in Kitty Hawk.
It is home to some of the best fishing in the area. If you're looking for a place to cast your line, Kitty Hawk is the perfect spot. There are also charter boats available if you want to go deep sea fishing.
Finally, Kitty Hawk is a great value. You can find affordable accommodations and activities without sacrificing quality or selection. All of these factors make Kitty Hawk one of the best small beach towns in the Carolinas.
Wrightsville Beach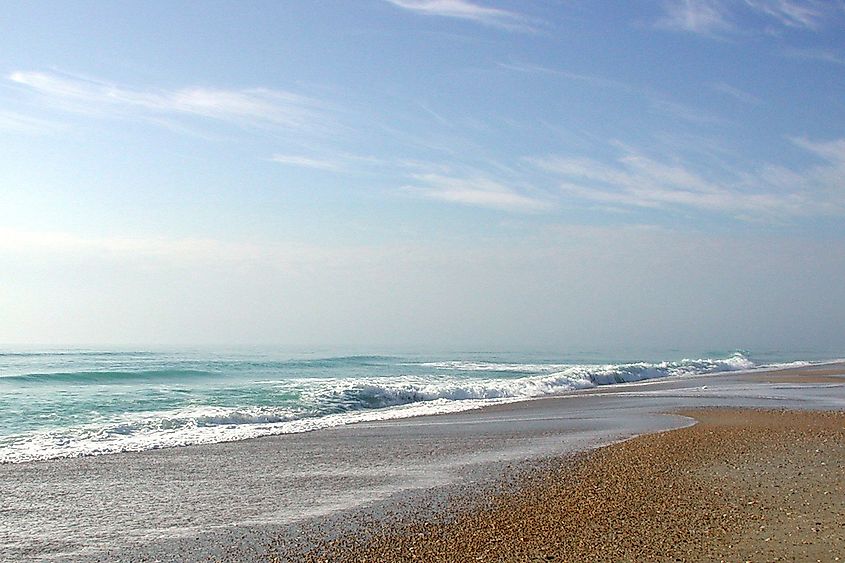 Wrightsville Beach is one of the most sought-after vacation destinations in North Carolina. And it's easy to see why! From its wide, sandy beaches and crystal-clear waters to its lush vegetation and abundance of activities, there's something for everyone in this beautiful beach town.
This hidden gem is located just minutes from Wilmington, making it the perfect spot for a quick getaway or a longer vacation. The town is home to a variety of shops, restaurants, and businesses, as well as several parks and public beaches. There's also a fishing pier, boat ramps, and a playground – making it the perfect place to bring the whole family.
Wrightsville Beach is known for its laid-back atmosphere and its welcoming locals. It's the perfect place to relax and enjoy the incredible views. With so much to do, you'll never find yourself bored!
Kiawah Island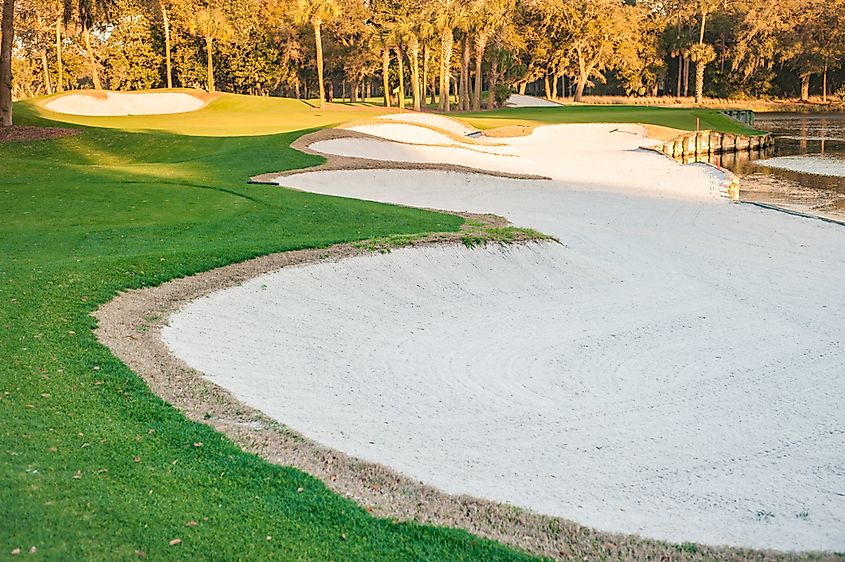 Kiawah Island is a small beach town in the Carolinas that is quickly becoming a popular vacation destination. The island offers beautiful beaches, world-class golfing, and plenty of activities for families. Here are five reasons why Kiawah Island is the best small beach town in the Carolinas.
Kiawah Island has some of the most beautiful beaches in the Carolinas. The sand is white and powdery, and the water is crystal clear. There are also plenty of beach amenities, such as umbrellas, chairs, and cabanas.
The island is home to five award-winning golf courses, including the Ocean Course, which has hosted the Ryder Cup and PGA Championship. There are also plenty of golf lessons and clinics available for all levels.
There are plenty of activities for families on Kiawah Island. The island has a playground, a water park, and plenty of trails for biking and hiking. There are also several restaurants and shops.
There are many great accommodation options on Kiawah Island, including hotels, vacation rentals, and condos. There is something for everyone, whether you're looking for a luxurious experience or a more budget-friendly option.
Kiawah Island is conveniently located near Charleston, which is a great place to explore, and a short drive from other popular destinations, such as Myrtle Beach and Hilton Head.
If you're looking for a small beach town that has it all, look no further than Kiawah Island!
In Summary
Get out there and enjoy some of the best beaches the Carolinas have to offer. And when you're done swimming, sunbathing, and building sandcastles, be sure to check out some of the amazing local restaurants and attractions. Don't forget to share your experiences with us – we love hearing about peoples' beach adventures! Have you been to any of these towns? What did you think? Do you have any tips or tricks? Let us know in the comments below!