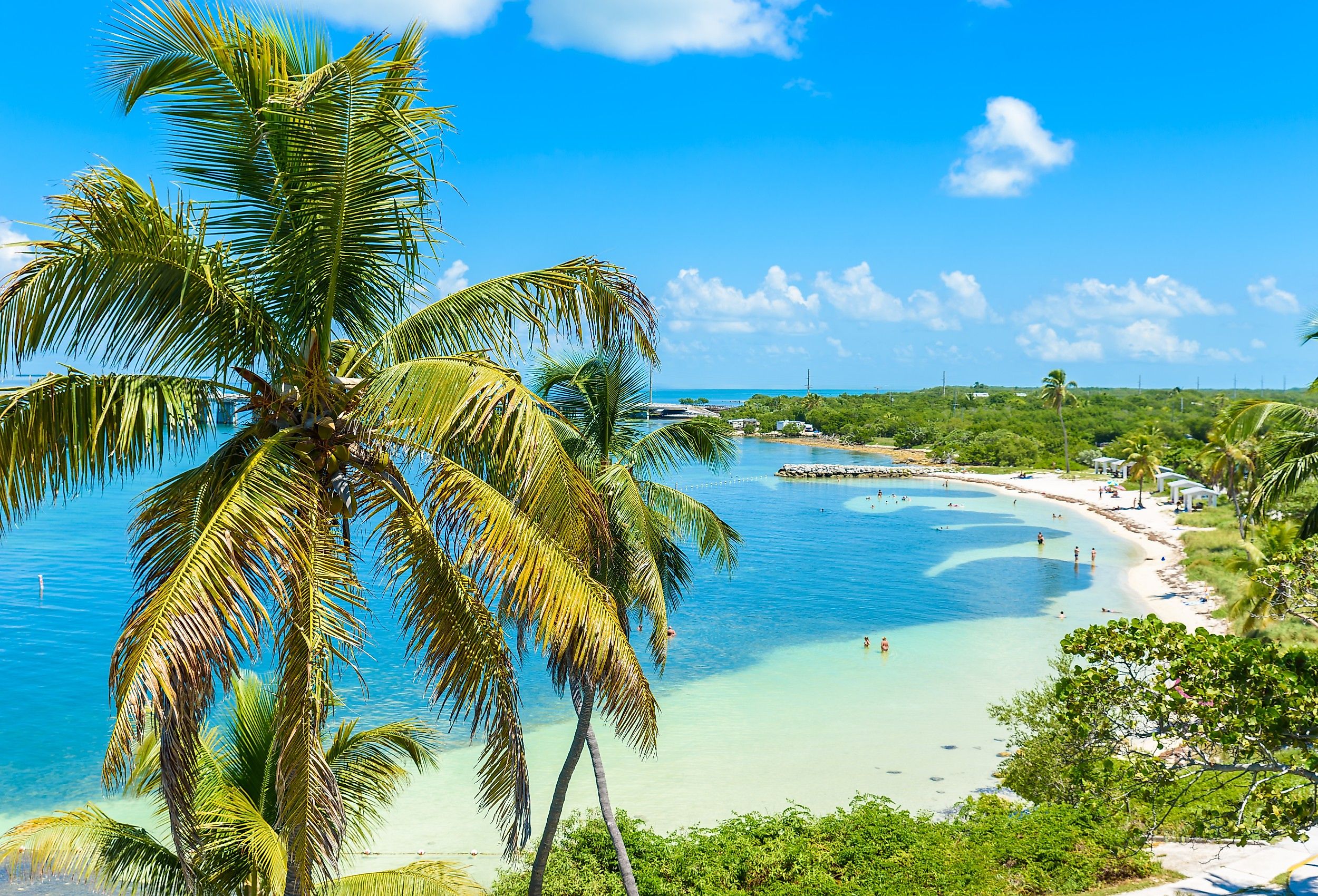 14 Underrated Destinations In Florida To Avoid Summer Crowds
Being one of the top destinations is a big weight to carry, and Florida has been doing it with ease. Bypassing the well-trodden paths, these underrated destinations offer a breath of fresh air, allowing visitors to relish the Sunshine State without contending with the bustling crowds. Embark on a journey to the Gulf Coast's Panhandle, where serene stretches of shoreline remain untainted by the mainstream influx. Quiet havens like Amelia Island beckon with their unspoiled beauty and unhurried atmosphere. Venture inland to the charming town of Winter Garden, nestled beside the larger cities. Festivals, boutiques, and a burgeoning arts scene create a harmonious haven for those seeking authenticity beyond the clamor. Travel to these underrated destinations in Florida to avoid summer crowds and have the best vacation.
Amelia Island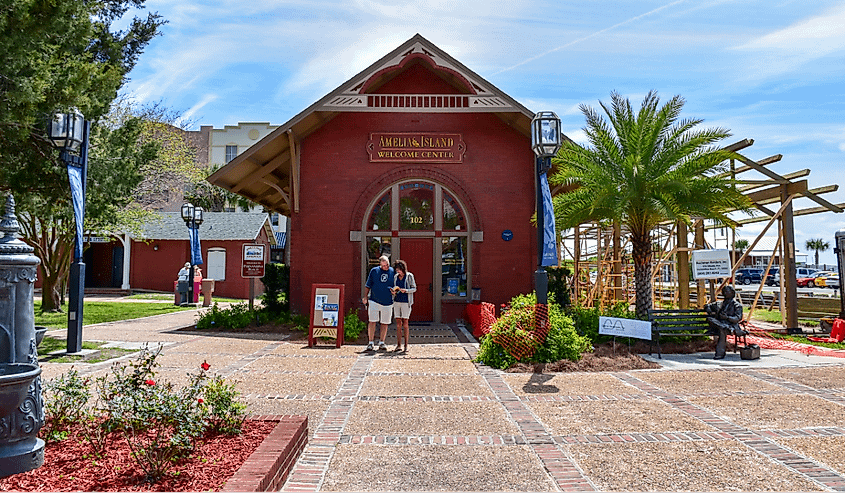 Finding its way into the top islands worldwide and the country, Amelia Island is one of the most affordable summer vacation spots in Florida. For history, Amelia Island boasts the oldest: Floridan lighthouse, Amelia Island Lighthouse, inn, The Florida House, and bar, The Palace Saloon. Don't forget The Amelia Island Museum of History for an extensive history lesson beginning from the Timucuan Native Americans all the way to the Victorian gentry. What is an island without beautiful nature points to revel in, and Fernandina Beach, Fort Clinch State Park, Little Talbot Island State Park, Peter's Point, and Amelia Island State Park are ideal spots to relax in the open air.
South Walton
South Walton promises you 26 miles of Miramar, Santa Rosa, Rosemary, Grayton, and Sandestin Beaches combined. Apart from all the beach fun you have access to, like swimming, surfing, sunbathing, beachcombing, and paddleboarding, you can also go biking, hiking, or horse riding on the stunning sandy Gulf of Mexico coasts. Beach Sand Sculptures and Sandcastle Rockstars lets you get a sandcastle-making session and enjoy the sands with your family. The Village of Baytowne Wharf is a must-visit gem with its buzzing Farmer's Market on weekends and regular happenings like beer festivals, music concerts, and movie screenings. It leaves no doubt that it is one of the best small towns in Florida's Emerald Coast to chill out.
Pass-A-Grille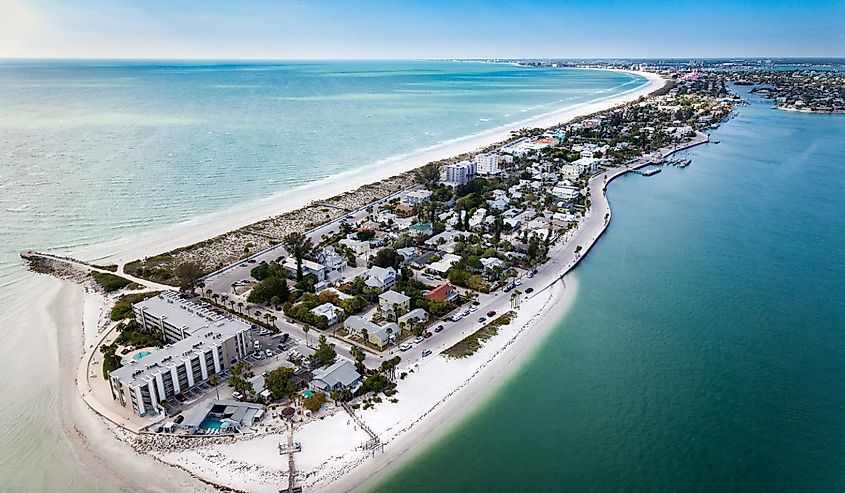 A piece of heaven would be the right words to describe this beachside fairy neighborhood of Pass-A-Grille. A bridge takes you to the beauty of the vintage town, starting with the majestic Don CeSar Hotel, featuring an incredible backdrop since 1928. One can occasionally see a hermit crab or a dolphin on the Pass-a-Grille beach's white powdery sand and azure waters. St. Pete Beach Paddleboard rental station is your shop to rent a paddleboard and enjoy the beach waves. 
Caladesi Islands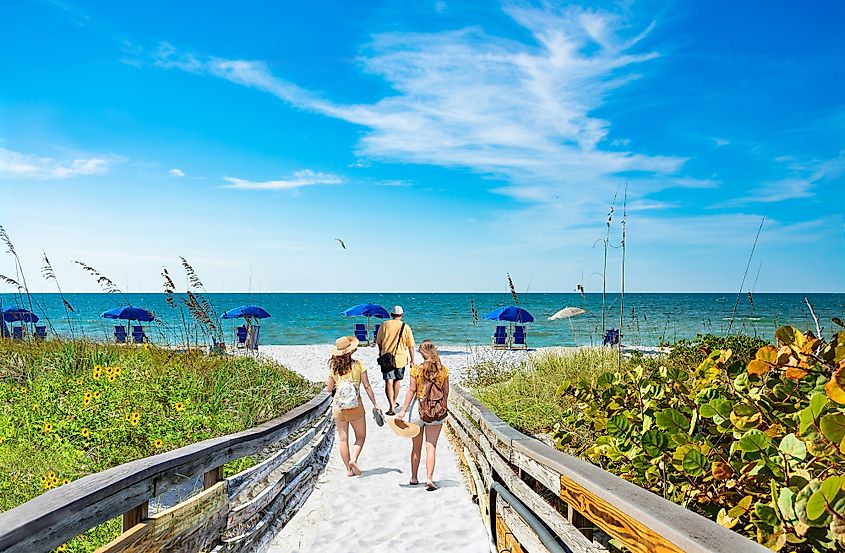 A $6 ferry ride opens the door to the pristine natural settings of white sands, blue sky, and emerald waters of the Caladesi Islands. Gopher tortoises, sea turtles, ospreys, dolphins, egrets, manatees, and blue herons are the best sights to catch here. You can trek along the island's wilderness paths, go kayaking on the 3-mile route meandering through the mangrove forest, enjoy a luncheon by the water, or collect the best shells on the Caladesi Island State Park beach.
Cedar Key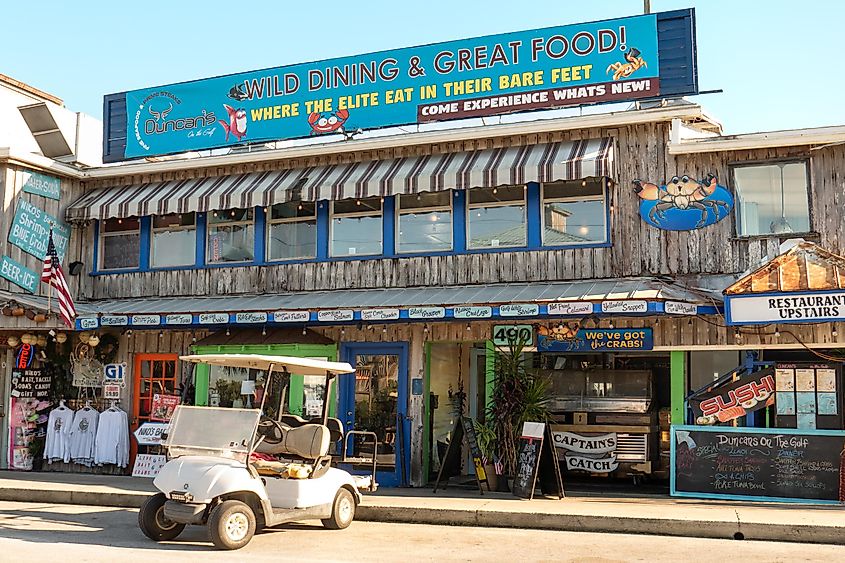 The small island of Cedar Key is a charming, traditional, and one of the most adorable small towns in Florida, promising the best clams in the state, along with great fishing experiences in the lush natural areas. Cedar Key National Wildlife Refuge should be on your list to take in rare bird species like white pelicans, bald eagles, ospreys, dolphins, and roseate spoonbills. Kayaking and paddleboarding tours to the Atsena Otie Key are a must-experience. 
Homosassa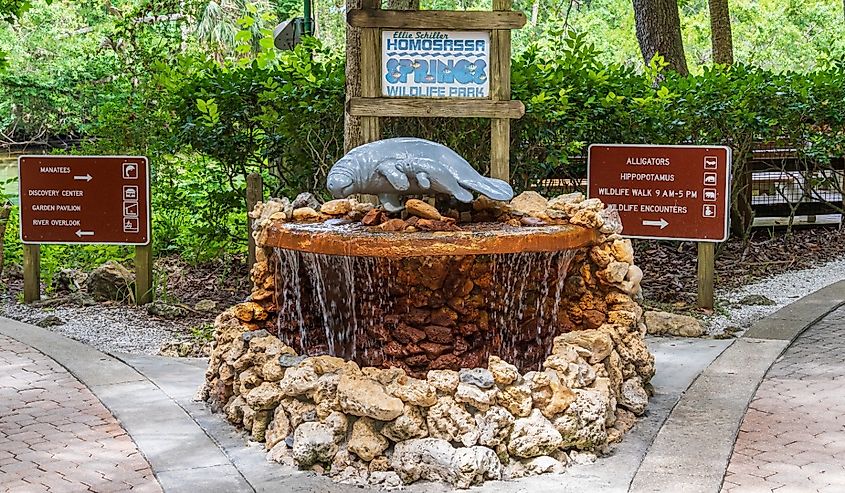 Only a handful of the destinations possess the ambiance of the gulf coast more effectively than Homosassa, an authentic Florida fishing village where manatee observing, kayaking, scalloping, and angling are the highlights of a vacation. Ellie Schiller Homosassa Springs Wildlife State Park has to be the first stop for an unparalleled experience below the spring's surface to observe manatees and otters play in the beautiful waters. It is also worthwhile to visit the Yulee Sugar Mill Ruins Historic State Park, boasting the remains of a steam-powered mill producing syrup, rum, and molasses from sugarcane. 
Clearwater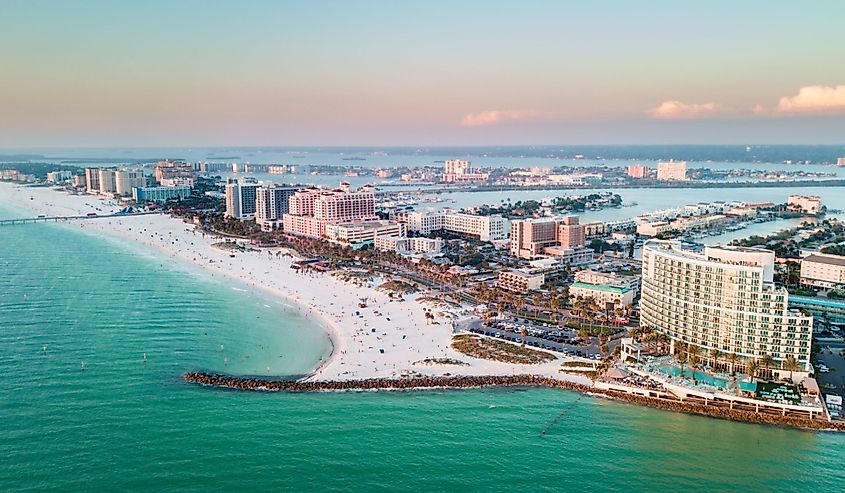 Who says large cities cannot have peace or beauty? Clearwater brings you a secret corner of coastal paradise. Pier 60 in Clearwater hosts a nightly extravaganza with music, artwork, and street artists. The city also holds the delightful Clearwater Jazz Holiday every year, famous among jazz fans. The ideal destination for a family vacation is Clearwater Marine Aquarium, featuring animal interaction programs, dolphin photo chances, and stingray feeds. You can also pick the ideal beach among the 35 miles of sugary sand in the vicinity, with Clearwater Beach being the best with its fine, white sand, sparkling water, and spectacular sunsets.
Bahia Honda State Park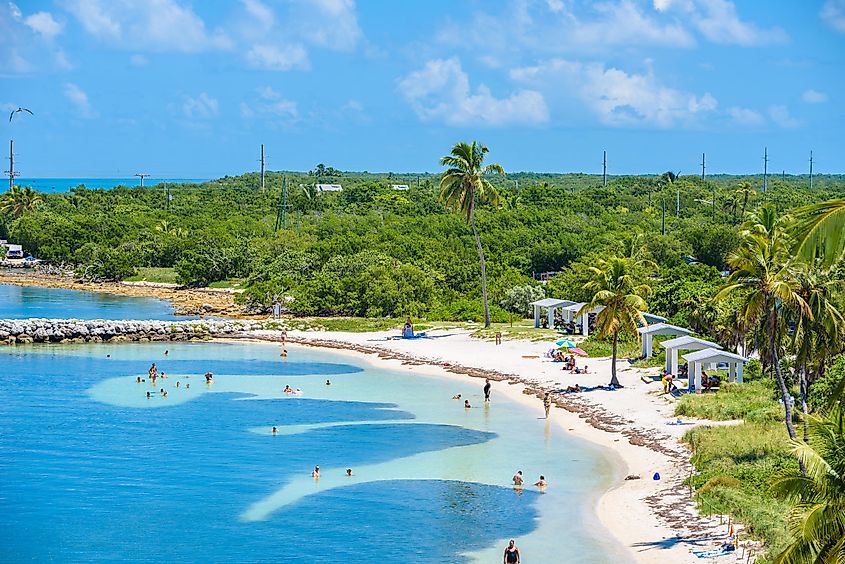 In the United States, state parks are never too far away, and this Florida jewel, stretching to more than 500 acres along with a secluded island, boasts some of the region's best snorkeling and beachcombing options. Bahia Honda State Park astonishes you at every turn with its abundance of over 150 plant species, notably the rare small-flowered lily thorn, uncommon yellow satinwood, and the biggest known clump of Florida silver palms. The Calusa, Loggerhead, and Sandspur beaches are where you may enjoy the most of the famed Florida Keys landscape.
Weeki Wachee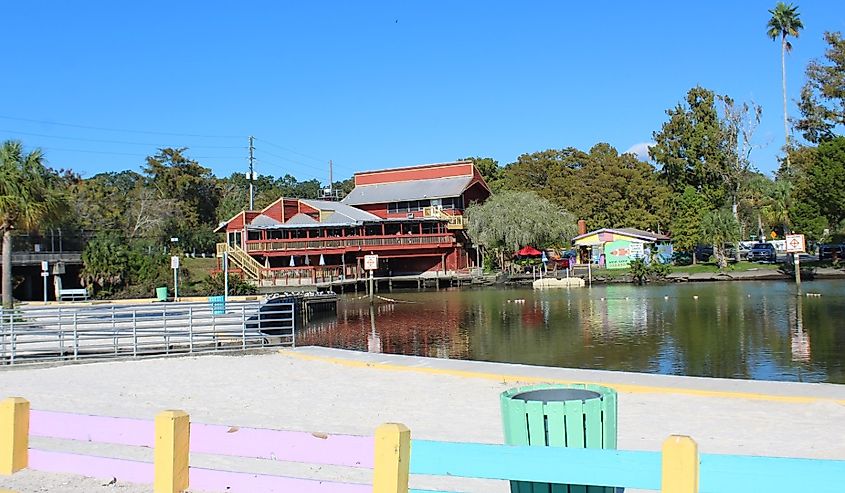 Weeki Wachee is the place to go if you have ever thought about encountering mermaids in person. The famous mermaids of Weeki Wachee dance in crystal-clear, first-magnitude spring-fed water. The country's deepest freshwater cavern and an abundance of protected animals are also the top things in this iconic location in Old Florida. A kayak excursion down the spring stream gives a glimpse into the tranquility of nature.
Punta Gorda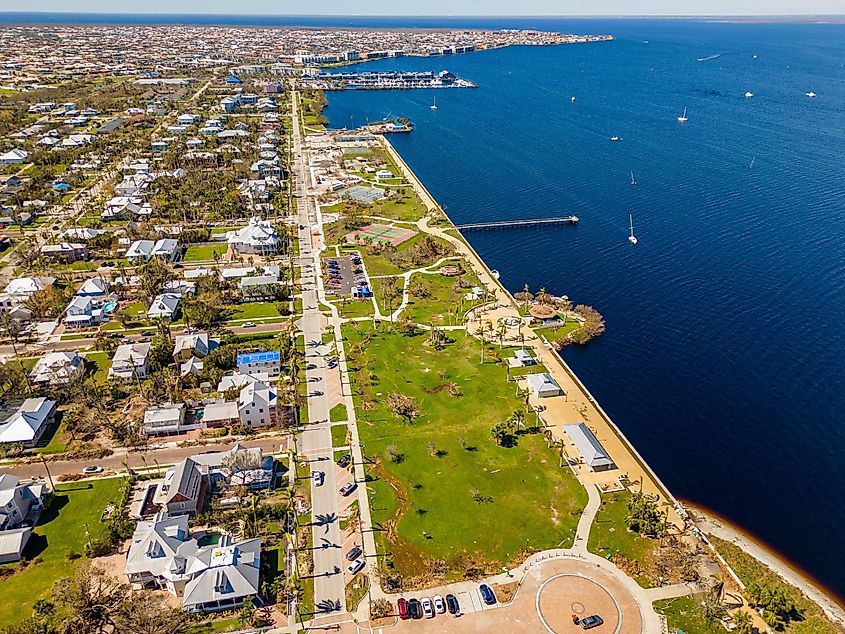 The best way to characterize a holiday in Punta Gorda is as exploration and comfort in a natural utopia. Massive royal palms adorn the avenues of Punta Gorda, also including tin-roofed homes from an earlier age of Florida with expansive verandas, brick pathways, and lampposts and benches, creating an almost palpable old-Florida ambiance. Given its miles of smooth sand, calm surf, and sparse crowds, Englewood Beach makes for the ideal beach day. The Fishermen's Village is a distinctive waterfront attraction close to Punta Gorda's historic town, with eateries, a military heritage institution, 98 marina slips, and completely equipped luxury villas. It is one of the most underrated towns in Florida's Paradise Coast but do not make the mistake of overlooking it.
Winter Garden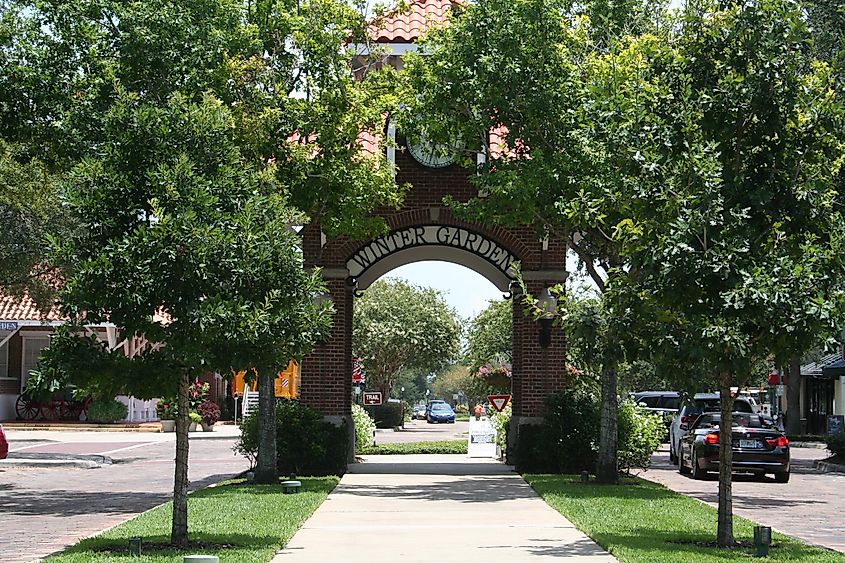 When in Florida, Orlando, and Miami steal the show. However, a short drive takes you to the quaint Winter Garden, which makes headlines for its more than 20 miles long beautiful West Orange Cycling Trail along with being one of the friendliest towns in Florida. Together with theatrical productions at the Garden Theatre, weekend musical performances in the downtown area, and art exhibitions at the SoBo Art Gallery, Winter Garden serves as the cultural center of West Orange County. The renowned Winter Garden Farmers Market, having won numerous awards, is quite active on Saturdays and is particularly famous among exhibitors, including those selling fresh flowers, handcrafted soaps, locally produced fruit, and baked items.
St. Augustine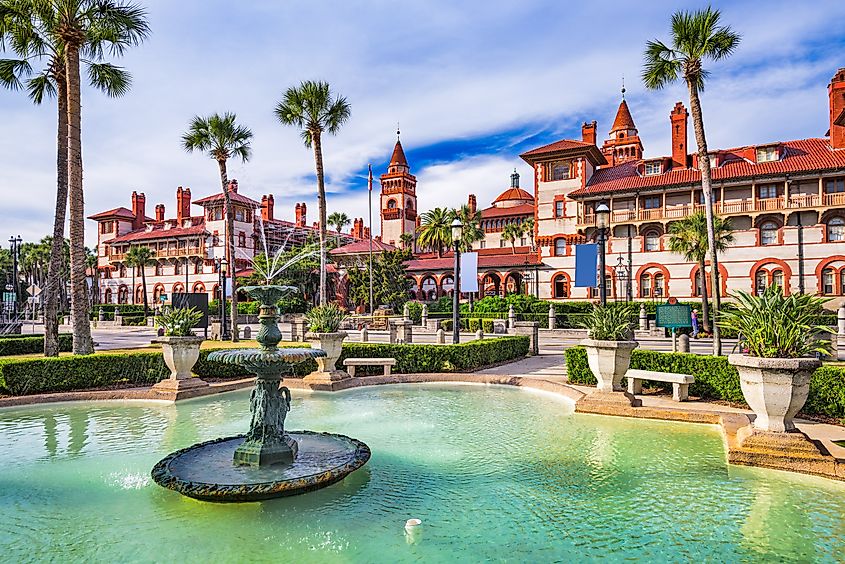 St. Augustine, which dates to 1565, is a historic city that takes pride in its past. The best and simplest method to move across the city and learn about its history is to take an Old Town Trolley Tour. Be prepared to hear accounts of St. Augustine's ghastly past and current hauntings when you take one of the many spooky trolley excursions available, such as the Ghosts & Gravestones tour offered by Old Town Trolley excursions or the lantern-lit strolling excursions offered by Ghost Tours of St. Augustine. Meanwhile, St. Augustine Sailing offers sunset cruises, kayaking, SUP, and yachting, fantastic opportunities for a different view of St. Augustine.
Dunnellon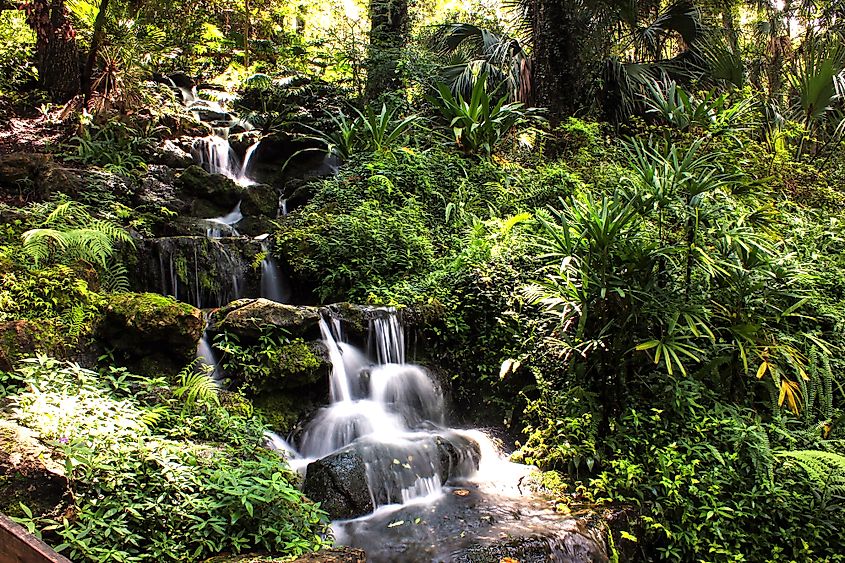 Rainbow Springs State Park, with its gorgeous respite of clear water to snorkel, swim, float, and paddle around the year, gives Dunnellon its identity, but that's not all. The Withlacoochee State Path is a magnificent 46-mile paved rail path for cyclists to embark on a thrilling ride. The Halpata Tastanaki Preserve, in the vicinity, has 17 miles of hiking trails, some of which are parts of the extensive Florida Trail. The Johnson Pond Loop Trail will delight you with its fauna and flora, including deer moss, wildflowers, gopher tortoise, and butterflies.
Ocala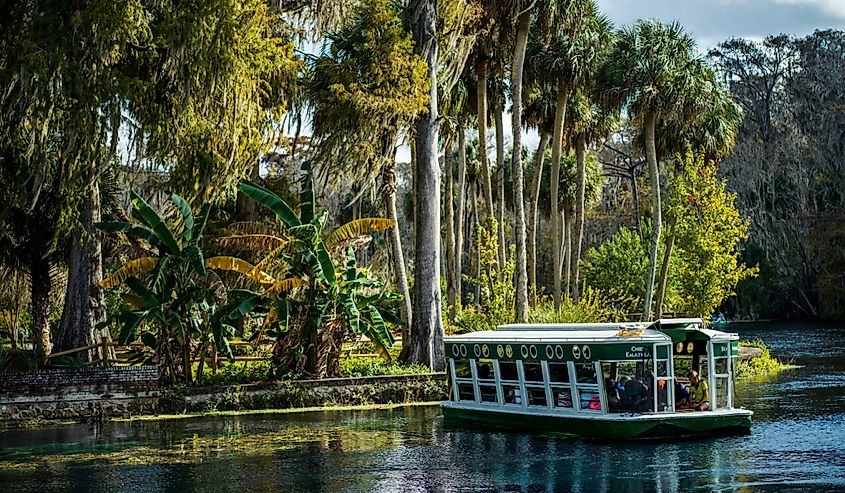 Nestled in horse country, Ocala takes up the role quite seriously. Gypsy Gold Horse Farm offers several tours where visitors may learn about the Gypsy Vanner's history and get to know the stallions, mares, foals, and other beloved Gypsy Gold animals. Fishing, camping, kayaking, animal photography, and observing are all possible in the Ocala National Forest. In addition, a national treasure and 350-acre natural theme park close to Ocala is Silver Springs. Here, visitors can take a leisurely swim or go snorkeling in the turquoise pools of Silver Glen Springs.
In the realm of Florida's best-kept secrets, these underrated destinations offer a refreshing departure from the conventional summer hotspots. As you traverse the uncharted territories of Amelia Island's historical charm, South Walton's pristine shoreline, and the tranquility of Pass-A-Grille, you will find solace in the authenticity they exude. Beyond the ordinary lies the enchantment of Weeki Wachee's mermaid shows, the stunning Punta Gorda's riverfront, and the artistic essence of Winter Garden.