A must-visit place in California for outdoor enthusiasts is Point Reyes National Seashore. This protected area, a relatively undiscovered beauty, is situated in Marin County, on the California coast, north of San Francisco. It offers charming downtown areas filled with delicious food and drinks, rolling golden hills with long, never-ending beaches, and you could even see some elk. Whether you have a few hours to explore or want to stay a weekend or longer, Point Reyes National Seashore has a ton of incredible things to offer. There is a lot to see and do in the area, though you can visit Point Reyes for a day on numerous occasions. Here are the top attractions and activities there.
Visit The Point Reyes Lighthouse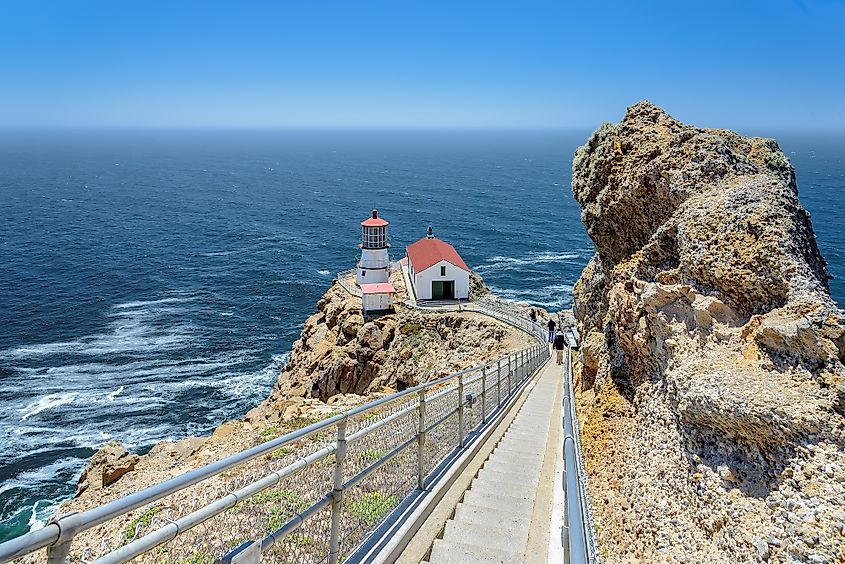 From 1870 to 1975, the Point Reyes Lighthouse, which was perched on the windiest and foggiest point on the West Coast, guided ships away from the peninsula's perilous northern point with its bright light visible for 24 nautical miles. To alert ships to this navigational risk, the venerable Point Reyes Lighthouse was constructed in 1870 and used for 105 years. For more than a century, the first-order Fresnel lens' oil lamp was lit at dusk every day, and 1,000 glass prisms focused the beam toward the horizon. To get there, you must climb more than 300 stairs. You may learn about the history of the lighthouse inside, and occasionally you can have a glance into the Fresnel lens that directs light from the lighthouse to the eyes of passing sailors.
Hike The Tomales Point Trail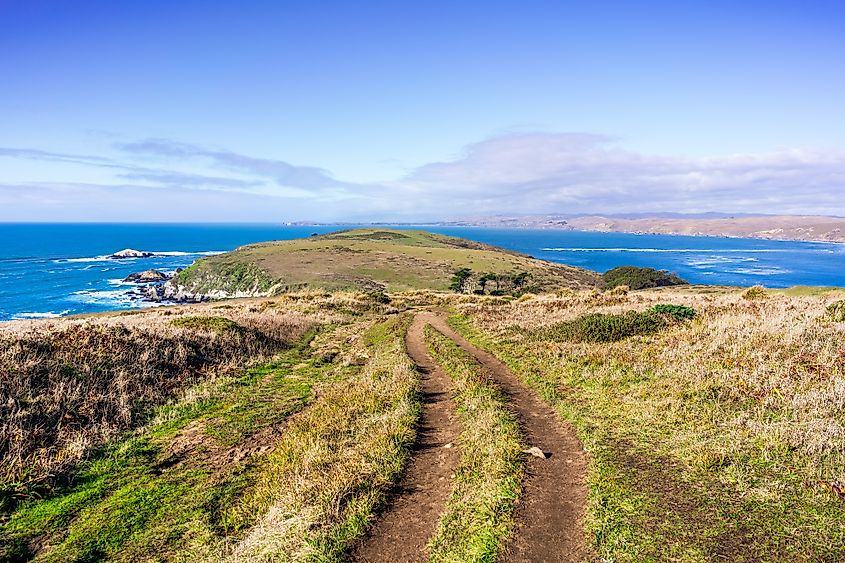 The Tomales Point Trail provides breathtaking views of Tomales Bay, Bodega Bay, and the Pacific Ocean. The winter's grand, clear views, bright spring blossoms, and the summer and fall's bugling and rutting Tule Elk captivate tourists. Due to its location within the Tule Elk Reserve, this trail is also a fantastic place to see wildlife. Since the Tomales Point Trail is a 9.4 miles out-and-back route, users can decide how long they wish to spend on their excursion. It takes an average of 3 hours and 55 minutes to accomplish this route, which is generally regarded as moderately difficult. The trail's first mile is reasonably level and wide, with views of the Pacific Ocean to the west. This trail segment is a good place to be for sunset.
Check Out The Amazing Shipwreck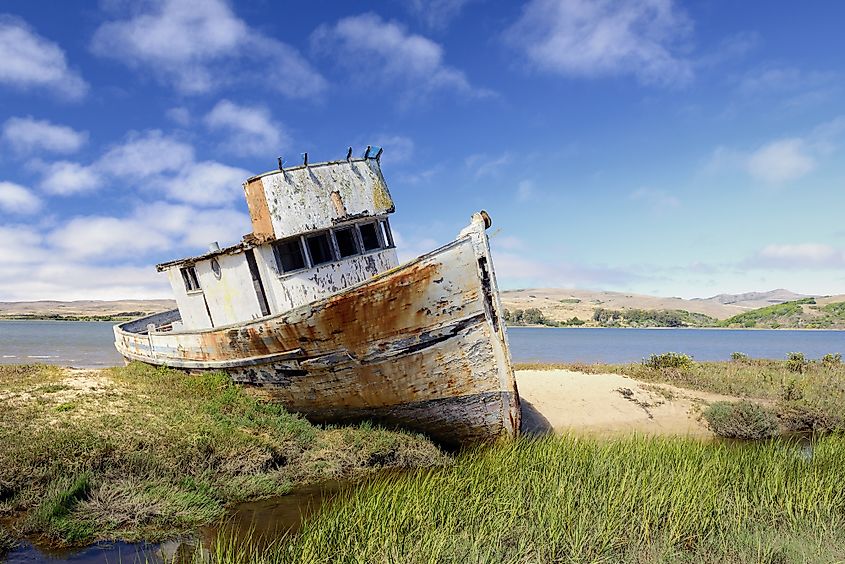 A 380-foot freight vessel from the shipwreck once grazed Inverness's land more than a century ago. It is positioned on a sandbar off Tomales Bay's coast. Life in California was dependent on sea shipping before there were highways, rail lines, and other modes of transportation. Even the most basic goods were transported by ship. The ships lost at Point Reyes are a prime example of how shipping has existed along the West Coast for a long time. A resident took the Point-Reyes fishing boat to the shore with plans to rebuild it, but he never did. The ship washed ashore due to a storm and has been there for about 20 years.
Visit Drake's Beach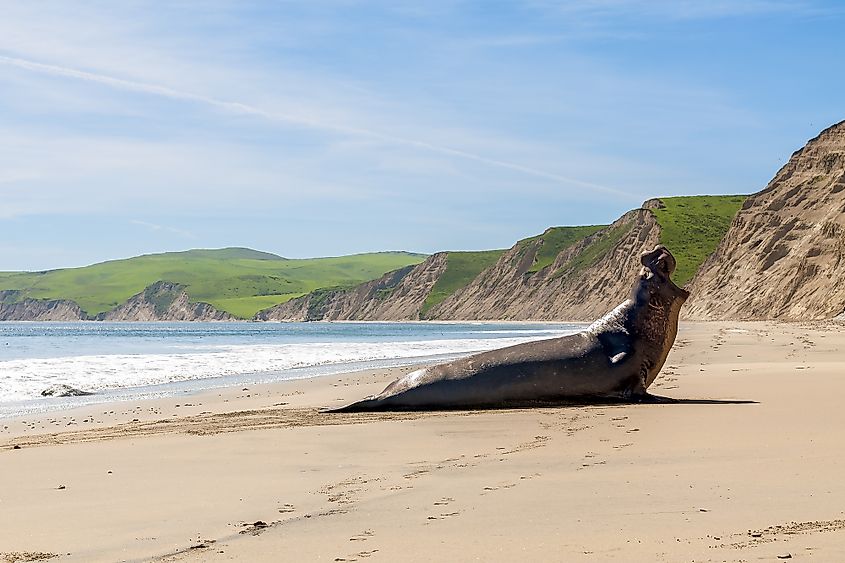 Drakes Beach is a very well-liked location, particularly with families, thanks to a seasonally wide stretch of beach flanked by impressive sandstone cliffs. People can play closer to the water's edge in Drakes Bay because the waves there are often smaller than those on Point Reyes' west-facing beaches. Families will love Drakes Shore since it has many kid-friendly amenities, including parking spaces where you can park right near the beach. You won't need to drive or go on a hike to get there.
Take The Perfect Picture In The Cypress Tree Tunnel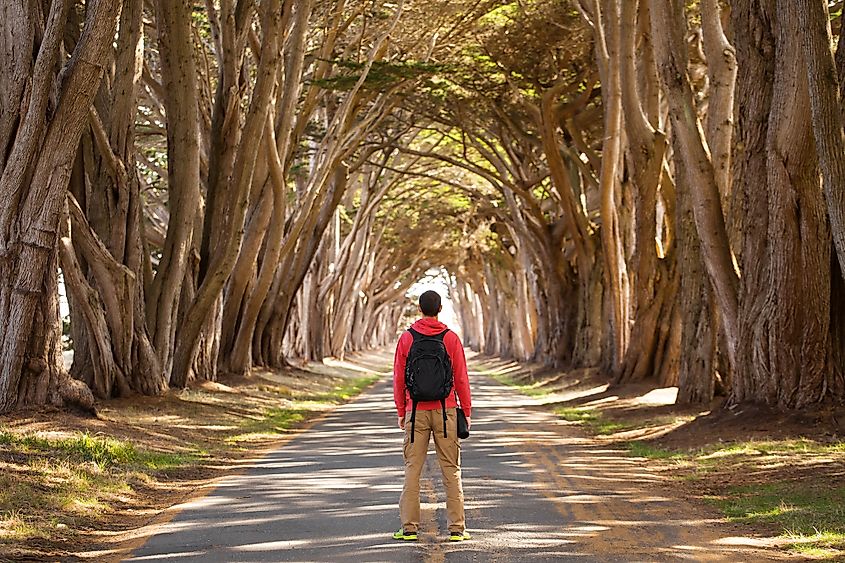 About halfway between the visitors center and the lighthouse is where you'll find the cypress tree tunnel. You can see the trees coming for about a mile before you get there, making it difficult to miss. The Monterey cypress trees that currently form the "tree tunnel" at the Point Reyes Receiving Station were planted around 1930. This distinctive environment is what inspired the construction of a historic marine radio station. This is among the few remaining Morse communication stations left in the world. One of the few tree species that can withstand the wind and saltwater weather in Point Reyes is the Monterey Cypress. You can take a stroll around the area, unwind, or go for a run with your dog.
Visit Point Reyes Station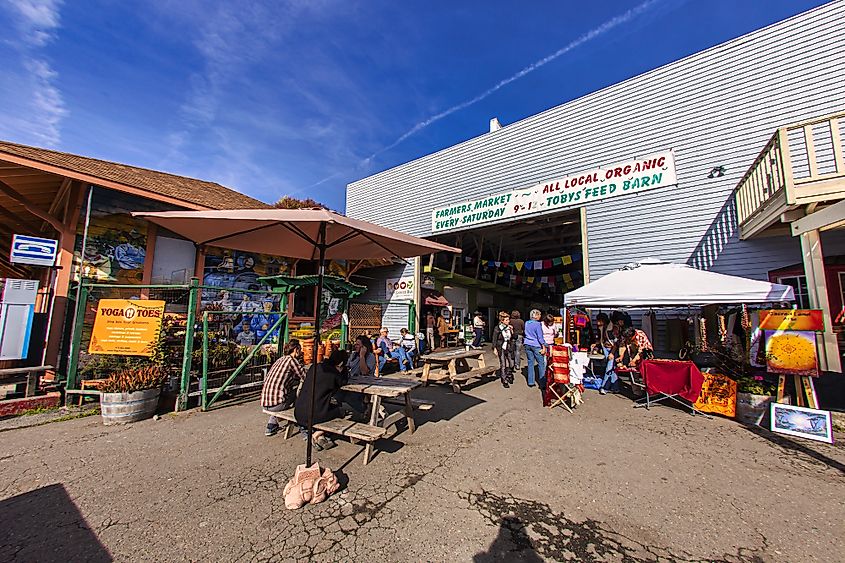 A tiny village called Point Reyes Station is located close to Tomales Bay. Visitors take pleasure in exploring the town on foot and dining at some of the local eateries. There are only a few streets in the town, so you may meander through them to take in the street art, historic structures, and, during certain seasons, the gardens. At Point Reyes Station, you may find outfitters where you can hire kayaks, paddleboards, and boats for the day. In Point Reyes Station, Palace Market is a well-liked stop for its delectable ice cream, soup, sandwiches, and other specialties. Make sure you go there!
Go Kayaking Around Tomales Bay 
Tomales Bay on the Point Reyes National Seashore is the most well-liked location for kayaking. Tomales Bay is a 6780-acre, 24-kilometer-long body of tidewater in west Marin County, California. On the Californian coast, it is the largest undeveloped coastal embayment. From the calm waters of Tomales Bay, which are nearly 15 miles long and packed with immense natural beauty, you may take in breathtaking views of Point Reyes and the Bay. Early morning is preferable for kayaking because the waters are usually calmer if you plan to paddle during the day. On your route, it's a perfect time to observe wildlife and birds.
Take A Tour Of Pierce Point Ranch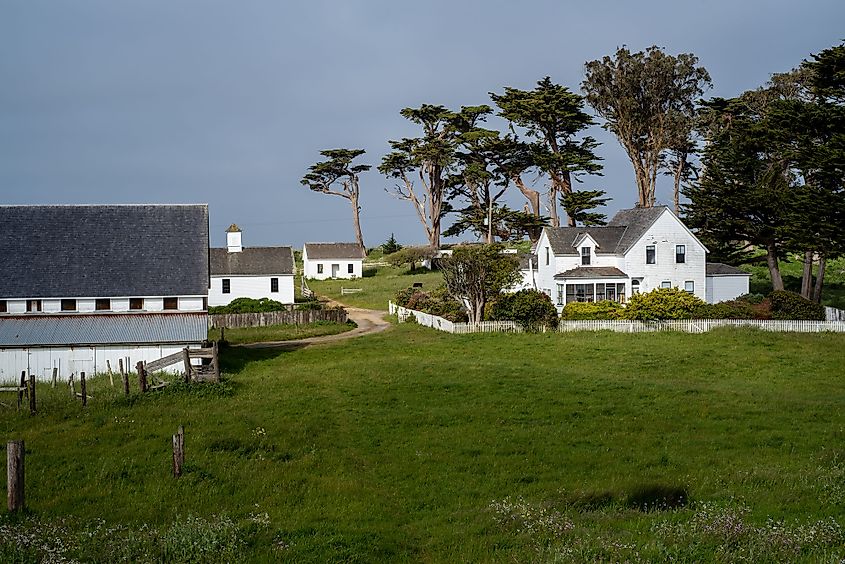 Few people are aware that the Point Reyes National Seashore is home to numerous historic ranches that have ties to the Franciscan missionaries in California who brought livestock to the area. In 1900, Pierce Ranch was regarded as California's top dairy ranch. As you stroll through the ranch complex, interpretive signage explains the history and purpose of the various buildings. As you do so, picture what ranch life was like in the past. The main house, a school, a blacksmith shop, barns, dairy houses, and numerous other buildings are examples of historic elements.
Hike To Alamere Falls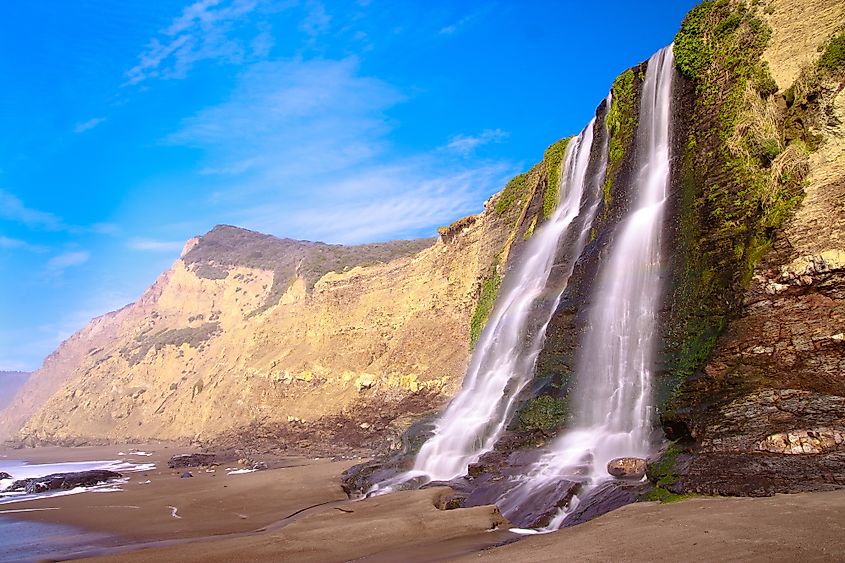 Only 34 waterfalls in the world run into an ocean, including Alamere Falls. It is one of only two tidefall waterfalls on California's coast. You should add this 13-mile trek to your California bucket list since it leads to spectacular and uncommon 40-foot falls. Regardless of when you decide to hike, Alamere Falls offers breathtaking views. Alamere Falls cascades 40 feet into Wildcat Beach at low tide. It plunges directly into the Pacific Ocean at moderate to high tide when the waves kiss the base of the coastal bluffs. Alamere Falls is a striking and lovely sight in either case.
Swim At Heart's Desire Beach
In Tomales Bay State Park, Heart's Desire Beach is a family-friendly location. It features picnic tables and a grassy space where people may stretch out, making it simple to spend the day there. The waters at Heart's Desire beach are tranquil and warmer than at other beaches along the Pacific Ocean, making it an excellent place for swimming. In addition, there are trails leading to other beaches in Tomales Bay, such as Pebble Beach, Indian Beach, and the charming Shell Beach, which is also a fantastic swimming beach.
Watch Cheese-Making Process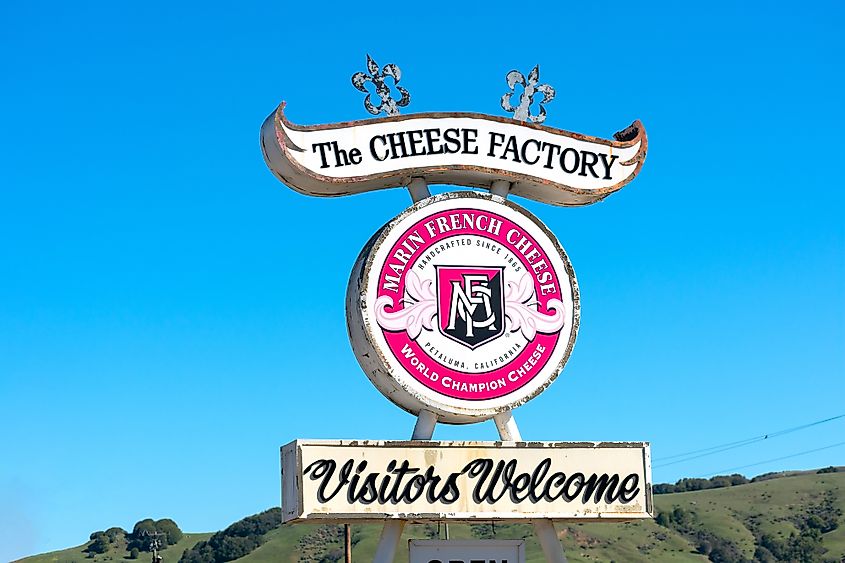 If you enjoy cheese, you're in for a treat because sampling various cheese is one of the most enjoyable activities in Point Reyes for food lovers. Cowgirl Creameries is one of the most well-known local cheese manufacturers, and Marin County is renowned for its dairy products. They operate a restaurant and barn store in Point Reyes Station in addition to selling their cheese at numerous retail locations across the state of California. Here, you can purchase a variety of their cheeses and watch them make their renowned Red Hawk cheese.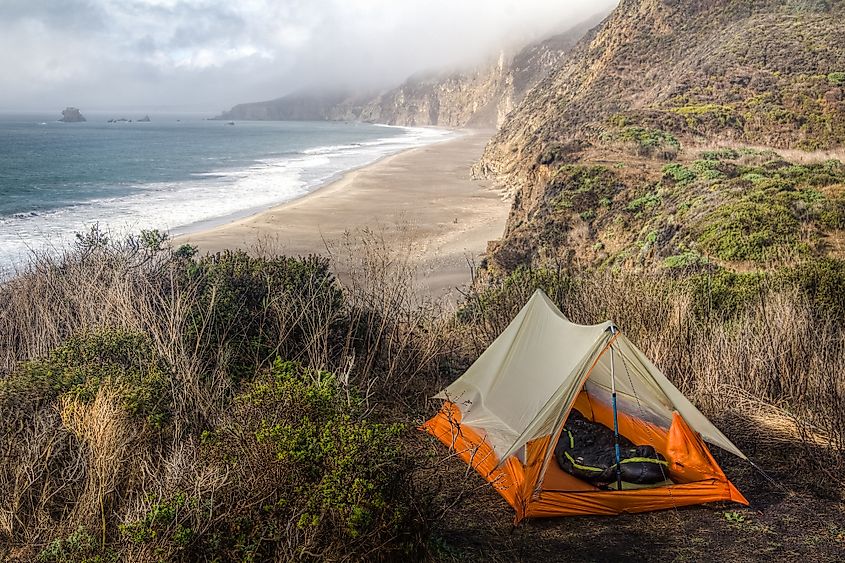 Point Reyes is unquestionably worthwhile for a day trip or quick weekend getaway. You won't be dissatisfied if you prefer being outside in this area. It is a wonderful location to get away from the city and connect with nature. This hidden treasure, which combines historical sites, hiking paths, and the opportunity to see local wildlife, as noted above, is the epitome of coastal California's natural splendor.