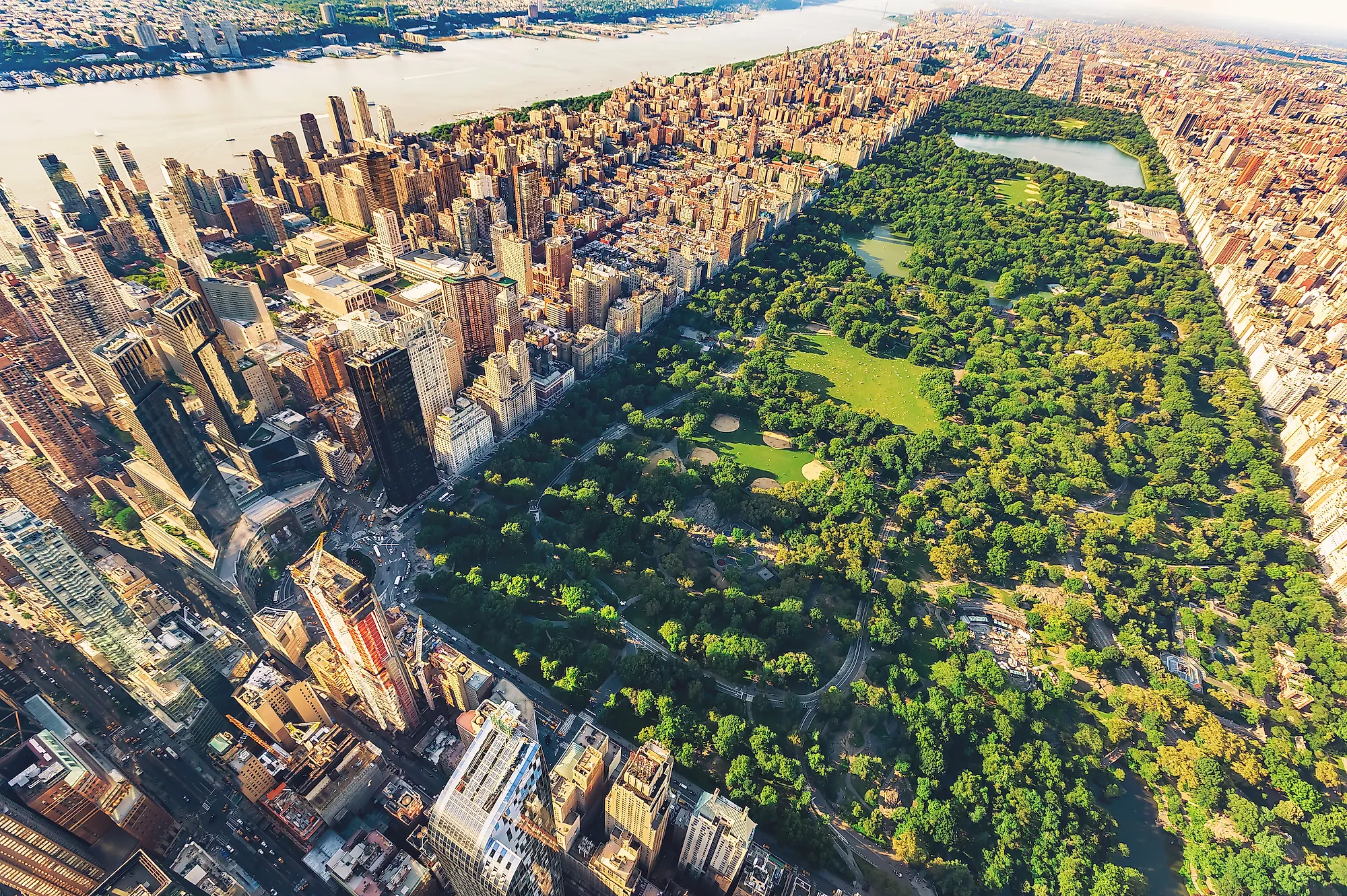 Top 10 City Parks In The United States
City parks offer a valuable place for citizens to gather, tourists to flock, and nature to thrive in contrast to all the surrounding concrete and cars. Parks can be tranquil or full of excitement. They offer spaces to kick off your shoes and read a book, or maybe bust out a frisbee or go for a jog, or in the case of many of these big city sanctuaries, catch a show or take a tour. The nice thing about city parks is that they are easily accessible and blend the best of what nature and fun-loving humans offer. Here are some of the standouts that US cities have to offer. 
Boston Common, Boston, Massachusetts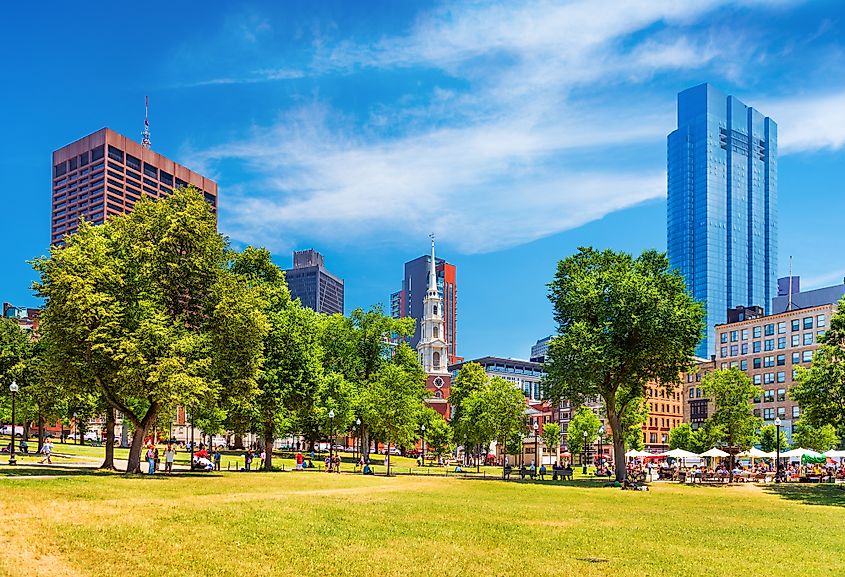 The first great city park on this list is the oldest in the country. Founded in 1634, Boston Common set the stage for public gathering spaces. Throughout its long history, this park acted as a mustering/encampment point for many politically-charged groups, including the Colonial militia, the British Redcoats, some of the Founding Fathers, different Civil War rallies, as well as prominent individuals promoting their values, such as Charles Lindberg, Martin Luther King, Jr., and Pope John Paul II. Today the park retains its long-standing heritage of encouraging free-speech demonstrations while also simply being a lovely spot for Bostonians to relax in nature. 
Central Park, New York City, New York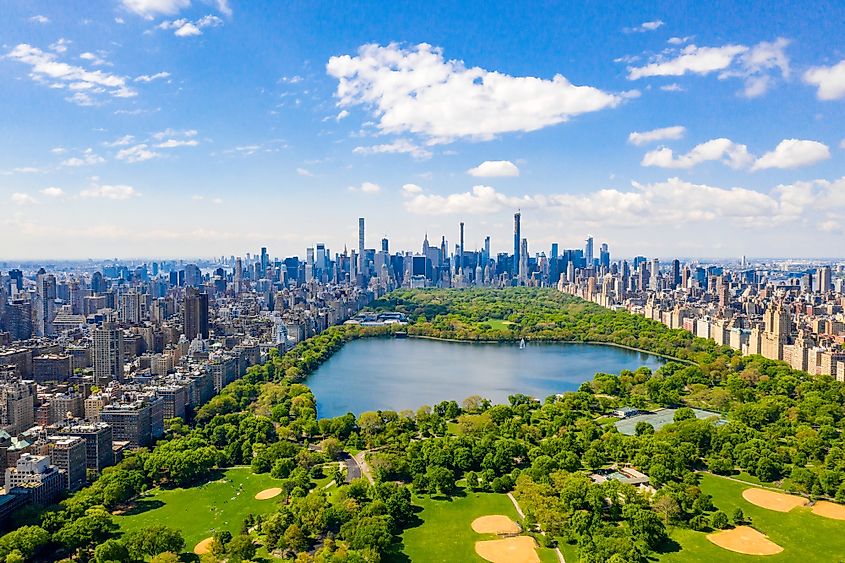 From the original city park to the hands-down most iconic, Central Park is a monument to green spaces within a mega-city. This 843-acre beauty sprawls throughout the heart of Manhattan. The space is put to year-round use by offering bike rentals, yoga classes, sports facilities and games, enormous concerts, plays, various festivities, horse and carriage rides, jogging paths, walking tours, and ample opportunities for picnics, bird-watching (there are over 235 species to be found here), trips to the Central Park Zoo, and much, much more. All the while, the skyscraper border perfectly frames the park and promotes a further appreciation for this wide-open (somewhat) natural respite. New Yorkers can also wander over to Prospect Park in Brooklyn if they want a less populated park experience. 
Wissahickon Valley Park, Philadelphia, Pennsylvania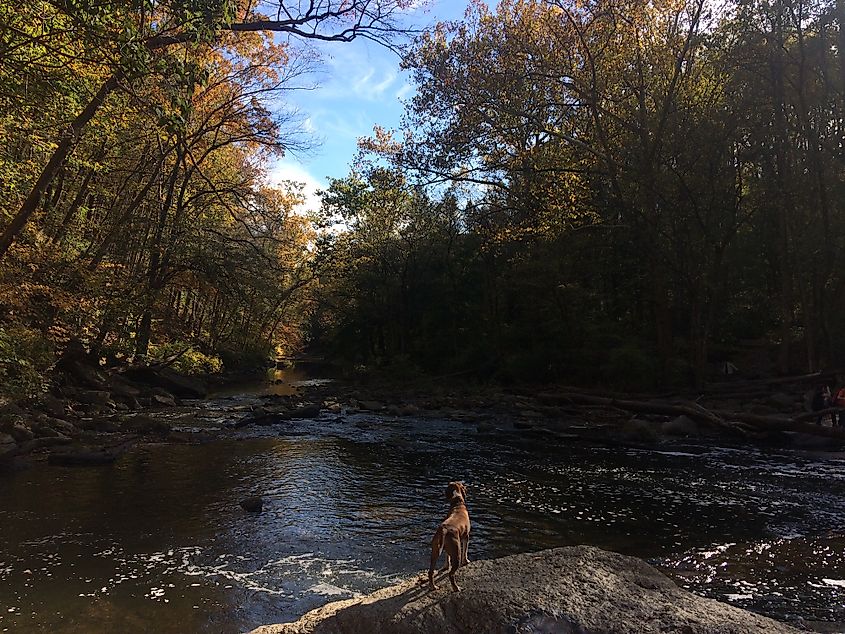 Wissahickon Valley Park has a particularly immersive natural setting. Throughout the 1,800-acre gorge, there are over 50-miles of well-blazed trails that vary in difficulty. Joggers, hikers, and mountain bikers pass through serene forests and pleasing meadows on the embankments before dropping down to Wissahickon Creek's edges. Anglers will be happy to know that this creek is stocked with trout every spring. Horseback riding is permitted along Forbidden Drive and most higher elevation trails. No wonder this humble park sees over 1.1-million annual visitors. 
Griffith Park, Los Angeles, California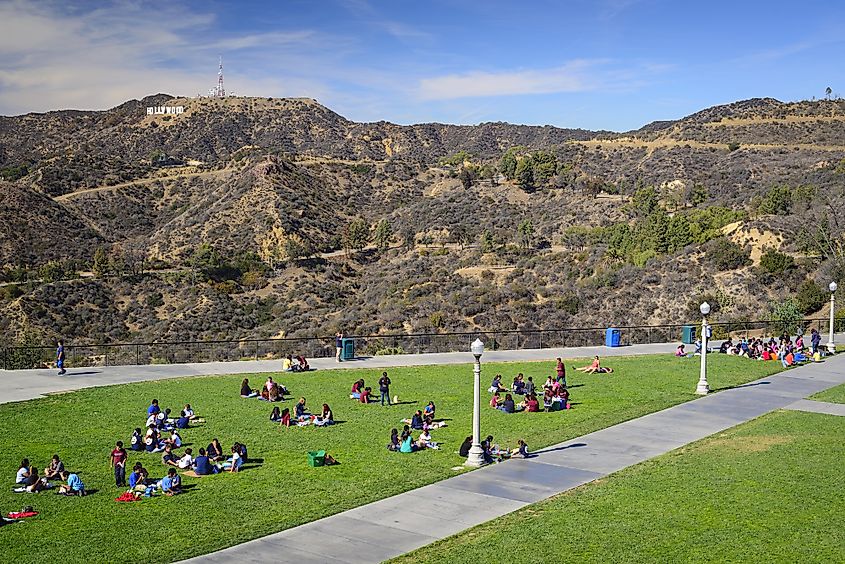 Griffith Park ups the ante in terms of size and splendor. With over 4,210-acres of both rolling wilderness and manicured parkland/picnic areas, Griffith Park is one of the largest parks of its kind in the United States. Located on the North end of The City of Angels, surrounding the classic Hollywood sign, Griffith Park is also part of the Eastern Santa Monica Mountain range and varies in altitude from 384-feet to 1,625-feet above sea level. This makes for a fun and challenging terrain for cyclists, runners, hikers, and dog-walkers alike. But because of the semi-wild environment, visitors will want to keep an eye out for the likes of coyotes and the occasional mountain lion. 
Zilker Park, Austin, Texas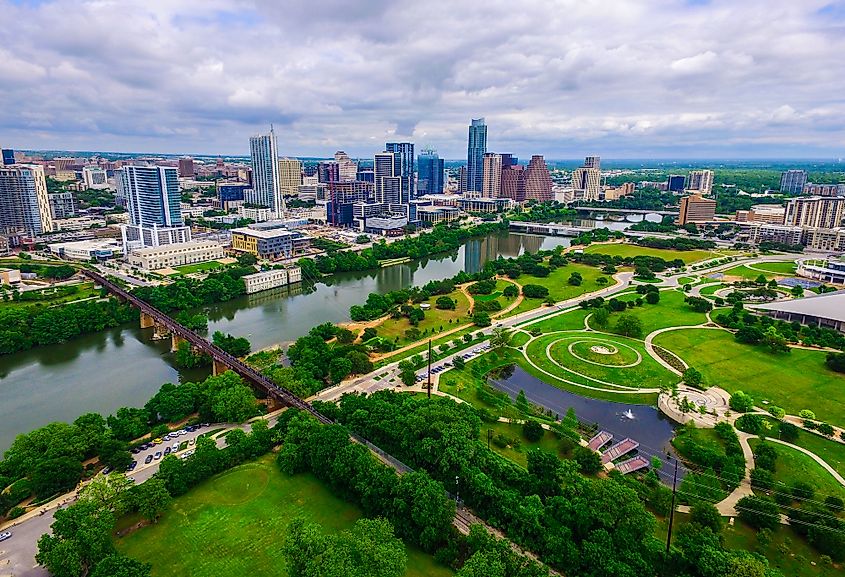 This beloved park is the epicenter of the bohemian counterculture that makes Austin such an attractive place for many people. Every fall, the 350-acre Zilker Park hosts the celebrated Austin City Limits Music Festival. Throughout the rest of the year, visitors can catch a show at the Zilker Hillside Theater, cruise around the Austin Nature and Science Center and the corresponding dino pits, rent a kayak, canoe, or stand-up paddleboard to float along the shore of Barton Creek. Visitors can also enjoy the trails, play some disk golf, toss a frisbee, kick a hacky-sack with friends, or do any number of other chilled-out activities in this unique gathering place.  
Belle Isle Park, Detroit, Michigan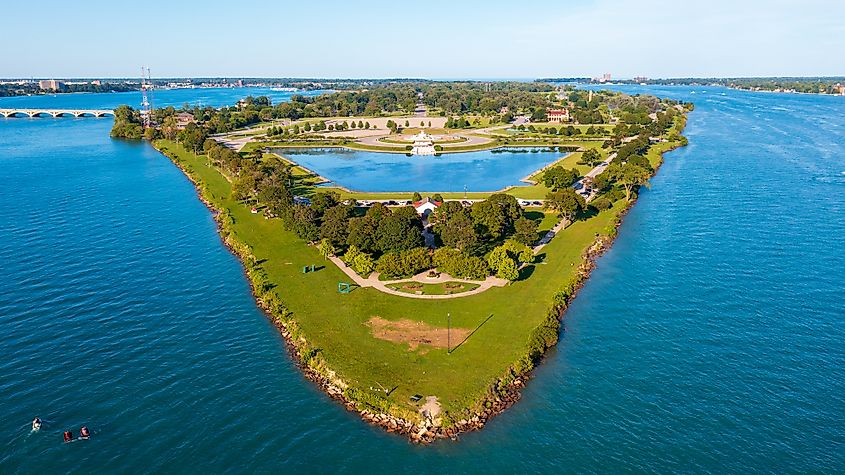 A day is well-spent at this prized getaway park that sits just outside of the hustle and bustle of Detroit. Belle Isle Park is a 982-acre chunk of paradise on the 2.5-mile Isle of the same name, all of which sit within the international waters of the Detroit River near the Canadian border. Motorists pay a small fee to enter, but those who walk or bike onto the island are granted free admission. This makes for a great incentive for physical activity and also gets you warmed up to explore the park as it is meant to be. For some extra spice, perhaps pop in a paddle boat or try your hand on the six-hole golf course/nine-acre practice facility. Other fun items for the itinerary include the Belle Isle Aquarium, Belle Isle Nature Center, Anna Scripps Whitcomb Conservatory, and Dossin Great Lakes Museum. 
Lincoln Park, Chicago, Illinois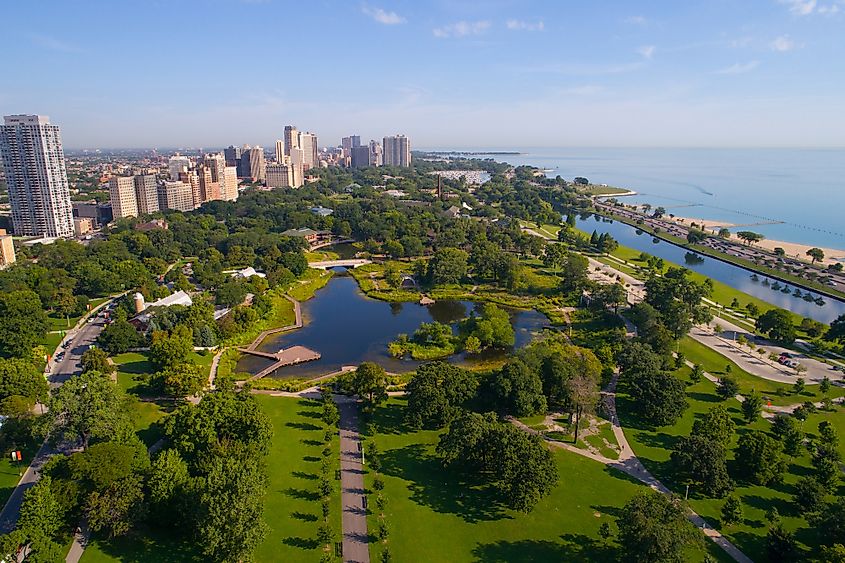 Once named Lake Park and then Cemetery Park, Lincoln Park changed its name for a third time in 1865 to honor the recently assassinated President Abraham Lincoln. This long, slender, 1,200-acre park follows the Southwestern shore of Lake Michigan from the North-side of Chicago up to the community of Edgewater. Along the way, visitors will find several public beaches, the Lincoln Park Conservatory, the Lincoln Park Zoo, the Chicago History Museum, the old-fashioned Armitage Alehouse, a nine-hole golf course, and excellent views of the Windy City skyline. Getting to and around the park is easy since the Red, Brown, and Purple train lines all run through it. 
Forest Park, Portland, Oregon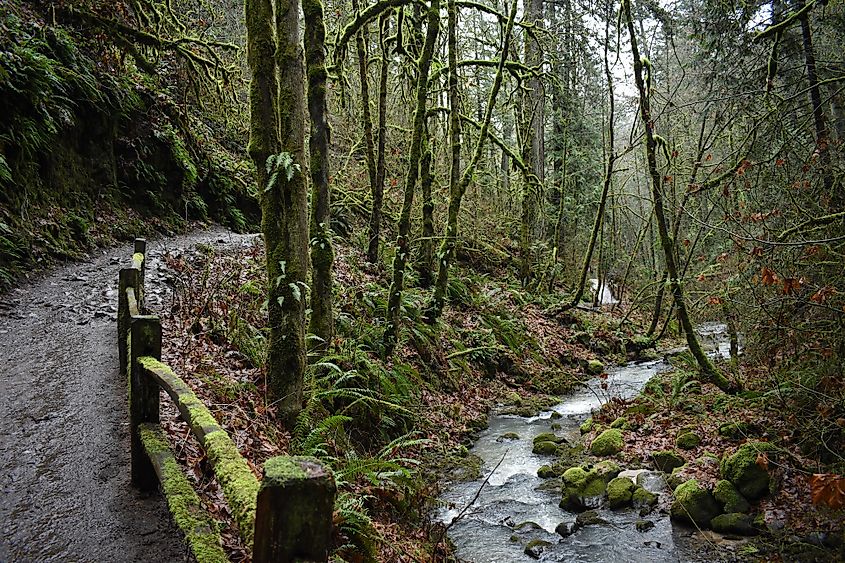 This juggernaut conservancy in the Northwest part of Portland is perfectly named. At 5,156-acres, Forest Park is the largest entry on this list. Over 70-miles of trails meander throughout this expansive refuge, a most rewarding network for anyone who wants to forget about the city for an afternoon, or get a different perspective on it from high above. The wildlife must also appreciate this protected space. More than 112 species of birds and 62 species of mammals can be found along Forest Park's 8-mile stretch of land. 
Falls Park, Sioux Falls, South Dakota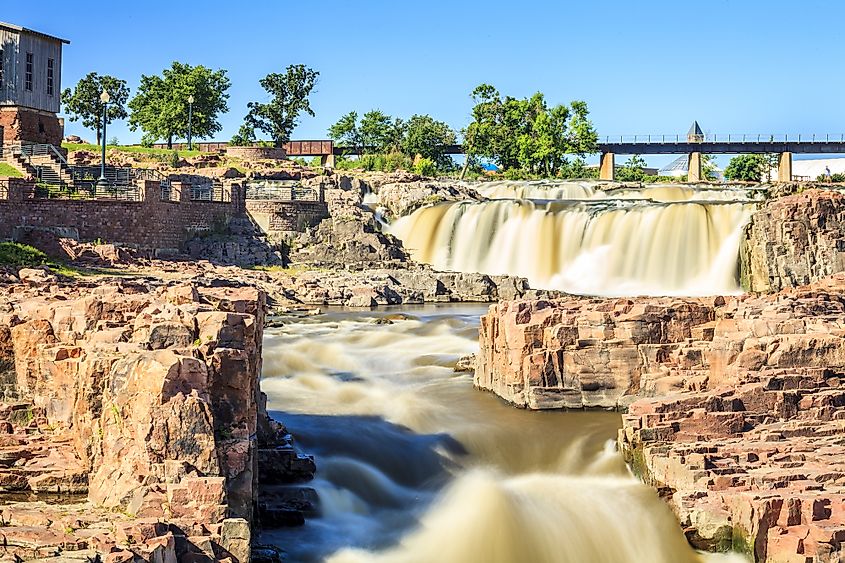 Falls Park may pale in comparison to these other entries in terms of size, but the vigorous waterfalls pack plenty of punch. Located just North of downtown Sioux Falls, the 123-acre Falls Park sees 7,400 gallons run the course every second. These cascading wonders can be viewed from the observation tower while enjoying a cup of coffee at the Falls Overlook Cafe or by strolling the pathways that parallel the action. While the falls are hibernating during the off-season, visitors can instead enjoy the Winter Wonderland decor and festivities. 
Balboa Park, San Diego, California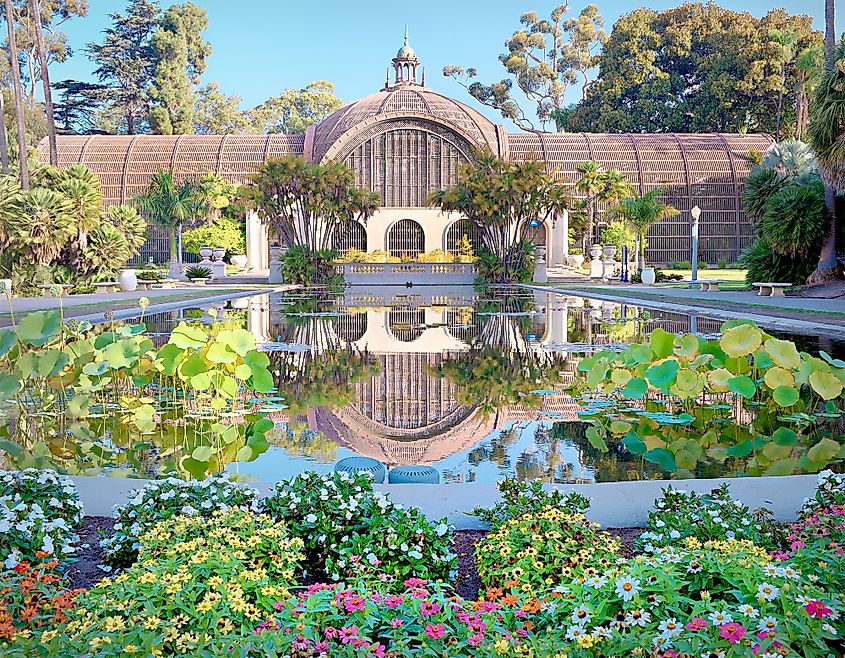 Rounding out the list is the 1,200-acre Balboa Park. This place has it all, from the must-have natural settings to multiple themed gardens, impressive architecture, and all kinds of fun and entertainment. Amazingly, Balboa Park has 17 museums/cultural institutions throughout, ranging from comics to science and plenty of history. There are also a plethora of performing arts venues where visitors can catch eclectic concerts, Shakespeare's plays, and ballet. Plus, who could forget about the San Diego Zoo? 
So there you have it. If you live in one of these US cities, then you will be all set for your next lunch break or weekend outing. When you put your chip down in a bigger metropolitan, the untouched wilderness can often be a long and rare road trip away. But these parks will always be near the action while also delivering a welcomed respite whenever desired. Find a tree to nestle under in quiet solitude, or gather up your friends for a different kind of adventure. There is no wrong way to enjoy a great city park.