Sharks Near Halifax A Rare Sighting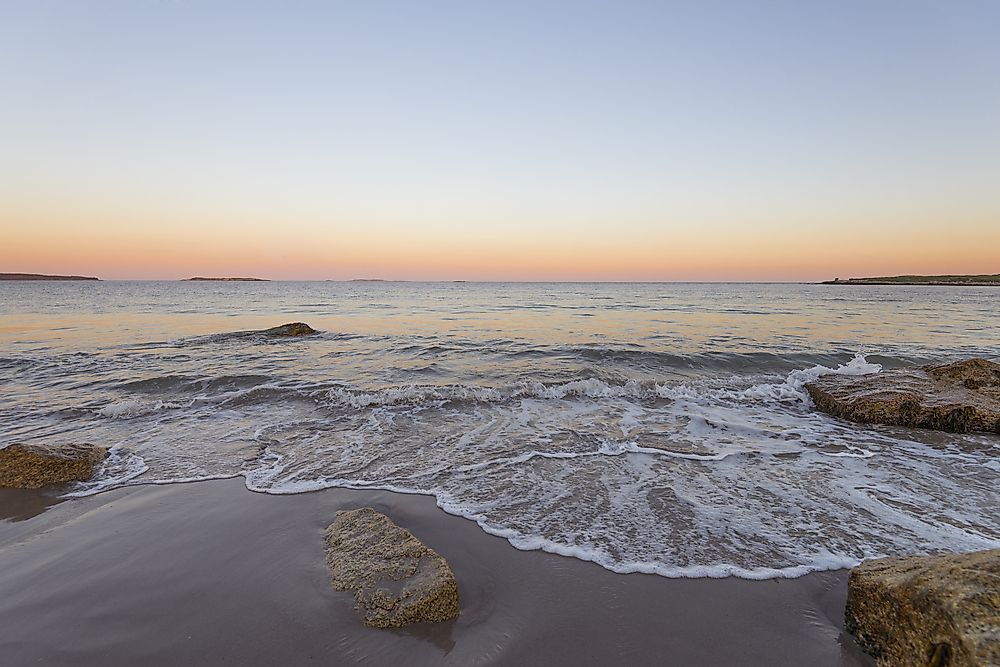 The province of Nova Scotia may be known as Canada's "Ocean Playground", but nobody expected that some of the most feared creatures of the sea would take the nickname so literally. Over the summer, the eastern province has played host to a number of rare southern guests in the form of two great white sharks who have been uncharacteristically spotted in the local marine environment.
Shark's Nova Scotian Adventure Traceable
Because of the cold waters of the Atlantic, sharks are a rare sight in places like Nova Scotia. The large ocean predators prefer spending time in the warmer waters of the south. One recent marine visitor, nicknamed Hilton, had recently been tagged by Ocearch, a research group near Hilton Head, South Carolina. Due to technology, this particular shark's voyage up to Canadian waters can been tracked and followed on Twitter.
Hilton, who weighs in at a whopping 600 kg (1,322 lb), was recently traced to Mahone Bay, a small fishing town less than a hundred kilometers south of Nova Scotia's capital city of Halifax. Earlier on in the summer, a 300 kg (661 lb) great white known as Pumpkin was spotted in the Minas Basin, on the Bay of Fundy on the western side of Nova Scotia.
How Dangerous Are Sharks?
When assessing the danger of sharks off the Nova Scotian coast, experts say that local residents should be observant and mindful but need not be too concerned. Despite the mythology surrounding the great whites, residents should keep in mind that they run a higher risk of being killed while texting and driving than being attacked by a wayward shark.

Sharks usually inhabit oceans at a level of over six thousand feet. Unlike what has been portrayed in movies, a sharks don't mainly subsist on humans but live on a diet made up of seals, sea lions, and other marine mammals. Usually, great white sharks occupy waters with temperatures of between 12 and 24 degrees Celsius.

Although the dangers posed by great white sharks to local Nova Scotian swimmers, boaters, fishermen, and those who enjoy spending time in or near the ocean is considered to be of minimal concern, those residents who live or work near the water can't help but be more vigilant this summer. Even with such a relatively low risk the great white's reputation as a cruel killer shark is difficult to ignore.
The Risk in Nova Scotia
According to Shark Attack Data, the risks of bloodshed in N.S. due to the presence of great white sharks is very minimal. Their research indicates that only one person has ever died from a shark attack in the Halifax Harbor. This particular incident took place in 1891 and occurred when the victim was knocked overboard.
Most experts agree that Nova Scotia isn't in for a widespread invasion of sharks. Instead they believe that once temperatures turn colder and fall arrives in the North Atlantic, the great whites will head back to warmer southern climates.

Because the population of great white sharks has dwindled by 75% in the North Atlantic area over the past 15 years, researchers hope that the material they've recently been collecting concerning the habits and movements of animals such as Hilton will provide them with much needed insight into the mating, feeding, and traveling habits of these dangerous but vulnerable ocean creatures.

**
C.L. Illsley is a writer and World Atlas contributor.