Lack Of Tourism Opens Up New Challenges In Rhino Conservation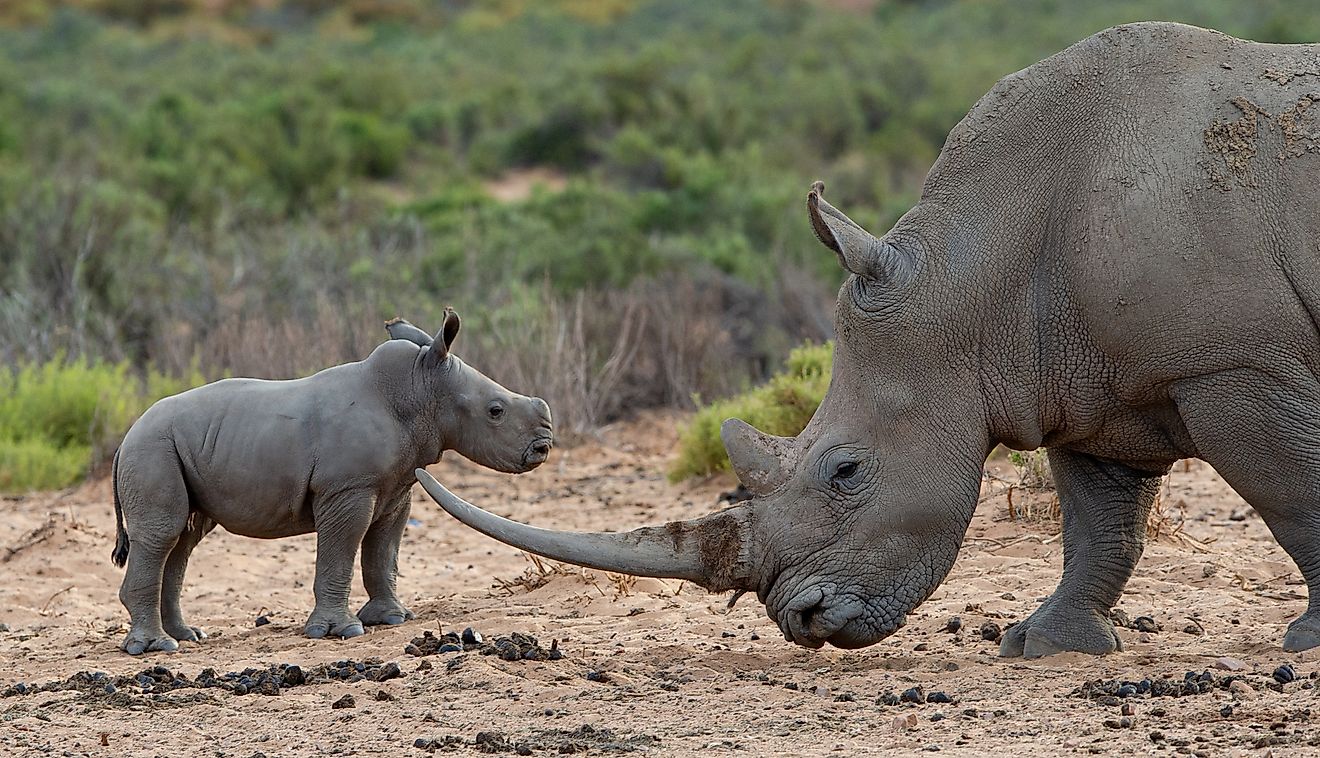 While the world remains locked down in their homes, there are growing concerns about the rise in wildlife poaching incidents in different parts of the world. Conservationists are worried that restricted movements of forest staff, a fall in wildlife tourism, and rising poverty levels among the populations living in and around wildlife habitats will act in cohesion to encourage poaching. Rhinos being among the prime targets of such illegal killings are thus under special monitoring in the protected habitats where they occur. To learn more about the status of rhino conservation and safety, World Atlas spoke to CeCe Sieffert, Acting Executive Director of International Rhino Foundation (IRF), a Texas-based charity focused on the conservation of the five extant species of rhinos.
COVID-19 And The Rhino Horn
With the COVID-19 pandemic killing thousands around the globe, scientists are desperately trying to discover a cure for the same. On the other hand, traditional or "alternative" medicine practitioners, especially in China and some parts of Southeast Asia are promoting remedies using animal parts for the coronavirus infection. According to the International Rhino Foundation, there are reports that illegal rhino horn sellers in China and Laos are now advocating the use of rhino horns in medicines for treatment and prevention of COVID-19. There is, however, no scientific evidence backing such claims. Made up of dead keratin cells, rhino horns are no different from human hair and nails. With large criminal syndicates being involved in the black-market trade of rhino horns in China and Vietnam, conservationists fear that false claims of COVID-19 cures can fuel the already robust rhino poaching business.
"The demand for rhino horn in illegal markets is always a threat to wild rhinos. There are reports of late that Chinese National Health Commission recommended the use of bear bile extract as medicine for COVID-19 which may have encouraged wildlife smugglers to seek rhino horn as a mistaken treatment as well," said CeCe Sieffert.
Among the five extant rhino species, wild Javan rhino and Sumatran rhino populations number less than 100. Both species have been rendered critically endangered due to ruthless poaching in their Southeast Asian native habitats for decades. Now, after nearly finishing off these two species, rhino poachers primarily concentrate their attention on the Indian rhinoceros and the two species of rhinos found in Africa (black and white rhinoceros). 
Rhino Protection In Locked-down India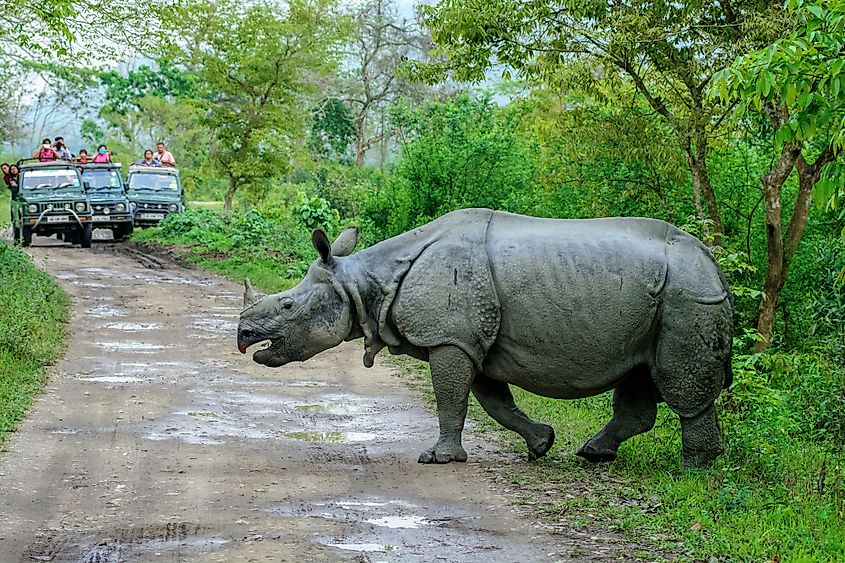 The Indian rhino (Vulnerable on the IUCN Red List), also called the greater one-horned rhino, numbers over 3,600 with around 2,413 members of the species living in India's Kaziranga National Park in Assam, representing nearly two-thirds of the species' population. Over the past few years, rhino poaching incidents in the park have decreased significantly. The stringent anti-poaching measures adopted by the park are credited for the success achieved in this direction.
So, how are these giants of the animal world faring in this pandemic-struck world? We look to IRF for an answer:
"Although India instituted a country-wide lockdown on March 25, wildlife officials were allowed to do their duties of protection and management. Wildlife management is treated as emergency services by the Indian government. Assam's approximately 2,650 Greater one-horned rhinos in the wild are protected by front line forest staff of the Assam Forest Department working 24/7," said CeCe Sieffert.
Referring to the recent rhino poaching attempts made at Kaziranga, she mentioned:
"Since lockdown, there have been at least two known attempts to kill rhinos in and around Kaziranga National Park. However, not only forest guards or police personnel are extra vigilant, but also the local villagers are suspicious of movements of people during the lockdown leading to the arrest of the rhino hunters."
Difficult Times Ahead For Rhinos In Africa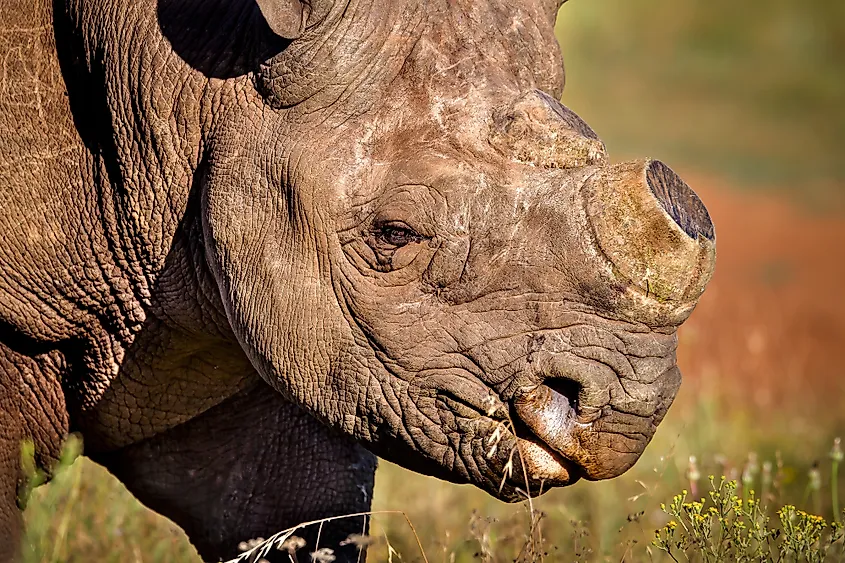 While both black and white rhinos marched through the African wilderness in thousands a century ago, their numbers have plummeted dramatically in recent decades primarily due to heavy poaching. While the former (Critically endangered) has a population size of slightly over 5,500, the latter (Near threatened) numbers around 18,000. In recent times, however, funding from a rapidly growing tourist industry and enhanced conservation efforts have helped some African countries with rhinos to better conserve these charismatic animals. However, how are the African rhinos doing in the absence of tourists in a pandemic-hit continent?
"In Africa, protection and conservation efforts are often funded by tourism income in reserves. With the lockdown and complete halt in tourism, reserves are finding themselves without the necessary income to continue supporting conservation teams. While many are doing their best to keep team members employed, some reserves are already asking staff to work with reduced pay," said CeCe Sieffert.
With some reports circulating about the rise in poaching of rhinos following the lockdown in South Africa, World Atlas wanted to learn more about the current situation from Ms. Sieffert. Surprisingly, the response brought some relief:
"Poaching at a national scale in South Africa is definitely down because of the lockdown. Quite honestly, we expected the worst, but South Africa's announcement of a hard lockdown and the way it has been enforced with police and military presence on the roads has made it risky and difficult for poaching groups to travel. There have been incidents but by far fewer over the lockdown period than normal and far less than expected," was Ms. Sieffert's response.
"One should keep in mind that logistics, proximity to a reserve, modus operandi, and the level of insider involvement all play a role in rhino poacher success. With only essential staff left on reserves, in many cases just the anti-poaching units, security and management, the drop in some areas is, sad to say, because the insiders are now outside," she explained.
"However, with hungry and desperate communities along the boundaries, there is an increasing chance of a wave of meat poaching, so rangers need to be vigilant," she also warned.
Absence Of Tourism Flow Is A Cause Of Concern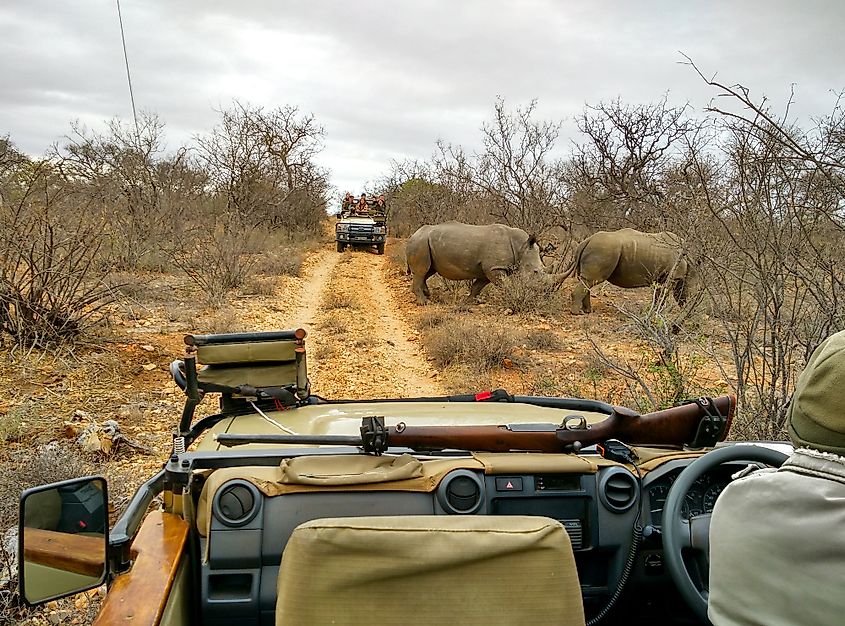 Lockdowns have crippled the rhino tourism industry in both India and Africa. How is the sudden change affecting rhino conservation? We seek our answers from CeCe Sieffert.
"The tourist season in Kaziranga generally declines from mid-April when pre-monsoon rains begin in the area. Tourism in wildlife areas in Assam has been on hold since the lockdown was enacted impacting the income generation of many people. Fortunately, both the state government of Assam and the national government of India has not been compromised in their efforts to prevent attempts of poaching. Scheduled meetings between authorities that aid in the coordination of wildlife conservation continues to happen through virtual gatherings to ensure that the rhino conservation successes that India has realized over the last several years are not hampered in the face of the pandemic," mentioned Ms. Sieffert.
The situation in South Africa, however, does not look very promising as evident from what Ms. Sieffert said: 
"In South Africa, the communities near reserves are dependent on tourism for the jobs this creates within the reserves, or for opportunities created outside. However, the hard lockdown since March 27, which will only ease slightly on May 1 has had dire consequences for the economy, business, and job security in South Africa. It has especially affected the poorest of the poor and the small, informal economies within community areas."
Countering The New Challenges
Recognizing the fact that tourists and guides have traditionally served as additional eyes and ears in the field, acting as a poaching deterrent, Ms. Sieffert suggests that supporters must mobilize during this critical time to fill the gaps being created by the lack of tourism. She reminds us that now the rhinos and other wildlife are reliant solely on rangers. 
"IRF encourages individuals that have booked safaris to postpone them rather than cancel to help minimize the impact of lost tourism dollars," she stated. She also invited the concerned global community to join the Virtual Cinco de Rhino celebration organized by IRF on Tuesday, May 5, 2020.
"On May 5th, Cinco de Rhino, IRF will take its traditional party for a purpose fundraiser online with virtual events to raise money to support salaries and health and safety needs for the dedicated men and women who continue to ensure that rhinos and other endangered species will survive. These funds, plus additional support, will establish the Reserve Relief Fund, which will make grants to organizations struggling to support their staff and maintain protection and monitoring activities," stated Ms. Sieffert.
More information is available at https://rhinos.org/cinco-de-rhino/