Forest Fires Blaze Through Montenegro, Croatia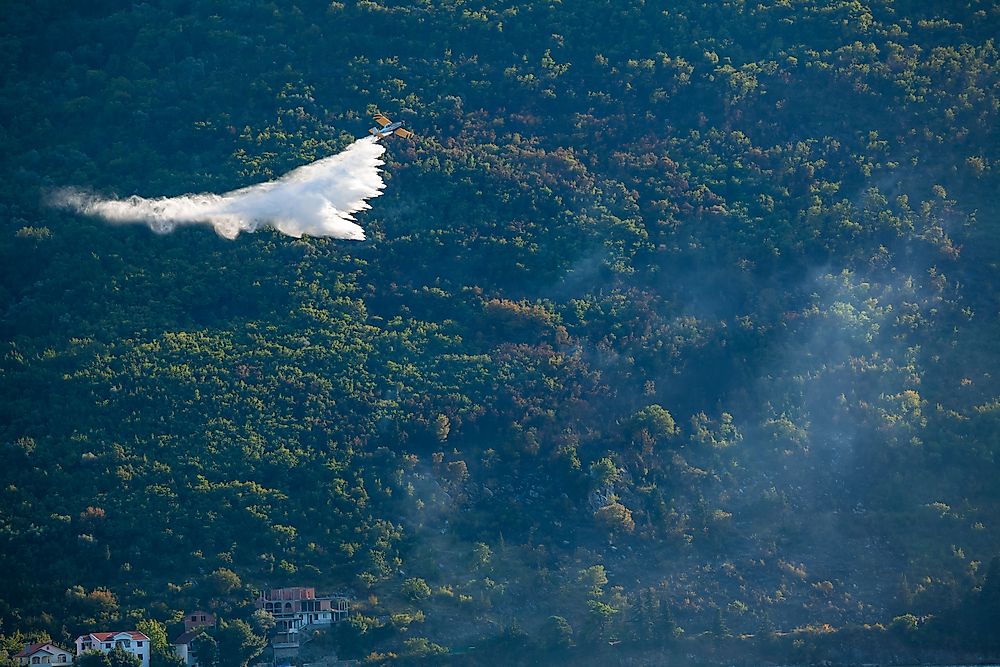 Many of the tourists and residents currently in the Balkan region have been asked to evacuate, as forest fires ravage through areas of Croatia and Montenegro.
The fires, which are affecting the coastal areas of both countries near the Adriatic Sea, are causing chaos for authorities who say they are running out of the resources required to fight the fires. Although planes have finally been dispatched to help control the fires, they say that strong winds have contributed to what was already a very tough fight.
Montenegro is pleading for international help in fighting the fires, as their resources have been spread thin. They have also asked for help from the European Union disaster system, as well as from the navy, who has helped by initiating evacuations by sea. Croatia is expected to follow suit with these demands.
Several homes and businesses have been destroyed in both countries, and a number of tourists have also been evacuated. In Croatia, the fires are edging near the popular tourist destination of Split. Authorities in Croatia say that the forest has already spread for more than 20 km, and have reached the outer suburbs of the city. Although one man has been reported dead, it is not completely clear whether or not this death was a direct result of the fires.
It's been an intense summer for forest fires, which are also currently raging in other parts of Europe, as well as parts of western Canada - the former of which were ruled to have been caused by a discarded cigarette butt. The cause of the fire in Croatia and Montenegro is currently unknown.
**
Rachel Cribby is a writer and editor based in Montreal.