Conservation Conversation With Razan Al Mubarak: Why We Need More Women To Protect Our Only Home - Planet Earth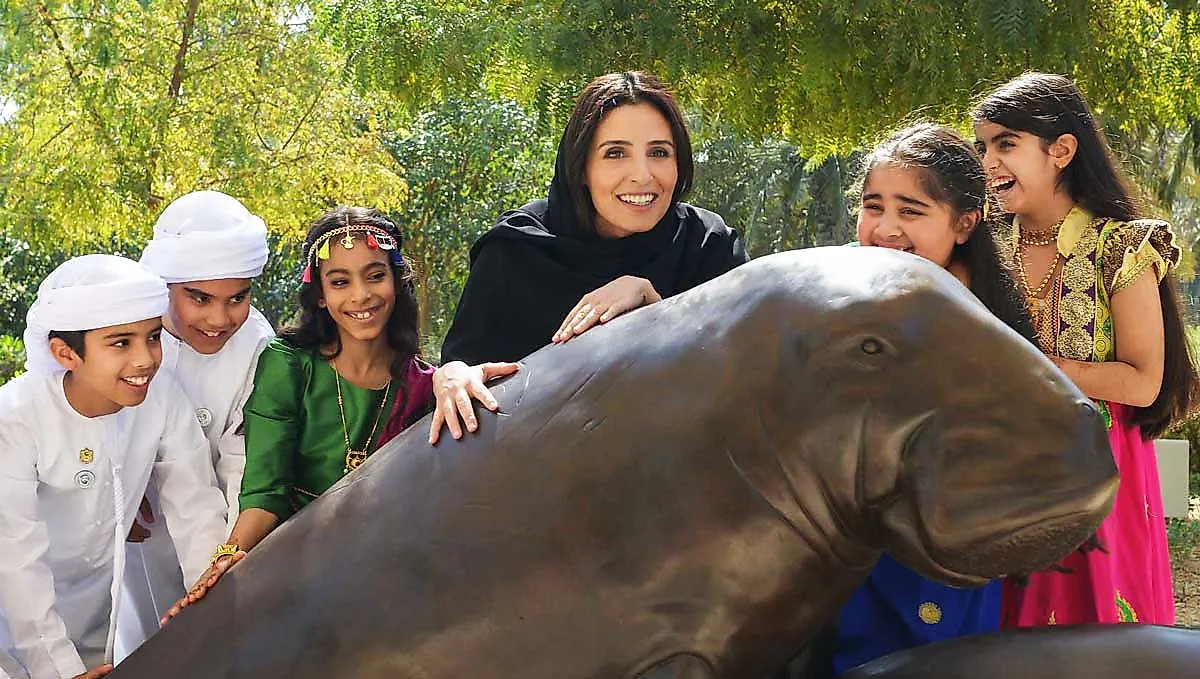 The job of a wildlife conservationist is perhaps one of the most difficult and dangerous jobs in the world. It demands toiling hard for a cause meant for a brighter future of all species on Earth including humans. However, convincing the masses that protecting the world's failing ecosystems is the need of the hour is one of the most arduous tasks handled by conservationists. While they know that intact ecosystems will ensure the physical and mental well-being of future generations of humans, gathering the support and cooperation of governments, policy-makers, and people in general for their work is never too easy. In addition, a large section of conservationists also work in demanding terrains and remote wildernesses, often putting their lives at stake for saving rare and endangered wildlife. 
These hurdles multiply when the conservationist is a woman. Even in the 21st century, gender-based challenges continue to hold back many women from leading conservation efforts. With patriarchal norms dominating in most parts of the world where threatened flora and fauna exist, female conservationists face great resistance to their growth and freedom to work. Their participation in biodiversity conservation is, however, essential to the success of the cause as explained by Razan Al Mubarak, one of the world's leading conservation experts.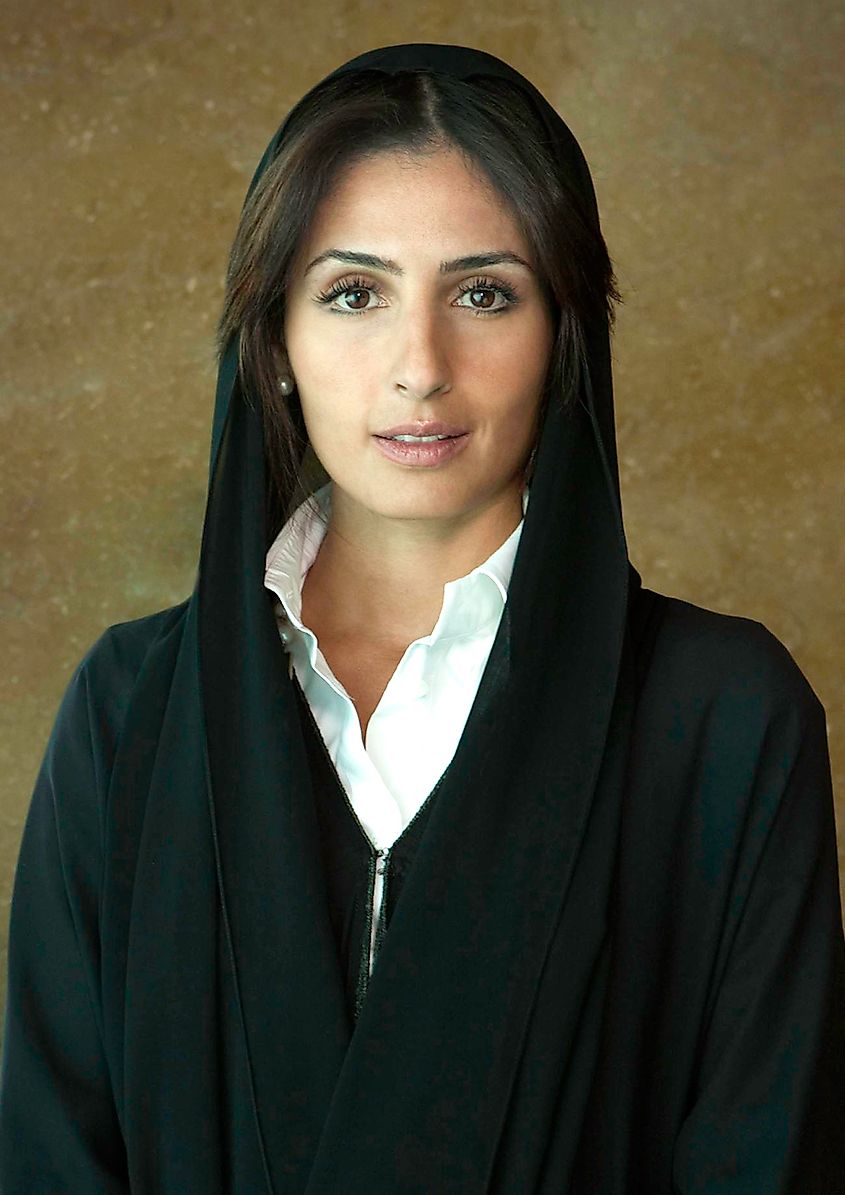 An advocate for nature, Razan has dedicated her career to conserving species worldwide and supporting other conservationists. A UAE native, she is the Managing Director of three prestigious organizations involved in conservation work and funding - Environment Agency Abu Dhabi, the Mohamed bin Zayed Species Conservation Fund, and Emirates Nature WWF. Her impact in the field of conservation was recognized by the World Economic Forum in 2018 when she was chosen as one of the top 100 Young Global Leaders. She has also been a strong supporter and advocate for IUCN for nearly two decades. 
The perfect example of a successful female conservation leader, Razan also encourages other women to break all stereotypes to step into the world of wildlife/nature conservation. In the conversation below, Razan tells World Atlas why women need to lead the future of wildlife conservation in the world and how they can be motivated to do so. 
Why is it important to involve more women in wildlife/nature conservation? 
It is critical that women, who tend to be primary caregivers, land managers, and resource users, have an equal voice in decision-making when it comes to the sustainable use of land, water, and other natural resources.
Women in many parts of the world, especially women in indigenous communities, are among the first to experience the devastating impact of biodiversity loss. They are often nature's first responders, security detail, and scientists searching for a cure to the crisis engulfing their communities. Biodiversity loss forces women and girls to spend more time traveling greater distances to collect water, wood for fuel, and animals and plants for food and medicine. This, in turn, sets them further back in receiving an education and developing activities that can generate a livable income and makes it harder for them to have a say in the conservation and management of their communities' natural resources.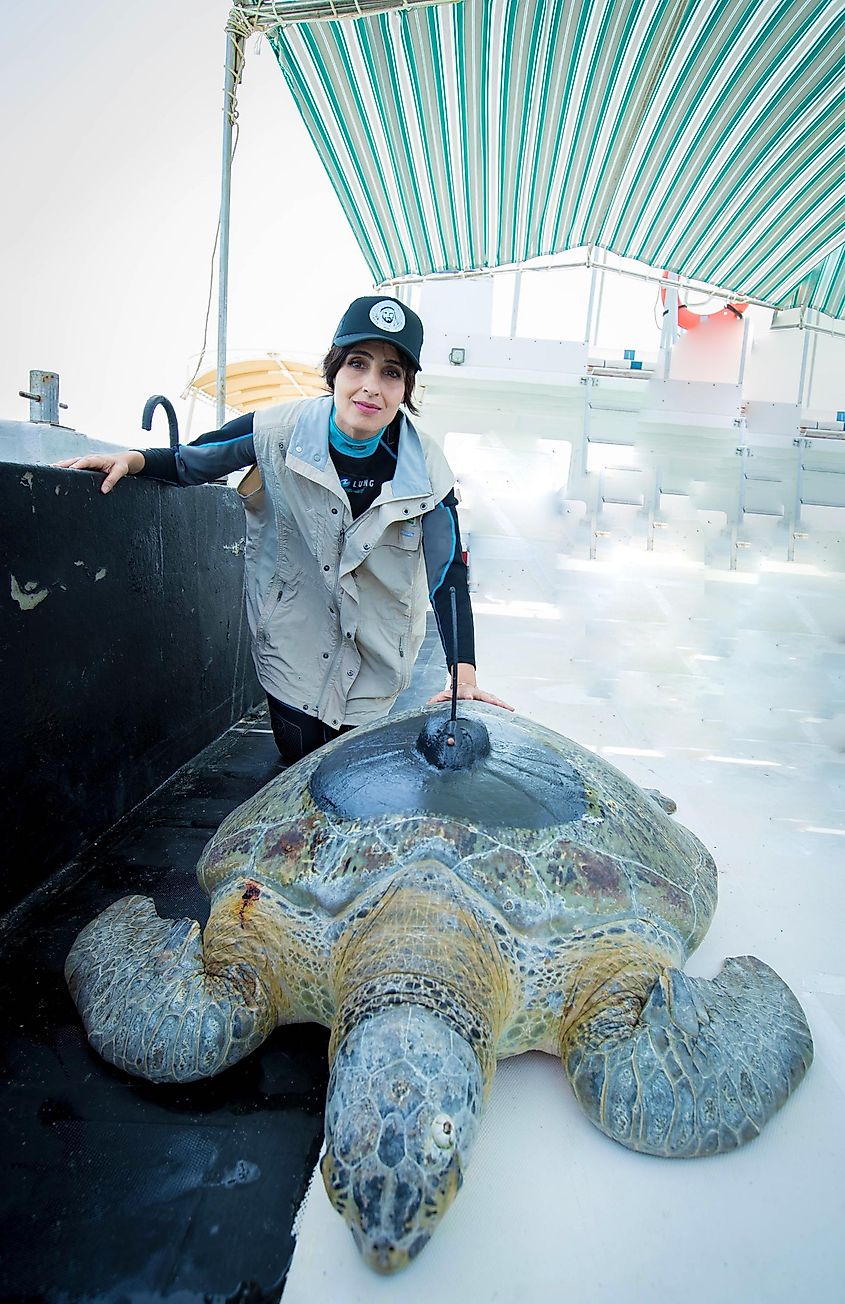 What is the current status of representation of women in the field of wildlife/nature conservation?
Like many fields dominated by men, such as science, engineering, and government, women are also underrepresented in the conservation world. Men comprise 70 percent of the members of the International Union for Conservation of Nature Species Survival Commission, a global network of 10,000 experts who advise the organization on the conservation of individual species, and less than 30 percent of the world's researchers are women. According to the World Economic Forum's latest Global Gender Gap Index, gender equality is still almost a century away at the current pace of change.
How can women be motivated to participate in wildlife/nature conservation activities? 
Spotlighting women conservationists will inspire more women to pursue a career in the field. Simultaneously, we need to encourage schools and universities to recruit and support women considering a conservation career.  
As we implement the UN Convention on Biological Diversity over the next decade, we must prioritize enhancing the participation and engagement of women and girls. This means striving to expand their ranks on all fronts, particularly in regions and cultures where they may still face inequality. The United Arab Emirates, where I am from, has successfully prioritized gender equality in multiple areas. More than half of the country's university degrees in science, technology, engineering, and math now go to women; four of our primary environmental agencies and organizations are led by women; women comprise half of the Federal National Council, the country's advisory legislature, and one-third of the Cabinet; and according to the World Economic Forum, the UAE ranks second throughout the world in wage equity. In light of the biodiversity crisis we face, it is clear that we must take every step to urgently accelerate this pace now.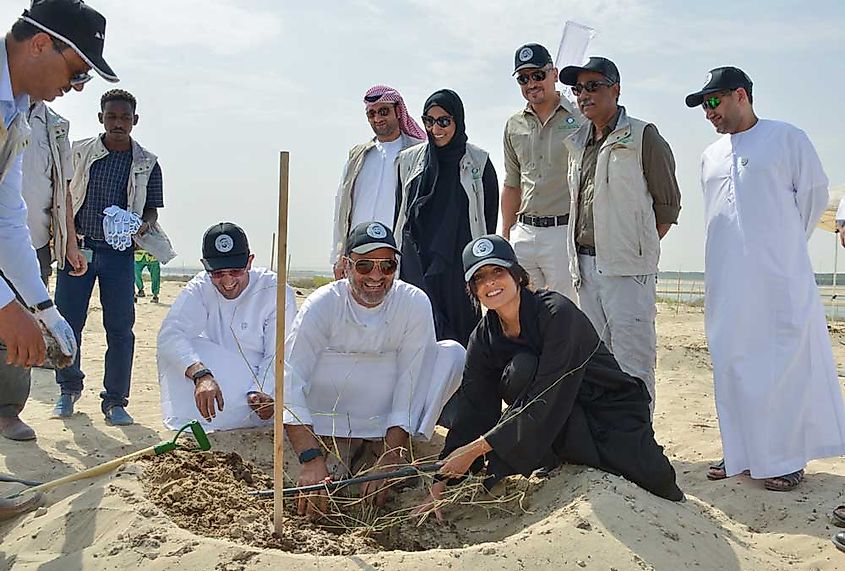 How is the COVID-19 pandemic impacting the work of female conservationists? 
The pandemic has severely impacted everyone working in the conservation field hard regardless of gender. In a survey of MBZ Fund grantees in 2020, we found that many conservationists were very concerned about the financial futures of their organizations due to the pandemic. Sixty-eight percent of respondents said their organization had been negatively impacted, with 57 percent reporting their organization was experiencing financial difficulties and 22 percent reporting their organizations planned to eliminate jobs. Many grantees highlighted the loss of revenue for their organizations due to park, zoo, and aquarium closures, the decline in eco-tourism, and the reduction in student enrollment for courses and fieldwork experiences. 
Aiming to ensure that women and men working in the conservation field can survive the pandemic, the MBZ Fund has temporarily expanded its grant-making criteria to help organizations meet core emergency operating needs, including salaries, rent, and other overhead expenses. 
What is the MBZ Fund doing to encourage the greater participation of women in conservation? 
The MBZ Fund recently analyzed the gender ratio among our grant applicants and discovered that in Africa and Asia, regions of exceptional biodiversity where conservation efforts are most needed, men submit three times more grant applications than women. It would benefit all grantmaking organizations to conduct a similar analysis in order to ensure that they are doing what it takes to foster an equal representation of gender among their applicants. Our own response has been to make a concerted effort to solicit more applications from women in these regions.
To encourage more women to pursue grants to support their conservation work, the MBZ Fund has also made it a priority to highlight female grantees, such as Marilyn Connell, Dr.Silvana Campello, Anya Ratnayaka, and Rachel Ikemeh who are succeeding in rediscovering lost species, discovering new ones, and reducing threats to countless others.