Sir Walter Raleigh - Famous Explorers of the World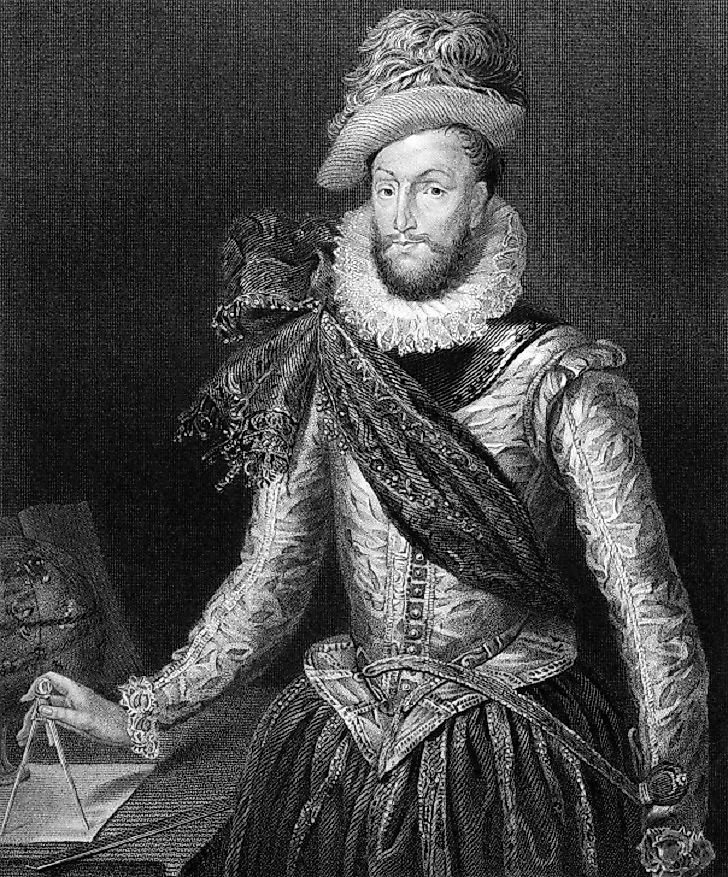 5. Early Life
Sir Walter Raleigh was born in Devon, England, on the 22nd of January, 1552. In his youth, he studied at Oriel College, Oxford University for some time, though he secured his degree at Inns of Court. Raleigh belonged to a devout Protestant family, and his father was nearly executed during the reign of Mary I of England for his beliefs. After the ascension of Elizabeth I to the throne of England, the Raleigh family's fortunes changed. Raleigh would himself become one of the monarch's advisers. Later, the Queen later appointed him to several important official positions, work that helped him earn a knighthood in 1584.
4. Career
The French Religious War of 1569 saw Raleigh in France as a soldier for the Huguenot Army. In 1578, Raleigh got his first taste of exploration after he joined Sir Humphrey Gilbert in an unsuccessful expedition to find a Northwest Passage to the east. The following year, he was off to fight in the Irish Wars. Returning to England less than two years later, Raleigh became an advisor to the queen on matters related to what he had seen and learned in Ireland. In between his mercenary work abroad and his government positions in England, Raleigh partook in explorations of the Americas to establish English settlements in the New World.
3. Major Contributions
Raleigh is best known for introducing potato and tobacco to England. One popular legend attributed to him was throwing his expensive coat for Elizabeth I to walk on over a mud puddle out of respect. In 1584, he was knighted by Elizabeth I. He was also a player in the Spanish fleet's defeat in 1588. Later, in 1594, Raleigh was on an expedition to what are now Venezuela and Guyana, and was lauded for bringing back gold ores to England. In 1596, he successfully raided the Spanish city of Cadiz. The year 1597 saw him become Parliament member, as he also did in 1601. He was Governor of the Channel Island of Jersey from 1600 to 1603.
2. Challenges
Raleigh's life was blessed with many honors, though these often didn't seem to last, as he was constantly finding himself embroiled in foreign intrigues, as well as in domestic court issues. In the midst of it all, Raleigh would also seem to have become his own worst enemy. The trust that he gained from Elizabeth I was broken when he secretly married one of the queen's maids-of-honor without her permission and blessing. In 1603, Raleigh was also embroiled in an unsuccessful attack of the Spanish armada. That same year, Raleigh was arrested for purportedly aiding Spain in supporting Arabella Stuart as a successor of Elizabeth I to the English throne. He was later released but upon James I ascension to the throne, Raleigh was arrested for the last time.
1. Death and Legacy
On October 29, 1618, Sir Walter Raleigh was executed for his crimes in 1603 after having served a long prison term followed by a short grace period where he was allowed to explore again. He was survived by his wife and children. Although Raleigh was befriended by the eldest son of James I, Henry, who wanted him freed from prison. The friendship ultimately never accomplished anything in terms of saving Raleigh's life, as Henry died shortly before Raleigh's own death. Raleigh left a legacy of poems and books he had written during his imprisonment. Today, many places and institutions are named after him, including the North Carolina state capital city, in the state where he had been involved in the infamous "Lost Colony" of Roanoke. Songs and poems were written about him, and even mountains and glaciers honor him by bearing his name. Some historians of his time said that Raleigh was executed unjustly although, more recently, some incriminating evidence of his 1603 guilt has indeed been uncovered.