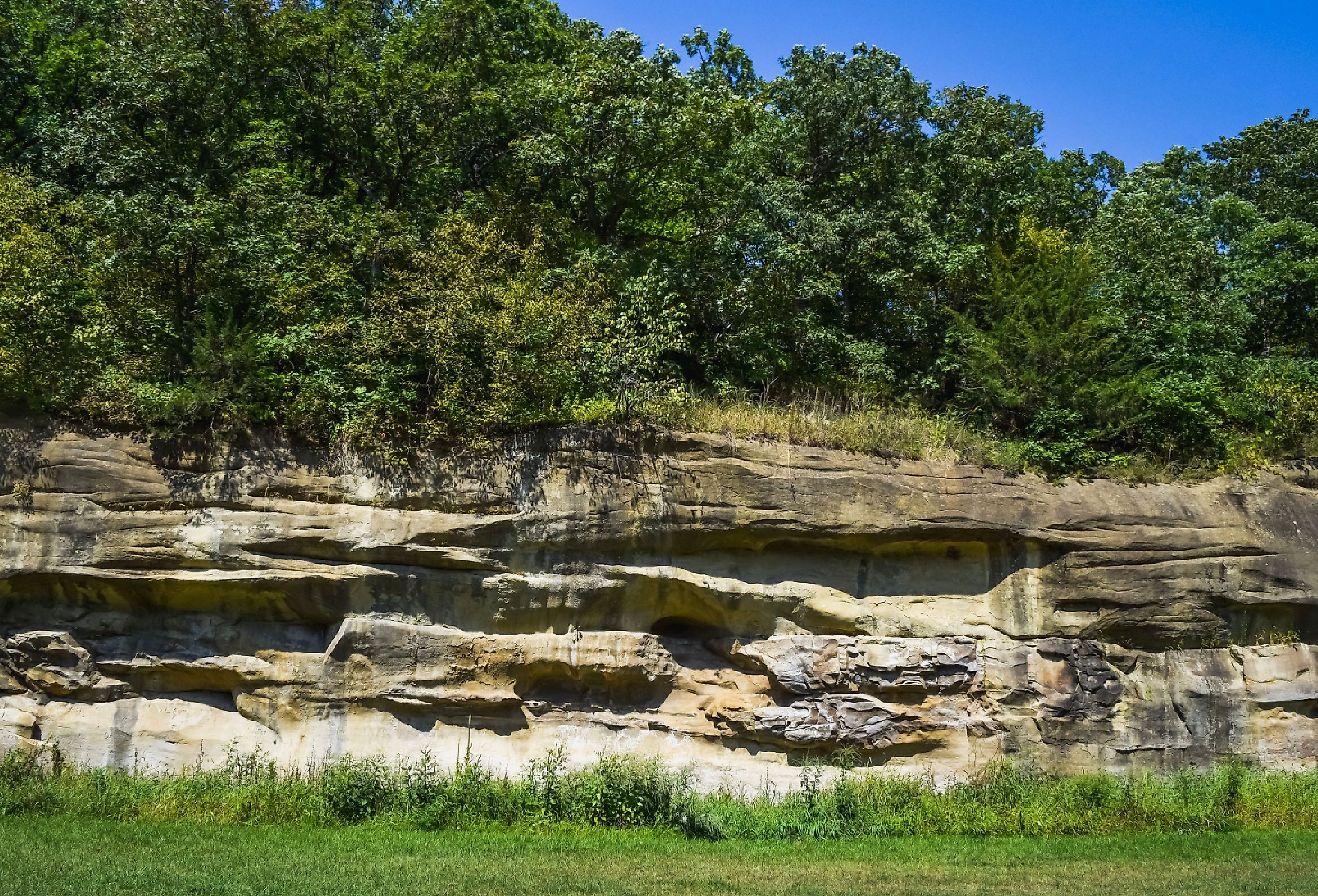 From Iowa's beautiful lakes to its stunning forests, it comes as no surprise that this charming midwestern state is home to some of the best hiking trails in the country. From lush woodlands and twisting rivers to picturesque valleys and rugged bluffs, there is no shortage of breathtaking views for outdoor adventurers to enjoy. Whether travelers are looking for a stroll through nature or a more rigorous hike up one of the state's many peaks, Iowa has ample opportunities for that and more. Check out these must-see hikes and start planning your next outdoor adventure today in the state of Iowa.
Lost Lake Interp Trail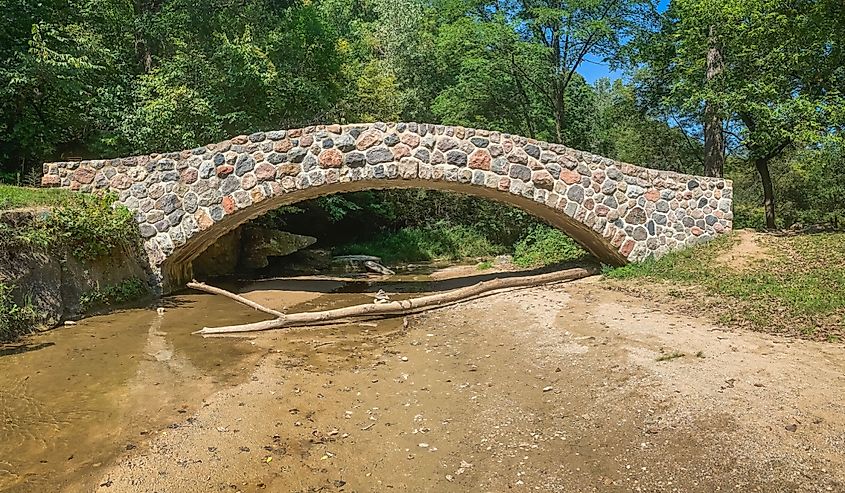 Located in the beautiful Ledges State Park, the Lost Lake Interp Trail is an easy, one-mile loop that is perfect for hikers of all skill levels. The trail follows a winding path through lush woodlands and prairie grasses, until eventually circling past Lost Lake itself. While most of the Lost Lake trail is quite flat, there are a few steeper sections that could be challenging for novice hikers. Along the way, hikers can explore nearby bluffs, valleys, and a handful of scenic lookout points. Filled with an abundance of wildflowers and a variety of wildlife including deer and frogs, this trail is sure to be a memorable one.
Ridge Trail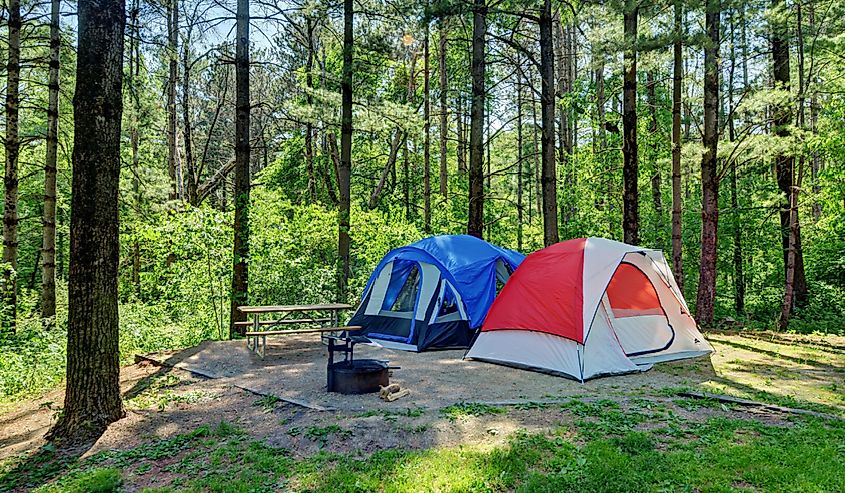 For those who crave a bit more adventure on their hike, Ridge Trail at Maquoketa State Park will do the trick. The moderate loop takes hikers through some of the most beautiful landscapes in the region and will lead to some of the park's most interesting caves as well. Along its winding path, there will be opportunities to explore Racoon Creek, the Natural Bridge, and several caves including Wide Mouth Cave and Dugout Cave. For those interested in a more lengthy hike, continue along the path and explore even more natural beauty along the park's six-mile trail system.
High Trestle Trail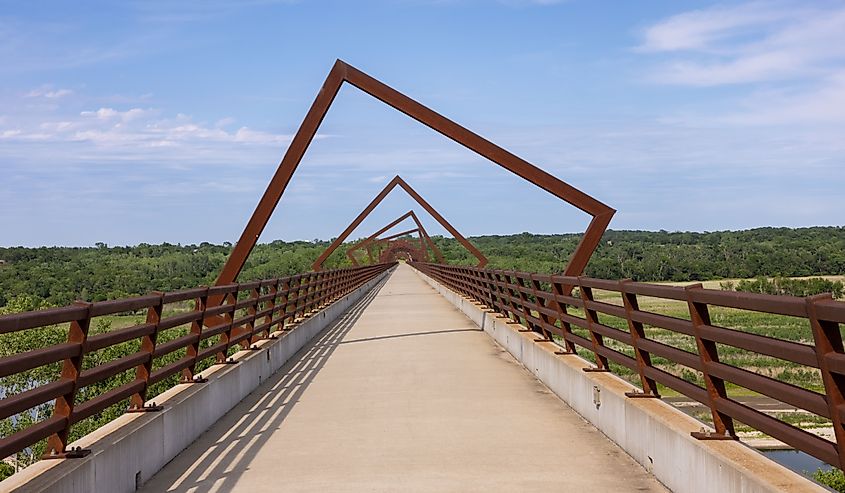 High Trestle Trail is a stunning and unique 25-mile trail that offers jaw-dropping views of the Iowa countryside. The entire route stretches through five towns and four counties, with several points along the way to rest and take in the gorgeous surroundings. Despite its length, this route can be easily broken up into shorter sections depending on how far travelers wish to explore. While hiking, visitors will pass multiple trestles, lush fields, bridges and tunnels including a spectacular 13-story high bridge that crosses the Des Moines River valley. Ideal for both novice and experienced hikers alike, this popular trail offers the perfect combination of level terrain as well as access points to get off the beaten path. 
East Lake Trail in Backbone State Park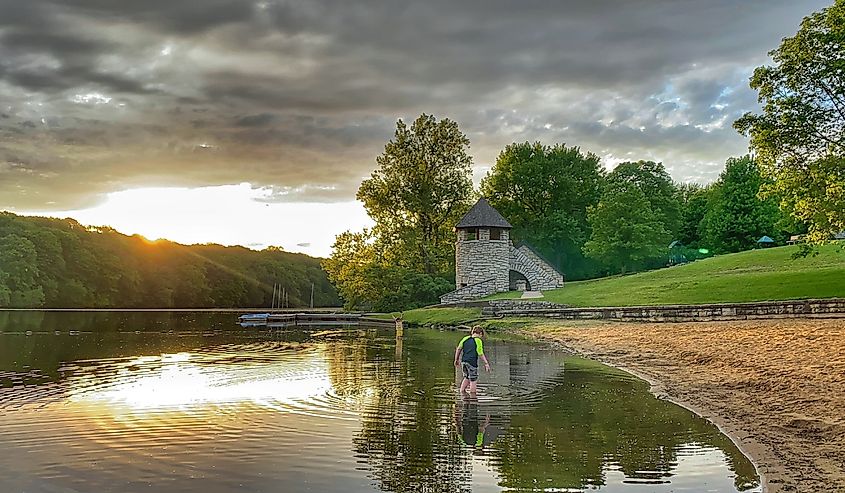 For experienced hikers up for a moderate challenge, then the East Lake Trail at Backbone State Park is perfect. The nearly two-and-a-half-mile loop features mostly level terrain with some steep sections and rocky staircases littered throughout. While making your way past the sparkling East Lake, visitors can soak up picturesque views of the surrounding valley, which is home to a variety of plants and wildlife. Along the way, hikers will also see rugged cliffs and bluffs overlooking woodlands and prairie grasses for as far as the eye can see. In total, Backbone State Park features 21 miles worth of winding trails, as well as opportunities for rock climbing, swimming, and boating.
Sunset Ridge Nature Trail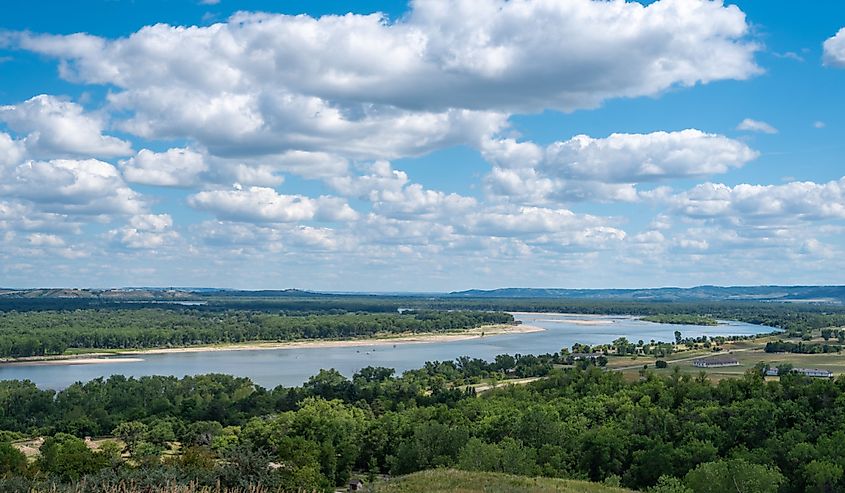 Passing through the heart of Waubonsie State Park visitors will find the scenic Sunset Ridge Nature Trail. This moderately challenging, two-mile loop trail offers stunning views of the Missouri River Valley and is an ideal destination for both novice and experienced hikers. Along the way, trekkers can enjoy unbeatable views of Iowa's rolling hills, picturesque prairies, and lush woodlands. The hike is expected to take roughly one hour to complete, making this a lovely venture any day of the week. Just be sure to pack plenty of water! 
Bridal Veil Trail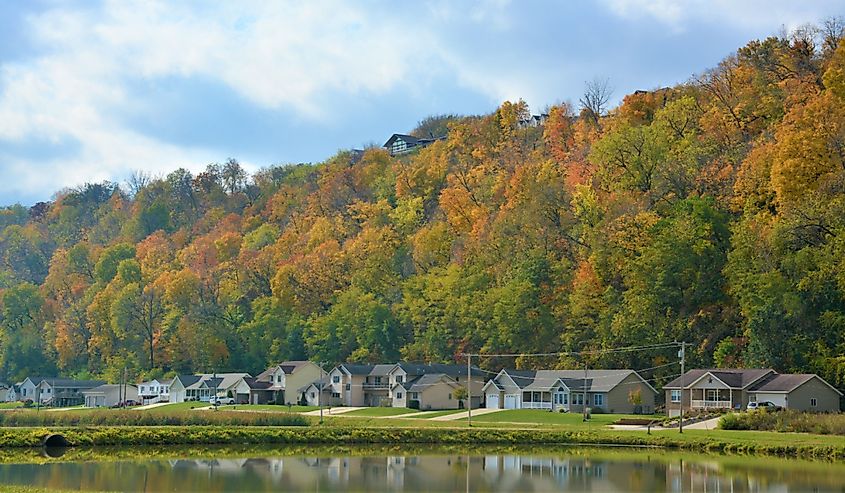 For those who love chasing waterfalls, look no further than Bridal Veil Trail. Bridal Veil Trail in Pikes Peak State Park is an awe-inspiring hike featuring several lookout points, a tiny waterfall, and a historical bear-shaped effigy built by local indigenous people during the woodland era. The half-mile loop trail is an easy stroll consisting of well-maintained paths, beautiful boardwalks, and a relatively steep staircase. The trail also offers easy access to many of the park's other hiking opportunities including Weeping Rock Trail and both the East and West Hickory Ridge Trails.
Lake Trail in Geode State Park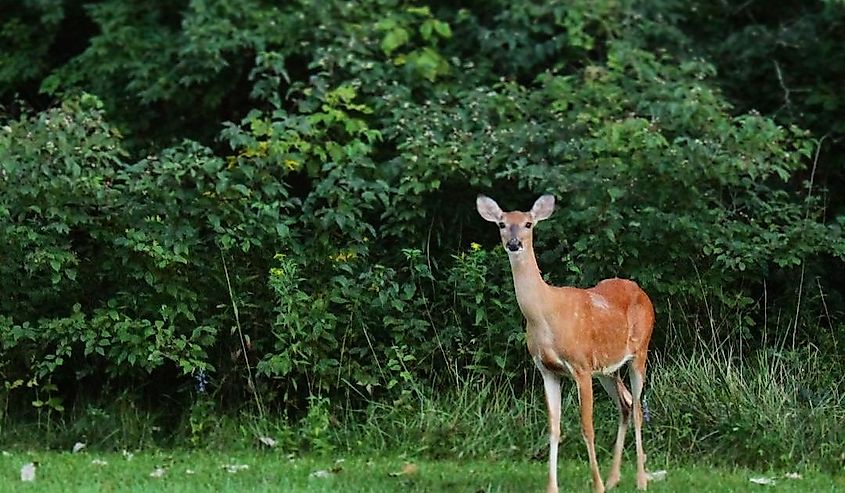 Up for a roughly three-hour adventure? Look no further than the Lake trail in Geode State Park. The six-mile trail borders the picturesque Geode Lake and offers spectacular views of the surrounding landscape. Although long, this trail is relatively easy to traverse due to its mostly flat terrain. During the hike, visitors will come across charming footbridges, cozy shelters, and a handful of picnic areas, perfect to take a break and have a snack. In addition to its scenic beauty, this trail also offers visitors an opportunity to see some wildlife including white-tailed deer, wild turkeys, beavers and even bald eagles. This route is sure not to dissappoint! 
Punch Bowl Trail at Wildcat Den State Park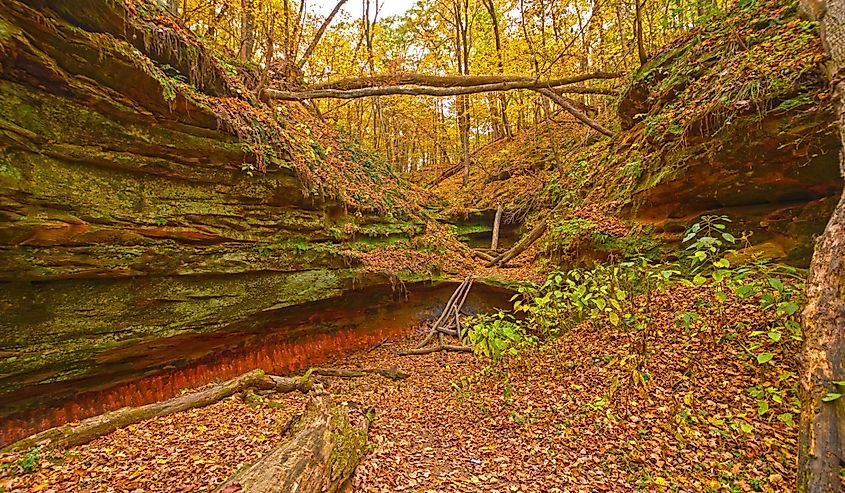 The Punch Bowl Trail at Wildcat Den State Park is a moderately difficult trail that offers stunning views of the surrounding countryside. Although the trail is less than half a mile long, it takes hikers up and down hills, through forested areas, and past streams–eventually leading to a massive bowl-shaped rock formation. This stunning rock formation is known as the "Devil's Punch Bowl" and it is a breathtaking site visitors to this area will not want to forego. The Punch Bowl Trail is also connected to many of the park's other hiking trails, making it easy to keep wandering all afternoon.
Conclusion
To sum it up, the state of Iowa is a hiker's dream destination. From scenic views of rolling hills to vast expanses of untouched wilderness, Iowa offers some of the best hiking opportunities around. Whether visitors are experienced hikers or are lacing up their boots for the first time–there is truly something for everyone in the Hawkeye state. So grab some gear and get ready because nothing beats exploring this beautiful state on foot.