In a nation as culturally diverse as the United States, it should not be a surprise to see some of the most stunning and exceptional works of architectural wonder. From the 18th century to modern day styles, and from traditional designs to ground-breaking avant-garde molds, America is indeed the home of some truly exquisite architectural structures. Though personal tastes may differ, the structures on this list really do represent the best in human architectural ingenuity.
White House - Washington D.C.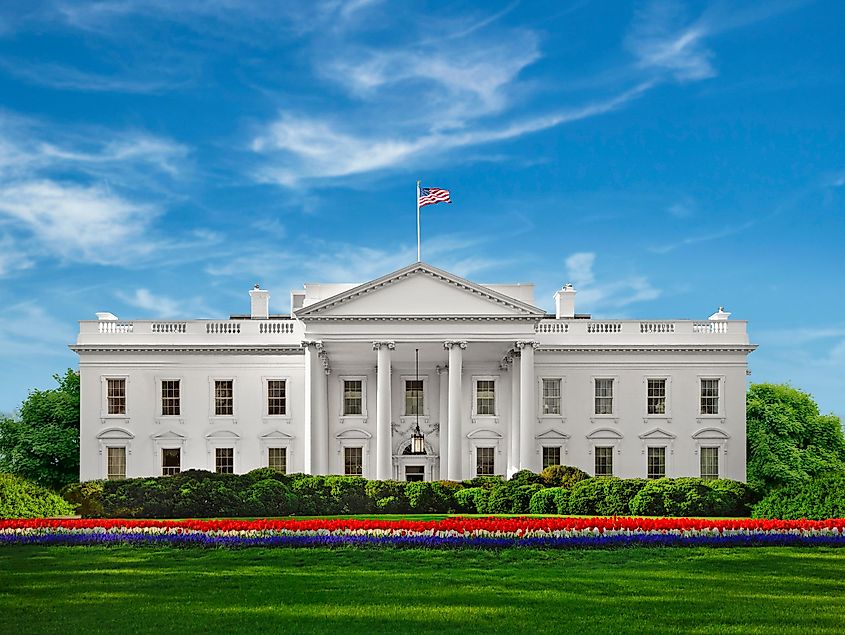 Perhaps the most recognizable symbol of America at home and abroad, the White House is indeed an iconic and beautiful architectural wonder. Designed by the Irish architect James Hoban and completed in 1800, the residence and official workplace of the US President has served every Commander-in-Chief except George Washington.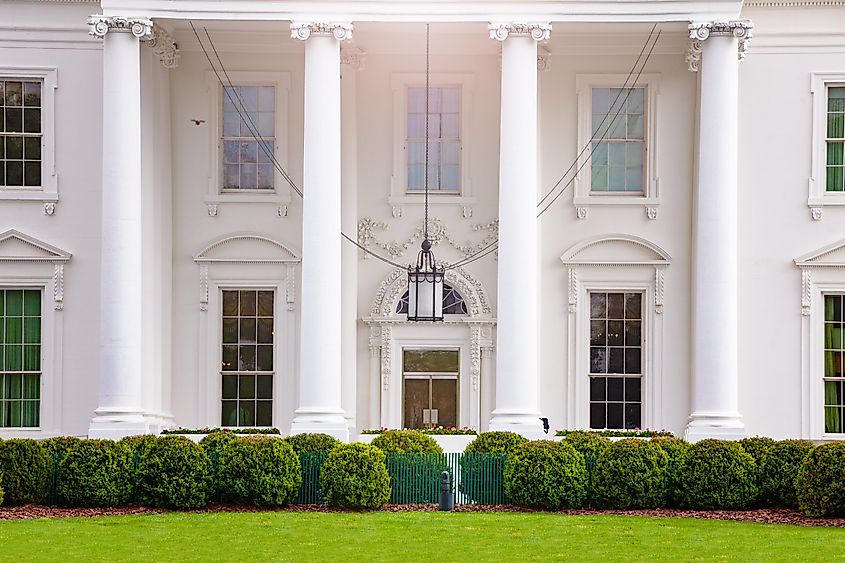 Located at 1600 Pennsylvania Avenue, this neoclassical building has endured over two centuries of living history. Site of numerous protests, fires (particularly during the War of 1812), extensive renovations, and a lengthy list of visiting world leaders and dignitaries, as a symbol of American democracy and power, the White House is an undoubted structural marvel.
Gateway Arch - St. Louis, Missouri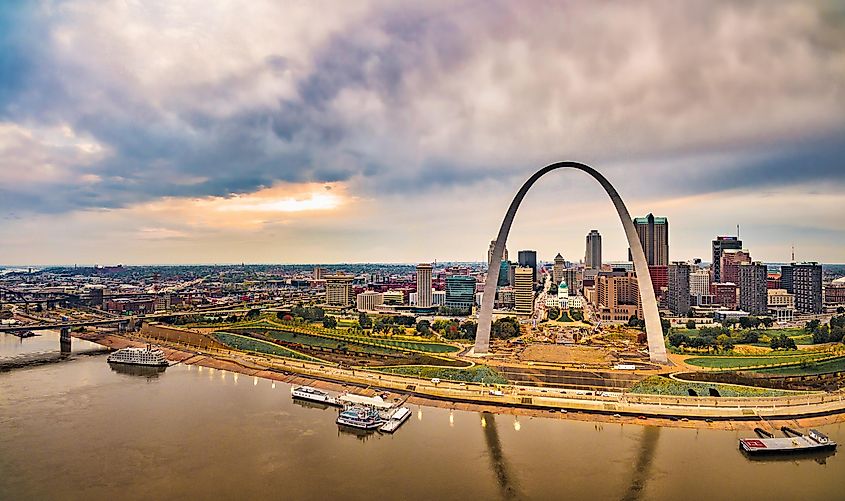 The world's tallest arch, the 630-foot tall Gateway Arch was designed by Finnish architect Eero Saarinen and completed in 1965, at a then cost of nearly $13 billion! This iconic monument of the Midwest is not only one of St. Louis's most famous tourist attractions, but of the entire country. Composed of some 900 tonnes of stainless steel, the Gateway Arch is located on the Mississippi River's west bank and built on 60 feet deep foundations. Indeed this architectural and engineering marvel is extremely robust and is able to withstand high wind speeds and tremors.
Empire State Building - New York City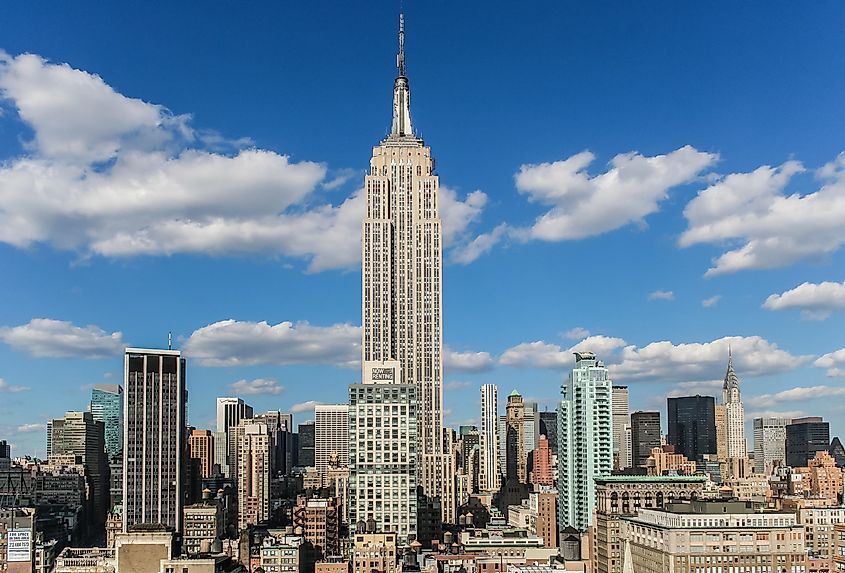 Though Manhattan's skyline may indeed have its share of magnificent skyscrapers, the historic and truly iconic Empire State Building continues to be amongst the Big Apple's perpetual star attractions. At 102 stories tall and standing some 1,450 feet, the Empire State Building was completed in 1931 and held the record for the tallest building in the world for over 40 years.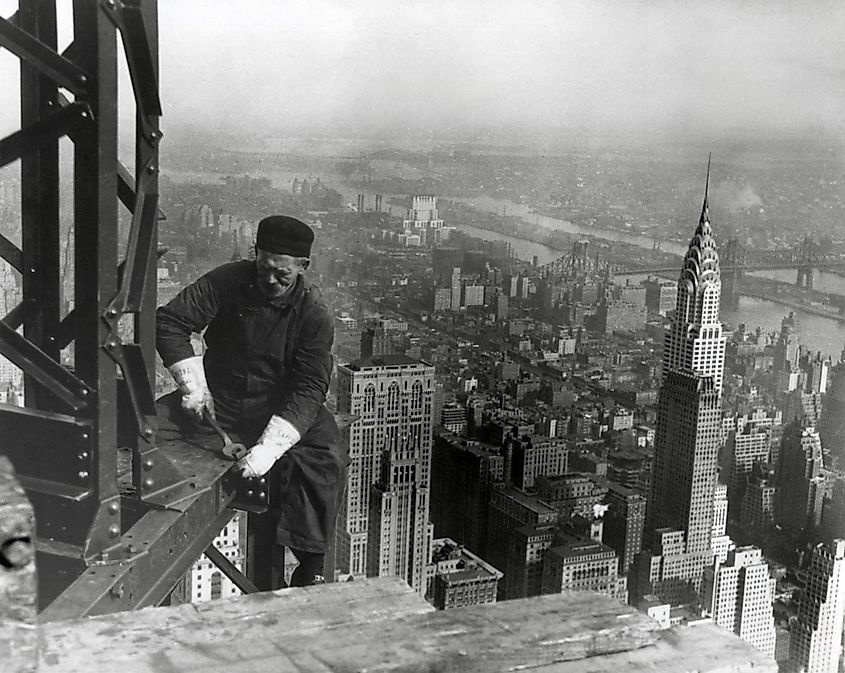 This Art Deco masterpiece attracts millions of tourists every year, who flock to its observatory lookouts on the 86th and 102nd floors. Here truly majestic views of Manhattan, the Hudson and East Rivers, and Central Park are offered, giving one a most special encounter with New York City. Often illuminated to commemorate special events, the Empire State Building has earned its reputation as one of America's great architectural treasures.
Golden Gate Bridge - San Francisco, California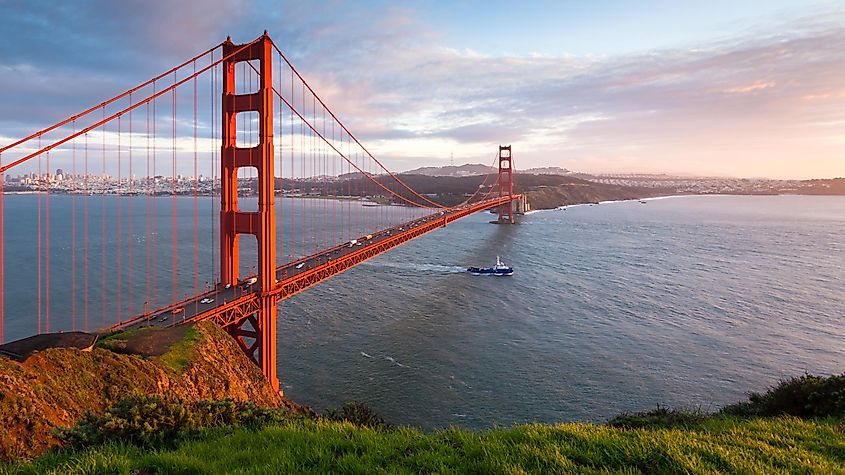 Another iconic symbol of the United States, the totally stunning Golden Gate Bridge in San Francisco Bay is also globally acknowledged as a true architectural and engineering marvel. Completed in 1937, the bridge spans a distance of 1.6 kilometers and has a height of 746 feet, while connecting San Francisco to Marin County across the Bay.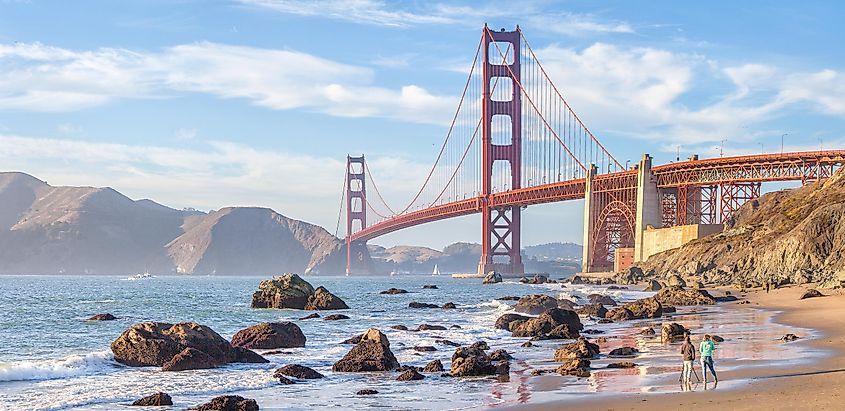 With its instantly recognizable red and orange color, the Golden Gate Bridge is amongst the most photographed man made landmarks in the country. The second longest bridge in the United States, this California gem was also named one as one of the Wonders of the Modern World by the American Society of Civil Engineers.
Space Needle - Seattle, Washington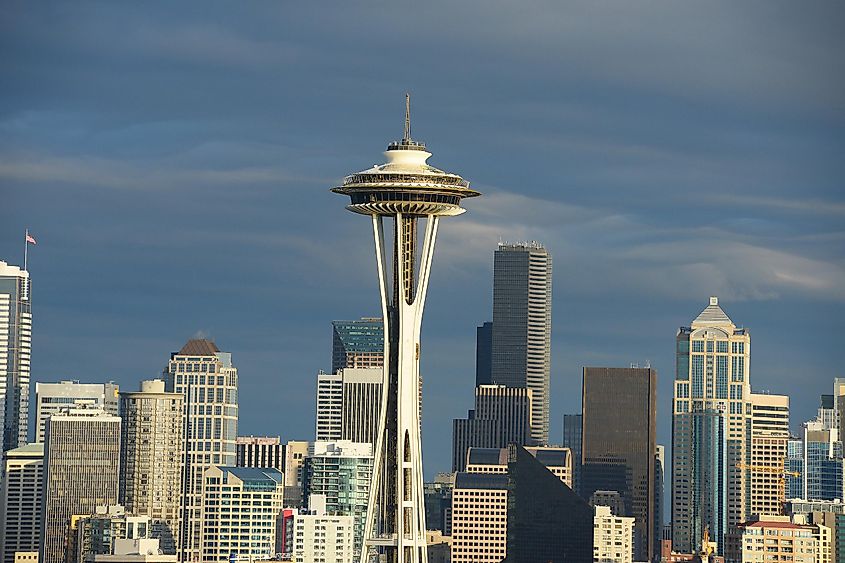 Completed for the 1962 World's Fair, the Space Needle observation tower is arguably the best known landmark of the Pacific Northwest, and a true Seattle icon. Standing 605 feet tall, the tower is designed to withstand very strong winds up to 320 kilometers an hour, and to stand firm during earth tremors. At its observation deck, visitors can also dine at the Sky City Restaurant at a height of 500 feet. Here this rotating diner not only offers tasty menu selections, but stunning panoramic views of Seattle, Mount Rainier, and the majestic Cascade and Olympic Mountain ranges.
US Air Force Academy Cadet Chapel - Colorado Springs, Colorado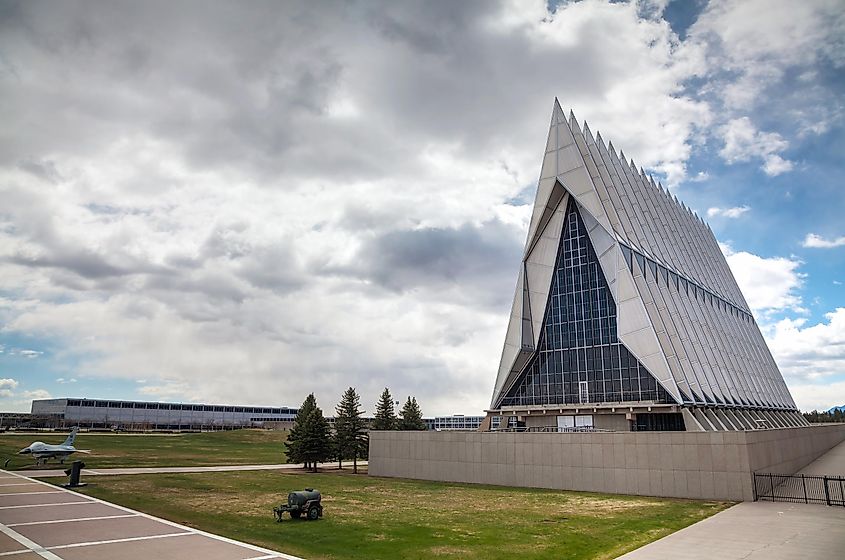 Designated a National Historic Landmark in 2004, the United States Air Force Academy's Cadet Chapel opened in 1962 to serve the various spiritual needs of Air Force members. Featuring 17 striking spires and standing at 150 feet tall, the multi faith chapel is a prime example of modernist architecture and was awarded the Twenty Five Year Award by the American Institute of Architects.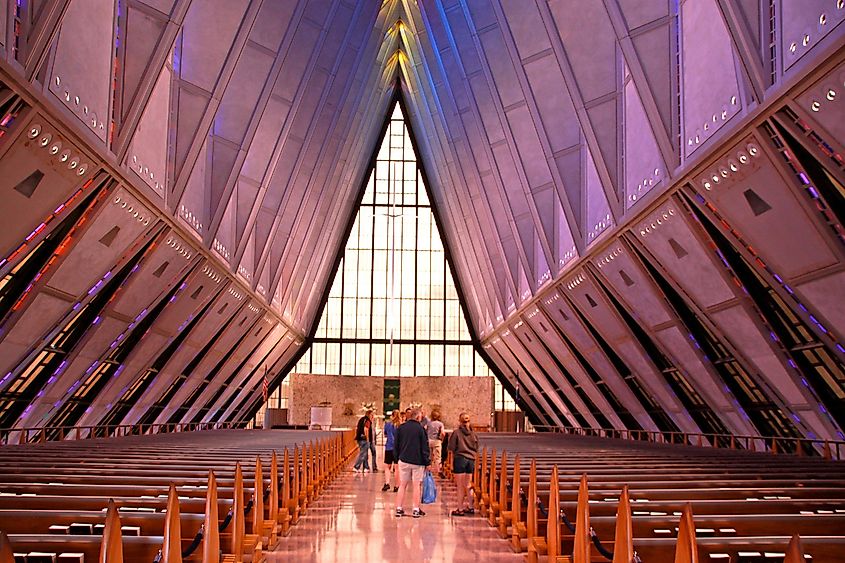 The chapel offers prayer spaces for Jewish, Catholic, Protestant, Muslim, and Buddhist worshippers, featuring a steel frame that is enclosed with stained glass and aluminum panels.
Mount Rushmore - Keystone, South Dakota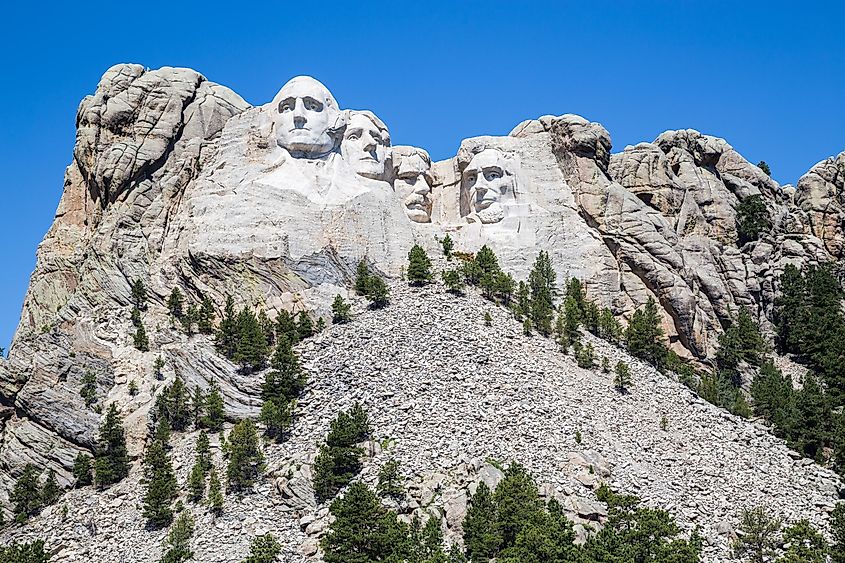 Another uniquely American landmark, Mount Rushmore is a brilliant testament to human artistic ingenuity. This carved sculpture of four great American Presidents into the façade of the Black Hills Mountains covers an area of nearly 1,300 acres and stands an astonishing 5,725 feet above sea level. Constructed and sculpted between 1927 and 1941, over two million tourists visit this unique architectural wonder every year, highlighting not only American history but the spectacular potential of the human imagination.
Hoover Dam - Arizona/Nevada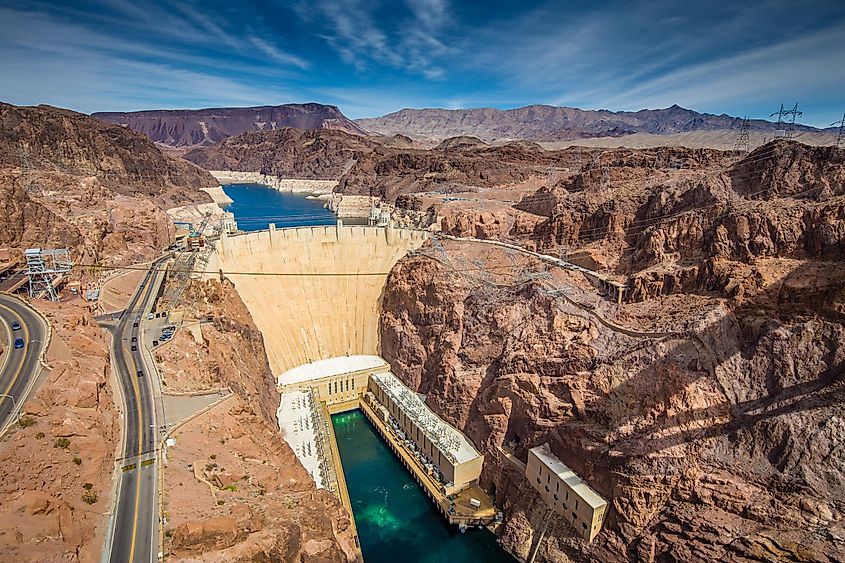 Overlooking the Colorado River on the border between Arizona and Nevada, the Hoover Dam has often been called the greatest feat of engineering in modern American history. Completed in 1936, this concrete arch gravity dam stands an amazing 726 feet high and spans a width of 1,244 feet and generates electric power across Nevada, Arizona, and even some places in California.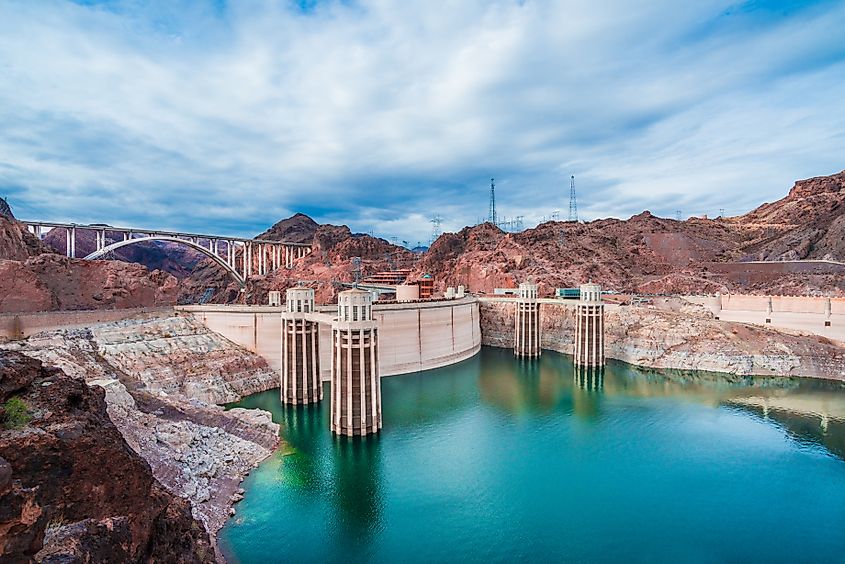 With more than 7 million visitors annually, the Hoover Dam also serves as a flood protector and irrigation controller. Indeed even just the visual sight of the Dam is enough to impress any tourist, and it remains one of the most impressive architectural and engineering success stories in the country.
Walt Disney Concert Hall - Los Angeles, California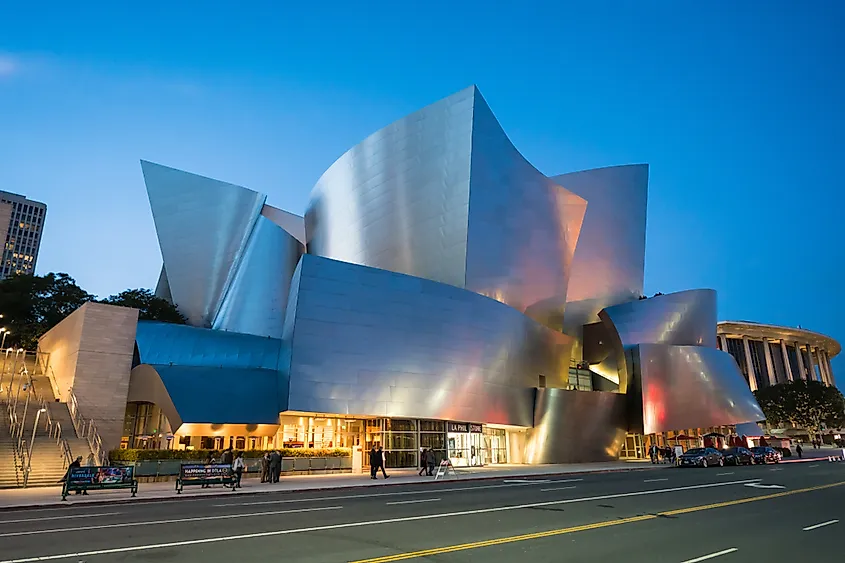 Opened to the public in 2003, the wondrous Walt Disney Concert Hall was designed by the world renowned architect Frank Gehry. Built at a cost of $130 million and with a seating capacity of 2,265, the concert hall is home to the Los Angeles Philharmonic Orchestra and hosts a diverse range of music events and artistic performances throughout the year.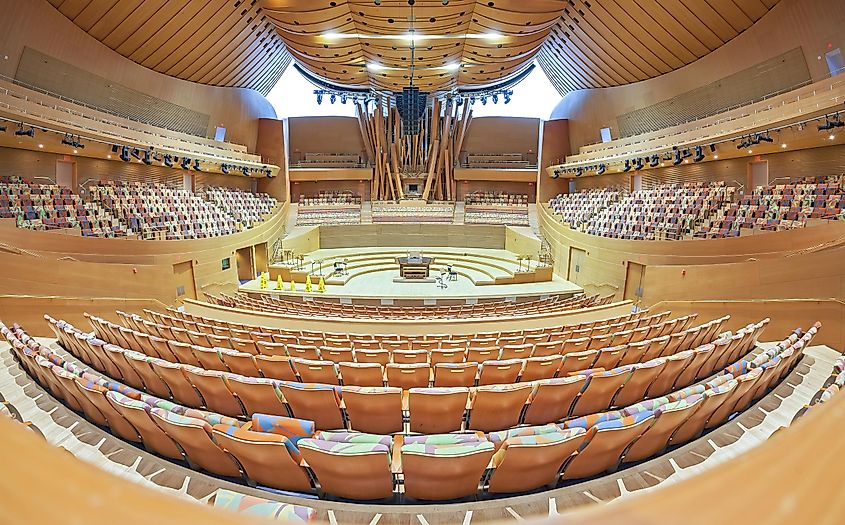 Featuring a sleek modernist design and steel plate sidings, this truly unique building is a true staple of downtown LA. In fact beyond just hosting great works of art, this building itself is a grand work of architectural art.
Monticello - Charlottesville, Virginia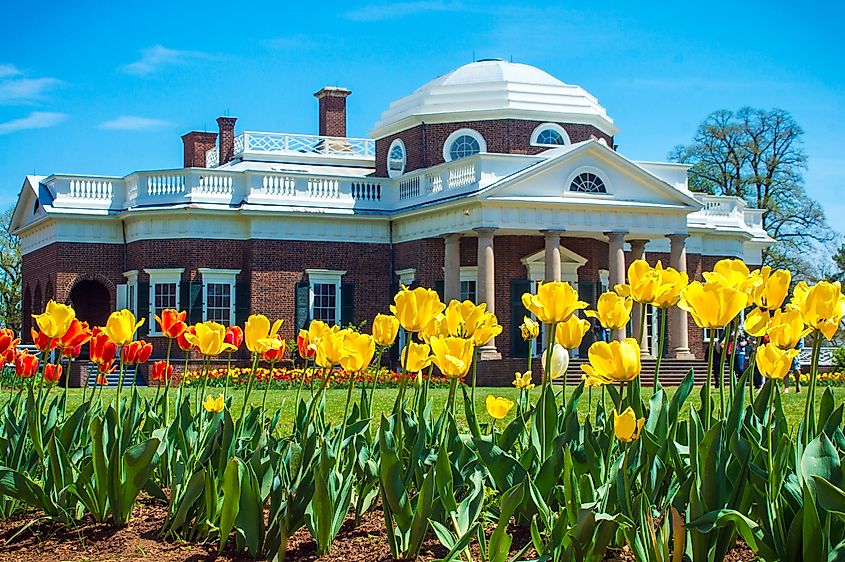 The residence and plantation of America's third president (and principal author of the Declaration of Independence) Thomas Jefferson, the Monticello mansion is a wondrous example of neoclassical architecture. Designed by Jefferson himself, the property was constructed in 1772, some 30 years before he was elected President. Designated a National Historic Landmark, Monticello was also declared a UNESCO World Heritage Site in 1987.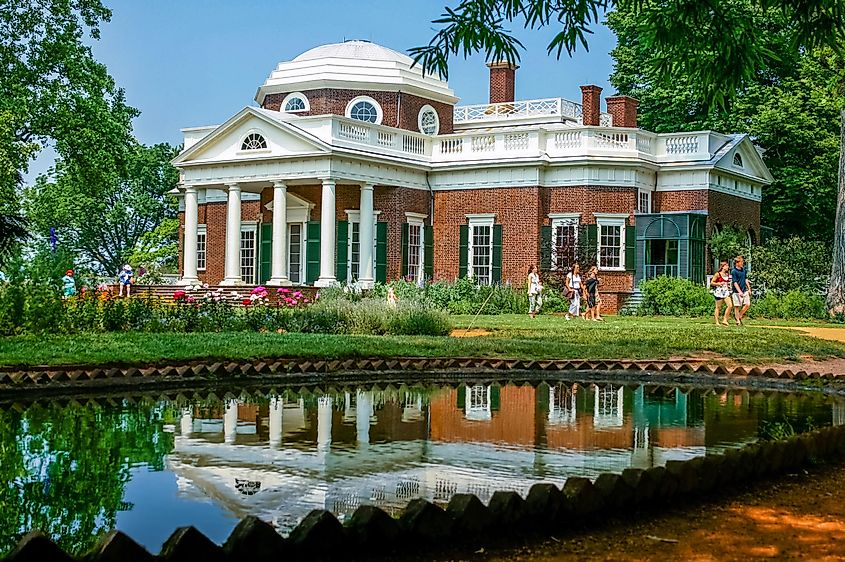 Today this museum and interpretative historic center welcomes up to half a million visitors each year and offers most unique insights into not only Jefferson's life but the life of the newly formed nation of America. Visit Jefferson's grave and see his personal book collection, or simply marvel at the authentic 18th century architectural design, Monticello is a haven for history lovers and anyone with a passing interest in the development of the United States.
Across the United States, a wide variety of beautiful architectural structures define this most diverse and fascinating nation. Whether it be towering suspension bridges, record breaking sky scrapers, stunning carved mountain sides, or modernist places of worship, the architectural wonders of America must truly be seen to be fully appreciated. Reflecting different eras, styles, and building materials, a visit to each of these marvels will surely leave one in awe.