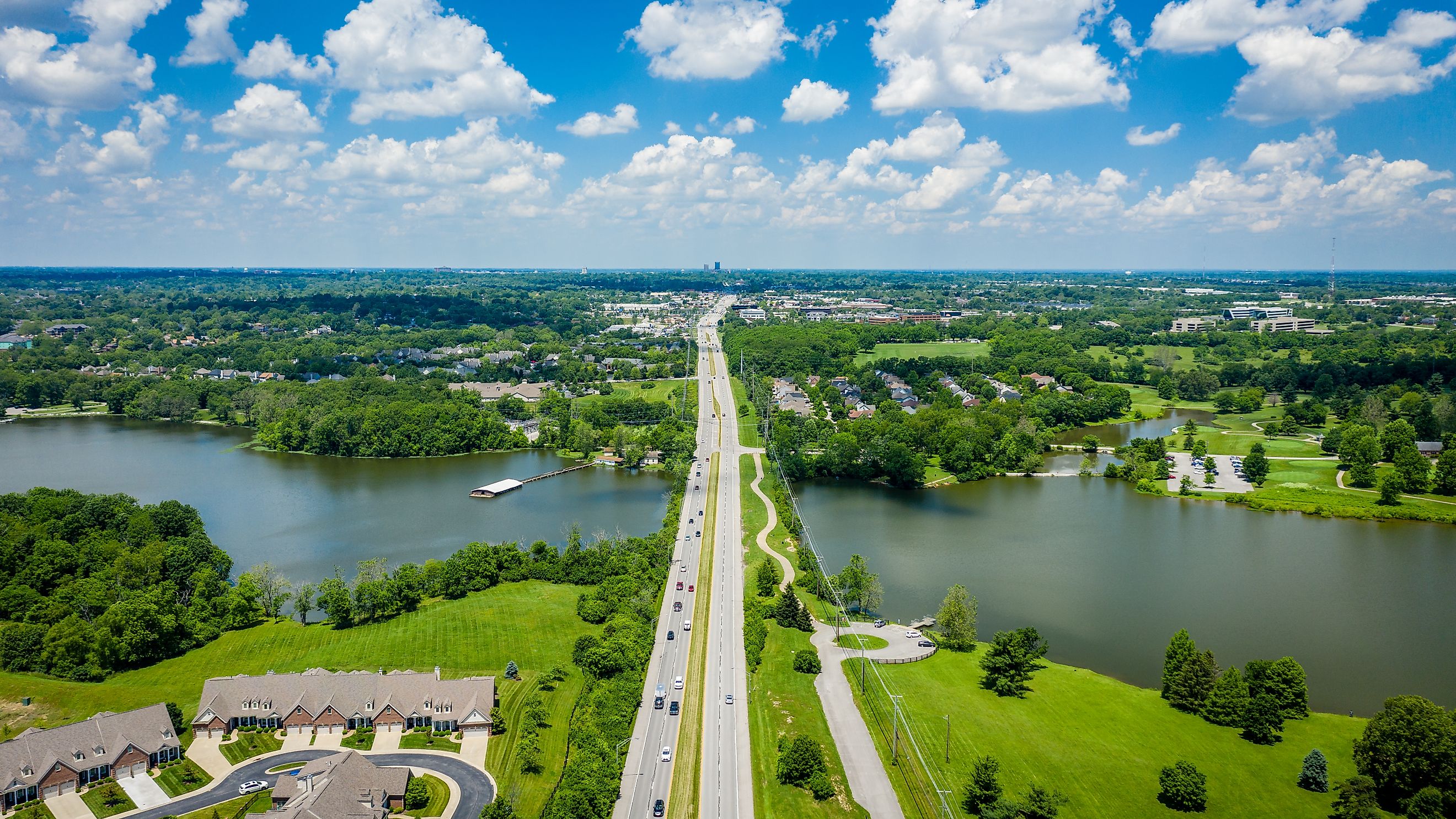 8 Most Beautiful Lakes in Kentucky
Kentucky is a state in the Southeastern United States and boasts more navigable miles than any state other than Alaska. It is bordered by rivers on three sides: the Mississippi River, the Ohio River, and the Big Sandy River. Though the state is home to only three natural lakes, it features many man-made reservoir lakes which are popular tourist destinations.
Paintsville Lake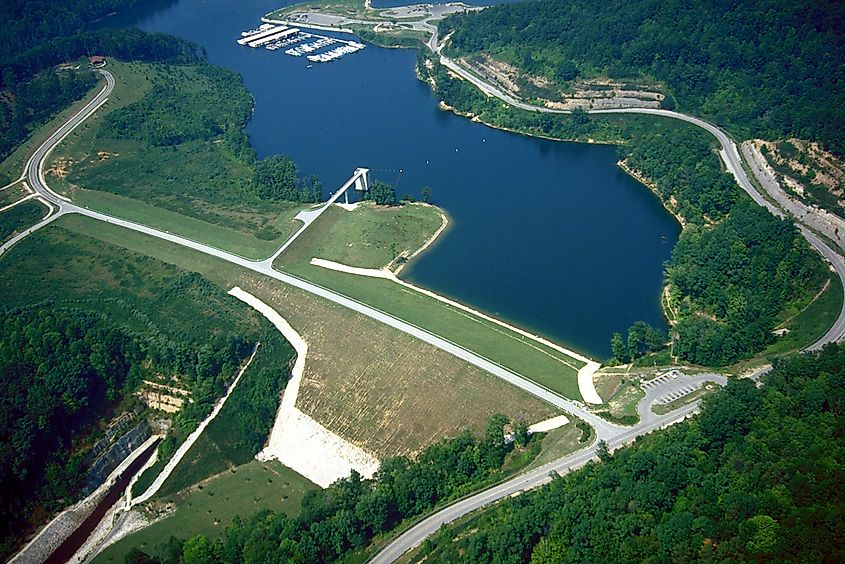 Paintsville Lake is a 1,1139 acre man-made lake and is the crowning jewel of Paintsville Lake State Park in Kentucky. Open to the public in 1983, this lake was impounded from Paint Creek by the United States Army Corps of Engineers. The state park of the same name opened three years later.
While still under construction in 1978, residents below the coffee dam (which keeps work crews dry while building the main dam) needed to be evacuated because heavy rains caused it to leak. The evacuation was only a day and residents were able to return to their homes.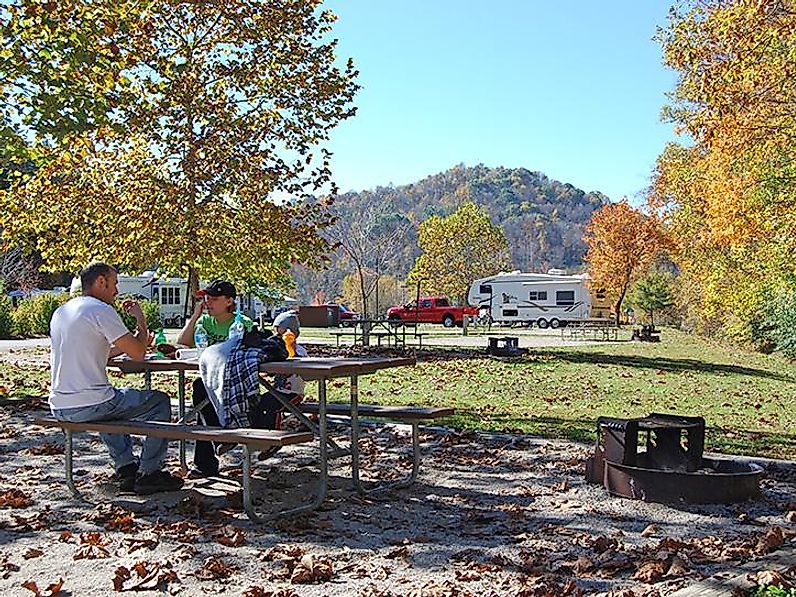 Nowadays, Paintsville Lake is well known for outdoor recreation, particularly game fishing.There is a campground located within the state park, which houses thirty two fully modern campsites and ten walk-in sites for a more rustic experience. The state park also has a boat launch, marina, and dock, as well as rentals available for fishing and boating supplies year-round. 
The Paintsville Lake State Park is also well known for its hiking trails. With multiple to choose from, there are options to suit every skill level. Kiwanis Trail is about a mile and a half,  Dawkins Line Rail Trail is available not only to hikers but also to horseback and cycling, and covers an eighteen mile stretch.
Herrington Lake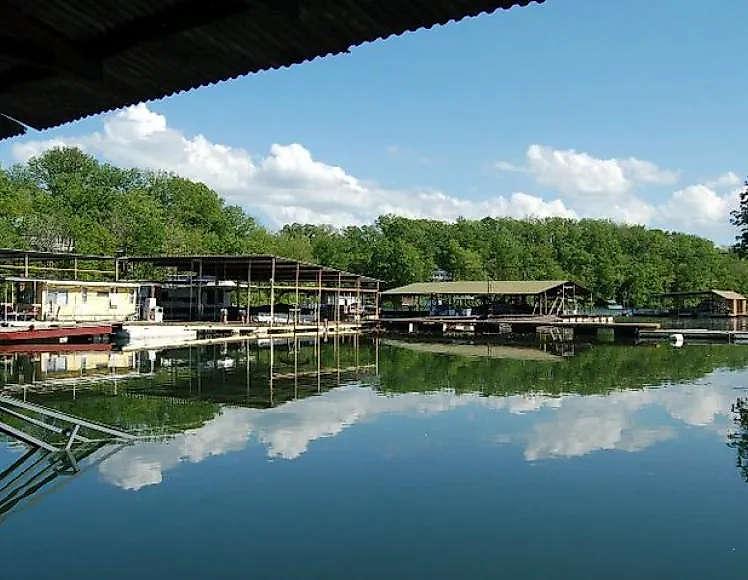 Herrington Lake is Kentucky's deepest lake. It is an artificial lake, created when Kentucky Utilities dammed the Dix River in 1925 to create hydro-electric power. Herrington boasts some of the best fishing of any reservoir lake in the entire state, as well as being a popular destination for outdoor enthusiasts keen to recreate along its ninety two miles of shoreline.
Unfortunately 2022 has seen Herrington Lake with lower than normal water levels. Though the lake is lowered annually in October, this year Kentucky Utilities lowered the lake a month early in order to enact improvements on the Dix Dam. Combined with a lack of rain, the levels in the lake have dropped below their usual annual levels. Though several of the lake's boat launches have been rendered unusable by depleted water levels, boaters have remained largely undeterred and have been enjoying warm fall weather. Kentucky Utilities anticipates the work on the dam will be completed by November 2022.
Kentucky Lake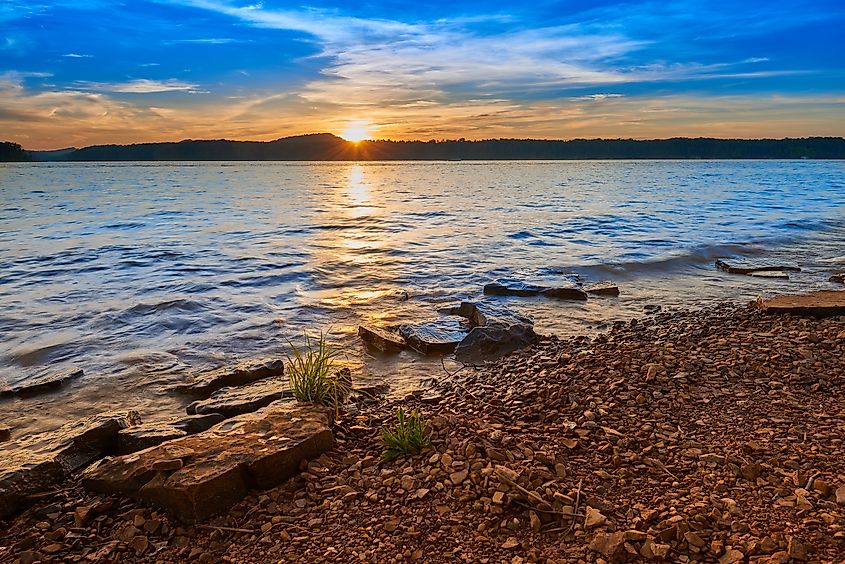 Kentucky Lake is a reservoir built when the Tennessee Valley Authority impounded the Tennessee River via the Kentucky Dam. They did so for hydroelectric power and for flood control and the lake itself is in both Kentucky and Tennessee. The Kentucky Dam is the longest dam in the Tennessee Valley Authority System. Kentucky Lake was created in 1944 and is the twenty-fifth largest lake in the United States. It covers two hundred and fifty square miles or 160,000 acres.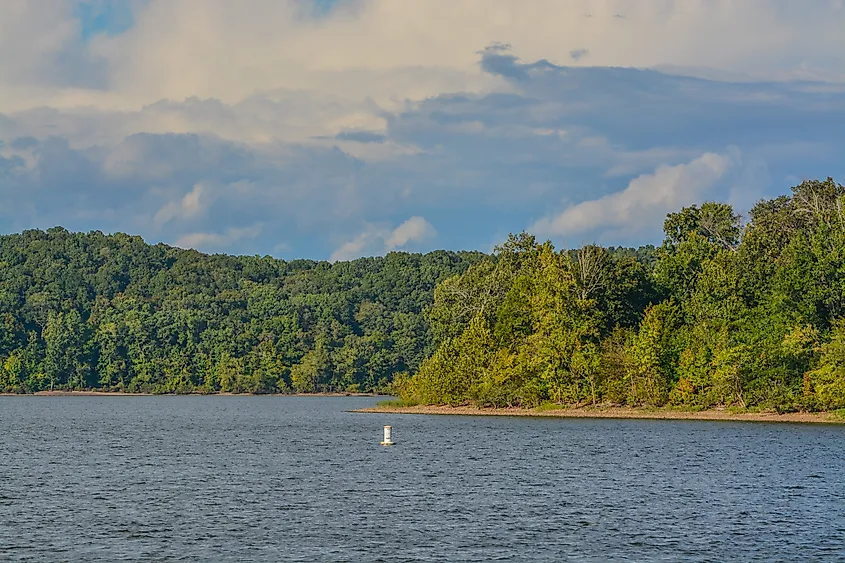 Kentucky Lake is connected to Lake Barkley by a canal. It is popular boating destination due in part to its size and also due to the lake being a part of The Great Loop, which is a waterway circling the eastern United States. Boat rentals are available in abundance, as are several boat launches and marinas. 
It is also a highly sought fishing area, with record-breaking, biggest-in-state white bass, Buffalo carp, and yellow perch being pulled from the lake. There are also two state parks with the lake as their feature: Kentucky Dam Village State Park and Kenlake State Resort Park. The east side of Kentucky Lake is largely uninhabited and has been deemed the "quiet side" of the lake, making it a popular destination for fishing. 
Lake Cumberland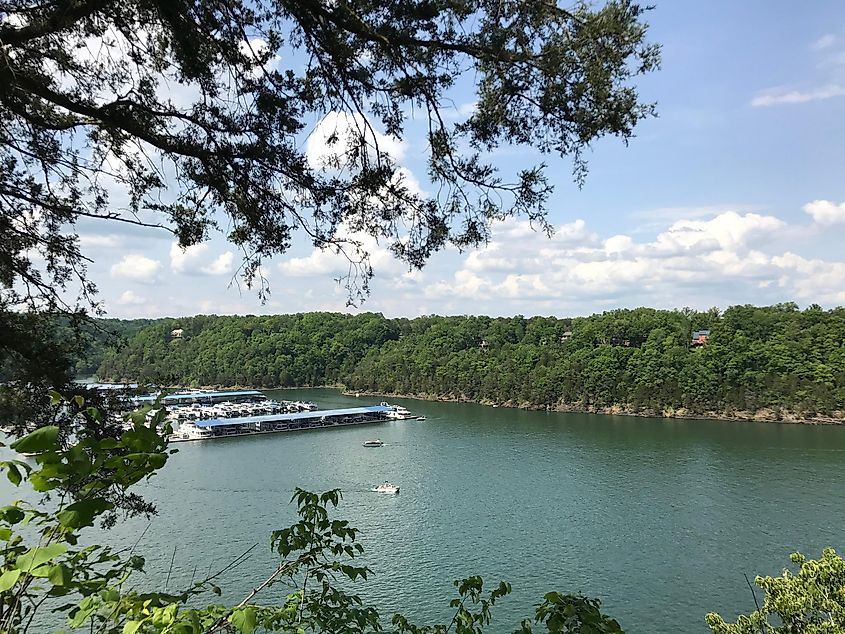 Lake Cumberland is a reservoir lake which was created both as a means of harnessing power and as flood control. In 1952 the United States Army Corps of Engineers impounded the Cumberland River by constructing the Wolf Creek Dam. The Wolf Creek Dam is the 25th largest dam in America and Lake Cumberland is the ninth largest reservoir in the United States (in size).
Russell County, where Lake Cumberland is located, is home to the largest contingent of rental houseboats in the United States. In fact, Lake Cumberland is known as the Houseboat Capital of the World!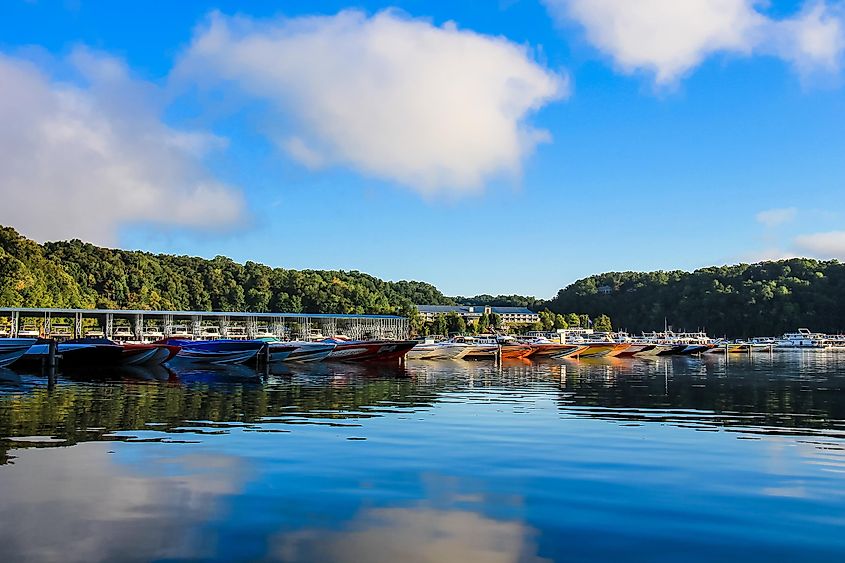 There is a state resort park in Jamestown, which features a lodge as well as cottages and a gift shop. Nearby Wolf Creek National Fish Hatchery is another popular tourist destination in Russel County, with a vistors and educational center, gift shop, and exhibit hall. Lake Cumberland is also a popular fishing destination and holds records for brown and rainbow trout. Fly fishing is available, as well as the unique Hatchery Creek Trout Stream, which is the only one of its kind in the United States.
Rough River Lake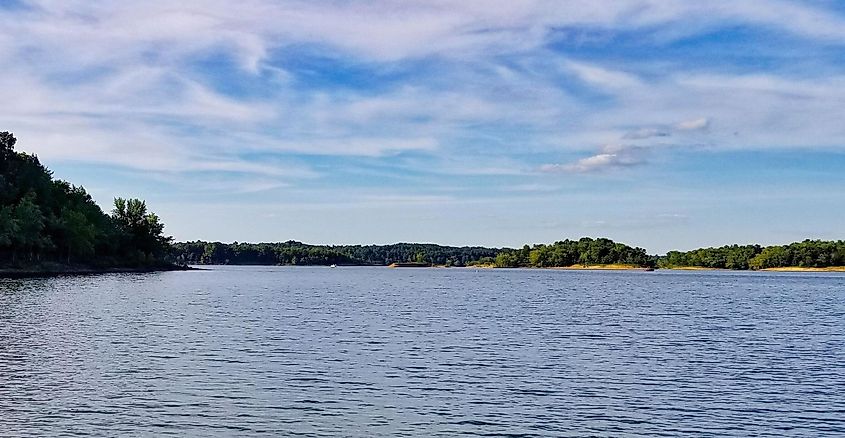 Rough River Lake is a 5,100 acre man-made reservoir lake, made from a dam created near a connection between Rough River and Green River. It is located in south central Kentucky, near the community of Falls of Rough. 
Home to three marinas and fertile fishing grounds, Rough River Lake is an outdoor lover's recreational paradise. Tourists also enjoy nearby Green Farm, which features an ancestral home, a water-powered mill, and eighteen hole golf course. There are many accomodation options, including hotel, lodge, and resort, as well as camping. Other recreational opportunities include boating, environmental education, swimming, hiking, and wildlife viewing. Rough River Dam State Resort Park is a popular destination and all tourist activities are managed by The Commonwealth of Kentucky and The United States Army Corps of Engineers who constructed the dam from 1955-1961. 
Shanty Hollow Lake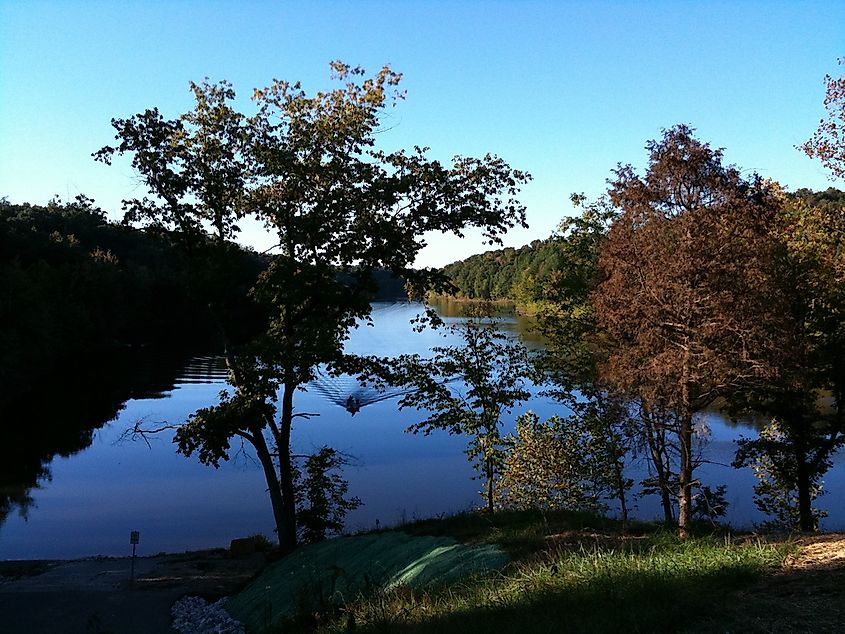 Shanty Hollow Lake is 114 acres and was constructed in 1951. The lake is maintained by the Kentucky Department of Fish and Wildlife. It is primarily a fishing lake, though the unique geography of the surrounding area make it a popular rock climbing destination as well. There are also several waterfalls visible along hiking trails, particularly during late winter and early spring.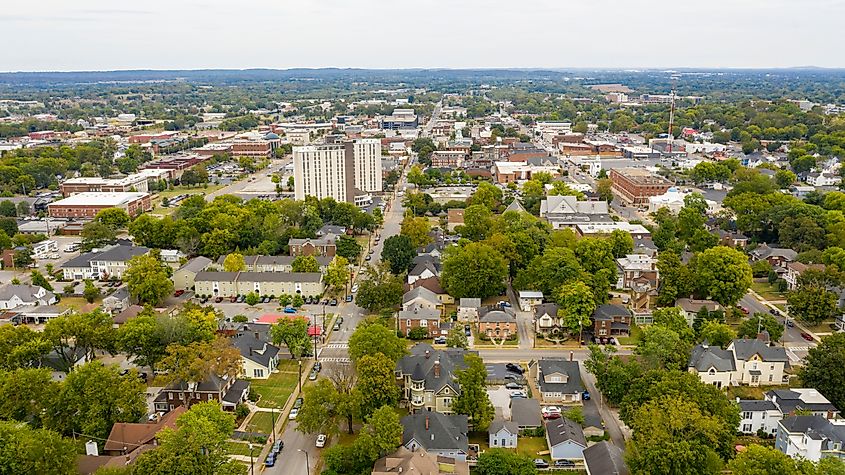 The nearby community of Bowling Green has several tourist stops, including the National Corvette Museum,  Beech Bend Amusement Park, Historic RailPark and Train Museum, and Kentucky Museum. Shanty Hollow Lake was created by the damming of Clay Lick Creek. Though much of the land around the lake is privately owned, the unusual geography and recreation opportunities have made this a must-see for outdoor enthusiasts.
Barren River Lake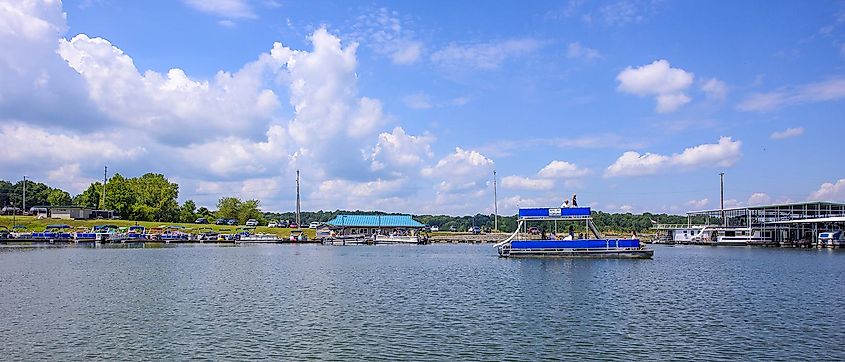 Barren River Lake is a man-made reservoir lake. The United States Army Corps of Engineers created it in 1964. The lake was created by impounding the Barren River, which means that a dam was erected to create a reservoir. Though the USACE owns the land, they lease a portion of it to The Barren River Lake State Resort Park where a sandy beach for swimming is located. The State Resort Park is also home to nature trails and a paved walkway, and an eighteen hole golf course. Available accomodations in the park include a lodge, cabins, and high-end villas. 
There are three islands in Barren River Lake and the lake is home to many fishing tournaments due to a large population of a variety of bass. It also boasts year-round birding opportunities and several boat launches and a marina with boat rentals available. Visitors can also enjoy orienteering courses at both beginner and intermediate levels and there are three year-round (and two seasonal) playgrounds available for children.
The state of Kentucky features a plethora of lakes to choose from for every type of lake-lover; from swimming to fishing to boating and beaching, there truly is a lake to meet every water-related craving a tourist could possibly have.