Chicago is the third most populous city in the United States, with more than 2.7 million people living within its city boundaries alone. It is also the most populous city in the Midwestern US and in the state of Illinois. Chicago was incorporated as a city in 1837 and grew rapidly in the mid 19th century. In 2014, there were about 11.09 million domestic visitors and 1.3 million visitors from all over the world. All the visitors contributed to more than $13.7 billion to the economy of Chicago.
10. Feast on Chicago Specialties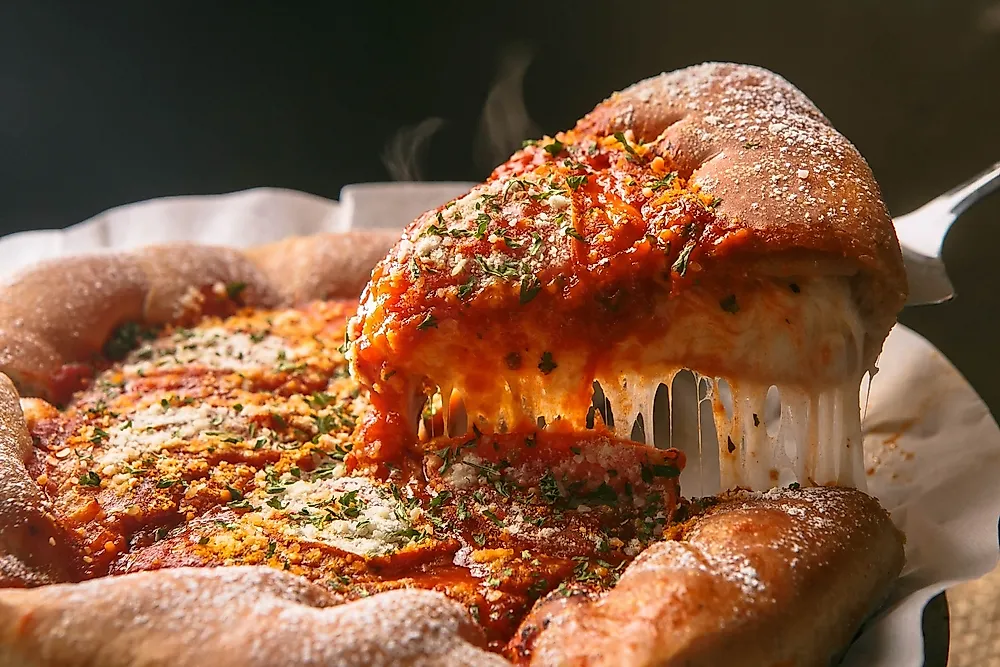 Chicago prides itself on having its ethnic diversity reflected well within its food specialties. The culinary scene of the city is so distinct in fact, that both a style of pizza and a style of hot dog have been named after the city. A Chicago-style hot dog refers to an all-beer frankfurter on a poppy seed bun, generally topped with mustard, relish, a dill pickle, tomato slices, peppers, and white onions. The famous Chicago-style pizza is a deep-dish pizza, characterized by high crusts, a chunky tomato sauce, and copious amounts of cheese. The other less known but worth tasting delicacies include big baby, a type of double-decker cheeseburger, and atomic cake, a cake made of bananas, strawberries, custard and fudge icing. Chicago also offers an amazing array of restaurants specializing in different ethnic and modern types of food. There are fabulous Chinese, Indian, Pakistani, Mexican, Polish, and Vietnamese restaurants to be found, among others. There is also the annual Taste of Chicago food festival in early July in Grant Park. Chicago has a long history of brewing, which is reflected in its numerous festivals dedicated to beer, namely Chicago Craft Beer Week and Chicago Ale Fest.
9. Shop the Magnificent Mile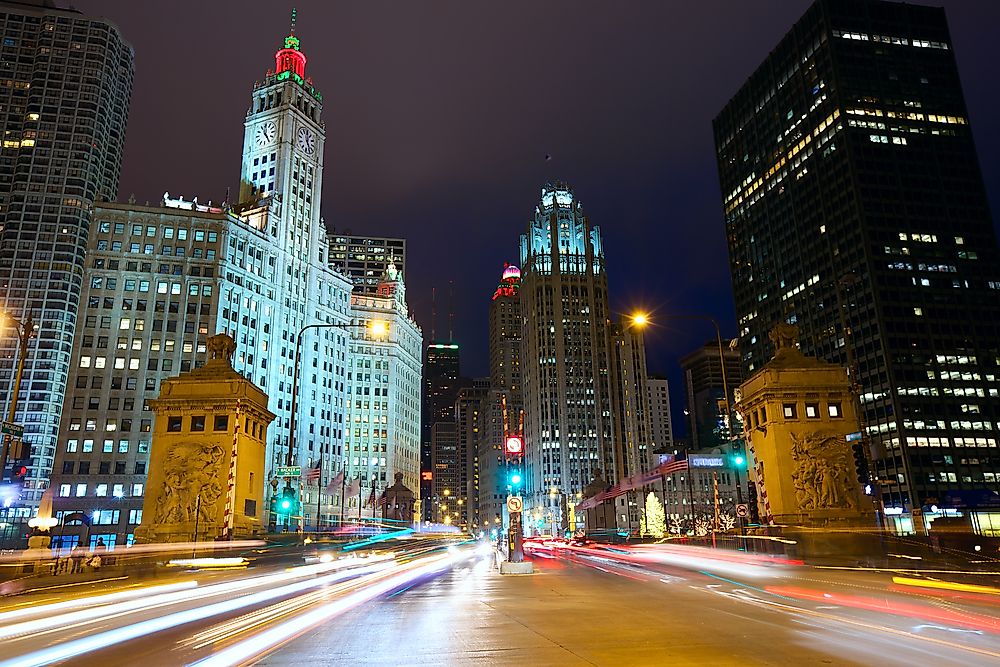 The Magnificent Mile, also called The Mag Mile, is the largest upscale shopping district in Chicago, currently housing several high-end and mid-range shops, stores, restaurants, museums, residences, and hotels. The district is home to some of the tallest buildings in the US such as John Hancock Center. Other landmarks found here include the Chicago Water Tower. An estimate of 22 million visitors tour The Mag Mile annually.
8. Comedy Show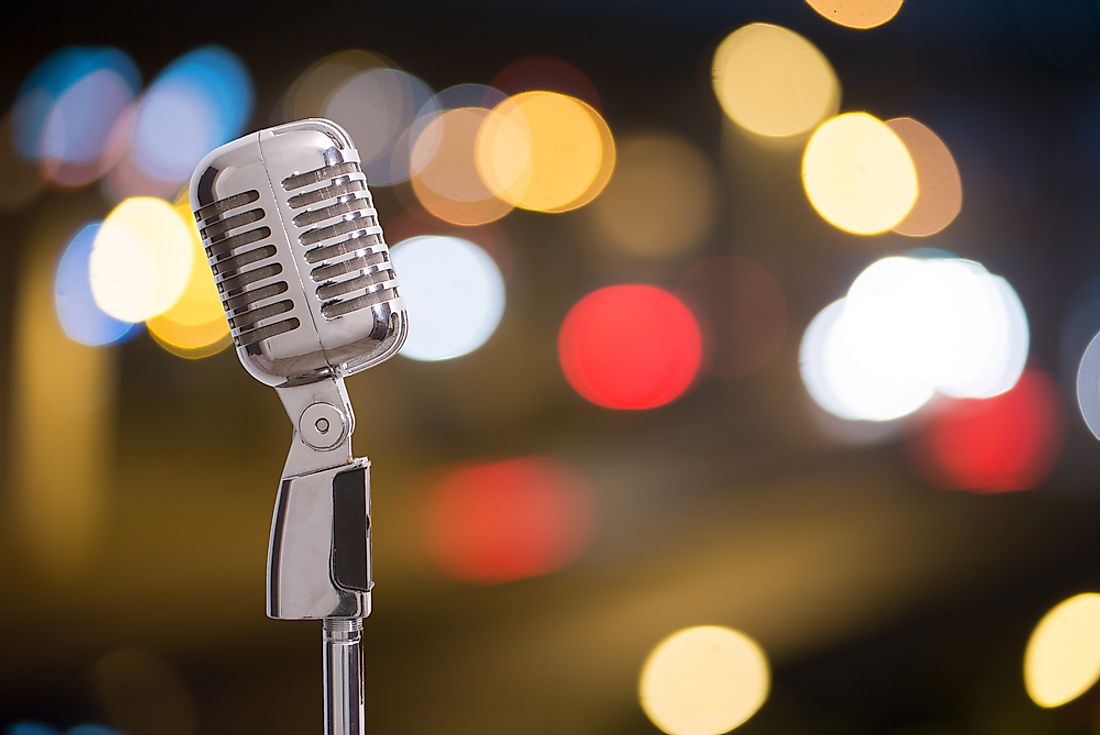 As the birthplace of the famous Second City improv group, it's no surprise that Chicago has a reputation for being a massive breeding ground for comedic talent. Every night is a funny night in Chicago. Home to classic comedy clubs like Zanies, Up Comedy Club, and Laugh Factory, there is no shortage of options for those seeking a comedy show. From the perspective of a tourist, one of the best things about these comedy shows is that they are often a very inexpensive option. Some shows are even free!
7. Chicago Sporting Events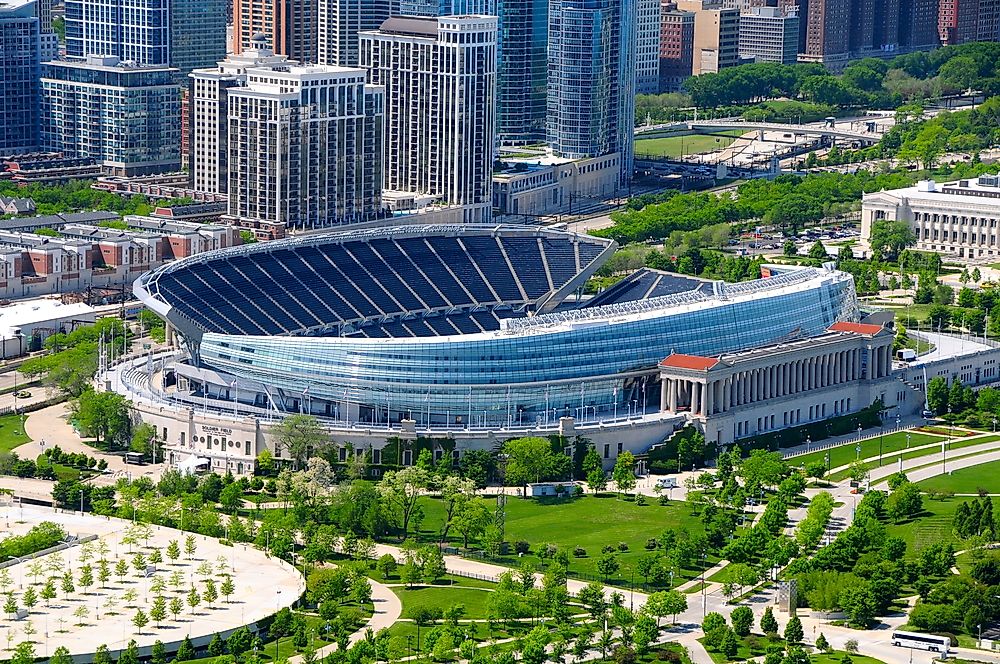 Chicago is home to major league basketball, baseball, football, and hockey teams. These teams include the Chicago Bulls, Chicago Cubs, Chicago Bears, and Chicago Blackhawks. The teams have histories of winning major trophies as well as producing sports personalities like Michael Jordan. There are several stadia of historical significance in the city. The annual Chicago Marathon attracts thousands of elite and leisure runners from all over the world.
6. Festivals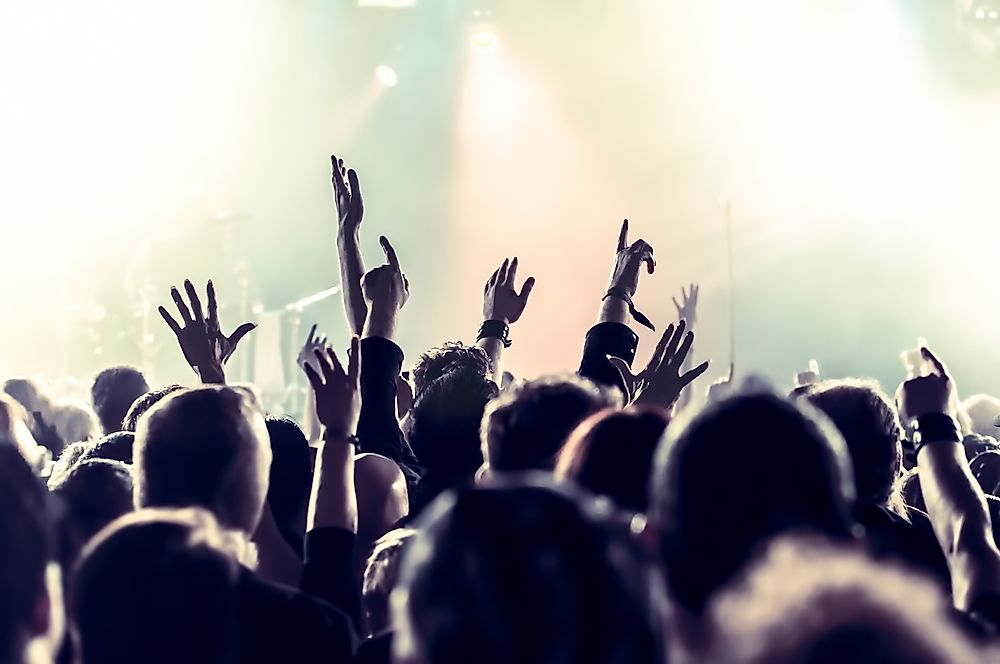 Chicago hosts many festivals year round. For music lovers, Chicago Jazz Festival, Pitchfork Music Festival, Chicago World Music Festival, and Lollapalooza are all major attractions. The Chicago Fringe Festival runs in the fall. Chicago is well-known for its St. Patrick's Day Parade in March. Filmmakers will find much to be enjoyed at the Chicago Underground Film Festival in early March. The Chicago Gay Pride Parade runs in late June. The Chicago Air & Water Show is a popular event in late August.
5. Shedd Aquarium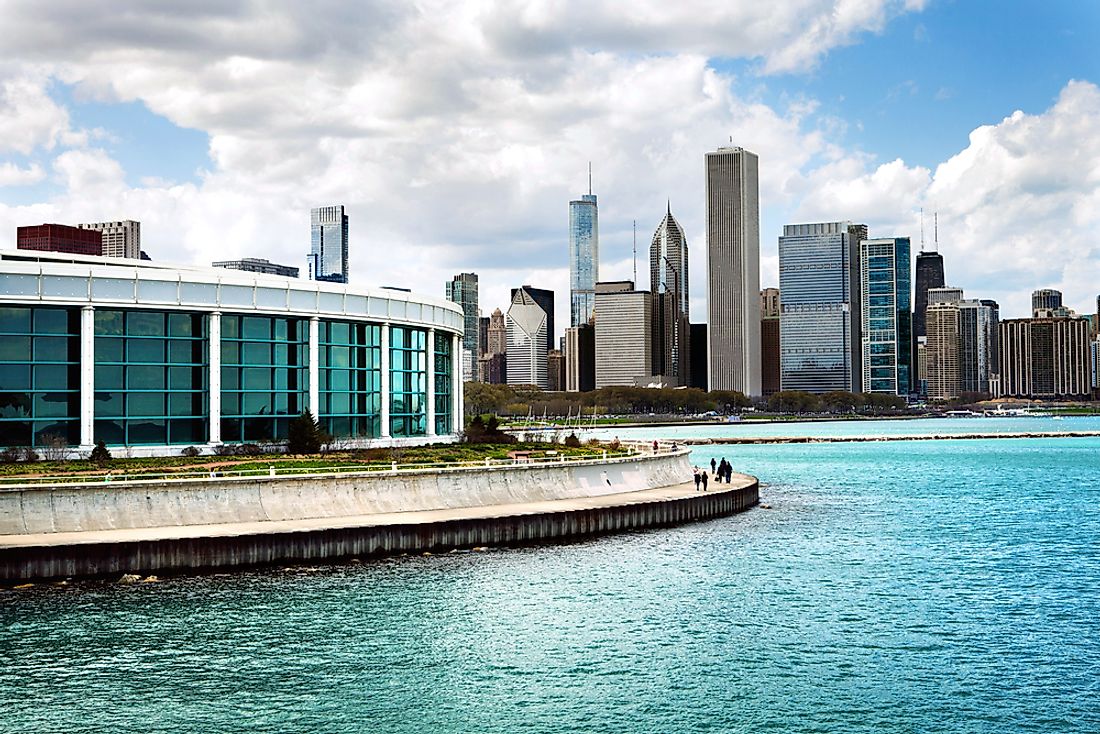 Shade Aquarium, touted for offering the best collection of marine life outside of California, is a major attraction in Chicago. Visitors have the opportunity to feel, touch and interact with various sea animals such as dolphins and penguins. The aquarium is home to a variety of aquatic animals, conservation projects, and opportunities for learning. Hours of fun can be spent exploring the massive aquarium, which also offers a beautiful view of Lake Michigan.
4. Lincoln Park Zoo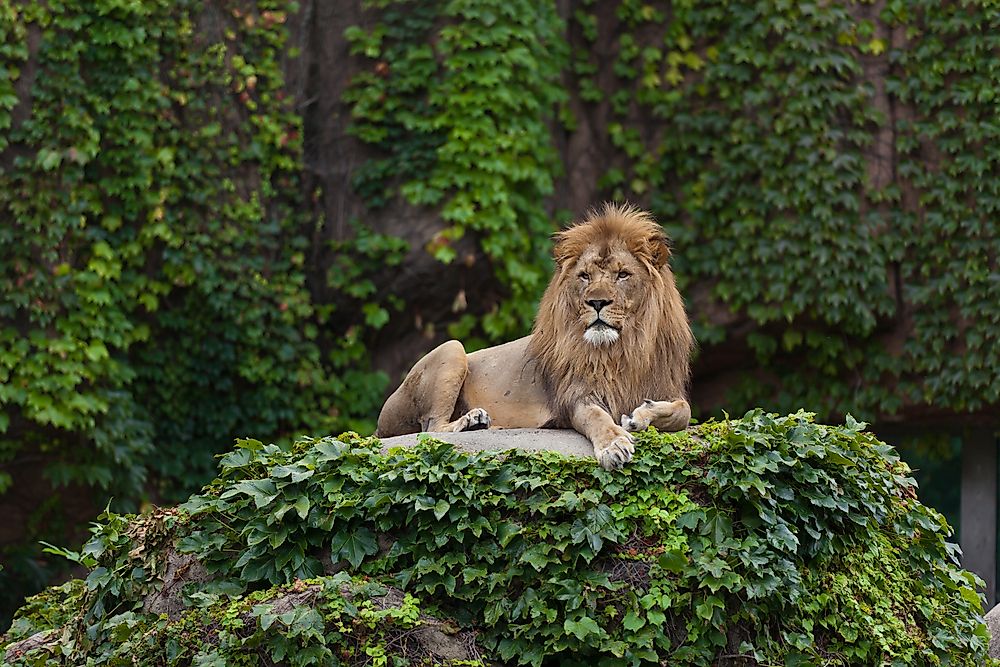 Founded in 1868, Lincoln Park Zoo is a historic free zoo and home to a wide variety of animals. The zoo exhibits include monkeys, big cats, polar bears, apes, penguins and other wildlife. Many exhibits are enclosed, which makes the zoo an attractive destination year-round. The park is also home to a burr oak tree that was planted in 1830. There are exhibits of past and present wildlife like the black rhinoceros, the African lion, Penguin-Seabird among others, all within beautifully landscaped grounds.
3. Frank Lloyd Wright Walking Tours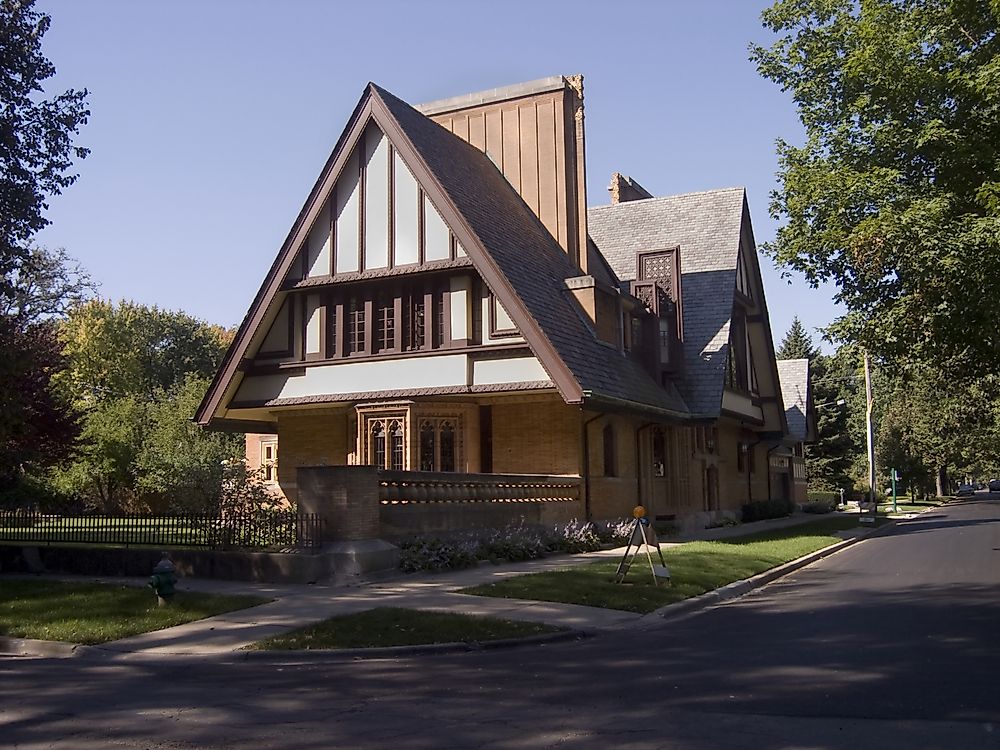 Frank Lloyd Wright is considered one of America's greatest architects to have ever worked, mainly as a result of his vision for a modern way of living. In Chicago, visitors can visit the historic suburb of Oak Park, where Wright established his legacy as a visionary architect. Tours are offered by private companies, or else self-guided walking tours are also available. The area is home to the greatest concentration of Wright buildings in the world. It is even possible to explore Wright's original home, studio, and design laboratory. One can also visit his most innovative and futuristic work, the Robie House in Hyde Park. There are self-guided tours or with a guide to take visitors through the museum. Visitors are highly encouraged to check out the Rookery Building, Unity Temple, and Bach House.
2. Numerous Museums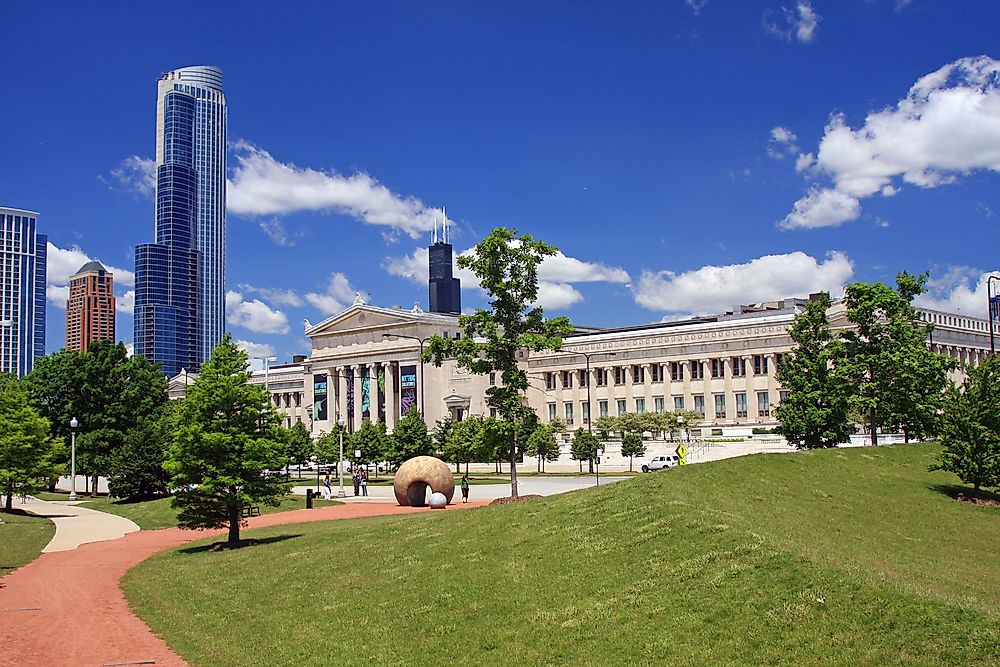 Chicago is a museum lover's paradise. Visitors to the city do not have to fear its tendency for harsh winter weather, as there is no shortage of indoor destinations. Art galleries include the Art Institute of Chicago, Museum of Contemporary Art, the National Museum of Mexican Art and the Arts Club of Chicago. Museums such as Charnley-Persky House preserve architectural work and history. Children museums include the Chicago Children's Museum at Navy Pier and the Bronzeville Children's Museum. Perhaps most famous among all museums is the Field Museum of Natural History, one of the largest of its kind in the world.
1. Swimming in Lake Michigan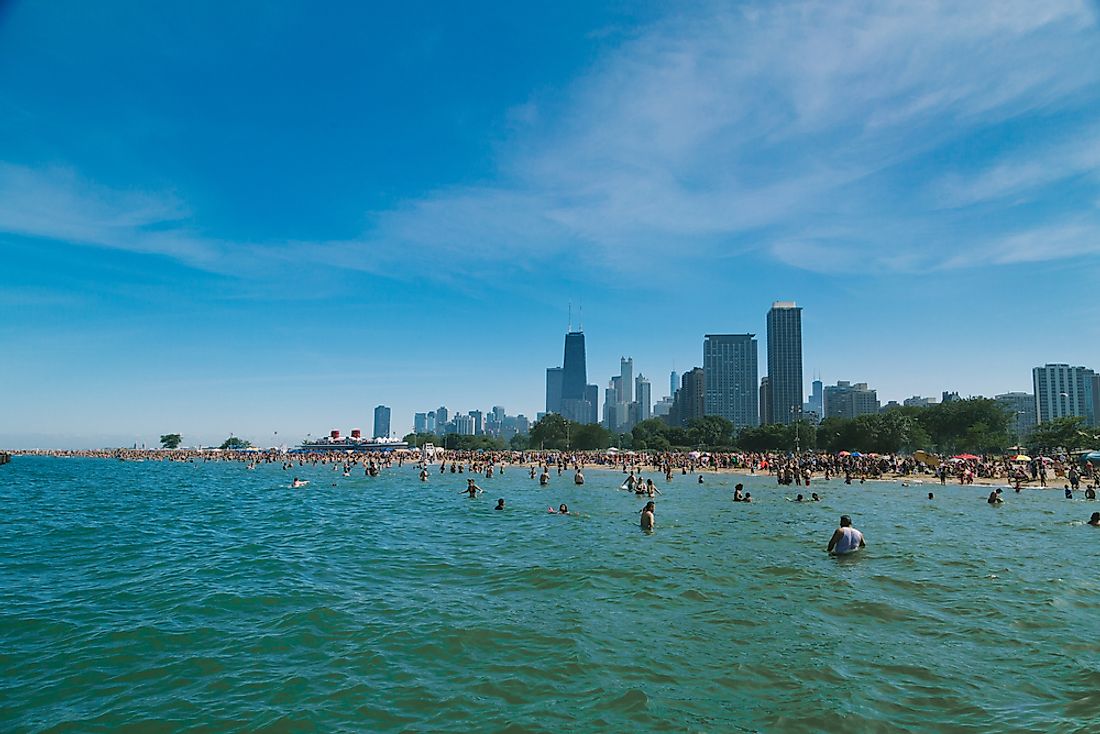 Chicagoans take much pride in the beaches of ocean-like Lake Michigan.The clear fresh water lake is the largest in the country by surface area and is sometimes been referred to as the "third coast". The beaches have soft, off-white sand that makes a squeaking noise when walked on and is sometimes called "singing sand". Many beaches also have beautiful sand dunes, some covered in green beach grass. The scenery is perfect for swimming and sunbathing. The Chicago waterfront is renowned for its good urban plannning, as it is composed of parks, beaches, harbors and marinas, as well as residential areas. For water sports enthusiasts, fishing, beach volleyball, and paddle boarding on the lake are all available recreational activities.