The City of Shoalhaven is a local government area located in the south-eastern coastal region, New South Wales, Australia. It is about 200 km south of Sydney. Following the amalgamation of the Municipalities of Berry, South Shoalhaven, Nowra, Broughton's Vale, the City was established in 1948 and is now home to more than 104,371 people. 
Geography Of Shoalhaven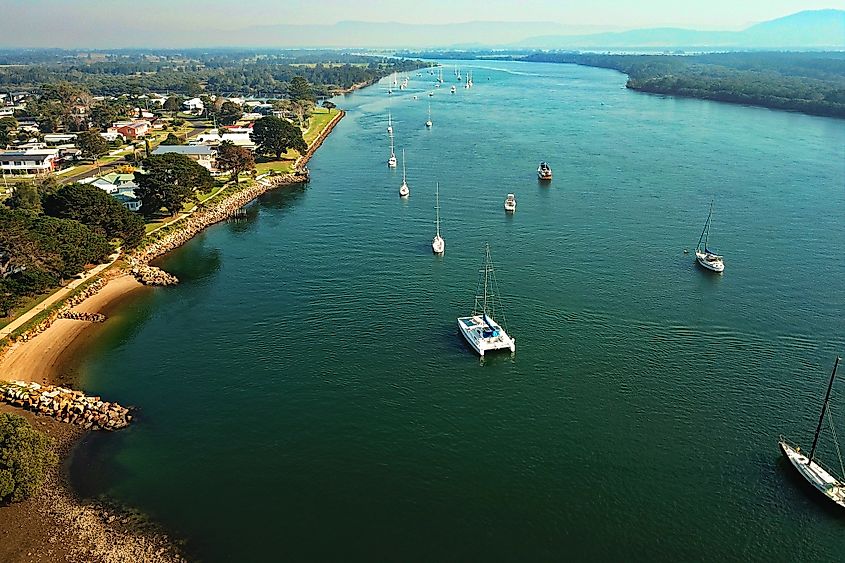 The Shoalhaven region spans 4,530.8 sq. km between Berry in the north and North Durras in the south. It extends west across the Morton National Park. Shoalhaven includes 160km of coastline with 109 beaches, some famous for having the whitest sand in the world. The City of Shoalhaven encompasses 49 towns and villages, with the main commercial centers located in Ulladulla and Nowra.
Shoalhaven has a mild climate, with the maximum average annual temperature reaching 22.6 °C in Nowra, while the average minimum is 11.8 °C. In December, the mean maximum increases to 27.5 °C. The region gets approximately 80 days of rain per year.
Population Of Shoalhaven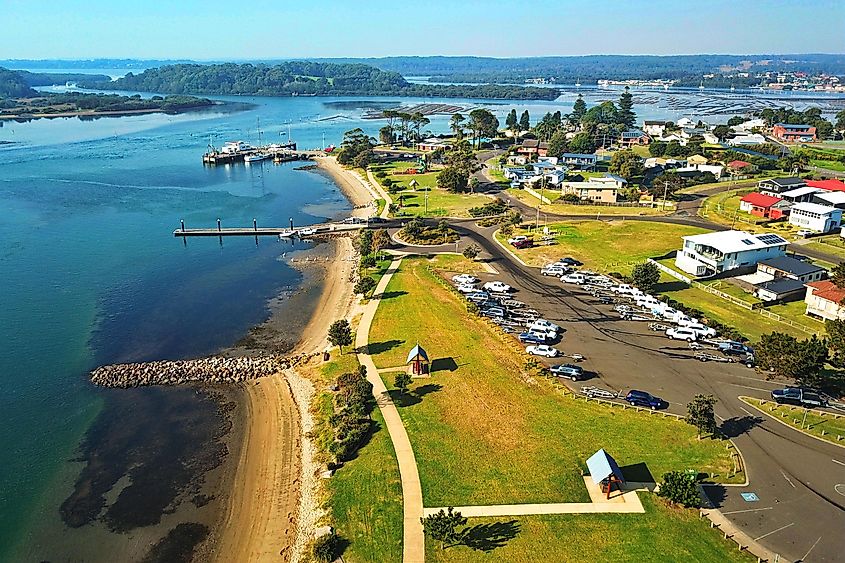 The resident population of Shoalhaven, New South Wales, is around 104,371, with a median age of 46.7. Females slightly outnumber males, and the region has a population density of about 22.6 people per sq. km. The percentage of indigenous people in the Shoalhaven is 4.7%, compared to a national average of 2.5%. Around 19% of the region's residents were born overseas, which is lower than the national average of 27%. The most common birthplace for foreign-born residents was The United Kingdom, followed by New Zealand. Other common countries of birth included Germany, the Netherlands, and the United States of America.
One-fifth of local households (22.3%) consisted of couples with children. Just under one-third (34.8%) are couples without children, and 11.2% are one-parent families. Most residents in Shoalhaven identify as Christian, particularly Anglicanism (29.2%) and Catholicism (22.1%), while 19.9% identify as atheists.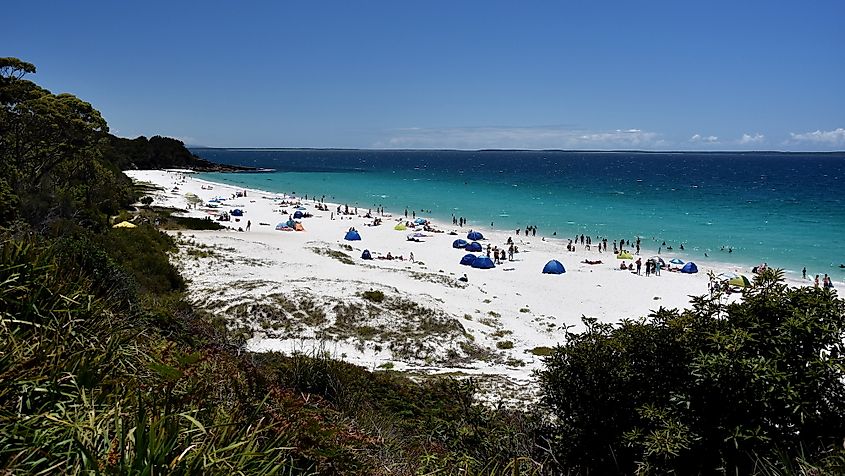 History Of Shoalhaven
George Bass, sailing down the coast along with six seamen, discovered the mouth of a river in December 1797. Due to the large number of sand bars and sand bits at the entrance, Bass named the area "Shoals-Haven."
In January 1822, Scotsman Alexander Berry explored the Shoalhaven District looking for land to settle. Six months later, Berry entered Crookhaven River in the 'Blanche' after the failure of an attempt to enter the Shoalhaven River, which resulted in the death of two men who drowned. Berry sailed up the Crookhaven River but was stopped by a sand spit that separated the Shoalhaven and Crookhaven Rivers.
Berry settled permanently at Coolangatta on the north bank of the Shoalhaven River with other family members who joined him from Scotland later. Together with his partner Edward Wollstonecraft, they took up land grants of 40.4 sq. km.
In the early 1800s, the Shoalhaven gained popularity for its cedar timber which was supplied to sleepers for early railways. Sailing ships built on the banks of Shoalhaven and Crookhaven Rivers were used to transport wheat, wool, tobacco, and fresh vegetables and fruit such as potatoes and corn to Sydney. The first wharf was constructed at Greenwell Point to load local produce in 1829.
In 1863, the dredge "Pluto" began dredging the river channels from Greenwell Point to Bomaderry. Two decades later, Greenwell Point had two wharves, and Shoalhaven was the 4th largest port in New South Wales. Shipping food and supplies declined after the railway reached Bomaderry in 1893, ceasing altogether at the beginning of WWII.
Economy Of Shoalhaven
Compared to Regional New South Wales averages, Shoalhaven has higher proportions of its workforce engaged in different industries such as Health Care & Social Assistance, Retail, Public Administration & Safety, Tourism and Construction occupations. Health Care & Social Assistance is the largest source of employment in Shoalhaven. The industry engages around 14.1% of the workforce, Retail Traced accounted for 12%, and Public Administration and Safety employ another 10.3%. Shoalhaven is a major destination area with a relatively strong tourism industry that employs 9.4% of workers. Manufacturing, white-collar industries, including Professional, Scientific & Technical Services, and Financial & Insurance Services sectors have less employment in Shoalhaven. There are industrial estates in Milton, Culburra, Bomaderry, Woollamia, Nowra, Sussex Inlet, and Ulladulla, with rents from $45 per sq. meter. 
Tourism In Shoalhaven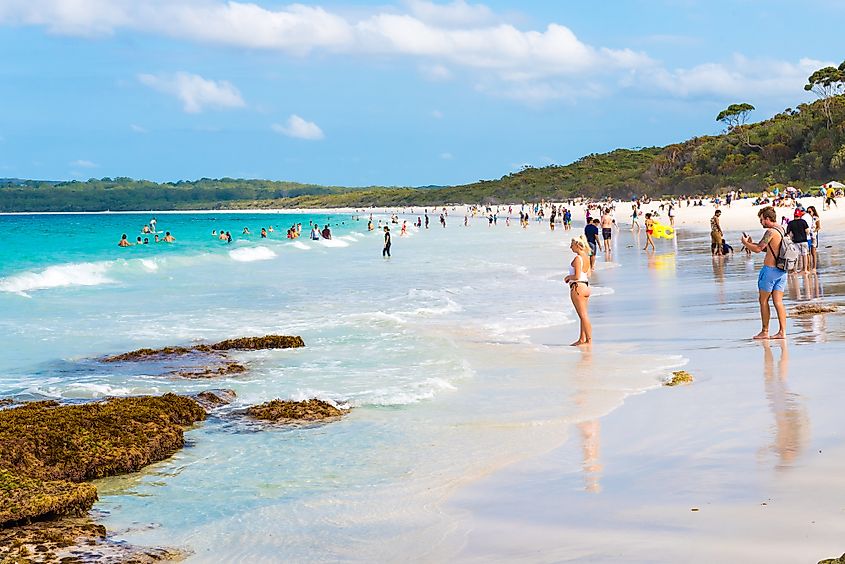 The beauty of Shoalhaven's beaches has made the region one of New South Wales' most popular tourist destinations. With more than 66 tourist accommodation establishments, the region attracts between 2 and 2.5 million visitors each year. Tourism is one of the biggest sectors employing 9.4% of the workers and is responsible for 6,890 direct or indirect jobs. In 2015, Shoalhaven City and Jervis Bay Territory attracted around 2.79 million visitors, including 1.3 million domestic and over 40,000 international visitors.
Shoalhaven region has many tourist attractions. Visitors enjoy different recreational activities such as whale and dolphin watching cruises, visit the Shoalhaven Zoo, Nowra Speedway, and Jervis Bay Marine Park, as well as numerous national parks and vineyards.