Trabuco Canyon is a small rural community situated in the eastern portion of Orange County in the US State of California. Known for its rustic, small-town charm, this unincorporated community is an ideal destination for anyone who wants to relax in this serene locale away from the chaos of a big city. Located relatively close to many metropolitan cities, Trabuco Canyon attracts thousands of tourists every year with its plethora of outdoor activities, famous steakhouses, state-of-the-art wineries, and boutique shopping venues.
Geography And Climate Of Trabuco Canyon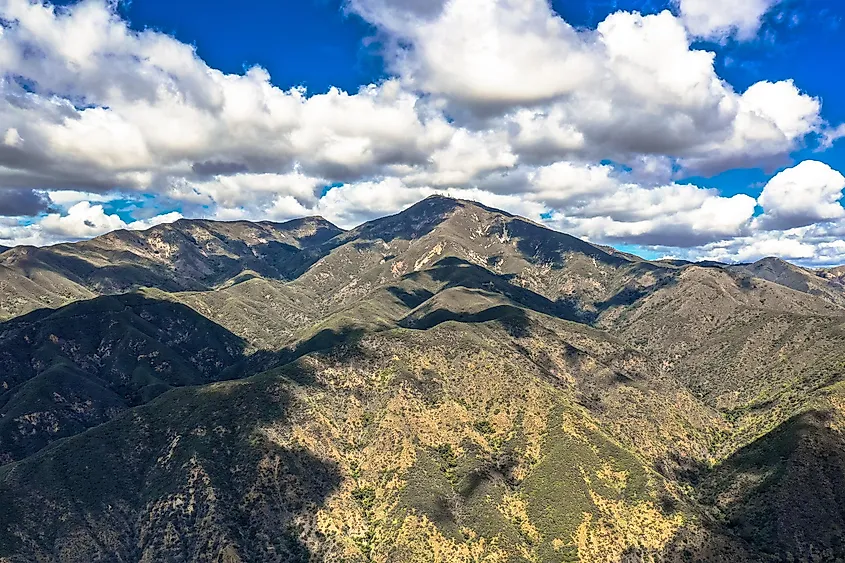 Trabuco Canyon is located partially within the Cleveland National Forest at the foot of the majestic Santa Ana Mountains. The Cleveland National Forest is spread over 720 square miles in Orange, San Diego, and Riverside counties. Composed chiefly of scrubland and a few riparian areas, the Cleveland National Forest is divided into three districts: the Trabuco Ranger District, the Palomar Ranger District, and the Descanso Ranger District. Trabuco Canyon is approximately 1.72 miles north of Rancho Santa Margarita, 11.87 miles from San Juan Capistrano, 14.03 miles from Laguna Beach, and 55.3 miles away from Los Angeles. The master-planned community of Rancho Santa Margarita is linked with Trabuco Canyon via the Plano Trabuco Road.
According to the Köppen Climate Classification, Trabuco Canyon experiences a Mediterranean climate with short, warm summers and long, cold winters. The warm season lasts from June 30 to September 28, where August is the year's warmest month, with average high temperatures ranging between 80°F and 60°F. The cold season lasts from November 26 to March 23, where December is the year's coldest month, with average low temperatures ranging between 44°F and 63°F. July and August are, therefore, the least comfortable months, while April, May, and October are the most pleasant months in Trabuco Canyon. The area receives an average of 13 inches of rainfall per year. 
Brief History Of Trabuco Canyon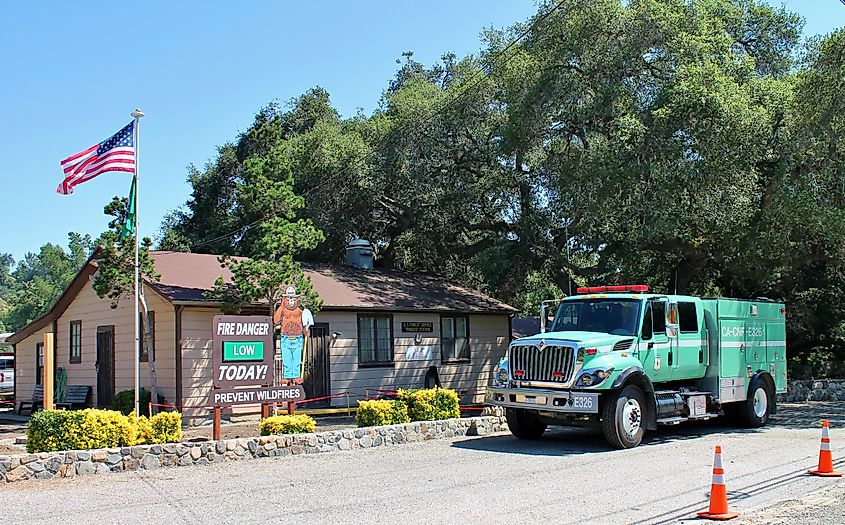 Archaeological evidence has revealed that the Orange County area was inhabited more than 9,500 years ago by several Native American tribes. Before the advent of the Europeans, the northern area was inhabited by the Tongva, while the Acjachemen primarily settled the southern regions. On July 23, 1769, a Spanish military officer named Gaspar de Portola started an expedition to establish colonies and missions between San Diego Bay and Monterey Bay. The expedition headed inland to avoid the numerous streams and swamps in the area. On July 24, the expedition team discovered an extensive plateau area, and on the same night, they camped on the plateau's western edge by a canyon.
A Franciscan friar traveling with the Portola expedition lost his shotgun (blunderbuss) in the canyon, and therefore the area came to be known as 'Trabuco,' the Spanish term for blunderbuss. In 1810, the Trabuco Adobe was constructed next to Alume, a large Acjachemen village. In 1846, a Mexican land grant (Rancho Trabuco) was received by Don Juan Forster. This 22,184-acre land grant was bounded by the Rancho Mission Viejo in the east and the Rancho Canada de los Alisos in the west. In the early 1900s, attempts were made to mine tin in the Trabuco Canyon.
Population And Economy Of Trabuco Canyon
As per the latest US Census, Trabuco Canyon has a population of 1,281 residents with a median age of 51. Of this population, 726 individuals are males, and 555 individuals are females. About 86.89% of the community's population are US-born citizens. The top ethnic groups are White (Non-Hispanic) at 65.5%, the Hispanic group at 22.7%, and Asians at 7.4%. 
Trabuco Canyon has a median household income of $143,750. There are about 429 households in Trabuco Canyon, of which 82.52% have children, while the remaining 17.48% do not. A significant portion of the population works in administration (25.08%), followed by management (12.38%) and education sectors (9.3%). Trabuco Canyon has witnessed a 0.6% job market increase in the last year, and future job growth is predicted to be 31.4% over the next ten years. The community has an unemployment rate of 5.3%. 
Attractions In And Around Trabuco Canyon
Trabuco Oaks Steakhouse
Established by Eleanor, Duke, and Randy Sherod on June 28, 1968, the Trabuco Oaks Steakhouse is a semi-casual restaurant in Trabuco Canyon. Initially opened as a snack bar for the O'Neill Regional Park campers, this steakhouse gradually transformed into a dinner restaurant. Housed in a wooden shack-like building, this steakhouse serves various delicious dishes such as eight-ounce filet mignot, two-pound Cowboy Steak, extra thick top sirloin, French fries, and baked beans, along with a selection of California wines. Richard Nixon – the former US President and a native of Orange County, often visited the Trabuco Oaks Steakhouse. 
O'Neill Regional Park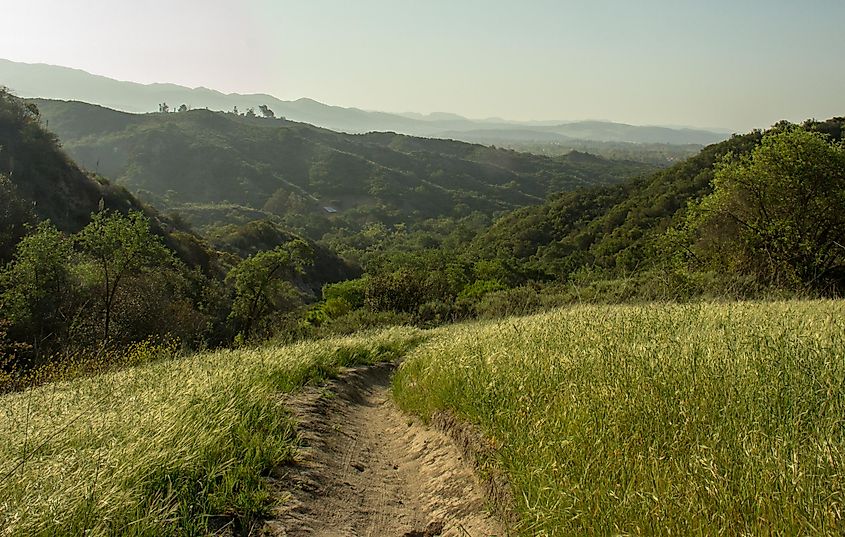 This major regional park, situated at the base of the Santa Ana Mountains, includes about 7.5 miles of the seasonal Trabuco Creek and the western half of Live Oak Canyon. Spread over 4,500 acres, the park contains various floral species such as coast live oak, sycamore, sagebrush, scrub oak, mountain mahogany, buckthorns, poison oak, wild buckwheat, etc. The park is also home to faunal species like mountain lions, bobcats, and rattlesnakes. The O'Neill Regional Park offers 23 miles of trails that visitors can use for hiking, horseback riding, and biking. In addition, there are many campsites, day-use picnic, and barbeque areas scattered throughout the park. 
Tucker Wildlife Sanctuary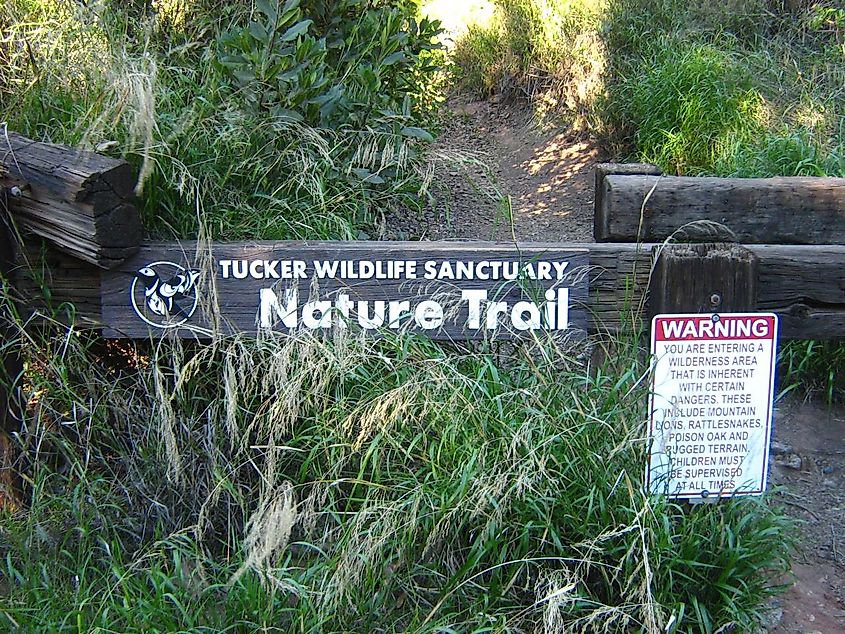 This non-profit nature reserve is located close to the end of Modjeska Canyon, next to the Cleveland National Forest. Owned and managed by the Environmental Nature Center, the Tucker Wildlife Sanctuary serves as a research center for students and faculty of Fullerton College and California State University. The sanctuary also remains open for the public to share knowledge about the Southern California canyon area's native wildlife and natural habitat. Tucker Wildlife Sanctuary includes a small natural history museum, an amphitheater, a bird observation porch, hiking trails, picnic areas, and a visitor parking space. 
Perfectly maintaining its small-town charm, the thriving community of Trabuco Canyon is an ideal destination for anyone who wants to enjoy its serene rustic atmosphere away from the noise of a big city. From spectacular natural scenery, hiking trails, and lip-smacking dishes at its well-known steakhouse, a visit to Trabuco Canyon ensure a memorable experience for all.