Admitted to the Union in 1820, the US State of Maine is celebrated for its stunning coastal scenery, unique lighthouses that dot the landscape, and of course, its seafood. Maine is the ideal spot for those who have retired and are looking to spend their post-work life in a charming and beautiful environment. From great cultural activities to affordable living options and a close-knit sense of community, Maine's towns are a perfect place to retire.
Lewiston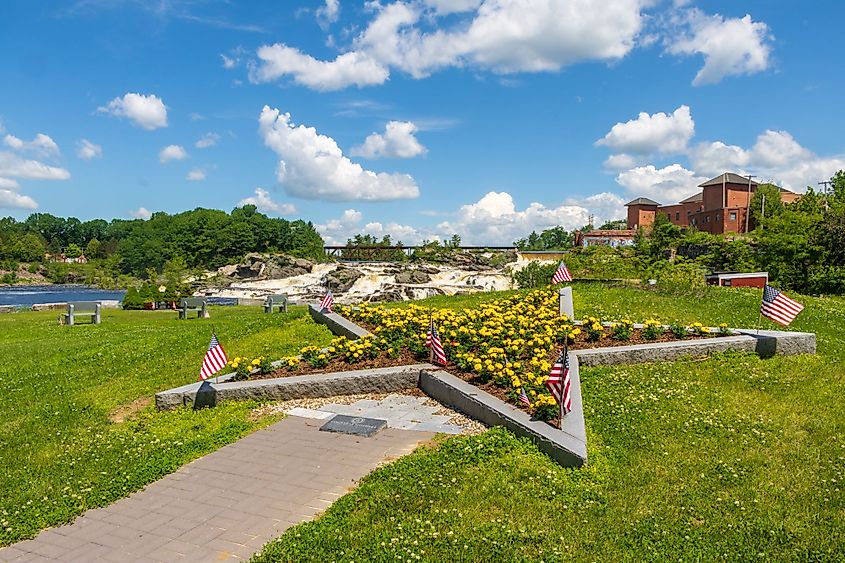 The state's second-largest city, Lewiston, is situated along the eastern shores of the Androscoggin River and was first settled by French colonists in 1795. Home to several colleges, museums, art centers, and 44 sites on the National Register of Historic Places, Lewiston is a town filled with plenty of great attractions. Add in low crime rates and mild winters and summers; it is a worthy place to visit and retire to.
Bangor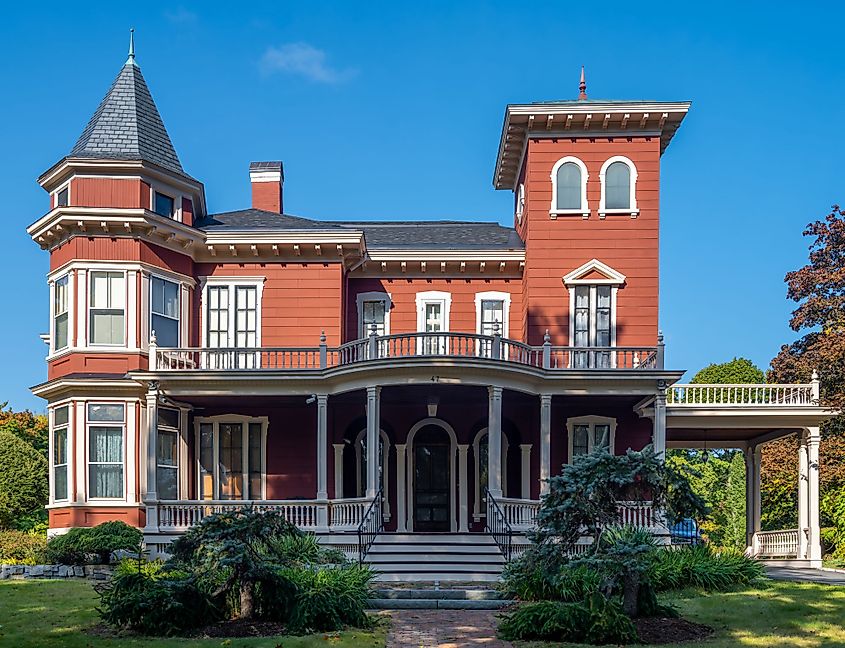 Maine's third-largest city with a population of just under 32,000 inhabitants, Bangor, has a humid climate with snowy winters and pleasant warm summers. Visitors and retirees can enjoy many activities and community spirit in this town, with a welcoming, peaceful atmosphere. One must visit the Zillman Art Museum or try one's luck at the Hollywood Casino. For the outdoors-oriented resident, the Bangor City Forest hiking trails and parks are a great way to spend the day.
Augusta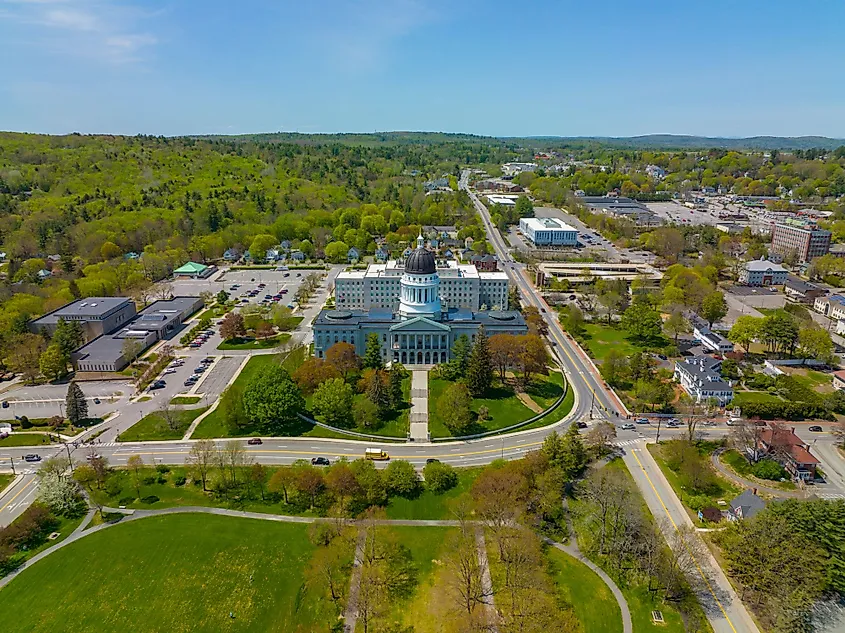 The State capital, Augusta's retirees make up 25% of its total population. In addition to the moderate temperatures year-round, the city has plenty of activities and small-town charm, with all the amenities only a large metropolis can offer. Spend some time at the gardens of Viles Arboretum, the Maine State Museum, or experience some living history at the Old Fort Western. On the waterfront, residents and visitors can enjoy the Kennebec River, which also hosts a Brewfest every summer.
Waterville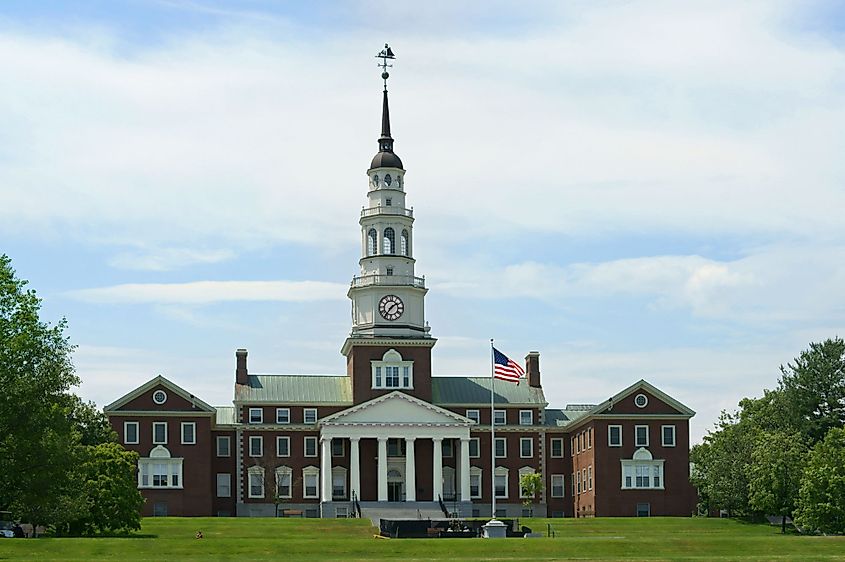 Right on the west banks of the Kennebec River, retirees looking for a place in Maine should certainly have Waterville on their list. A haven for the arts, those in Waterville can enjoy attractions such as the Waterville Opera House or the Colby College Museum of Art (with over 8,000 works on display), while its moderate year-round temperatures make it a comfortable place to call home. In addition to the town's affordable housing, Waterville offers a quaint sense of community and belonging, perfect for the whole family.
Saco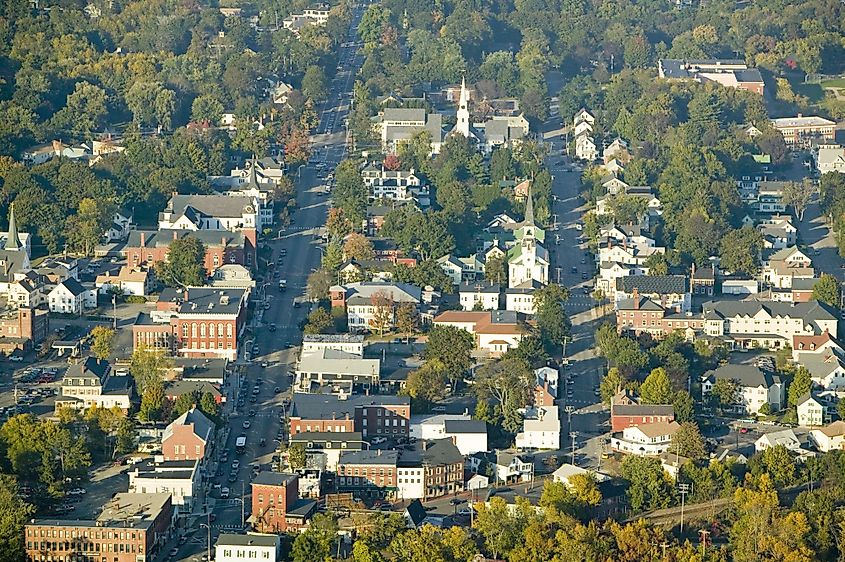 The town of Saco has splendid views of the Atlantic Ocean and loads of fun entertainment options for residents and tourists. Stop by the Ferry Beach State Park for outdoor park activities, or head on down to Funtown Splashtown USA Amusement Park, for whole family fun. Saco is an ideal place to settle down and enjoy the retired life with an assortment of beach areas, camping grounds, and golf courses.
Biddeford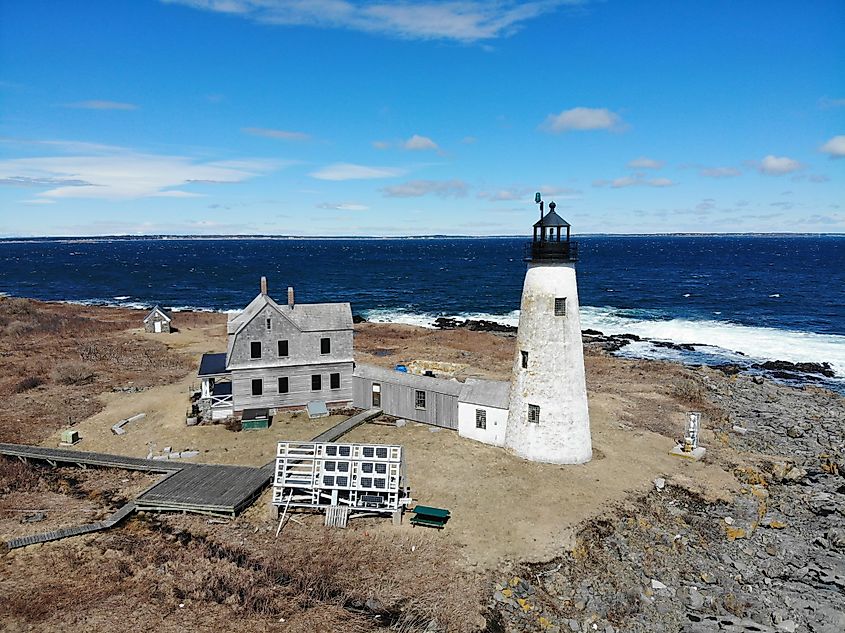 The twin city of Saco, Biddeford, too has beautiful Atlantic Ocean views and is an ideal place for beach retirement. Stroll along the Fortune Rocks Beach or enjoy a game of golf at any of the courses in town with a unique ocean background. First settled by the British in 1616, Biddeford is also home to one of the campuses of the University of New England and is a pretty college town ideal for all ages.
Sanford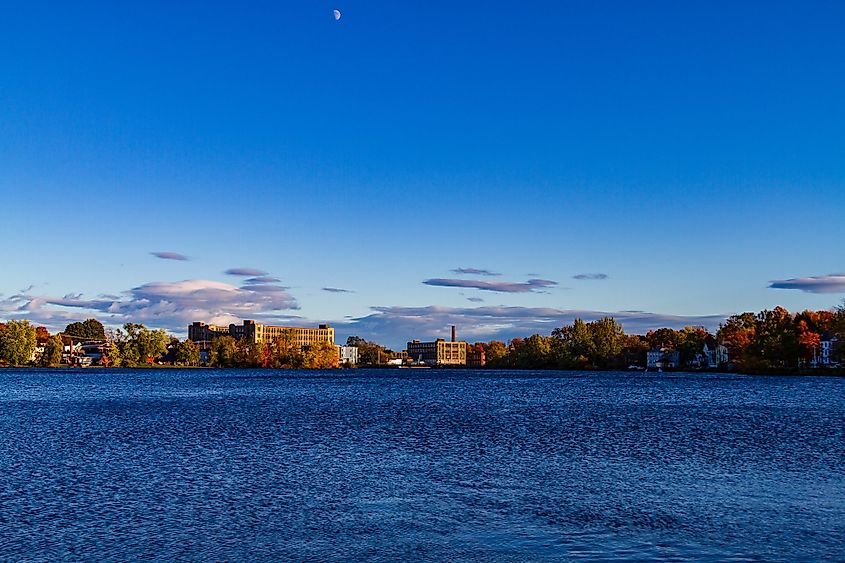 Located on the Mousam River, the town of Sanford is Maine's seventh-largest municipality. Located close to the border with New Hampshire, this charming town of 22,000 inhabitants is a great place to retire with easy access to the Atlantic coast and all the necessities of a leisurely life. Enjoy great local restaurants and shops, charming Main Street, movie theatres, museums, and of course, golf courses galore in this community. And like many other locales in Maine, its moderate winters and summers make being outside enjoyable year-round.
Auburn
Sister city to Lewiston and known together as The Twin Cities, Auburn is full of stunning nature and picturesque scenery. Home of 20 of Maine's sites on the National Register of Historic Places, this town is a great place to settle down, with a mix of big-city offerings and small-town peacefulness. Whether one shops at Auburn Mall or takes a leisurely stroll at Lake Auburn, this special community is a beautiful slice of Maine.
Westbrook
Those who love being outdoors will certainly love Westbrook and its abundance of natural sites and walking trails. Take a walk along the Westbrook River Walk (a part of the historic downtown) and enjoy calming views of the Presumpscot River. Full of greenery and pleasant weather, a game of golf (or two) is always a popular attraction in this town of 20,000 inhabitants.
South Portland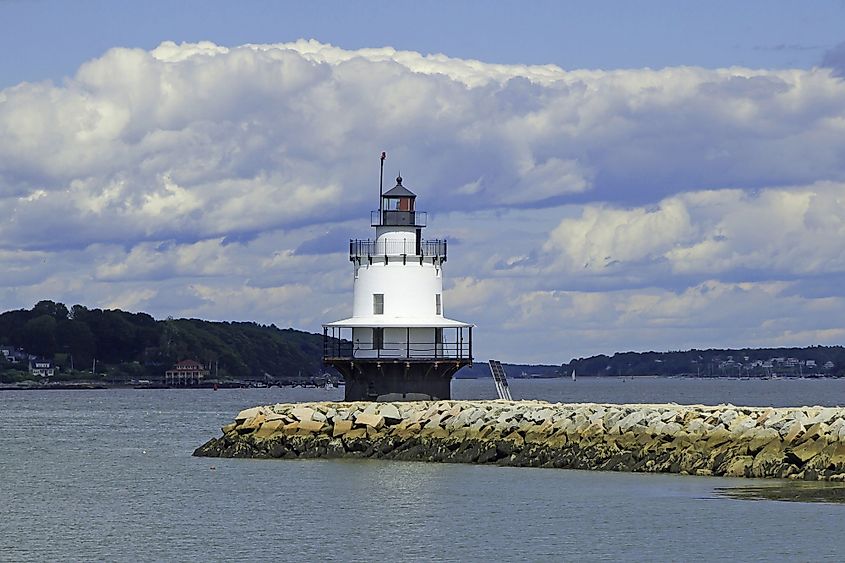 Swimming at Willard Beach or gazing at the beautiful ocean views along Greenbelt Walkway, time spent in South Portland is a relaxing and charming experience. Maine's fourth-largest city, South Portland, is a center for industry and retail, where residents can take advantage of some of the best shopping in the State, including at Maine Mall. Enjoy any of the city's park spaces or visit the Spring Point Ledge Lighthouse, built in 1897; whatever one decides, South Portland is an optimal choice to visit and retire in.
One of the six states that comprise the New England region, Maine is a charming place full of outstanding natural beauty, maritime culture, and unique Colonial history. For those seeking a change of scenery in their retirement years, the State of Maine and its beautiful towns are fantastic locales to settle in, offering plenty of excitement, fun, and picturesque memories for years to come.