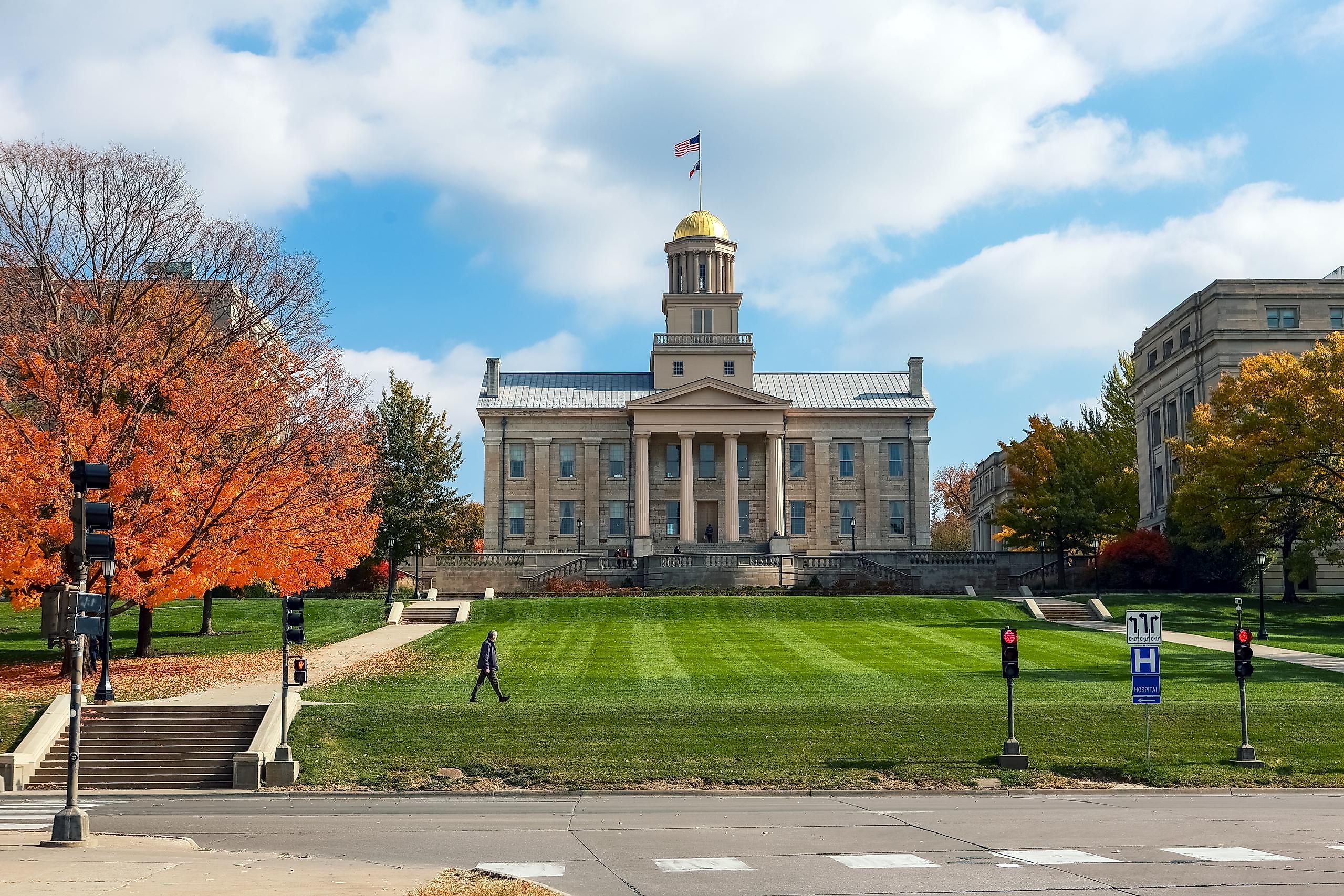 These Small Towns in Iowa Come Alive in Fall
Iowa, a state bordered by the Mississippi River in the Midwest, is renowned for its expansive prairies, cornfields, hills, bluffs, and covered bridges, along with a diverse range of other natural and cultural attractions. Although the bustling cities are Des Moines and Cedar Rapids are worth visiting on their own, the smaller towns scattered throughout the heartland give the state its unique feel. While most of these quaint towns have something to offer year-round, some tend to come alive during fall. Following are seven destinations to put on your autumn bucket list this year.
Moravia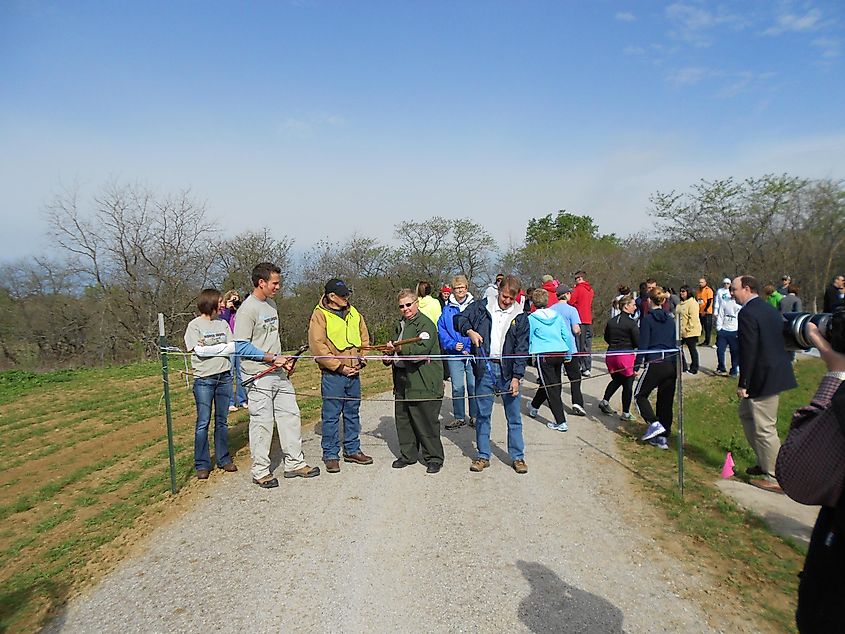 With its proximity to the Missouri border in Iowa's southern region, the charming town of Moravia makes for an ideal destination to relish the beauty of autumn for a day or two. Nature lovers will delight at Honey Creek State Park, which features 828 acres of rolling, tree-spotted hills and woodlands teeming with wildlife. The park also surrounds Rathbun Lake, Iowa's second-largest lake. During the fall, the park is ablaze with the fiery hues of crimson, orange, and yellow, and deer and wild turkey are abundant. You can also take a fall color ride down Iowa's winding Historic Hills Scenic Byway, traversing Moravia. 
Mount Vernon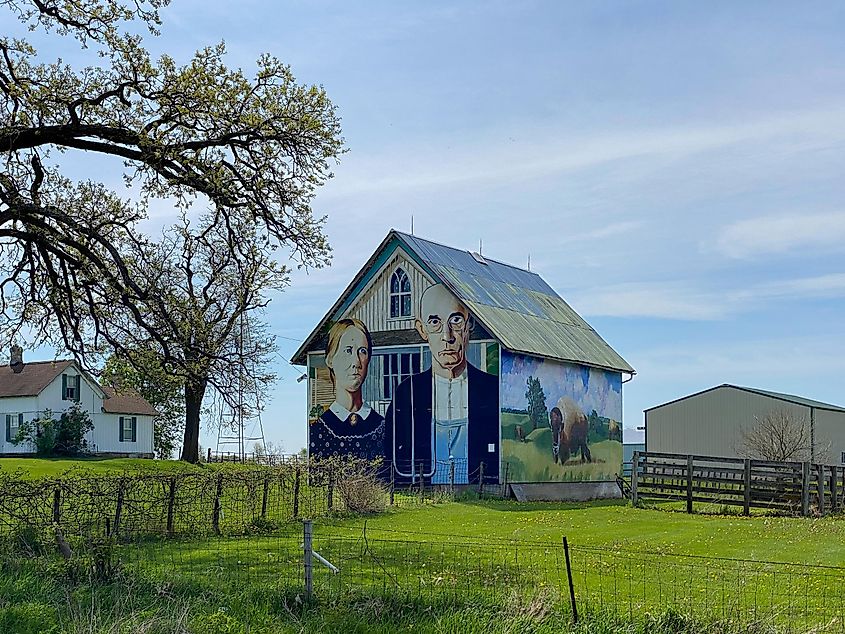 There are several fall festivals and activities that draw crowds to Mount Vernon each year. The small town, which has a charming historic downtown, a thriving arts and antique scene, and outdoor recreational activities, hosts the annual Lincoln Highway Arts Festival every September. The annual Mount Vernon Chili Cook-Off each October is another popular autumn event. Take in the stunning fall colors and enjoy the mild weather at Mount Vernon Nature Park, which features a quarry, a hiking trail, picnic facilities, and a fishing dock. 
Harpers Ferry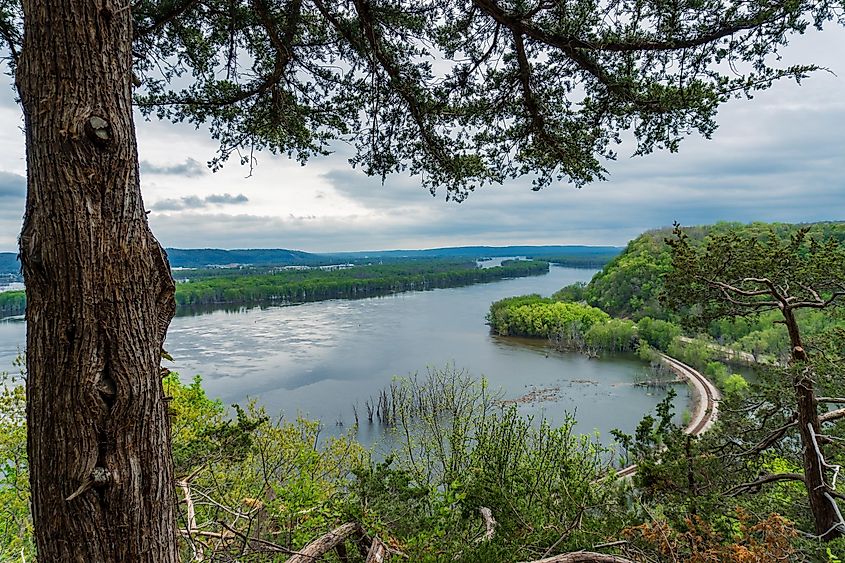 The picturesque town of Harpers Ferry was blessed with abundant natural beauty, making it the ideal place to visit during the autumn. The town is situated on the bank of the Mississippi River and surrounded by gently rolling hills and scenic bluffs. Take your watercraft or a rented boat onto the river, enjoying the changing colors of the leaves as you float along the water. Visit Effigy Mounds National Monument, which features over 200 sacred American Indian Mounds. Take a hike through the Upper Mississippi River Valley, watching for the diverse native flora, fauna, and wildlife.
Solon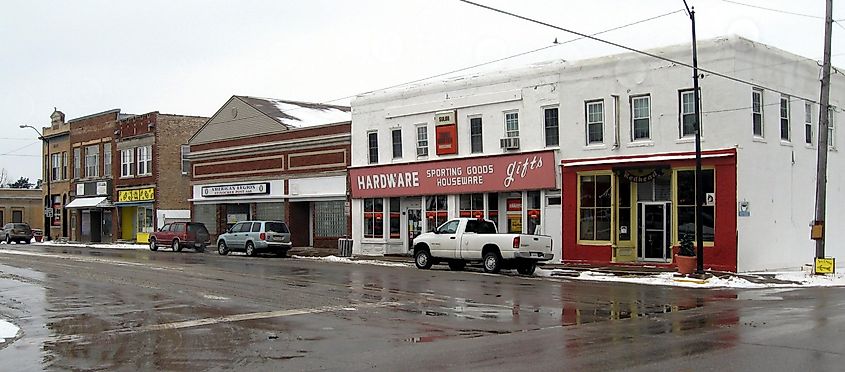 Although it is part of the Iowa City Metropolitan Area, the quaint small town of Solon feels like a world area. The town has six parks, each of which is the ideal place to spend an autumn day. The Solon Nature and Recreation Area has over 50 acres of recreational ball fields, picnic areas, playgrounds, and hiking trails. Located just four miles west of Solon, Lake Macbride State Park beckons visitors to the area each fall, as its more than seven miles of hiking trails, which wind around the lake, make for a scenic walk. You can also boat and fish on Lake Macbride, which is home to walleye, Kentucky spotted bass, and several other fish species.
McGregor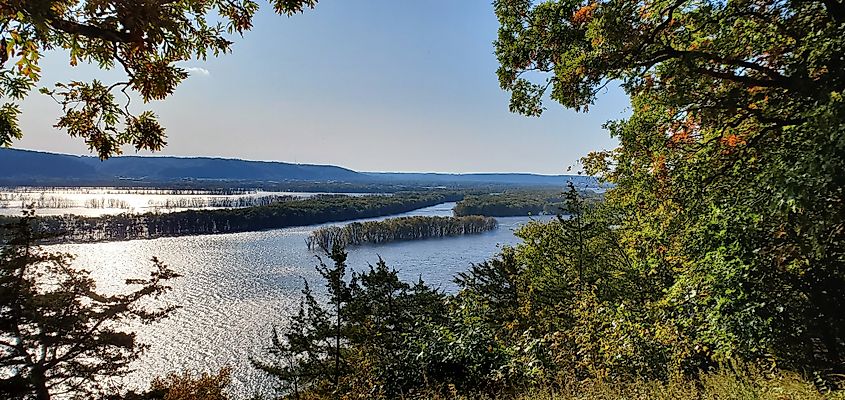 McGregor is another historic Mississippi River town that comes to life in the fall due to its natural beauty and abundance of outdoor activities. Start your visit at Pikes Peak State Park, where you can enjoy majestic views of the river and its scenic bluffs. Hike to Bridal Veil Falls or Point Anne to admire the colorful fall leaves. You can also stay overnight at one of the park's campsites, keeping warm around a bonfire on a chilly autumn evening. If you prefer to stay indoors, shop the many boutiques and specialty shops or sip a hot drink at a cafe in McGregor's charming downtown. 
Winterset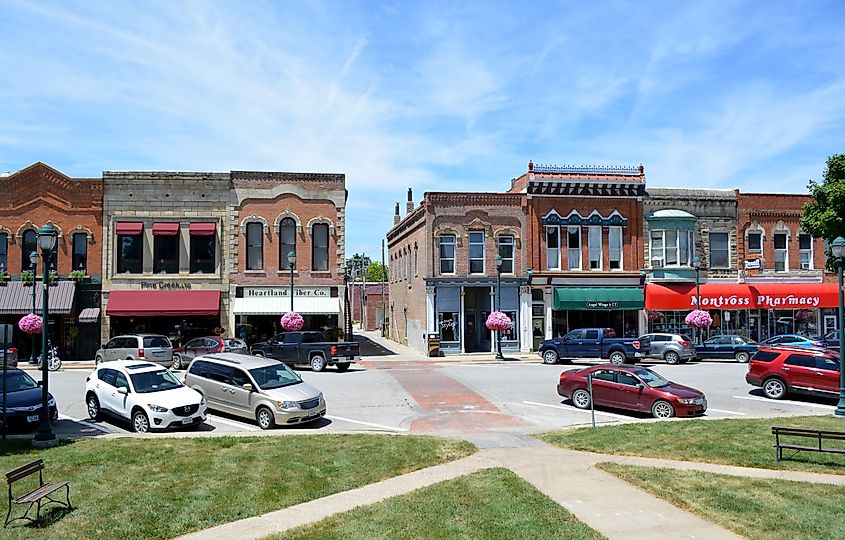 The charming Iowa town of Winterset is best known as the setting of the Bridges of Madison County novel and film. It is also the birthplace of legendary actor John Wayne, and visitors can spend a day viewing memorabilia at the John Wayne Birthplace Museum. Take a fall road trip down the Covered Bridges Scenic Byway, which traverses through Winterset. Shop for seasonal clothing and decor in historic downtown Winterset, spending time in the thriving town square that claimed a National Historic District designation. On a cold autumn day, get cozy at Winterset's Iowa Quilt Museum. 
Amana Colonies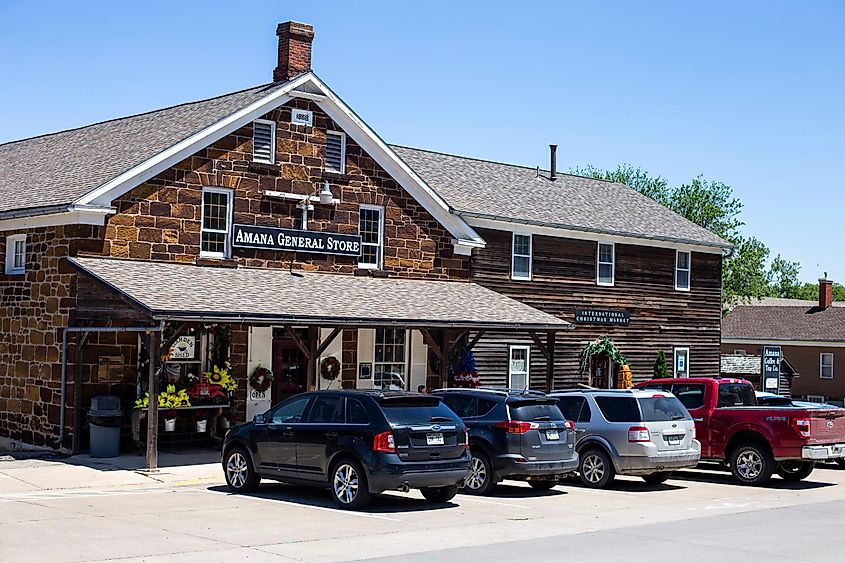 Encompassing seven scenic villages, the Amana Colonies offer visitors an authentic German experience, complete with traditional cuisine, handcrafted goods and artwork, historic architecture, and locally made beer and wine. These communal villages are a window into a simpler time. The villages come to life in the fall months with several special events, including the annual Oktoberfest and the Iowa Renaissance Festival. Don't miss the woolen mill and the furniture shop for unique finds. Take a hike or bike ride down the Amana Nature Trail, which features three Indian burial mounds, a bluff overlooking the Iowa River, and native wildlife such as wild turkey.
While Iowa is a great state to visit any time of the year, autumn highlights the region's outdoor attractions, taking its natural beauty to another level. As you road trip through the state, stop at one or more of its small towns that lie just off the major highways and byways. Experience an exciting, family-friendly fall festival, or spend some time on a local scenic hiking or biking trail.